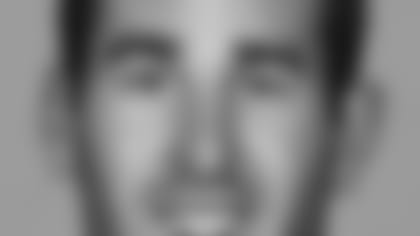 Ask Jeff Rowe, the rookie Bengals quarterback who looks like Kramer but finishes like Seinfeld, what his plans are for the end of Monday night's game and he laughs.
"I hope I'm in there," he says and why not? He has come into each of his first two games with less than two minutes left and has embarked on drives of 51 and 79 yards with nearly seamless decision making and has a Carson Palmer-like 107 passer rating.
"To me, that is when football is the most fun," he says. "Those last two-minute drives. You get a chance for three and a half quarters to see what Doug (Johnson) and Carson are doing. You get to see what blitzes they're running and it's kind of nice knowing that when you get into a game. I never had that in college."
It hasn't been pretty, at times, as only the last drive of a preseason game can be. But that's OK. Rowe hasn't looked pretty at times, either, this spring and summer as the Bengals delve into the mechanics of his release and footwork.
"But look at the results," says quarterbacks coach Ken Zampese. "You really don't know what you have until you get in a game, and it shows you his poise and it shows you how many snaps he took in college. He's overcome a myriad of obstacles and comes out the other side."
One of the obstacles is his tendency to wind up when he throws. Rowe, the fifth-rounder from Nevada, comes in as a project. He's not going to morph into Jon Kitna right away. But he's the kind of project coaches love; coachable and conscientious.
Rowe hasn't been stubborn about his mechanics, even though he threw 22 more touchdowns than interceptions in college and was the MVP of the college all-star's East-West Shrine game.
"There's stuff you can do in college that you can't get away with in the pros," Rowe said. "You understand that it's the right way to do things."
But you can't teach this:
In his first pro appearance in the preseason opener in Detroit, Rowe faced a fourth-and-seven from the Bengals 43, trailing 27-26, with 38 seconds left. With the Lions blitzing and not enough blockers to account for them, Rowe went right to his first "hot" read in tight end Nate Lawrie for a nine-yard play that moved the chains and stopped the clock with 30 seconds left.
"But it had to be a catch and run," Zampese said. "He had to throw it where the guy could run with it because if it's not, he's tackled. But he got it out there for him. That's impressive. Fourth down. End of game. One and done."
Zampese loves the guy because he not only works at it, "but he processes it," he said.
"Sometimes his technique gets him in trouble," Zampese says. "But he gets out of it by scrambling for a first down, or throwing an incompletion instead of squeezing it in a window. His decision making has been really good."
Rowe hasn't had many snaps since he arrived, but Zampese says he's missed his "hot" receiver only once or twice in all the practices and games.
"I'm not saying he completed it, but he knew where to go," he says.
Rowe steered the Bengals into position to win in Detroit, but Shayne Graham missed the 39-yard field goal try. Last Saturday night against the Saints Rowe capped off his 79-yard drive on the 12th play with a 14-yard touchdown pass to wide receiver Skyler Green with two seconds left in a 27-19 game.
It was a defense Rowe had already seen.
"They had been running the zero blitz all night. They ran it a couple of times on Doug," Rowe says. " It was supposed to be a seam route (to Green), but we told him to cross his face because there was no one in the middle."
Zampese is the first to say that he was a bit unnerved when Rowe arrived. As Rowe struggled in the spring camps, people were looking at each other scratching their heads.
"He just didn't look right," Zampese said. "But he persevered. I gave him the benefit of a doubt. To his credit, he's the kind of guy that wills things for himself. He sees himself doing things. You've got to let them play. It's all different when you play in games."
Now Zampese is much more comfortable with Rowe after he's seen him under fire and, frankly, Rowe likes the games, better too.
"They throw so many routes at you in practice," Rowe says. "But you get in a game and those are more of the things I'm used to."
Yes, Rowe is going against guys that won't be here next week. He probably played against more talent in the Shrine game than what he has these last two weeks.
But in this business, that doesn't matter.
"You always have to go back to the results," Zampese says, "and the results are good."
And it's all short-term memory.
Anybody called Rowe "Kramer" lately?
"Not since I had my haircut," he says.