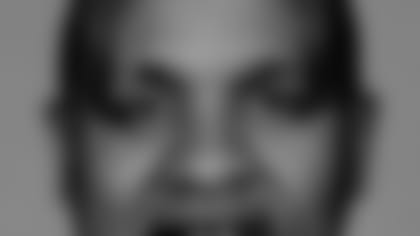 At 40, Bengals wide receivers coach Hue Jackson is still a young man.
But for a coach, he's middle-aged. For an African-American coach in the NFL, he may be even older than that. After the latest round of hirings, Jackson can hear a clock ticking.
"When I was 25 years old, I never dreamed I would be this age and not get the opportunities that my colleagues have," Jackson said this week. "I grew up and broke in with guys like Jon Gruden and Rick Neuheisel and Karl Dorrell. I thought my chances were right around the corner. For whatever reason, it doesn't happen for minorities."
For whatever reason, there have been nine changes in head coaches this NFL offseason and none have been filled by a new minority candidate. Herman Edwards moved from the Jets to the Chiefs, and his job in New York was taken by a 35-year-old rookie who has had all of one year as a defensive coordinator in Eric Mangini. Mangini is one of seven first-time head coaches. Two of the seven have never been NFL coordinators. The eighth head coach, Buffalo's Dick Jauron, finished 11 games under .500 during his 81-game stint in Chicago.
"I think minorities are wondering what the guidelines are," said Bengals linebackers coach Ricky Hunley. "You had to come from successful programs. Well, there are guys getting hired from losing programs. You have to be a coordinator. But there are guys getting hired who haven't been coordinators. The rules seem to be changing, so what exactly are the rules?"
Bengals head coach Marvin Lewis's staff is overseeing one of the NFL's hottest young teams. Lewis, the first African-American head coach in Bengals history, and his coaches drew rave reviews for an 11-5 playoff season that has Cincinnati buzzing on and off the field, and it looks like he'll keep much of his staff intact.
Although Lewis hasn't commented, it appears none of the minorities on his staff have been officially approached for a coordinator's job (or in the case of assistant strength coach Ray Oliver, a lead job) even though they have been closely involved with the drafting and developing of an AFC North championship roster that has 39 players that weren't here when the bulk of the staff arrived in 2003.
Jim Anderson, 57, the Bengals' first African-American assistant, has been their running backs coach since 1984. He has coached five different running backs during 13 1,000-yard seasons and nine Pro Bowl berths.
Tight ends coach Jon Hayes, 43, whose players have been a big reason behind running back Rudi Johnson's two straight club-record rushing seasons, had been a candidate for offensive coordinator at San Diego State, according to the San Diego Union-Tribune.
Defensive line coach Jay Hayes, 45, who has also coached in the Big Ten and Pac 10, oversaw the steady improvement of his unit against the run in the last half of this past season. Hunley, 44, a first-round draft pick who played seven seasons, coached a Rookie of the Year candidate in middle linebacker Odell Thurman. Oliver, 44, has brought his expertise with college basketball big men into the weight room.
The names of some of Lewis's high profile non-minority assistants, such as offensive coordinator Bob Bratkowski, defensive coordinator Chuck Bresnahan and assistant head coach/offensive line coach Paul Alexander, also haven't surfaced yet, either, in media reports for jobs at the next level. The Texans were rumored to be interested in Bratkowski for their head coaching job, but settled on Gary Kubiak before interviewing him.
And here's a guy heading into his 15th NFL season who coordinated two national championships at the University of Miami, coordinated the NFL's top passing offense with Seattle in 1997, and in 2005 led an offense that posted the best individual passing, receiving and rushing seasons in Bengals history.
"A lot of it takes time and having success over a long period," Bratkowski said.
In Bresnahan's first year as coordinator, the Bengals led the NFL in forcing turnovers and interceptions, and Alexander's unit finished second in the league in allowing sacks per play while placing a starter, first alternate and second alternate on the Pro Bowl team.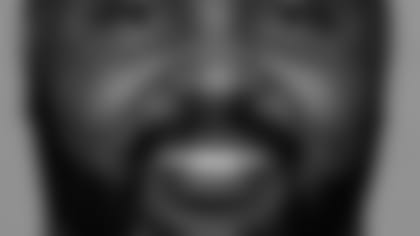 Hunley notes that being connected to a "coaching tree" is a big boost and has nothing to do with racial lines. He points to the Bill Walsh tree (which started with Paul Brown, right?), and the Bill Belichick tree that came down from Bill Parcells. There is the Tony Dungy tree in Tampa, which has African-American roots and yielded not only Edwards, but new Lions head coach Rod Marinelli, a non minority.
"Hopefully there is going to be a Marvin Lewis tree," Hunley said. "That takes time. It might take awhile, but it grows with success."
Hunley, who interviewed for the head coaching job at his alma mater the University of Arizona during the 2003 season, thinks the reasons for the slow trend are probably more tribal than racial. As Floyd Keith, executive director of the Black Coaches Association, points out, only four percent of Division I college head coaches are minorities compared to 19 percent in the NFL, where 65 percent of the players are black.
"I don't think there's any question that a lot of times it's not what you know or who you know, but who knows you," Hunley said. "A lot of it is networking and comfort level. Just on a basic level, there aren't as many of us."
Anderson has watched the opportunities grow for the next generation. He didn't get many of them, although in the last couple of years he interviewed for the head coaching job at the Bengals and Stanford.
At one count, minorities had interviewed 25 times for head jobs this season, a number unheard of just three years ago. That's when the NFL implemented the "Rooney Rule" requiring teams to interview at least one minority when a head job opens.
"I think the interview process is important because it gets more people to know who you are and maybe your name gets passed on," Anderson said. "No question that it's not as limited as it once was.
"But it's hard for someone you don't know well, or someone going on gut to hire someone they've just met. It's tough for some owners to look up and see, quite frankly, that a black man is head of the organization. He's the guy, and some people, quite honestly, can't get by that. You'd like to think they could, but they can't."
After a year African-Americans such as Lewis, the Colts' Dungy, and the Bears' Lovie Smith had Coach of the Year seasons, there is some surprise the door hasn't opened wider. Anderson looks at those three guys and says there is only one guideline.
"You don't think of them as African-Americans," Anderson said. "You just think, 'They're good.' They're leaders of men. They've been on successful teams. They've done it. We can do it. It's a proven fact in the National Football League that you don't have to be a coordinator to be a head coach in this league. You have to know how to lead."
There is disappointment with this cycle of minority hiring, but some optimism. After all, the Chiefs actually traded for Edwards.
"I wouldn't call it discouraging because that would sound like there is no hope," said John Wooten, an African-American who is the former Eagles vice president of player personnel, and one of the leaders of the Fritz Pollard Alliance that are advocates of the issue.
"I would say we're disappointed that there weren't one or two hirings," Wooten said. "We thought there was a solid field of candidates. I thought Hue would be one of those guys with an outside shot for a head coaching job and a good chance to get a look as a coordinator. Certainly a guy like Ricky has the experience to be a coordinator and there are other attractive guys on that staff."
Samplings of where some of the disappointment seems to be coming from:
The Giants' Tim Lewis, a former Packers cornerback, coordinated a playoff defense for his second different team. But 49ers offensive coordinator Mike McCarthy, whose unit finished last in stats for 4-12 San Francisco, got the Green Bay job.
Colts coordinator Ron Meeks, a former Bengals assistant, oversaw Indy's defensive renaissance to No. 11 in the league. But Marinelli, Tampa Bay's assistant head coach/defensive line coach who has never been a coordinator, got the Detroit job.
Ron Rivera, the Bears defensive coordinator and nine-year NFL linebacker , took a unit that was ranked 21st last year to a No. 2 finish and the playoffs. But Mangini, a Wesleyan University nose tackle who had coordinated 18 games in the NFL, got the Jets job.
"I don't begrudge these guys that got these jobs or are getting coordinator jobs," Jackson said. "They're good coaches. I've worked with some of them. But I'm just looking for the same opportunity."
Anderson is also pleased for the guys who got jobs. But he also feels badly for guys like Tim Lewis, long-time defensive coordinator Ted Cottrell, and two-time interim coach Terry Robiske, as well as a guy like Jackson who lost his coordinator's job in 2003 because Steve Spurrier quit the Redskins.
"The big thing is that you've got guys that it's not the first year that they've been interviewed," Anderson said. "Everybody says they're impressed with them, but nobody is pulling the trigger. Cincinnati pulled the trigger. Indy pulled the trigger. Chicago pulled the trigger. Arizona and Minnesota with Denny Green pulled the trigger."
While 29-year-old quarterbacks coach Josh McDaniels got promoted to offensive coordinator in New England, a guy like Jackson waits for a call. He called plays at Arizona State in the mid-1990s for quarterback Jake Plummer. He was Steve Mariucci's offensive coordinator at Cal when quarterback Pat Barnes broke a slew of Pac 10 records before becoming the offensive coordinator at USC and recruiting two Heisman Trophy quarterbacks in Carson Palmer and Matt Leinart.
Then he went to the NFL, where he became the only offensive coordinator Spurrier ever had. When he arrived in Cincinnati in 2004, he had never coached wide receivers. But under him, Chad Johnson and T.J. Houshmandzadeh have turned in the two best seasons ever by a pair of Bengals starting receivers.
"Hue possesses all the qualities and characteristics that make him an excellent coach," said Joby Branion, an agent who works with Jackson. "He also has the breadth and depth that not only makes him eminently qualified to be a coordinator in the NFL, but also a head coach."
When Jackson went to interview for the head coaching job at Temple University in Philadelphia last month, he and Branion put together a 55-page playbook complete with the Owls logos that ranged from names of a potential staff, recruiting philosophy, to offseason lifting times on Thursday.
He didn't get the job, but that's a trend, too. There are only five African-American head coaches in all of Division 1-A.
"You'd think it'd be easier to get a job in college than the NFL, but it's not," said the BCA's Keith. "In college, there are really too many people involved. Too much political and financial influence. In the NFL, there's really only an owner, and that's where the diversity has to come from. The top."
Wooten says the issue should be attacked from upstairs and his group hopes the "Rooney Rule" is pushed into the front office. When there are openings for directors and assistant directors, Wooten said, then one or two minorities would be required to be interviewed.
Wooten cites his experience when he was an Eagles VP after the 1994 season and owner Jeff Lurie and president Joe Banner came to him seeking a recommendation for a successor to head coach Rich Kotite.
"I gave them one name and one name only," said Wooten of Ray Rhodes, the 49ers' African-American defensive coordinator who led the Eagles to the playoffs in '95. "Obviously I was in the front office, and had some influence."
Wooten hopes Paul Tagliabue addresses the front office issue in the NFL commissioner's state of the league message next Friday at Detroit, site of Super Bowl XL.
Hunley is all for that. Especially after the Bengals gave Hunley, along with director of player personnel Duke Tobin and controller Johanna Kappner, a chance to taste the inside of different aspects of the front office for a week a few summers ago at an NFL executive training session at Stanford University.
"That's the idea," Hunley said. "To meet people who make decisions, to make contacts, to get in the loop."
Make no mistake. The BCA is disappointed there weren't two hires. But staffs like the Bengals keep the eyes ahead.
"I look at the Bengals, and I think it's one (staff) on the rise," Keith said. "They're going up and up. There are issues, obviously, but a lot of it, too, is timing. Whether you're green, white, black, whatever, it's timing."
Jackson hopes there is plenty of that left.
"Wherever I am, whatever job I'm doing," Jackson said, "I'm going to work hard. I love what I do. I'd just like to be on the same field as everyone else."