A.J. Green tries to beat the Ravens again.
The play-action poet is at it again. The 11-4 Bengals head into Sunday's regular-season finale at Paul Brown Stadium (1 p.m.-Cincinnati's Channel 19) against the 5-10 Ravens with the chance to give Marvin Lewis his most wins in 13 seasons as Bengals head coach against the Ravens defense he coached to greatness 15 years ago.
(Naturally, his big defensive tackle from those 2000 Super Bowl champs, Tony Siragusa, is on the PBS sidelines as a FOX analyst.)
 The Bengals.com Media Roundtable can whiff an AFC North game a Mile High away. So despite the Bengals losing a heart-breaking overtime game Monday night in Denver and the Ravens hatching an upset of Pittsburgh, the panel anticipates another grind job Cincinnati needs to get one last outside shot at a post-season bye.
Bengals play-by-play man Dan Hoard thinks there is too much on the line for the Bengals to let get away and sees them winning another defensive masterpiece at PBS.
Coley Harvey, who covers the Bengals for ESPN.com, sees the defense playing to its average and lifting quarterback Andy Dalton in a daunting assignment in his third NFL start.
Charles Davis, the versatile FOX analyst who roams seamlessly between the college and pro games, gives the edge to the Bengals with so much on the table for them accomplish.
Jeff Zrebiec, who covers the Ravens for The Baltimore Sun, has chronicled how over the last half of the season they have the NFL's best pass defense, are still playing hard and used those elements to take down the mighty Steelers last week. But with six Opening Day offensive starters on injured reserve, he just doesn't see them scoring enough to beat the Bengals.
Let's go around The Table, visitors first of course: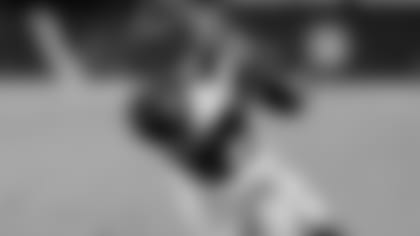 Bengals RB Giovani Bernard is looking to dent the always stingy Ravens run defense.
The Ravens running game was supposed to be their strength coming into the season and they returned their same offensive line for a second straight year, which they had never done. They never got the running game going and stuck with it until last week, and the Steelers have a very good run defense. But the Ravens were able to run on them early and offensive coordinator Marc Trestman stuck with the game plan. They're on pace to have the fewest rushing attempts in franchise history. That will be a key. Can they get the run the game going against another good run defense so they can take pressure off quarterback Ryan Mallett?
They're not going to expand too much for Mallett. He's only been here two-and-a-half weeks. It's probably going to be a similar game plan. Run the ball. Take a couple of shots. Obviously Mallett has a strong arm. After watching Matt Schaub and Jimmy Clausen the previous four weeks, it was pretty evident. They'll do a lot of short passes. Mallett gets the ball out fast. Try and stay out of third-and-long situations and get the running game going.
Pittsburgh did not look very good at all. The Ravens won the game turning the ball over and on third down and those are two areas the Ravens have been awful all season on offense and defense. They came into the game with just four interceptions and they picked off Ben Roethlisberger twice and they had another one returned for a 101-yard TD that was called back. The defense was opportunistic and they got off the field for the first time in a long time.
And, frankly, Pittsburgh played poorly. A couple of players said they were flat and head coach Mike Tomlin disagreed. But that was not the Pittsburgh team I watched in recent weeks. I don't know it if was taking the Ravens lightly or what, but I do think the Ravens played one of their better games of the season. They've been in most games, but they haven't got off the field on third down or created the turnovers to put them over the edge.  That was the first game where they did that and made the plays late to win it.
Where the improvements have been made on defense is against the pass. In the first half of the season they were ranked as one of the worst teams on defense, mostly against the pass. The run defense has been above average most of the year. But since their mid-season bye they have the No. 1 pass defense in football. I don't know that statistics tell the whole story and I don't know if they do in this case, but what can be deduced is they've improved and I think how they've done it is they've put more defensive backs on the field. They're trying to get teams to run the ball. They're trying to take away big plays. Some of their cornerbacks, Jimmy Smith and Lardarius Webb, are a little healthier. They brought in cornerback Shareece Wright off the street and he's got some experience and he's been a little bit of an upgrade over what they had. They're also been starting to get after the passer a little more with guys like rookie outside linebacker Za'Darius Smith and tackle Timmy Jernigan.  Their defense has drastically improved and isn't as bad as it was earlier in the season.
When they asked Ravens defensive coordinator Dean Pees this week how to stop Bengals wide receiver A.J. Green, he said you make him inactive. He's just killed them. He's been the reason they've won four straight against them. Cornerback Jimmy Smith, who has not really been healthy much of the year, will see a lot of Green. The matchup was very one-sided in Week Three. Smith is playing a little better than he was then, but I think the Ravens know he'll get his. What they're going to try and do is not let him get over the top, which they've been unable to do in recent matchups. That's what they did against Pittsburgh. Take away the deep stuff, come up and tackle, and make them drive the length of the field. No team had been giving up more big plays than the Ravens. But the improvement on defense coincided with taking away stuff over the top. That will be a focus.
This week the Ravens talked about their respect for the receiving groups of Pittsburgh and Cincinnati. They think they're the two best in the league. I assume the game plan will be the same defensively.
Ravens head coach John Harbaugh talked about Bengals quarterback AJ McCarron this week. They worked him out before the 2014 draft. They liked him. Harbaugh even compared him to Drew Brees in terms of accuracy and decision-making. Obviously that's a little bit of a stretch, but they're going to know him well. Two of their better defensive players, outside linebacker Courtney Upshaw and inside linebacker C.J. Mosley played with McCarron in college and they've been impressed with him. But Andy Dalton has played good football against the Ravens and their task of stopping the Bengals may not be as tough as it has been in the past. But the Ravens have allowed a lot yards to different quarterbacks this season. Josh McCown lit them up. Even Colin Kaepernick played a really good game against them. They're not in a position to overlook anybody. McCarron is playing pretty good football.
THE EDGE: BENGALS, 26-13. The one thing you can say about this Ravens team is they've been playing hard and that sounds like false praise when you're talking about a team that recently won the Super Bowl and always goes to the playoffs. But let's be honest. They've been out of it for a while now and they are playing better each week.
This is a motivated team, so I think they'll give the Bengals a pretty good game. They're also sick of being dominated by the Bengals. But when it comes down to it, you have to have the players to beat a very good team on their home field an d the Ravens don't have eight  starters from their opening week. I just don't think they have enough firepower, especially on offense, to get a win over a motivated team that's looking to gain momentum going into the playoffs. If you haven't been following the Ravens, you wouldn't know who a lot of these guys are.
The Bengals once used five Mike Nugent field goals to beat the Ravens in PBS in a typical tight one.
The Bengals have to be themselves. This is such a good team. What you run into in games like this, do you have their attention? Do you respect the opponent? The beauty is it's an AFC North game. It's Baltimore and there is something to play for. The No. 2 seed is still out there. And even if that doesn't happen, you want to go into the playoffs feeling good. Feel great about how you're playing.
I saw Baltimore a couple of weeks ago in Seattle. They got jumped on, but they played hard. That's been their thing. The players never lost the locker room or the intensity and it showed up for them against Pittsburgh and they were able to couple it with actually playing well and you saw the end result.
On the Ravens defense you've got guys that get after you. The rookie outside linebacker Smith rushes the passer well; Upshaw has upped his game a little bit. He's becoming a better pass rushing threat. Mosley is a tackling machine inside. If you're going to try and run the ball, Brandon Williams is hard to move at nose.
 They've got players. It's not like they're out there totally bereft. It's been a struggle for them because when you go through four quarterbacks and don't move the ball well it puts a lot of pressure on their defense.
THE EDGE: BENGALS: I always look at the team that has more to play for and Cincinnati definitely has that with a chance to be the No. 2 seed. Not just have a home play-off game, but maybe more than that. That's a big deal. I know Baltimore looks at it as the first game of 2016, but Cincinnati has a lot to play for.
The Bengals have been saying it all week.  Baltimore will give them some hell. That's the takeaway from Baltimore's win over Pittsburgh last week. Baltimore went all went all the way with them and didn't let them come back, so you have to anticipate the Bengals get a tough shot from the Ravens. To Cincinnati's credit, the players and coaches think they'll get that shot and they'll play up to it. So you expect they won't play to a lower level and they can't because they have to get ready for the playoffs.
The Ravens have been missing Terrell Suggs on the defensive line and he's a big piece, but other than that the line is intact and that's what really drives their defense. Those guys gave the Bengals a rough go in Baltimore. Running the ball hasn't been a strong suit for the Bengals, so you have to expect the Ravens will put a lot of pressure on the offensive front. Having said that, the Bengals are protecting better. They certainly responded to offensive coordinator Hue Jackson's challenge last week. They started the running game well in Denver, but losing fullback and tight end Ryan Hewitt presented problems. The wild card there is backup rookie tackle Jake Fisher playing in his spot this week. He won't play every snap, but that could help counter the Ravens front.
Mallett put up a couple of scores last week, but that offense is a shell of what it was. We saw that in the first game. Joe Flacco wasn't himself. The line wasn't protecting well. Plus, they don't have Steve Smith Sr., and he's the guy that ate them up last time with 13 catches. They haven't had a running game in so long. So you  have to anticipate with the way the Bengals defense has been playing, particularly the offenses they've been playing of late, namely Denver, they're playing with confidence and momentum.. They haven't been giving up points pretty much all year.
THE EDGE: BENGALS, 28-17. Mallett will engineer a drive   or two. The Bengals will obviously score, at least in the first half of games, and the defense is giving up about 17 points per game. I don't see how the Bengals wouldn't win this game. The big way is if they lie down and start to look at the playoffs too early. But I don't think that's happening this week.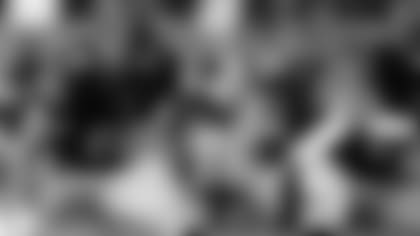 Right guard Kevin Zeitler and the Bengals offensive line continues its rivalry with the Ravens front seven.
Here's what scares me. We had Ravens radio analyst Qadry Ismail on our Bengals Pep Rally Show talking about Pittsburgh rolling into Baltimore scoring 30 or more in six straight and the Ravens shut down Ben Roethlisberger   He said a significant factor why is that it's a division rival and you know the opponent inside and out. That's what AJ McCarron is facing. They don't know him, but they know the Bengals offense, they know the personnel, they know the game planning. That will be a significant concern for McCarron.
They've got good personnel on defense. Outside linebacker Elvis Dumervil is still there. Williams is a load in the middle. Their two corners are healthy. They've lost a million guys on both sides of the ball. But Webb and Smith are still out there and they're both good players. It won't be a cakewalk for AJ McCarron.
Ryan Mallett played well last week. He threw for nearly 300 yards and had a high completion percentage. Any time you do that against that Steelers defense you're doing all right. Mallett is capable. Go back to the 2011 draft and they did a lot of work on him before they drafted Andy. Because he had the mesasurables. He certainly looks the part. Had he had a better alarm he's still the quarterback in Houston.
Baltimore could pull out every trick in the book. What do they have to lose? On-side kick. Double pass. Reverses. It wouldn't surprise me at all.
I don't have a lot of concerns about how they'll bounce back from a tough loss on the road in a short week. I was very encouraged by what I saw on Wednesday. They had smiles back on their faces. You never know for sure until the team walks out there on Sunday, but just based on body language in the locker room the first day they were back in there, I feel very good about the likelihood they'll go out there and play well.
THE EDGE: BENGALS, 20-10. I don't see this opportunity slipping through their fingertips. The opportunity to tie the franchise record for 12 wins, take a little momentum into the postseason and then kick back and hope at 4:25 on Sunday the Bengals' second favorite team, the San Diego Chargers, can do them a favor and beat Denver. I think that's the way it's going to play out and hopefully they'll get a double dose of good news.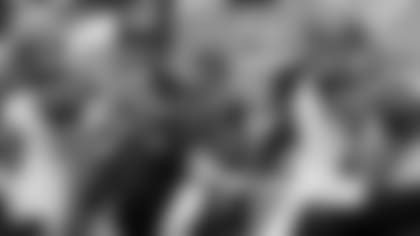 Adam Jones leads a Bengals secondary into a game without Steve Smith Sr.
Get ready to stay to the end.
The Bengals have won the last two games against the Ravens on their last drive. They've won the last three with fourth-quarter comebacks. Four of the last five games have been decided by an average of four points, including the game in Baltimore in 2013 that the Bengals flung into overtime with an Andy Dalton-A.J. Green Hail Mary on the last play only to lose by a field goal.
 That's the tough part about losing Dalton in this game. He's led them to so many big and late moments against Baltimore's terrific defense and that's such a hard thing to ask of quarterback AJ McCarron in his third NFL start.
Of course, he's shown he can get the ball to Green (except in the second half in Denver) and that might be all he needs to do. In his last three games against the Ravens, Green has gone for 227 yards, 131, and he finished with 151 in the game he caught the 51-yard Hail Mary.
But after McCarron found Green five times for 57 yards and a TD in the first half Monday night, they couldn't hook up in the second half. So whatever Denver did, and that appeared to be shading to Green in a zone while filling the box, you figure Baltimore took notes.
 But the Ravens don't need to fill the box with eight men. They can stop the run with one of the most physical front sevens in the game that has always been tough sledding for the Bengals and anyone else.
If you're looking for the Bengals to break out of their running woes, this isn't the game. In the last three matchups, Giovani Bernard and Jeremy Hill have pretty much split the carries, combining for just three yards per carry.
The big matchups here are Bengals center Russell Bodine vs. very large Ravens nose tackle Brandon Williams, the guy Bodine says is the toughest guy he's faced all year, and relentless Ravens inside backer C.J. Mosley goes against Jake Fisher, the Bengals backup rookie tackle who was switched to H-Back this week in place of the injured Ryan Hewitt (knee).
Although Hall-of-Fame sacker Terrell Suggs has been out since the opener, they are still in the middle of the league generating sacks per pass and have put on enough heat that they lead the NFL in pass defense since mid-season. They've been doing it by making sure they don't get beat deep and giving teams the underneath stuff, forcing them to drive the ball and make mistakes.
McCarron has responded to that style, leading them to TD drives of 80 and 90 yards on the first two series of Monday's game. Plus, don't look for tight end Tyler Eifert to play a lot of snaps in his return from a concussion. But it's the first time he's been around to give McCarron some relief over the middle.
It's an intriguing matchup of QBs who drew interest from the other team. The Ravens checked out McCarron in 2014 (but actually drafted McCarron's backup on Sunday, Keith Wenning) and when the Bengals were planning to draft Dalton in 2011 they viewed Mallett as a potential back-up plan if  someone grabbed Dalton ahead of them.
They liked what everybody likes about Mallett. His Big Benn-ish size and big arm. He was with Baltimore for about a week and still found a way to beat Pittsburgh and he showed a knack to get rid of it quickly. The Ravens are doing a lot of that since they're second in the league in allowing sacks per pass despite losing their tight end, left tackle, and center to injured reserve.
Baltimore QBs have had it tough since Flacco tore his ACL, throwing six TDs and seven picks. It's tough to see Mallett coming into PBS and having a big day.  Only one visiting quarterback has thrown multiple TD passes in PBS this season (San Diego's Phillip Rivers had two on Sept. 20) and in seven home games the Bengals have allowed just five TDs while intercepting seven. The last TD pass is the one that beat them in the Houston game, the 20-yarder from T.J. Yates to DeAndre Hopkins.
When the Bengals beat Mallett last year in Houston, 22-13, they held him just 189 yards on 45 passes, and middle linebacker Rey Maualuga picked him.
Now that wide receiver Steve Smith Sr. isn't in the lineup, who is next? When he wrecked the Bengals for 13 catches and 186 yards with two TDs back in September, the other Ravens receivers combined for four catches for 40 yards. But the only healthy receiver left from that game is Marlon Brown.
It looks like a typical PBS slugfest with numbers pointing to the Bengals. It won't be pretty. But McCarron can be methodical. He didn't throw an interception in his first two starts. The Ravens are last in the league generating interceptions.
That's a good place to start for No. 12.