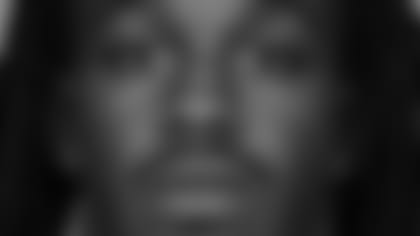 In this grave new world of special teams, Glenn Holt must have been reading the mind of Bengals special teams coach Darrin Simmons, a guy that has never had a kickoff coverage team finish out of the NFL's top 10.
Holt may only be in his second NFL season and have just 28 kick returns. But he's tough and dedicated and it kills him that special teams are killing his team.
"I've got to be Marcus (Wilkins) or (Tony Stewart); step up and talk to people," said Holt of two core special teams players who left this year via free agency. "I'm thinking about being a little more vocal."
Simmons seconds the motion because with his defending NFL champion punt cover team mired in 27th place and his pride-and-joy kick coverage even worse at 29th, sophomores like Holt and safety Herana-Daze Jones are grizzled veterans.
Five rookies started on the kick cover team Sunday in Seattle that allowed a 72-yard return. One of the veterans, Dhani Jones, had practiced three days as a Bengal. One of the three new players on that kickoff team, running back Clifton Dawson, was released Tuesday.
BENGALS COVERAGE TEAMS UNDER SIMMONS (NFL Rank)
All the good work is going up in the smoke of this season's 1-2 start, fueled in part by brutal coverage. The Bengals losses were by a combined nine points, and the kick returns of 85 and 72 by the Browns and Seahawks, respectively, produced touchdowns, and Ed Reed's 63-yard punt return for a touchdown turned the Opening Night win over the Ravens into a tractor pull.
No one, of course, wants to hear that three of the top five special teams tacklers from last year are playing for other teams.
Or that core teams players counted on in April and May, such as Tab Perry, Ethan Kilmer, Rashad Jeanty, Eric Henderson and Kenny Irons are either lost for the year, have yet to play, or have played very little.
Or that injuries at linebacker and wide receiver have shoved special-teamers into regular roles, forcing new players into different teams spots. "No excuses. We've got a lot of new guys and I have to get them ready," Simmons said Tuesday. "We have had a lot of guys injured and guys are in different positions than they are accustomed in addition to being new. But that's the case every year. Usually it's back in April or May; this is hitting us right now."
Simmons, his ashen face buried in his hands in the visitors locker room Sunday, has taken this all very personally. When he arrived in 2003 with head coach Marvin Lewis, his charge was to revive the league's worst special teams that in 2002 had allowed four returns for touchdowns.
"That's the thing I take pride in; we turned it around and we did it mainly with good coverage teams," Simmons said. "Until now, it's been a strength and we've got to get back to that."
Simmons knows there have been other costly glitches by the specialists. The blown extra point and field goal at the end of last season's final two games, and he agreed that Sunday's biggest gaffe was Shayne Graham bouncing the kickoff out of bounds to give Seattle a 60-yard field for its winning drive.
"There's no question about it. We had just taken the lead and our defense has been keeping them at bay and to give them a short field was a huge factor," Simmons said. "He was just trying to hit it normal. It was just a miss hit. A poor hit. There's no science to it."
But there is for guys like Holt.
When Perry went down last year early in the season, Holt used special teams to become more than a free agent rookie hanger-on. He went from the only guy to make the team in a rookie camp tryout to a gunner on the top-ranked punt cover team and a leading AFC kick returner with a 24.5-yard average.
Although linebacker Wilkins and tight end Stewart have moved on, Holt still remembers what they meant to him.
"When I came in, those guys took pride in it," Holt said. "We would have meetings after practice. They would just drill us the whole time. Those guys were really supportive. We meet now after, but we just have to meet some more."
Holt says the Bengals are putting in the time, but their youngest players have to come to grips with special teams.
"They just need to know how important it is; just take pride in special teams," he said. "The young guys just don't understand how important special teams are to us. We need each other."
Holt is coming off his own tough moment since it was his fumble with a minute left on the Seattle kickoff that denied the Bengals one last chance. But Simmons is solidly behind him and thinks if a couple of blocks had been finished that Holt was going all the way.
"When I saw the play develop I thought we were going go hit our head on the goal post the way they went around the outside," Simmons said. "We didn't sustain two of the blocks that we should have made and the guy folded over the top and hit him.
"He ran it up in there. He was fearless. He put his face in there. I've got all the confidence in the world in Glenn Holt and I think this team does, too. He made a lot of plays last week and he made a lot of plays last year for us."
The release of Dawson means at least another different player on kick coverage Monday night and it doesn't sound like it's going to be the man that replaced him, either, in DeDe Dorsey. Dorsey had limited work on special teams for the Colts.
There is a bit of irony that Simmons is heading into the biggest scrutiny of his career on Monday Night football against Patriots head coach Bill Belichick. During his stint as the Kansas punter in the mid-1990s, Simmons spent time at Belichick's training camps in Cleveland when Belichick was head coach of the Browns.
Simmons' uncle, Jerry Simmons, served as a Browns strength coach, and his nephew saw a little bit of everything. Particularly how a head coach with a special teams background handled practice.
Belichick's first steady job in the NFL was as an assistant special teams coach with the 1976 Detroit Lions and in 1979 he began his 12-year association with the Giants as their special teams coach.
Scott O'Brien, Belichick's special teams coach in Cleveland, became Simmons' mentor.
"He was very demanding of his players," Simmons recalled of Belichick. "His teams were very situationally smart and very situationally sound. I think I got a lot of what Scott got from him. Attention to detail. No detail is too small. And the amount of time that was given to special teams, that certainly reflected (his background.)"
O'Brien crossed paths with Lewis during his first three seasons in Baltimore and there is no coincidence why Lewis devotes so much of his practice schedule to special teams. Simmons knows the attention to detail is the only way out of this hole.
Tight end Daniel Coats, one of the five rookie kickoff cover guys (with Dawson, Leon Hall, Marvin White and David Jones), was seen in the locker room a few weeks ago in a virtual slow dance with Simmons as he went over technique.
And that was before Coats was to meet Simmons in his office in about 10 minutes.
"You've got to get guys prepared to play and to feel confident," Simmons said. "The more they feel like that, the faster they play. The more knowledge, the more understanding they have, the faster they play."