[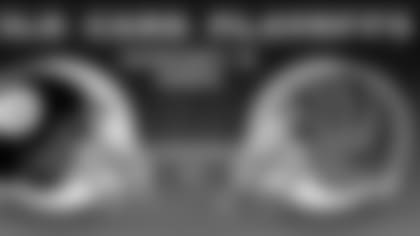 ](http://www.cincinnatibell.com/)
All were not pleased with Steelers defensive end Kimo von Oelhoffen after he dove into the side of Carson Palmer's left knee. But he should know that the two who know him best, center Rich Braham and left tackle Willie Anderson, defended him in a Bengals locker room that had some questions for the man who played here from 1994-99.
The other most pressing issue after the Bengals 31-17 AFC Wild Card loss to the Steelers is how soon can Palmer return from a torn anterior cruciate ligament, as well as what CBS reported as a torn medial collateral ligament?
The Bengals are saying the goal is to get him back for the start of training camp with what is typically a six-to-eight month rehab. But that takes him out of all the spring and summer camps, and what if he's not ready when the bell rings? Where does that put the timing of this offense for 2006?
But Palmer shouldn't have quite as many problems as a wide receiver or a bigger player coming back from the surgery, and the position he plays is helpful. An ACL isn't the devastating blow to a quarterback that it is for a running back (Ki-Jana Carter), cornerback (Eric Thomas) or a wide receiver.
"I've never had an injury this serious in my career," Palmer said in a statement through the Bengals public relations department. "I know it's going to be a long road back, but it's a long way until the next training camp. I'm going to work my butt off and come back better than ever."
But it all comes at a tough time. Backup Jon Kitna is a free agent and how much did his price just go up if the Bengals may need him to start the season? Or at least camp? Or, do the Bengals feel they may have to go after someone else? And, can they afford it now at that position with Palmer's 10-day-old, $118 million deal that is so cap heavy in 2006 and 2007?
Or do they draft someone on the first day?
The man who put them in this position, von Oelhoffen, has always been known as a good guy around the NFL. And he did apologize after the game.
But no matter what happens or what did happen, in Cincinnati for diehard Bengals fans he'll always be Public Enemy No. 1, now ahead of Jerry Glanville, Jerry Rice, Joe Montana, and anyone else who has hurt them after what some Bengals thought was an avoidable play.
What some Bengals didn't like is the thought von Oelhoffen took more than one step to the quarterback and hit him below the waist, which constitutes roughing.
Braham, who played here with von Oelhoffen, didn't think so, and Anderson, who played with him four of those seasons, agreed.
"You're the eighth guy that's asked me that and, no, I don't think Kimo would have done it intentionally," Braham said. "It's the first couple plays of the game, guys are jacked up. He's trying to make a play. He's diving through there. It's a heck of a thing, but it happens."
Left guard Eric Steinbach wasn't so sure, but he sounded like he gave him the benefit of the doubt. Steinbach said the line was on a slide protection and he picked off the "pinching" von Oelhoffen trying to jam inside from his right end spot.
"He fell at his knees. Avoidable? Maybe," Steinbach said. "The guy was wound up to play. First play of the game. The guy's a good guy. He would never do that intentionally. It's a huge misfortune."
Bengals head coach Marvin Lewis was still looking for a penalty flag after the game. He was hot enough in his postgame news conference to rip Steelers quarterback Ben Roethlisberger for his "cheap shot" comments last month when rookie middle linebacker Odell Thurman was flagged for roughing Roethlisberger on a hit to the knees.
Lewis said Thurman was tripped into Roethlisberger, and the NFL must have upheld that because they didn't fine Thurman.
"Gee whiz, the guy got hurt. You can't get it back," Lewis said to the probing media. "To sit there and baby and cry like their quarterback, it's ridiculous."
For his part, von Oelhoffen apologized but indicated he didn't think he did anything wrong.
"I was playing football and he was playing football. No more, no less. That's all it is," von Oelhoffen said when asked if the Bengals accused him of a cheap shot. "They can say what they want. They had every right to be upset. They lost their best player, but I hope he gets better. He's a hell of a football player. There are going to be some wars the next few years against this team."
Bengals wide receiver T.J. Houshmandzadeh was one of those guys disputing it.
"I think the play was a cheap shot, but I don't think he's the kind of guy to do that. I think it was a dirty play, but it wasn't purposeful," Houshmandzadeh said.
Dave Lapham, the long-time Bengals radio analyst, saw Lewis's point.
"I can't imagine Kimo cheap-shotting anybody; just knowing the guy," Lapham said. "He's coming off a block by Steiny, he's out of control, he's out of balance. He's trying to make a play. I think by rule, though, you at least throw a penalty flag on it. If you take more than one step toward the quarterback and hit him below the waist, it's supposed to be a penalty. I think that's what Marvin was looking for."
A fellow defensive lineman, the Bengals' John Thornton, wasn't so understanding.
"He could have avoided it," Thornton said. "He's not a dirty player. We watch Kimo all the time. He plays hard. It seemed like Carson threw the ball, and he still had a few seconds to even, when you go into the quarterback that low, you try to avoid it. Probably could have. It's unfortunate, because I don't think the game would have turned out the way (it did)."
One of Steelers head coach Bill Cowher's first postgame comments was how badly he felt about Palmer. But he also thought his player wasn't in the wrong.
"There were a lot of emotions. What happened with Carson was nothing that was intentional and I don't think anyone would interpret it that way," Cowher said. "It was an unfortunate accident, really."
Even though he wasn't flagged, the NFL can still fine von Oelhoffen. He did apologize, "to him and to his family and the Bengals. I wish it didn't happen to him, but that's the wish we all take when we play this game," he said.
Kitna pretty much said the same thing.
"In this room, we all know it can happen to any of us at any time," he said. "It's a testament to how great the athletes are that it doesn't happen more."