GEORGETOWN, Ky. - David Jones, who has gone from nerd to third as an NFL cornerback, takes 21st century sports and turns it on its head swimming with the relentless flow of news scrolls and java scripts.
"If you talk to my boys growing up, 10 years ago they would have said I would have been a doctor or a lawyer because I was a nerd guy," Jones is saying this week at the training camp that is officially his coming out bash. "I never saw myself going to the NFL. All I was doing was looking for a free education."
Jones is the best Bengals story you don't know, one of those small-college quirks that is currently viewed as the next best cornerback on the team behind Johnathan Joseph and Leon Hall, first-rounders and first references on ESPN from the football factories of South Carolina and Michigan, respectively.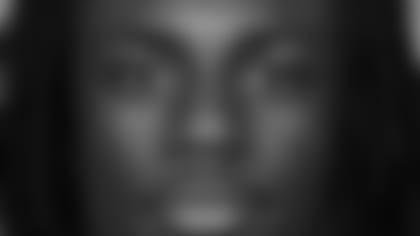 Jones didn't step on a football field until he was a junior at Greenville High School in South Carolina, when he snuck his 4.4 grade point average into the tryouts behind his mother's back.
"I did it because all my friends were playing," he says. "As long as I didn't let my grades fall, she didn't care."
Here's a guy that signed up for summer school twice because he wanted to read more books, didn't know you got points for a safety until he blocked a punt for one his senior year in college, and didn't watch an entire football game on TV until his freshman year at Wingate University.
Here's a guy that pulled something out of Forrest Gump in high school when he stopped returning a punt as the halftime horn blared. He veered to the sidelines, where his teammates yelled him back on to the field before he got tackled.
"I thought it was like basketball," Jones says with a shrug, "and the half was over."
Here's a guy that didn't get called to the NFL scouting combine and chose to stay in school his final semester to get the marketing degree his mother demanded.
"The last couple of months were hectic with all the travel (to NFL teams) and his workouts," says Wingate head coach Joe Reich. "I hate to say it, but I told him I thought he should take the semester off and come back and get the degree. But he said, 'I can handle it,' and I told him, 'You're a better man than me.' And he did it."
It was Reich who got the phone call a year ago from then-Bengals defensive coordinator Chuck Bresnahan, an associate from days past.
Jones, a fifth-round pick, had just been cut by the Saints. But thanks to the club's scouting reports and the Saints' visit the previous week to Paul Brown Stadium for a couple of practices, the Bengals had all the info they needed on his speed, long arms, and cover skills.
It was the same thing Reich had been hearing from the NFL scouts during the fall about the 6-0, 195-pound Jones. Even though Wingate played Division II ball in something called the South Atlantic Conference and the biggest crowd he played in front of was about 7,000, the scouts were telling him their teams paid corners with his size and speed millions.
"Tell me about David Jones and just about his character because we've seen what he can do physically," Bresnahan wanted to know and it was one of the easiest conversations Reich ever had.
"Coach," Reich told Bresnahan, "he's the poster guy for our program. He's the best character guy we've ever had here. I know you've had some trouble with guys, but you won't have any with him."
Bresnahan said, "Thanks."
It took all of five minutes.
Jones' climb up the Bengals depth chart has been almost as quick. He played in just seven games, but from Day One the coaches were high on him. His only NFL stat is one assisted tackle on special teams, but he was all over the practice field on the scout team.
"He was going up against Chad (Johnson) and T.J. (Houshmandzadeh) every day and making it tough on them," Joseph says. "The guy's smart and he's a hard worker."
With Deltha O'Neal choosing to work out on his own, Jones flew past him on the depth chart by picking up where he left off in the fall. Hardly a practice goes by where he doesn't seamlessly come up from behind and use his long arms to knock away a pass.
Jones says he's "learned so much since I've been here" going against the Bengals receivers and getting tutored by secondary experts like new defensive coordinator Mike Zimmer and secondary coach Kevin Coyle.
But Coyle has been impressed with Jones' own smarts and instincts.
"It helps," says Jones of his intelligence. "It slows it down out there."
Jones doesn't fit the box you usually deposit the recycling of the football player image. He's soft spoken, thoughtful, and intrigued.
"It's crazy," he says. "It's funny how God works. You think your life is going to take you one way and you end up doing something else."
Make no mistake about it. Jones is passionate about this game. Just as if it were a first love.
"I love football. I can't imagine doing anything else. I love cornerback," he says. "The challenge is part of it. I like the feeling of being isolated out there on an island."
Asked when he fell in love, Jones thinks it was his sophomore year in college, when he amped up a career that would give him 15 interceptions in 40 games.
"That's about right," says Rashaan Jordan, his college defensive coordinator now the linebackers coach at Cornell. "He started to excel and achieve and I think it showed him how good he could really be. At that point I think football went from being a thing to help him get an education to something he knew he could do well."
Jordan would move heaven and earth now to get a guy like Jones behind the Ivy-covered walls. How on earth an honors student who has a GPA and 40 time of 4.4 with arms longer than a thesis went missing is a bit curious.
"Harvard sent me a letter, but just for track," Jones says.
There just wasn't enough money, and Jones needed a full boat. The middle child of single mom Tammy Crooks' three children, Jones, 22, thought he had a spot at Vanderbilt.
"But they backed out at the last minute," Jones says. "There was Furman, South Carolina State, and other (South Atlantic) schools like Newberry and Coastal Carolina."
Furman was too close. About 20 minutes away, "and I wanted to get away from Greenville, get out on my own, be a man," he said.
Besides, Wingate came up with the money.
"It happens; guys fall through the cracks," Jordan says. "He didn't start playing until late in high school, he wasn't all that big, maybe 5-9, and there are just a lot of players in that area of the country. And he was raw. He just hadn't played a lot of football. I'm sure guys thought they could find somebody better instead of developing him."
Tammy Crooks still can't quite fathom the NFL. She took care of children in her home in order to get income while raising her own. After her divorce she went back to school to get her associate's degree in early childhood education and now teaches preschool.
The entire time, she never saw David get wrapped up in sports. He never missed a day of school in 12 years and has an award from the governor to prove it.
"He's my bookworm. He wanted to go to summer school and it was free, so that was fine. He never watched sports on TV," she says on her lunch break because cell phones aren't allowed in the classroom.
"He loved school. If he got a B, it would bother him. Track was his thing. He did that in middle school. I had to spank my other two children. With David, I just looked at him and he would move."
There wasn't much money, but Crooks says she made sure her kids had plenty of love. Not to mention books. They were always lying around the house and her son still remembers the first one he read.
"Chevrolet Saturdays.* I can't remember anything about it now," he says. "But I couldn't put it down."
"He still remembers that?" Crooks asks.
Jones isn't exactly enamored with the term "nerd," but he also says, "School got me where I am today."
Which right now, makes for some good summer reading.