[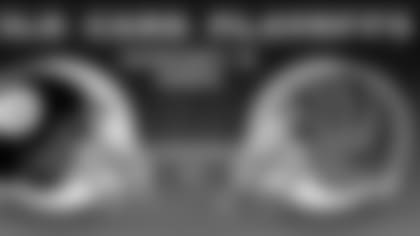 ](http://www.cincinnatibell.com/)
Greg Cook. Bill Walsh. Sam Wyche. Ki-Jana Carter. Boomer Esiason and Monday Night. Ricky Williams and The Trade.
Jon Kitna, the man who replaced Carson Palmer, almost broke into tears when he saw Palmer on the training table at halftime of Sunday's AFC Wild Card Game with the most dreaded injury in sports; a torn anterior cruciate ligament in his left knee. Expected rehab is six to eight months. If all goes well, he could be ready for training camp. Maybe not.
Add another big fat 'What If' to the Bengals list almost of supernatural bad luck. This time, quite unbelievably, it was Palmer dropping back to throw Cincinnati's first postseason pass in 15 years and a former Bengal named Kimo von Oelhoffen now forever a villain tore up Palmer's left knee even as the Bengals quarterback floated the prettiest and longest pass he's thrown in seven weeks.
A 66-yard strike to Chris Henry, and then Palmer was down and writhing and the Steelers not only won, 31-17, to end the Bengals season, but it put the Bengals' next season in some kind of doubt, too.
Chad Johnson, Kitna said, was in tears immediately, and Johnson was still wiping his eyes when he met the postgame media.
"Same old Carson," said Kitna, shaking his head, saying he couldn't tell if Palmer was hurt or had been thrown out of the game. Upbeat and level as always. "He told me he was proud of me."
"That's why I couldn't go in there because I knew that's how he was going to be," said right tackle Willie Anderson. "Great kid. Tough guy. Good dude. It's hard."
"It was a dagger in the heart for everyone," said rookie middle linebacker Odell Thurman."
Support for fallen teammate
Once upon a time, Anderson looked forward going to the Pro Bowl in Hawaii. Palmer was supposed to go to his first one next month.
"Now, I don't feel like going," Anderson said as he dejectedly walked out of the locker room.
Typical Palmer. He thought the Bengals were going to pull this thing out as he rolled on the turf in front of a stunned house. And so did a lot of other people when Kitna bobbed and weaved them to a 17-7 lead.
"I'm thinking about how we can win the game," Palmer said. "I'm thinking that there's not a better quarterback in the league than Jon Kitna for coming in as the backup in this kind of situation, with a young team in a tough spot against a good opponent. I knew the team would have confidence in Jon and rally around him. He's a natural leader, and we were still ahead at halftime."
But it was clearly a deep and physical mental blow that was felt all night. The Bengals fed off anger and rage in the first half, but couldn't sustain it in the second half.
"It was emotional to see him go down. It was kind of suspect," said right guard Bobbie Williams. "I know it's football and things happen. But to see our leader go down, and we do look at him like that, it was real emotional. It kind of supercharged the guys at first. We rolled after that and when it came to the second half, we just couldn't get it going like we should have."
Center Rich Braham went into the training room and saw the same thing. He had waited 12 years and 144 regular-season games to get to the playoffs, and there was his quarterback on the training table.
"Keep kicking their butt," Braham said Palmer told him. "He's a good guy. I'm looking forward to seeing him back at training camp."
When Houshmandzadeh looked in on him, he saw the same stoic Palmer.
"But it had to hurt him inside," Houshmandzadeh said. "I mean, it hurt me and it didn't happen to me."
The questions aren't even cold from Sunday and already they are flying about the offseason. With Kitna a free agent and Palmer in limbo, how do the Bengals attack their backup problem? Do they draft one on the first day, now? Naturally, the injury comes 10 days after Palmer signed a $118 million deal heavy in salary cap for 2006 and 2007, so do they have enough money now for that slot to re-sign Kitna or get someone else and would that drain money from a starting free agent?
But, first, what happened to the Bengals offense in the last 36 minutes of a game they led, 17-7 with 6:13 left in the first half even with the gutty Kitna firmly at the controls? How could running back Rudi Johnson run for 28 yards in the first quarter and 28 the rest of the game? How could Houshmandzadeh not catch a ball in the second half? How could Kitna hit 12 of his first 16 passes and finish 24-of-40?
"They didn't bring much pressure. We don't have much problem with their pressure," Anderson said. "They were rushing three, four guys, dropping everybody back and nobody was open."
It all went back to Palmer going down and of all people, Henry, the rookie who hooked up with Palmer for the longest play in Bengals postseason history. Henry originally went down after getting tackled on the play, and then mysteriously just fell down running a route three minutes later and left for good with an unspecified right knee injury.
Henry was a key guy because offensive coordinator Bob Bratkowski has had success against the Steelers with three-receiver sets. With Kelley Washington inactive, the Bengals turned to Kevin Walter and he played well with some big catches with five receptions for 73 yards, both career highs.
But Walter was in the same boat as Kitna. He just didn't have as many practice reps doing it.
"Yeah, that took a little juice out of us when we lost him," Bratkowski said of Henry. "But I thought the guys really did a great job rallying to Jon. And Kevin Walter played well for us. We were in a different structure than we had been practicing for weeks, but that happens in this league and you have to adjust."
Kitna saw it happening right in front of him, and there wasn't much he could do as the Steelers were content to drop eight and nine men and challenged him to find Chad Johnson and Houshmandzadeh.
The three things that beat the Bengals were the Palmer-Henry injuries, the long passes of Steelers quarterback Ben Roethlisberger, and the muffed field-goal snap on the first drive of the second half that prevented the Bengals from taking a 20-14 lead and allowed the Steelers to drop their defense back into zones.
"They went into Cover Two. They got us in second-and-20, third-and-longs, and we didn't have many wide receivers when (Henry got hurt), and they just double teamed Chad, "Kitna said. "But our guys responded. We never recovered from the field-goal thing."
Exhibit A was Kitna's first of two interceptions coming on third-and-eight on the fourth play of the fourth quarter as linebacker James Farrior stepped in front of Houshmandzadeh's crossing route at the Steelers 38 and the Steelers winning, 28-17.
Houshmandzadeh said he and Walter had to rotate at different spots in the three-receiver set, and sometimes it wasn't smooth. On the series after the Bengals fell behind, 21-17, Houshmandzadeh was called for a false start. On the next play on third-and-20, the Steelers dropped nine guys, and Kitna fumbled when he tried a pump fake and the drive was aborted.
"I guess we had them covered in the back end, because he was running around with the ball, holding it a lot, and it allowed our guys more time to get to him," Farrior said. "We did a good job in the back end covering."

"Kit could be starting for a lot of teams around the league," Houshmandzadeh said. "He just doesn't get as may reps in practice with Chad and me. Kev and I had to scuttle around. He doesn't take as many reps during the week as I take, so we kind of had to rotate on what things were easier for each call for us, and it was just hard. It hurts us in our three wides (when Henry went down)."
But it all went back to Palmer on the training table.
"I don't believe in bad luck, but how many teams does this happen to?" asked Anderson, who waited 10 years and 158 regular-season games for this day. "I don't want to get into the 'What If' thing. We still had a chance to win the game. I'm just concerned about Carson. Everybody has to get on the prayer trail."