From Mike-and-Mike to Mike Brown, they love to crank up the old training camp stories as the heat and the rookie contracts rise.
Sam Wyche, who hated camp as much as his mentor loved it, has a good one.
Make that a great camp story. Long before political correctness, cable news, Rush, Barack, and ESPN went outside the lines.
It was 20 years ago this month in what is now a dusty corner of Bengaldom known as Wilmington College when Wyche, the Bengals head coach , decided to room black players with white players, and offense with defense, and came up with a reservation to Super Bowl XXIII.
He also fathered a topic that has never been really answered.
Does chemistry beget winning? Or does winning beget chemistry?
"If there was ever going to be a president of Bengaldom, Sam would have to be the guy, right?" asks Boomer Esiason, quarterback of those AFC champion Bengals and resident media icon who just had dinner with that camp roommate a few weeks ago.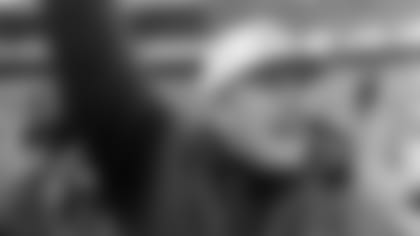 Sam WycheWyche isn't running for president, but he is on the November ballot as a Republican candidate for the Pickens County Council in South Carolina and has offered his services to the McCain campaign in Ohio and Florida.
Yet he had no deep, far-reaching political or social agenda while Mike Dukakis tanked in the summer of 1988 when he came up with what Wyche calls one of his "brainstorms."
"I was just looking for something to bring the team closer together," Wyche says. "I told them, 'Humor me on this one, guys,' and they did. Whenever you come up with something new, you always are a little concerned about it. Early on, we were watching for signs it wasn't going well. Like guys moving beds into other rooms."
He didn't have to worry. If anything, the way some players remember it now, the divide on that team was between a high-powered offense that ranked 3, 1, 5 in the NFL in the three previous seasons while the defense went 22, 20 and 8.
(There was still a split a decade later when defensive coordinator Dick LeBeau saw some Esiason quotes critical of that defense and told a reporter to remind Esiason the offense didn't score more than 21 points in the playoffs.)
"I don't ever remember there being a racial problem," says kicker Jim Breech, who had a third-party view of the Xs and Os. "But there was some tension with the offense and defense. We had such a great offense that it was probably something hard to avoid."
Breech, the club's all-time scorer who lives in West Chester, Ohio, roomed with seemingly everyone during his 13 seasons. He spent that one with African-American wide receiver Eddie Brown.
"I don't think Eddie said three words, but that was Eddie," Breech says. "I never thought a thing about it. 'Just tell me who my roommate is. OK, fine.' ''
Esiason remembers a fight between Moon Pie Wilson and Emanuel King long before '88, but he doesn't believe that had anything to do with any racial discord. It wasn't an issue and that's how it seemed to go over for everyone when Wyche made the announcement.
Center Bruce Kozerski can't even remember who his roommate was. Esiason was joined up with running back Stanford Jennings, already a close friend since they arrived in the 1984 draft. Reggie Williams, as Solomon Wilcots remembered, had a single room complete with a little alcove office befitting a Cincinnati city councilman. David Fulcher, a black Pro Bowl safety, still remembers introducing his family to the family of his roomie, white backup quarterback Turk Schonert.
"That probably never would have happened," Fulcher says.
Which is all Wyche was looking to do in the wake of the tumultuous colorblind 1987 strike season that cut a wedge through coaches, the locker room and the players themselves.
Maybe they wouldn't eat together at the dining hall, but they could walk there together.
Does winning create chemistry? Or does chemistry create winning?
"Maybe 40 minutes at the end of the day," Wyche says. "You find out a little bit about guys you really don't know. The offensive guys and defensive guys are always in different meetings. This way, you talk, you find out about family, you find out about a guy. Then you get in a tight spot in a game and you look over and you know you can count on that guy.
"We tried to match guys if they played in the same conference, or were from the same part of the country, or if they had anything in common. I was just looking for an edge to bring us closer together as a team."
Esiason with an offensive player?
"You want to make sure," Wyche says, "that your quarterback is happy."
Esiason, who just dined with Jennings in New York, was already happy with the club's chemistry. He had felt it bubbling during the strike season of '87, which began with very few Bengals crossing the picket line and ended with everyone going over to the Esiasons for pizza after road games.
"But there's no question the training camp helped," Esiason says. "I think we were already a close team. That just kind of enhanced what was already going on."
Does winning create chemistry? Or does chemistry create winning?
Esiason, who was with the club in 1997 when it moved its camp from the rustic dormitories of Wilmington to the town homes of Georgetown, said Bengals founder Paul Brown "would have been sick to his stomach" if he saw the modern amenities available in the quads.
But Brown, Wyche remembers, didn't even really raise one of his eyebrows as he famously would when he might not have been too sure.
"Paul was rarely not supportive in anything I brought to him," he says, "and I think this was like the no-huddle, or the Sugar Huddle or whatever else we tried."
Wyche played on Brown's first Bengals team and the pair seemed to bond on the cutting edge of ideas. Heck, Brown was the architect of America's first truly integrated professional sports champions with his Cleveland Browns of the late 1940s so he no doubt barely nodded as Wyche spoke.
"It was all Sam. Everything from the offense to the training camp to the practices. He was just a very smart guy," says Brian Blados, the big, outgoing offensive lineman who came off the bench to play right tackle for the injured Joe Walter in the playoffs.
Does winning create chemistry? Or does chemistry create winning?
Blados, a North Carolinian, went to Chapel Hill to college and, like Esiason and Jennings, came out of the '84 draft. He was hoping he'd get paired with Jennings. When he heard he was rooming with safety Barney Bussey, a USFL refugee who went to South Carolina State, a historically black college, he didn't know quite what to make of it.
"I'm thinking, 'Barney doesn't say two words, how is this going to work?'" recalls Blados. "Different cultures, no question. We had to get used to each other with the air conditioning. The big boys like it cool. That first week, it seemed we'd take turns on who would come over to watch TV at night. But by the end of the camp, we were all pretty much in there together."
Fulcher remembers going into their room when Bussey and Blados were playing cards.
"It just wasn't black guys playing with black guys. It was a mix of black and white," he says. "You'd get out of meetings around 10 and curfew was 11, so you'd be in the room talking."
It turns out that Blados, now a sales rep for U.S. Food, and Bussey, a production supervisor for SUMCO, live within a mile of each other in Cincinnati's northern suburbs.
"We run into each other and we'll talk. Or I'll see Bev (Bussey's wife) and we check in how the kids are doing," Blados says. "You should see Barney. He looks like he can jump into a suit and still play. He's built like a rock. And I remember he was shy and quiet. He's so confident now."
Bussey remembers not only starting to hang out with Blados occasionally in the locker room, but also spending time with some of his friends that came by the room. White linemen like Walter and Bruce Reimers. Bussey and Reimers ended up with Wyche in Tampa Bay in the early '90s and Blados remembers that they became even closer down there.
"I think it was one of Sam's brighter moves," Bussey says. "It brought us closer. You find out more about your teammates the more you room with somebody and talk to them. Blades and I became pretty close I thought."
Fulcher and Schonert are both from the Los Angeles area, but it might as well be two different worlds. Schonert, now the offensive coordinator for the Bills, was born in Torrance and played quarterback at Stanford. Fulcher grew up near south central Los Angeles and went to Arizona State.
It wasn't a big deal for Fulcher. He had roomed with his backup in college, a white player.
"Yeah, we already had a close team, but it helped," says Fulcher, who runs an annual football camp in Mason, Ohio, and works for the NFL monitoring uniforms during Paul Brown Stadium games.
"You had to talk then. You didn't have iPods or cell phones. Your roommate was your iPod. We'd wake each other up, or wait and walk over to breakfast together, and guys did eat together more with other guys."
Or, like Bussey says, "We had no choice. We had no distractions. The only place you could really go and have a beer was the bowling alley, and that would bring you together, too."
Does winning create chemistry? Or does chemistry create winning?
Of course, just being inside the walls of Wilmington alone could bring out bonding no matter race or position. And in '88 the Bengals had to be there longer than usual because their first game was July 30 in the Hall of Fame Game, two days after the Bengals' first practice this year. Kozerski said the weather report was the same every year:
"Guaranteed pain and suffering with a 50-percent chance of getting cut."
"The thing I dreaded was just getting there that first day and knowing you had it all in front of you and what you were going to go through," Kozerski says. "I remember getting there in ('88) and the first thing Boomer says is something like, 'Just think, 51 more days.' "
Kozerski, now the head coach at Holy Cross High School in Covington, Ky., doesn't want to hear about the heat from his kids. Not after practicing in the Lightning Capital of Ohio.
"We practice right off the river. It's like an ocean breeze compared to Wilmington," he says. "Then you'd be walking to dinner from the training room and you'd be cramping up as you'd run trying to avoid the lightning."
Fulcher remembers the small beds. They called them "jail beds." Breech remembers if your room was on the wrong side of the dorm, you had no TV reception.
Does winning create chemistry? Or does chemistry create winning?
"We don't go anywhere overnight so we don't room them," says Kozerski of his team. "But we do have them hold hands and skip from the locker room."
But Esiason, the Bengals leader on and off the field during the strike, felt the team coming together after only two players crossed the picket line nearly a year before that camp. He became the lightning road when he sat in front of a bus carrying replacement players.
And Kozerski wasn't joking then. He and wide receiver Tim McGee joined Esiason, but it was the $1 million QB that got the attention.
"When you see your quarterback put it on the line like that," Fulcher says, "that's something you remember, too."
Esiason delivered the Nostradamus quote the day the strike ended.
"When we all look back on this 20 years from now, I think we'll call it the worst of times and the best of times," Esiason said. "We've done things as a team we've never done before. There are no color barriers like there might have been before. Everybody suffered through the hardships together. It might have been a hard lesson, but it was an experience."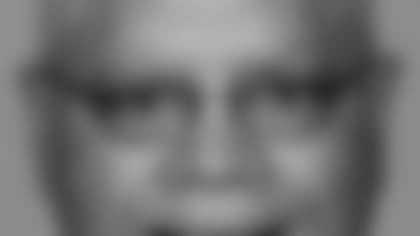 AndersonNot only was the strike a unifying factor, but so was the ensuing offseason and the renovation of Spinney Field. Jim Anderson, now and then the running backs coach and the club's first African-American assistant coach, remembers the biggest influx of players to the offseason workouts that spring. Players would meet at Spinney and drive over to Riverfront Stadium, where they would run the stadium stairs as well as other workouts.
"There wasn't a race issue," Anderson says, "but I do remember that team being close even before camp."
Does winning create chemistry? Or does chemistry create winning?
"All I know is if we didn't have two goal-line stands in the first two games," Kozerski says of the wins over Phoenix and Philadelphia, "we would have been 0-2. Then what would have happened?"
"The start was a big thing," Wyche says. "It was 6-0, but it should have been 7-0 (because Doug Flutie broke a third-and-19 in New England). That stopped the daily drumbeat of 'Will Sam Be Fired?' "
His players think the way he set up camp in '88 was a factor in setting up the start.
"When you have a goal like winning the Super Bowl and you're focused on something like that every day," Breech says, "that makes everything else seem so small. That other stuff doesn't matter. You're just focused on trying to do whatever you can do to make it."
Blados agrees because he just saw the Giants win it all.
"I definitely think chemistry matters, don't you?" he asks. "I mean, look at the Giants. No one thought they were going to do anything. There's always a surprise team that goes to the Super Bowl. They were down early in the season, and at some point they came together and said they were going to fix it."
Bussey, an assistant coach for Lakota West High School, has a lesson for his kids. Yes, chemistry counts.
"We had great leadership on that team," Bussey says. "You see guys like Boomer and Anthony (Munoz) and JB (James Brooks), and then what we went through in training camp; it made us a better team."
Does winning create chemistry? Or does chemistry create winning?
"Chemistry breeds winning," he says, "and winning breeds more winning."
That was 20 years ago and the guys say, "I can't remember what I did yesterday, don't ask me what happened in training camp 20 years ago."
But Blados remembers one thing: Bussey's daughter must have been about one-year-old because she's a senior at South Carolina State.
"Breana," Brian Blados says. "I always tell him they named her after me."
Really, that had been Wyche's point that ran smack into the AFC title 20 years ago in a dusty corner of Bengaldom.
A roster is more than a rooming list.