A.J. Green, the NFL's hottest wide receiver, draws Chiefs cornerback Sean Smith in his first game back from suspension.
Even before the leaves turn on Columbia Parkway the 3-0 Bengals have a golden chance to go up two games on Pittsburgh and three games ahead of Baltimore just four days into October when they play the 1-2 Chiefs Sunday (1 p.m.-Cincinnati's Channel 12) at Paul Brown Stadium.
The Bengals.com Media Roundtable thinks they will, but it foresees their toughest game of the season against Andy Reid's well-coached club that is reeling from a messy loss in Green Bay just six days before.
Former Bengals safety Solomon Wilcots becomes the first person to serve on The Table for two straight games, befitting his appearance in the PBS booth Sunday as the CBS analyst. Reflecting how tight he sees the game, he gives the edge to the Bengals simply because they're at home.
Alex Marvez, the former Bengals cub reporter for The Dayton Daily News and now senior NFL reporter for FoxSports.com as well as Sirius XM NFL Radio host, says the Bengals are one of the AFC's best teams and a threat to New England and Denver in the postseason. He says they'll go to 4-0 Sunday because the Chiefs figure to have a tough time rebounding in a short week against a team that may be as good as the Green Bay team they just faced.
Terez A. Paylor, who covers the Chiefs for The Kansas City Star, says the Chiefs lose a tight one against an impressive, physical team.   
Dan Hoard, the Bengals' relentless play-by-play man who also calls the University of Cincinnati football and basketball games, is reunited with Chiefs tight end Travis Kelce. Kelce, a UC product, is one of Kansas City's biggest threats with yards after catch, but Hoard believes the Bengals regain their tackling touch across the board.
Let's go around The Table with former Bengals and visitors first:   
The Bengals are going to get a revved-up Kansas City team. They didn't look particularly good at the quarterback position or on offense in the Monday night game against Green Bay. They'll get a team that's well prepared and a team that's got a chip on its shoulder. Anytime you're playing against an Andy Reid-coached team with running back Jamaal Chares, a guy that can run it and catch it and who I think is the best open-field runner in the NFL, you give him space and he'll just kill your defense. He could go off. He could have a monster day. That's the greatest concern for the Bengals.
And the Bengals have given up points in the fourth quarter and you have to pay attention to that. The Bengals are a very good team. They're very deep, they're very talented on both sides of the ball. They're playing very well. It's hard to play at that high of a level for four quarters for four straight weeks. How do you get better? They have to get better in the fourth quarter. In the first half all year they've only given up six points. You look at the fourth quarter, that's where most of these teams have been successful.
 If they stop Charles, they win the game. And Travis Kelce, too. He's a really good tight end.  I think everyone from Cincinnati is aware of him. I do know Andy Reid will design the game around Jamaal Charles and he'll design a certain number of plays around Travis Kelce. He'll design a certain number of plays around Jeremy Maclin. Those are three players that can break your back and get you beat if you don't tackle or come ready to play. And the Bengals have to get better on the back end tackling. Ravens wide receiver Steve Smith Sr., is a tough guy to tackle, but so is Jamaal Charles. So is Jeremy Maclin if you allow them to get loose.
They've got to put pressure on Chiefs quarterback Alex Smith and keep him uneasy. He seems to not be on top of his game. He won't stay this way for long. I like him as a quarterback. He's more athletic than you think. Here's a guy that played in high school with Reggie Bush. He was primarily an option quarterback in high school and then he played for Urban Meyer at Utah. He can throw it, he can run, people are finding out he's athletic. When you get pressure on him and he gets hit early, he'll make mistakes and I think we saw that Monday night in Green Bay.
You better run it on the Chiefs. If you get behind and you get into a situation where you have to throw it, Tamba Hali and Justin Houston are one of the best pair of pass rushers you'll play in this league. Houston will wreck   your game for sure. And then when you double him, Hali will feast and eat you up on the other side. It's not easy to run it on Kansas City, but that's where it starts. I think we saw that Monday night. Packers running back Eddie Lacy got it going. Packers quarterback Aaron Rodgers, what can you say?  That's perfection there.
I think the Bengals have done a good job of just not turning it over and protecting the football. Andy's been great. Only one interception all year. That's key. The Chiefs are getting back one of their corners, Sean Smith. This Marcus Peters, the rookie from Washington, is a really good corner.
THE EDGE: Bengals. The edge to the home team in this game. If they were playing at Arrowhead, I'd have to say, 'Wow, they're walking into a hornet's nest.' If you're playing Kansas City, you want to be at home.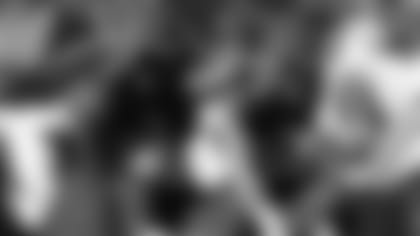 Bengals right tackle Andre Smith needs to keep Game Wrecker Jusitn Houston at bay.
I'm impressed with Cincinnati's ability to throw the ball down field. Dalton's not shy about letting it go. His accuracy wavers a little bit, but you've got to get pressure on this guy because if you don't he can pick you a part a little bit. The Chiefs have a decided advantage in one area. Justin Houston on right tackle Andre Smith. I know Smith has a hip issue. He got beat outside a few times against Baltimore. I think it comes down to Houston putting pressure on this guy. If Houston can rattle Andy Dalton, the Chiefs have a chance to slow down a very potent offense.
It will be interesting to see if the Bengals do some of the things on defense that the Packers did Monday night.  They blitzed early and the Chiefs weren't ready for that. It seems like Cincinnati is a fairly simple team on first and second down. The may have some end-tackle stunts, but they keep it fairly simple. The Packers blitzed early and often and the Chiefs offensive line had a tough time picking up the stunts, as they have for two years.  The Packers didn't blitz much the first two games and then lo and behold they're out there zero blitzing. The Chiefs didn't expect that.
Some teams just do what they do and do it well. That might be Cincinnati. Cincinnati does some exotic stuff on third down with some stunts. It will be interesting to see what Marvin ends up doing. When the Chiefs went hurry up in the two-minute drill, they had a lot of success with that in the second half. It helps them to dictate to the defense instead of the other way around. They need to find a way to get the no huddle going early. And they need to establish a running game, too.
THE EDGE: Bengals, 27-23.  The Chiefs are desperate. It will be a closer game than it was against the Packers. I think Cincinnati is a really good team. It will take a great effort to beat those guys. They're a tough, physical AFC North team. If the Chiefs don't play with attitude on both sides of the ball, they'll have a difficult time.
This is a tough turnaround for the Chiefs. Monday night game. On  the road. At Lambeau. It's just very hard to get back and get ready to play a Bengals team that, quite honestly, may be as good overall as the one fielded by Green Bay.
One area where the Chiefs will get a boost is the return of cornerback Sean Smith. That should help some, but let's be honest. Cincinnati's offensive line is doing such an incredible job that Andy Dalton should have sufficient time to be able to throw and the Bengals can still make hay in the running game.
The Chiefs offensive line is not playing very well and I'm not sure if that's talent or injuries or what. This group just hasn't come together the way the Chiefs were hoping when making an overhaul in the offseason. Kansas City's other problem is that besides Jeremy Maclin, no other wide receiver has stepped up. You just don't have to worry about the other guys beating you right now. And that makes for a bit of a one-dimensional team in terms of the passing game. You can tell Alex Smith is pressing a little bit. Turnovers are uncharacteristic for him.
One thing about this Bengals team is this year you can tell they don't mess around. When they can put a team away, they do it. They did it against Baltimore. They came back. They probably shouldn't have let the Ravens back in the game, but they rebounded. You saw what they did against Oakland in the opener and they pulled away from San Diego. You get a different vibe from this team than last year. You just feel like you can trust them. Understand this. As soon as the Bengals lose a game, and it will happen someday, you're going to have people that say, 'Same old Bengals,' no matter what. I don't believe that's the case. I just feel by keeping this nucleus together, the trust level built on this team, the continuity with the coaches, to me make this one of the best teams in the AFC and I think a very viable contender to play the Patriots and the Broncos deep in the postseason.
THE EDGE: Bengals, 26-19. A goofy score because it's a goofy league this year. I just think it's too difficult for Kansas City to bounce back on a short week and the Bengals are the real deal.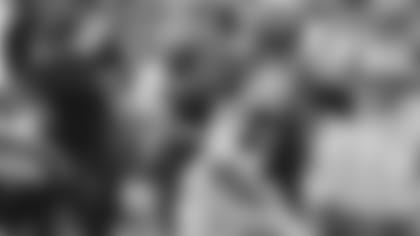 A battle of No. 25s on Sunday.The Bengals' Giovani Bernard is in second place, one spot ahead of Jamaal Charles in AFC rushing.
To me it's a lot like last week. Kansas City is desperate. We all talked about the Ravens are 0-2, they can't lose at home and go to 0-3 and they did. Kansas City is in the same spot. In that division, especially with Oakland off to a good start, they're kind of teetering on the brink already at 1-2. So a desperate wounded animal is coming to town and the Bengals have to be ready for it.
Offensively the Bengals have to block Houston and Hali. It reminds me of Week One in that respect when the Raiders had Khalil Mack off his great preseason and Aldon Smith. It feels like that a little bit in that the Bengals typically rely on their tackles, Andrew Whitworth and Andre Smith, to handle guys like that one-on-one. And Kansas City forces you to do that.
On our "Game Plan," show earlier this week, my partner Dave Lapham talked about how Kansas City forces you to do that. They play that Bears defense where they put a guy on your center, guys right up on your guards, and they force your tackles to handle those great edge rushers. Normally Whit and Smith are pretty good at that and they're going to have to be this week. The tradeoff for teams that play that defense, and the Chiefs do it a lot, is they rely on press coverage and the corners haven't played great. They do get Sean Smith back, but there ought to be opportunities for the Bengals wideouts and Andy Dalton to hook up with them.
The Bengals played the run great in Baltimore. They made the Ravens one dimensional. The ratio of Joe Flacco throws to runs called was totally skewed. Part of that was the score of the game but part of that was the great run defense. The have to do that again and this time get guys on the ground like they did against San Diego after the catch. I don't think Kansas City has anybody like Steve Smith Sr. in terms of running out of tackles when he has the ball in his hands. Maclin is good. I saw a lot of Travis Kelce. I saw what he's capable of doing and they'll have to get him on the ground after he catches the ball. If they play like they did after the catch against San Diego, they'll have a lot of success   
 In his final game as the UC tight end, Kelce beat Duke in the Belk Bowl with an 83-yard touchdown catch, which was not a deep pass. It was a short seam route and he ran away from everybody at his size gaining ground like Secretariat over Sham. He's capable at his size of running away from people, so when he gets the ball in his hands, you have to get him down quickly.
THE EDGE: Bengals, 24-17. They're better, they're at home, and they're healthy. Knock on wood somewhere. Defense prevails and some big plays in the passing game when they're able to protect Andy.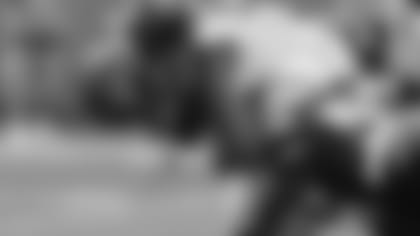 SAM backer Emmanuel Lamur is looking to come up big in the middle of the field against Chiefs running back Jamaal Charles and tight end Travis Kelce.
The Bengals may have a shot to grab a cushion in the AFC North and it barely just turned autumn, but it won't be a walk on the beach.
Andy Reid, in his third decade as an NFL head coach, is going to make sure the Chiefs don't look like they did on Monday night in Green Bay. So you won't see that team that allowed seven sacks and allowed nearly 450 yards. And the Bengals are facing the best defense, best running back, and best tight end they've seen this season.
They appear to have answers for all of them, but it is a big assignment for a linebackers corps that has struggled at times in coverage and finishing tackles and that's a bad combo against Charles and Kelce. Profootballfocus.com has four of the Bengals' backers rated in the bottom half of the NFL for tackling efficiency and they can't let Charles go wild in space.
 SAM backer Emmanuel Lamur has a big matchup with Kelce and while PFF has him rated next-to-last in coverage for outside backers, his 6-4, 246-pound skills are exactly what the Bengals need against the 6-5, 260-pound Kelce. Lamur runs like a deer, has a huge heart and is going to be a handful for Kelce. And all the backers, led by the inexhaustible Vincent Rey (he's played all 184 snaps), were tremendous last week against the run. How good? They stifled Baltimore on two yards per carry for just a total of 36 yards on the ground. Four days later, the Ravens marauded for 191 yards in Pittsburgh.
Never has there been a more clear-cut assignment for the Bengals. If they stop Charles, the Bengals defensive line should have a field day against a Kansas City offensive line that has allowed 13 sacks this season. Like most quarterbacks, Alex Smith is a different guy under pressure, where PFF says he has completed just 46 percent of his passes under the gun and has thrown two of his three interceptions.
But if he's allowed to play-action with Charles, he can kill you. And we know Smith just doesn't turn it over. His 4-to-3 TD-INT ratio this season doesn't match the plus-47 of career. What doesn't help is that he has no outside receivers beyond Jeremy Maclin. Including Maclin, Bengals wide receiver A.J. Green has more yards than the Chiefs receiving corps combined, 335-333.
And never has the assignment been so clear cut on offense for the Bengals. They have to run the ball and get ahead or else they'll become vulnerable to one of the NFL's best pass-rushing tandems in outside linebackers Justin Houston and Tamba Hali.
Granted, Bengals left tackle Andrew Whitworth and right tackle Andre Smith have blanked some good ones (Whitworth hasn't allowed a sack in 25 straight) , but if they get behind or can't run it, there is only so much you can do against great pass rushers. When the Bengals could only gouge out less than three yards per carry last week, the Ravens' Elvis Dumervil got around Smith five times for pressure.
So keep an eye on this one. Bengals center Russell Bodine is matched up against Chiefs nose tackle Jaye Howard, a 6-3, 301-pounder who has been a beast taking over for the estimable Dontari Poe as he eases back in after July surgery on a herniated neck disk. Bodine struggled last week with Brandon Williams in Baltimore and Williams rode it to a No. 3 ranking among PFF's defensive tackles. Well, Howard is No. 4 and the 350-pound Poe is coming into spell him. Howard, a transplanted 3-4 end, has drawn rave reviews from analysts like Lapham and Wilcots, and that matchup may just hold the key if they can get the running game going in order to quell Hali and Houston. Bodine is looking to return to his form of the first two games, when he was terrific.
(And how about running it until the bye week? That's the only way to beat three of the NFL's best pressure defenses right in a row: Kansas City, Seattle, and Buffalo.)
Maybe the best thing to do is beat Charles at his own game. It will be recalled that when the Bengals beat the Chiefs big in Kansas City in 2012 by holding them to six points, Charles still got 5.1 yards on 18 carries, but it was also BenJarvus Green-Ellis' first 100-yard game as a Bengal.
Chiefs cornerback Sean Smith makes his first appearance of the season after serving a three-game suspension for violating the league's substance abuse policy and he's a good one. He's long and rangy and PFF rated him the fifth best overall corner in the league last year after he gave up only two TDs and is a worthy matchup with Green. But the Chiefs lost nickel back Phillip Gaines for the season and while first-round pick Marcus Peters is having a good year on the corner, the Chiefs are still going to be faced with matching their backups on wide receiver Mohamed Sanu and tight end Tyler Eifert and with Gaines' injury they just got thinner.
Bengals head coach Marvin Lewis says this is going to be an AFC North game, which mean s punters are huge and there are two good ones. The Bengals' Kevin Huber is the AFC's reigning Pro Bowler and the Chiefs' Dustin Colquitt, an 11-year veteran, went in 2012.   Huber is fourth in the league and Colquitt eighth and he makes it difficult to return. The Chiefs are ranked fourth covering punts. And the Bengals have to be heads up on kick return, where Chiefs running back Knile Davis is ranked seventh in the league and has a long of 54 yards.
Not a walk on the beach. It never is when you play a team that has a good defense, good special teams and doesn't turn it over. The Bengals can't get in one of those grinders. The advantage they have over Kansas City, and it's a big one, is they have so many players that can pop a big play and the Chiefs have so few. A few big plays should tip it to the home team.
Plus, this stat. The Chiefs have a league-low 16.7 percent conversion rate on third down. In the last 21 PBS games, Bengals are holding foes to 31 percent on third down.