While it is impossible to fully judge a draft after just one season, the Bengals in 2018 did acquire several players who have the potential to become impact players for many years. 
The Bengals' first three picks (Billy Price, Jessie Bates and Sam Hubbard) saw significant playing time and had impact performances throughout the season.
Here is a look at the Bengals' 2018 draft class, and how they fared in their rookie campaigns: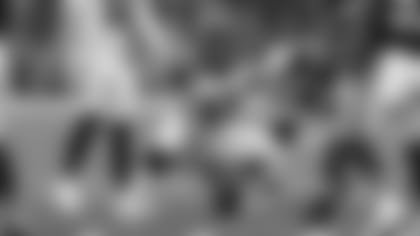 C, Billy Price, Round 1, No. 21 overall
Price suffered a foot injury that took him out of the Week 2 game against the Baltimore Ravens. He missed the next six weeks, but returned to action to start the final eight games of the season.
One of the positives for Price was his pass protection where he allowed only one sack and one quarterback hit in the 10 games he appeared. His work with offensive line coach Frank Pollack on his footwork and patience certainly helped with his development. 
It is also worth noting that in those 10 games Price played, running back Joe Mixon averaged 83.8 yards per game and scored five of his eight rushing touchdowns.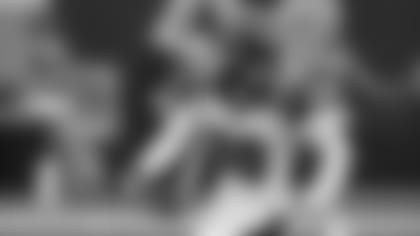 S, Jessie Bates, Round 2, No. 54 overall
Bates made an immediate impact as a starter and has the potential to be a future Pro Bowler. Bates led the Bengals with 111 tackles to go with three interceptions and seven passes defended. One of those interceptions went for a touchdown against the Tampa Bay Buccaneers, the first pick-six by a Bengals rookie since Ethan Kilmer on Nov. 19, 2006.
Bates is the type of player the Bengals can build the back end of their defense around. He was one of six Bengals to start all 16 games on defense. He also graded out as the Bengals' second-best defensive starter (behind Pro Bowler Geno Atkins) according to Pro Football Focus.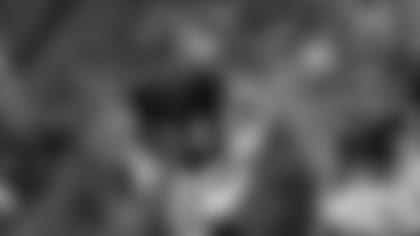 DE, Sam Hubbard, Round 3, No. 77 overall
Many were concerned after the ACL injury Carl Lawson suffered that the Bengals pass rush would take a large step back. Hubbard not only took advantage of the increased playing time, he's looking like a steal with his production.
Hubbard recorded the third-most sacks among those in the 2018 draft class with six, behind two All-Rookie team selections Bradley Chubb and Darius Leonard. In 16 games he also recorded 39 tackles, seven of them for loss, a fumble recovery, a forced fumble and nine quarterback hits.
What helps Hubbard stand out though is his versatility. Not only is he a beast on the defensive end, but he served as a lead blocker on goal line situations and made plays on special teams.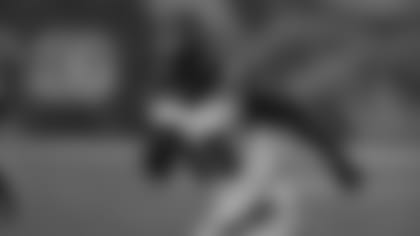 LB, Malik Jefferson, Round 3, No. 78 overall
One spot behind Hubbard, Jefferson remains a project. There is hope under a new system he can take the next steps in his development. 
Jefferson played in 12 games and registered 10 tackles before being placed on the Reserve/Injured List with a foot injury. He still has the desired combination of height, weight, speed that teams covet. The good news is most NFL players make their biggest jump in performance in between the first and second seasons, so Jefferson still has time in his development.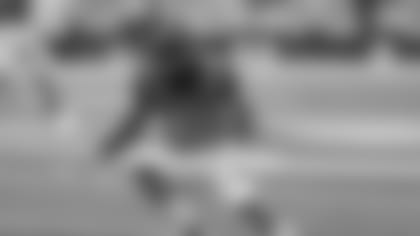 RB, Mark Walton, Round 4, No. 112 overall
Running behind the AFC's leading rusher in Mixon and one of the best pass catching backs in the league in Giovani Bernard, Walton's opportunities were limited in his first season. When he did see the field on offense, Walton rushed for 34 yards on 14 carries and tallied five receptions for 41 yards.
One area where Walton improved during the latter stages of the season was on special teams. He made his special teams debut in week six against Pittsburgh and became a staple after week 11 at Baltimore. Still only 21, Walton is another piece for the new coaching staff to develop and utilize his skill set in his second season.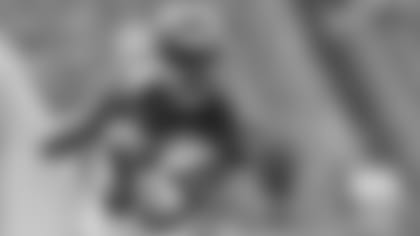 CB, Davontae Harris, Round 5, No. 151 overall
Harris started the season on the Reserve/Injured List after hurting his knee in the preseason. He worked his way back to the 53-man roster and appeared in three games for the Bengals. Harris' best moment likely came in the preseason. In the preseason opener against the Bears, he recorded an impressive six tackles, including one for loss, and forced a fumble.
Harris possesses a good combination of size and speed. He should have an opportunity next season to work his way in the secondary rotation and continue to contribute on special teams.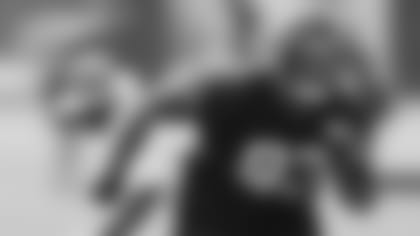 DT, Andrew Brown, Round 5, No. 158 overall
The Bengals shelved Brown for the season after he broke his hand in practice in mid-November. Prior to that, Brown, a fifth-rounder out of Virginia, went to the practice squad did not play a regular season snap.
Next season Brown hopes to at least contribute as a rotational player and back up Geno Atkins at the three technique.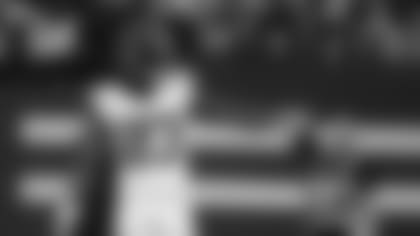 CB, Darius Phillips, Round 5, No. 170 overall
Quietly Phillips turned into a key contributor for the Bengals on defense and special teams. He played in 15 games and tallied 22 tackles, two passes defended, a forced fumble and a fumble recovery. Most of his snaps on defense came from the slot corner spot.
Phillips also served as the backup to Alex Erickson as the team's kick and punt returner. He has the big play ability most teams seek after he set an FBS career record with 12 career runbacks for touchdowns. Phillips is one to keep an eye on making a jump, especially with increased playing time in the slot.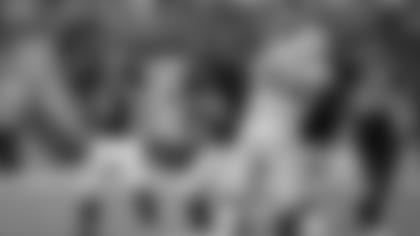 QB, Logan Woodside, Round 7, No. 249 overall
Woodside was among the final cuts in September. He latched on with the Tennessee Titans practice squad for a month. In the preseason he played in one game for the Bengals going 9 of 15 for 96 yards against the Indianapolis Colts.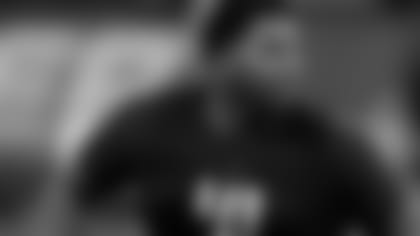 OG, Rod Taylor, Round 7, No. 252 overall
Taylor tore the ACL in his right knee during the opening week of training camp. He will have a chance to compete for a roster spot during the 2019 training camp.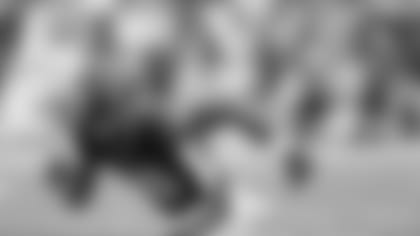 WR, Auden Tate, No. 253 overall
Tate was one of the biggest surprises to make the team out of training camp. He finished the season with four catches for 35 yards after shuttling back-and-forth from the 53 man roster and the practice squad.
Still a raw talent with good ball skills, Tate will use the offseason to refine his speed and route running. At 6'5" and 228 pounds, Tate will be an interesting offensive piece moving forward.
The Bengals could have as many as 11 picks heading into the 2019 draft and will officially be on the clock with the No. 11 overall pick in the first round.