SEPT. 9 at Indianapolis, 1 p.m. - 4-3. Head coach Marvin Lewis' record on Opening Day against teams with a new head coach when the Bengals face Colts' rookie Frank Reich. He has wins over Cleveland's Romeo Crennel (2005) and Pat Shurmur (2011), Kansas City's Herman Edwards (2006) and Oakland's Jack Del Rio (2015). He has losses to Baltimore's John Harbaugh (2008), Denver's Josh McDaniels (2009) and Chicago's Marc Trestman (2013).
Sept. 13 BALTIMORE, 8:20 p.m. - 31. Bengals wide receiver A.J. Green comes into the season with 31 career 100-yard games, tied with Chad Johnson for the franchise record.  He has three of them vs. the Ravens, but none since he had a career-high 227 in Baltimore on Sept. 27, 2015.
Sept. 23 at Carolina, 1 p.m. - 0-0-1. Bengals quarterback Andy Dalton's record against 2011 draft classmate Cam Newton. In their only meeting in a 2014 game at Paul Brown Stadium, they dueled to a 37-37 slugfest in the highest-scoring tie in NFL history. Dalton hit 23 of 33 passes for 323 yards with two TDs and two interceptions while Newton rushed 17 times for 107 yards and added two TDs and a pick while passing for 284 yards on 29 of 46 passes.
Sept 30 at Atlanta, 1 p.m. - 69.5.   The difference in Falcons quarterback Matt Ryan's passer rating in his two career games against the Bengals. He outlasted them in Atlanta in 2010, 39-32, when he rung up 118.1 but four years later he struggled to a 48.6 in a 24-10 loss at PBS.
Oct. 7 MIAMI, 1 p.m. - 14:15. For the final 14:15, the Dolphins held the Bengals at bay for Miami's 17-13 win at Paul Brown Stadium six years ago to the day. Dalton hit Green for a two-yard TD 45 seconds into the final quarter to cut it to 17-13, but Dolphins rookie QB Ryan Tannehill got the win without throwing a TD or pick.
Oct. 14 PITTSBURGH, 1 p.m. - 10-2-1.  Dalton's PBS record in October. The only losses came in 2012 to Miami and Pittsburgh. 
Oct. 21 at Kansas City, 1 p.m. - 18-13. Lewis' record vs. rookie quarterbacks with Patrick Mahomes in the limelight. It comes 15 years and two days after a PBS win over Baltimore's Kyle Boller marked his first game vs. a rookie QB in a 34-26 PBS victory. Technically Mahomes isn't a rookie, but it is his first year starting.
Oct. 28 TAMPA BAY, 1 p.m. - 0-0. Lewis' record vs. Buccaneers head coach Dirk Koetter, his college roommate and teammate at Idaho State. The clock strikes midnight. The last time the Bengals beat Tampa Bay in Cincinnati was Oct. 29, 1989, a day shy of 29 years when Boomer Esiason outpitched Vinny Testaverde.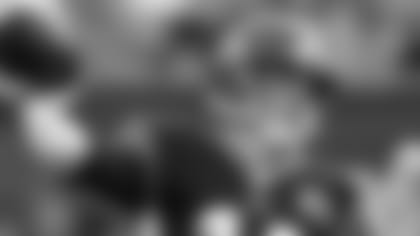 Nov. 11 NEW ORLEANS, 1 p.m. - 77 percent. Saints quarterback Drew Brees' completion percentage in four games against the Bengals, his best against any team. It may be the last time Bengaldom gets to see Brees in the city of Ken Anderson. Brees tied Anderson's all-time season completion percentage in 2009 at 70.6 percent set in 1982 and has since broken it twice, including last year's record of 72 percent.  Despite a 107.8 passer rating vs. the Bengals, he's just 2-2 against them.
Nov. 18 at Baltimore, 1 p.m. - 3. Fourth-quarter comebacks the Bengals have had in Baltimore since 2014. And in 2013 Dalton's Hail Mary to Green put it into OT before a 20-17 loss.
Nov. 25 CLEVELAND, 1 p.m. - 19.  No matter if it is Tyrod Taylor or the overall No. 1 pick, the Browns start their 19th different starting QB against Lewis in 31 games. Except this time he'll be coached by Ken Zampese, who coached the Bengals QBs in some form or fashion in 28 of those games.
Dec. 2 DENVER, 1 p.m. - 6-1-1. Lewis' record vs. his former assistants who are head coaches. Denver's Vance Joseph is 0-1 and gets another shot after last season's loss.
Dec. 9 at LA Chargers, 4 p.m. - 27. As in years ago the Bengals last played in Los Angeles. It was the Curse of Bo Game, a 20-10 AFC divisional game loss to the Raiders at the Coliseum on Jan. 13, 1991.  Bengals linebacker Kevin Walker made an innocuous tackle of the great running back Bo Jackson and a dislocated hip ended his career. The Bengals haven't won a post-season game since.
Dec. 16 OAKLAND, 1 p.m. - 23. The Raiders' ranking on defense last year. Their new coordinator, Paul Guenther, plays his first game against the Bengals team he served for the previous 13 seasons.
Dec. 23 at Cleveland, 1 p.m. - 9-1. The Bengals have played the Browns ten times in December since they lost the final game ever played at Municipal Stadium on Dec. 17, 1995 and are 9-1. Lewis' Bengals have played 17 November and December games against the Browns and are 15-2.
Dec. 30 at Pittsburgh, 1 p.m. - 6-9. 13-16. Lewis tries to turn two trends in his hometown. His record in Pittsburgh and his December road record.
Take a look at the 2018 Bengals regular season schedule in pictures.