A.J. Green, here torturing Darrelle Revis in last year's opener, is a beast out of the gate.
SEPT. 10 _ BALTIMORE, 1 p.m., Cincinnati's Channel 12: The first Paul Brown Stadium opener in the Green-Dalton Era should be a red letter day for Bengals wide receiver A.J. Green in his first game back since partially tearing his hamstring and missing the last seven games of 2016. Green always seems to come up big in openers and against the Ravens. The last time he did both (2014 in Baltimore) he won the game with 4:58 left on a 77-yard bomb, one of three fourth-quarter comebacks in the six Green-Dalton openers.
In the last four openers Green has averaged 134 yards on eight catches and a TD. Let's not forget his first NFL catch, his only one in the 2011 opener in Cleveland that went for a 41-yard TD in the fourth-quarter of that come-back win. Not only that, he averages 91 yards per game and 17.7 yards per catch in his career against the Ravens.
SEPT. 14 _ HOUSTON, 8:25 p.m., NFL Network: Houston native Andy Dalton is looking for his first win over his hometown team in his adopted city. He's 0-2 against the Texans at PBS, including a 10-6 loss on a Monday night in 2015 that ended the Bengals' 8-0 start. He's only 1-5 against Houston all-time, including the postseason, and he's got just a 71.3 passer rating on Thursday nights. But he's also 7-2 in September PBS games with 11 TDs.
SEPT. 24 _ at Green Bay, 4:25 p.m., Cincinnati's Channel 12: The Bengals are the only team the great Aaron Rodgers has yet to beat in his 142 career games.  Rodgers has lost only 15 of his 71 games at Lambeau Field, one of them a 31-24 verdict to the Bengals on Sept. 20, 2009. Only three Bengals are left who played in that game: right end Michael Johnson, defensive tackle Pat Sims, and punter Kevin Huber.
Plenty are left from the 2013 game, one of the most exciting games in PBS history, a 35-31 Bengals' fourth-quarter win courtesy of cornerback Terence Newman's fumble recovery for a TD that famously sent Bengals radio analyst Dave Lapham a tad bonkers. In his two games against the Bengals, Rodgers, with a career 104 passer rating, is at 73.5. A career 65-percent passer, he's at 57 against Cincy.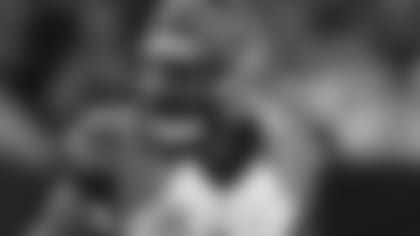 Michael Johnson tipped Aaron Rodgers' fourth-down pass to seal last win vs. The Pack.
OCT.  1 at Cleveland, 1 p.m., Cincinnati's Channel 12: And who will start at quarterback for old friend Hue Jackson today? And don't say Andy Dalton. The last four times the Bengals have played the Browns they've faced a different starting quarterback and have won them all. In his 28 games against the Browns, head coach Marvin Lewis has faced 18 different starting QBs.
OCT. 8 BUFFALO, 1 p.m., Cincinnati's Channel 12: Last year's 19-14 loss to the Bills was one of the most costly games the Bengals have played in 10 years because of injury (starting when they lost David Pollack, Rich Braham and Tab Perry for the season against the Browns in '06) after Pro Bowl wide receiver A.J. Green partially tore his hamstring on the second snap and running back Giovani Bernard tore his ACL and both were lost for the season.
Nothing beats losing quarterback Carson Palmer in the 2005 Wild Card Game on the second snap or Dalton in the first quarter of a late-season game in 2015, but Green and Bernard did account for nearly half of Dalton's passing production.
OCT. 22 at Pittsburgh, 1 p.m., Cincinnati's Channel 12:  The Bengals got swept by the Steelers last season but it's not because they can't cover Canton-bound wide receiver Antonio Brown. Over the last four seasons he's been ridiculous averaging 120 catches and 1,579 yards.  But he didn't get 100 yards combined against the Bengals last season with just seven catches for 97 yards in the two games. In his career he averages five catches and 71 yards against Cincy.
OCT. 29 _ INDIANAPOLIS, 1 p.m., Cincinnati's Channel 12: Dalton celebrates his 30th birthday in the building where he is 8-2-1 in October. By the time they turned 30, Ken Anderson had 55 wins and 121 TD passes, Boomer Esiason 51 and 150, and Carson Palmer 42 and 128. Dalton comes into this season with 56 wins and 142 TD passes.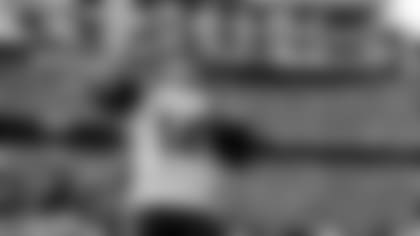 Andy Dalton gets a home game for his birthday.
NOV. 5 at Jacksonville, 1 p.m., Cincinnati's Channel 12: The Bengals have beaten the Jags the last four times they have met, three times in wins engineered by the Green-Dalton regime against three different head coaches. Today Doug Marrone becomes the fourth different Jags coach they face.
NOV. 12 at Tennessee, 1 p.m., Cincinnati's Channel 19; The Bengals face their ex-head coach in Titans defensive coordinator Dick LeBeau, 80 years young. He'll be trying to stop Dalton (30), Green (29), and Bernard (25), which adds up to all of 84 years old.
NOV. 19 at Denver, 4:25 p.m., Cincinnati's Channel 12: The Bengals meet up with old friends Domata Peko and Vance Joseph, in his first season as the Broncos head coach. The Bengals haven't won in Denver since John Ralston was the Broncos head coach in 1975, when Joseph was three years old.  
NOV. 26 CLEVELAND, 1 p.m., Cincinnati's Channel 12: The Bengals are supposed to draft a running back this season. Will Mr. X have a big day against Cleveland? The money says yes. Since the Browns came back into the NFL they've allowed five different Bengals running backs to rush for at least 130 yards in a game: Corey Dillon, Rudi Johnson, Kenny Watson, Cedric Benson, and Jeremy Hill.
DEC. 4 PITTSBURGH, 8:30 p.m., ESPN: The Steelers come in here for the first time in a prime-time regular-season game since the Bengals beat them on Monday night, 20-10, with the help of Bernard's first NFL TD.
Dalton is 15-9 in December with five of the losses coming to the Steelers. But since this may be a weather game for all the marbs, let's talk Pittsburgh's running game. The Bengals have lost four straight vs. the Steelers and while they're only allowing 3.9 per rush, they're still giving up an average of 30 carries in that stretch and it's hard to beat Big Ben controlling the clock like that.
DEC. 10 CHICAGO, 1 p.m., Cincinnati's Channel 19; It begins an odd stretch of three straight NFC North games that may very well decide the AFC North. The good news is that Dalton is 3-1 with 11 TDs and just three picks against the NFC North and 15-6-2 against the NFC with a 98 passer rating.
Here's another odd one. It is 22 years to the day the Bengals beat the Bears, 16-10, in one of the coldest games ever in Cincy. On a 10-degree day Bengals quarterback Jeff Blake, hitting 30 of 41 passes, outlasted Rashaan Salaam's 105 rushing yards.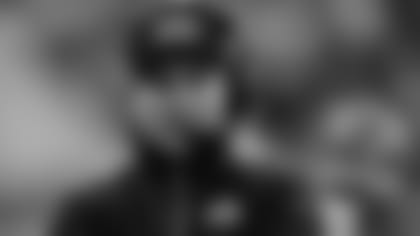 In his next-to-last game as Bengals defensive coordinator, Vikings head coach Mike Zimmer held Minnesota to 209 yards.
DEC. 17 at Minnesota, 1 p.m., Cincinnati's Channel 12; The Zim Bowl. It's the first time the Bengals face Mike Zimmer, their long-time defensive coordinator, as head coach in his fourth year in Minnesota. Bengals head coach Marvin Lewis is 3-0-1 in games against his old assistants.  And if he plays, it's the first time the Bengals face quarterback Sam Bradford.
DEC. 24 DETROIT, 1 p.m., Cincinnati's Channel 19; They need a little Santa to help deliver on Christmas Eve. They've lost four of their last five on the 24th, including last year's 12-10 coal-in-the-stocking finish on the last play in Houston.
Three of Lewis' four AFC North titles have come when they've played the NFC North in 2005, 2009, and 2013. They beat the Lions in all three, twice in December.
DEC. 31 at Baltimore, 1 p.m., Cincinnati's Channel 12; The Bengals and Ravens have ended more years than Guy Lombardo and Dick Clark. For the seventh time in eight years they end it with the Bengals bringing in a record of 4-2 and winners of four straight. It's the first time they're in Baltimore for a finale since Carson Palmer's last Bengals game in 2010.
Ravens quarterback Joe Flacco has never really had a handle on the Bengals in his nine seasons, all against the Mike Zimmer-Paul Guenther defense. Flacco is 8-9 against Cincy with 16 TDs and 21 interceptions. The Steelers and Browns only have picked him a combined 20 times.
Cincinnati Bengals announce their 50th anniversary at Paul Brown Stadium 4/20/2017