Andy Dalton stalks his first win in Baltimore in Sunday's opener.
If you've just been reading the headlines, you might pick the Bengals to do worse than last year's 11-5. Sure, they lost both coordinators and their starting right end and they have a schedule tougher than head coach George Washington's club coming out of Valley Forge.
But they also upgraded on defense (hello Darqueze Dennard and Emmanuel Lamur and hello again Leon Hall and Geno Atkins) and have the same scheme that has made the top ten the last three years. And on offense they're more dynamic at running back, are stronger at center, and are more committed to taking the pressure off quarterback Andy Dalton.
And people seem to forget that this is a team that only last year beat three Super Bowl-winning quarterbacks in a span of 20 days.
Still, if they want to get to 12-4, they have to negotiate the obstacles that have hounded them since Marvin Lewis became the head coach in 2003, ranging from national television implosions to kicking away eminently winnable games in the final moments of the half or game by treating the clock as an enemy rather than a friend. You just have to go back to last year and the Sunday Night meltdown in Pittsburgh, as well as the tight losses in Chicago and Miami.
This team looks ready to do it. Lewis' strength is having a great sense of the schedule and masaging his team's body and mind. He should be saluted for having his team in virtually every game. That's not as easy as it looks. Here's how they take that next step to 12-4.
SEPT. 7: at Baltimore _ It is six years to the day at M&T Bank Stadium where Ravens quarterback Joe Flacco and head coach John Harbaugh made their NFL debuts in Mike Zimmer's first game as the Bengals defensive coordinator. Helped along by Ravens quarterbacks coach Hue Jackson, Flacco beat Zimmer with a 38-yard touchdown run on a broken play. It's still the longest run of his career.
But Jackson is now making his debut as the Bengals offensive coordinator, Zimmer is now the Vikings head coach, and Paul Guenther is making his debut as the Bengals defensive coordinator after being Zimmer's eyes and ears in the press box all these years.
In most seasons, you'd write this down as a loss. The Green-Dalton Bengals have never won in Baltimore, the Ravens never lose in Baltimore (just 18 times in the last 10 years) and this offense always seems to start sluggish on the road in the opener against a good defense, scoring 21 points in Chicago last year, 13 in Baltimore the year before, and 22 points when A.J. Green and Andy Dalton played their first game in Cleveland.
And the last two times the Bengals played new Ravens offensive coordinator Gary Kubiak, his Texans teams rushed the ball at will on them in the playoffs with 188 and 158 yards in 2011 and 2012, respectively.
But the Bengals offense has never looked crisper in the preseason. The Ravens don't have running back Ray Rice and his backup, Bernard Pierce, just returned to practice after a Preseason Week Three concussion. Kubiak is emphasizing shorter passes and play-action, but it's going to be hard put to go play-action against a defense that finished fifth against the rush last season, although Pierce is a force when healthy.
Plus, new Bengals cornerbacks coach Vance Joseph, Kubiak's secondary coach in Houston, is very familiar with that zone scheme. And Guenther has been very much part of a plan that has hounded Flacco into 15 picks during his career against the Bengals with only 12 touchdowns.
Everyone is looking at the matchup up between Bengals rookie center Russell Bodine and Ravens Pro Bowl center Haloti Ngata, but what about the Bengals tight ends vs. the young Baltimore safeties? 
The Ravens are as solid as ever in the front seven, but their dinged corners are just returning to practice this week and their secondary may have trouble covering the Bengals weapons in the back end.
SEPT 14: FALCONS:  Old Home Week as Lewis goes against his old defensive line coach in Baltimore, Falcons head coach Mike Smith, and college roommate, Falcons offensive coordinator Dirk Koetter when the Bengals try to tie the franchise record for consecutive home regular-season wins with 10.
They catch a break catching the Falcons early.  Smith is switching to a 3-4 defense with inexperienced tackles and last year's 27th-ranked defense gets an early wake-up call. The Falcons offensive line is trying to adapt to the season-ending knee injury of left tackle Sam Baker. No. 1 pick Jake Matthews is now there after a year quarterback Matty Ice Ryan got sacked, hit, or hurried on 40 percent of his throws last season. Not the way they drew it up and the Bengals defensive line, in front of its home crowd, would seem to be the best panacea to combat Ryan getting the ball to three talented wideouts.
SEPT.  21: TITANS: When you're playing a team with a new coaching staff (head coach Ken Whisenhunt) and an unproven quarterback at home in September, you should win. Make that better win.
The Titans have added some weapons in tight end Delanie Walker and running back Dexter McCluster to help their best offensive player, wider receiver Justin Hunter. But for a defense that beat Flacco, Tom Brady, Aaron Rodgers, Ben Roethlisberger, and Andrew Luck at home last year, they should be able to contain them.
And for the second straight week the Bengals offense plays a defense with a new coordinator, only this time its old friend Ray Horton.
Horton, the crafty former Bengals defensive back, put two tough ones on the Bengals last year while bossing the Cleveland defense. The Browns allowed the Bengals two field goals in their upset win in Cleveland and it was the Bengals defense that bailed out an offense that fell behind with turnovers in the Cincinnati win at PBS. But Horton's best cornerback this time is Jason McCourt, not Joe Haden.
So the Bengals set the franchise record for most home consecutive victories against Horton, a guy that was on the 1988 team that helped set the record.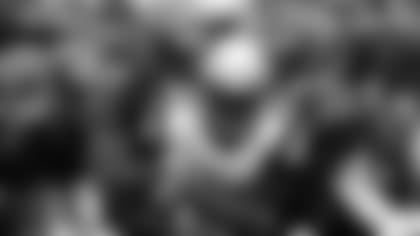 The Bengals bottled up the Pats last year at PBS.
OCT. 5 at  New England:  Another edition of Sunday Night Football (Cincinnati's Channel 5) and this would seem to be crossing The Rubicon for the Green-Dalton Bengals with a win here. They've performed worse than "I Want to Marry Harry," in prime time at 2-5 since 2011.
And the only team better at home than the Ravens the past decade are these Pats with only 12 losses.
But this is the one time the early bye works. While the Bengals are off Sept. 28, the Patriots are in Kansas City Sept. 29 on Monday night. A short week. Being popular isn't always so great.
It's the best defense head coach Bill Belichick has had since the Super Bowl run early in the century.  Cornerbacks Darrelle Revis and Brandon Browner are terrific man-to-man players and it remains to be seen if the Bengals get another break because it is Browner's first game back from a four-game suspension. The Pats are going to be difficult to run it on, too, with nose tackle Vince Wilfork and linebackers Jerod Mayo and Jamie Collins bringing the heat.
The problem for the Patriots on this night is scoring. Brady is still great, tight end Rob Gronkowski is a Pro Bowl challenge and running back Shane Vereen is a matchup problem. But this is going to be a slugfest and, remember, it was the Bengals that stopped Brady's streak of 52 straight games with a touchdown pass in a bang-a-thon  almost a year to the day at PBS. The defense has been there, done that.
Yes, the Pats didn't have Wilfork and Gronkowski in that one. And Dalton will have to be at his Uncle Andy best and take what the Pats give him without turning it over. But he's been there and done that.
The short week, the return of Bengals wide receiver Marvin Jones as offensive coordinator Hue Jackson spreads out the Pats, and the unveiling of SAM backer Emmanuel Lamur covering Gronkowski catches the Pats. E-Man vs. Gronk puts Lamur in the national spotlight.
OCT. 12 PANTHERS:  Panthers Pro Bowl middle linebacker Luke Kuechly comes home to PBS and renews his Hawaiian friendship with Bengals Pro Bowl WILL linebacker Vontaze Burfict.
But it is Burfict that is going to have the field day. With the Panthers failing to address their lack of wide receivers, Carolina is too one dimensional to do anything against a top five defense and the Bengals are going to be all over Panthers quarterback Cam Newton. They can run the ball and Newton is a great runner, but the threats in the passing game are invisible
Meanwhile Green, Jones and Co., are going to salivate against a secondary that has no man-to-man defenders at the moment.
Dalton, the 35th pick in the 2011 draft, bests Newton, the first pick in that draft as the Bengals get off to their best start under Lewis.
OCT 19 at Indianapolis _ All good things must come to an end and chalk this one up to schedule as much as anything. Indy gets a 10-day respite before playing the Bengals at home after playing in Houston on Oct. 9.
Colts quarterback Andrew Luck got into a shoot-out late last December in a game at PBS the Bengals won, 42-28, and  that was without the two wide receivers Luck is going to have this year, Reggie Wayne and Hakeem Nicks. New running back Ahmad Bradshaw is another threat in the passing game.
If the game is at PBS, it's another story. But the Bengals don't have much success indoors in Indy. The last time they won there, Norman Julius Esiason came off the bench in relief of Jeffrey Bertrand Coleman Blake in 1997.
OCT. 26 RAVENS _ The Ravens come in near the end of a stretch they play four out of five on the road and after they play the Bengals they go Pittsburgh. So they'll be playing with some desperation.
They'll also be playing with Rice and he should be back in sync with his offensive line by then. Their cornerbacks will also have a season and a half under their belts. So they'll be a better team than the one the Bengals face in the opener.
Call it a hangover after the Indy game. And their first loss at home in the regular season since Tony Romo caught them at the end of a December, 2012 game.
NOV. 2 JAGUARS: It is six years to the day of the birth of the Bengals current locker room. An 0-8 Bengals team without Carson Palmer refused to be bullied by the Jags' big, bad John Henderson at PBS and after he tried to gouge out the eyes of left tackle Andrew Whitworth, Whitworth went after him and got a thunderous standing ovation when he got ejected. The Bengals won a thoroughly meaningless game to everyone but them, 21-19, when they rallied together and started to lay the foundation for next year's North title.
Look for the Jags to be a surprise team and win six or seven games. But not today. Will first-round pick Blake Bortles be the quarterback by then? If he is, they ought to re-think it instead of pitting him against this defense in this building with a pair of rookie wide receivers and Cecil Shorts.
Head coach Gus Bradley is a defensive guy that crafted Seattle's success, so you have to figure he'll try to turn games into mushfests until his offense gets squared away. He's swiped some good defenders from Seattle (defensive Red Bryant and pass rusher Chris Clemons), but until they get Richard Sherman and Earl Thomas, too, it is a climb from last year's tie for 27th in the rankings.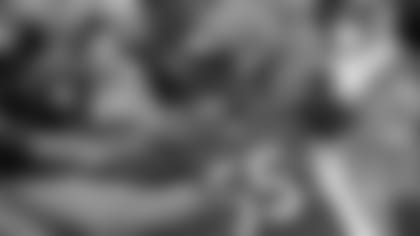 When the defense rescued the offense against the Browns last year at PBS, Pro Bowl WILL backer Vontaze Burfict stunned Cleveland with a big hit and then picked up the fumble for a 13-yard TD.
NOV. 6  BROWNS _ The bad news is it's a short week, but the good news for this Thursday night game is it's the third straight one at home and comes against a team they've had great success against under Lewis.
In new Browns head coach Mike Pettine Lewis faces his sixth different Cleveland coach in his 12th season. The Bengals swept the Browns in every year of a new coach until they dropped their first game against Rob Chudzinski last year.
The Browns have a tremendous defense, they'll be better with first-round pick Justin Gilbert opposite Pro Bowl cornerback Joe Haden, and there's no question they have to figure them out. Cleveland should have swept them last year. The Browns held them without a touchdown to win the first game last year and in the next game at PBS held Dalton to just 93 yards on 13 of 27 passing and Green to seven yards, but got beat by four turnovers
But Cleveland won't see from Hue Jackson what they saw in the first game when Dalton threw 12 straight drop-back passes when the Bengals trailed just 10-3 and 10-6 as the third quarter turned into the fourth. Jackson will make them stop the run.
If Bortles isn't the quarterback for Jacksonville, Johnny Football will be for Cleveland by now and he'll have a tough time against this defense on the road. See him try to run away from Vontaze Burfict with one of those playground moves. Andrew Hawkins returns after signing with Cleveland in restricted free agency and it turns out his slot receiver is Johnny Football's best target with the Josh Gordon suspension and all the other drama around their receivers. Baby Hawk is going to be tough to cover, but he'll need some help in the first nationally televised Bengals-Browns game in 24 years since Ickey Woods came off PUP and performed the Ickey Shuffle in a Bengals victory in Cleveland.
The Bengals haven't lost to the Browns at PBS with their regular starting quarterback since Lewis' first season, when Lee Suggs' 186 rushing yards beat Jon Kitna in the 2003 season finale.   
NOV. 16 at New Orleans: Tough one to start the Bengals three straight games on the road.  Besides Cincinnati, the Saints were the only team in the NFL that finished last year in the top ten in both offense and defense.
It's tough enough facing Saints quarterback Drew Brees' fourth-ranked offense at home (they didn't lose in the Superdome last year), but the Bengals also have to face new Saints defensive coordinator Rob  Ryan's bevy of tricks with a defense that was already ranked fourth last season and gets a boost from Bills Pro Bowl safety Jairus Byrd.
This is another game that would be different if it were at PBS. But it's here and Saints head coach Sean Payton does a great job protecting Brees with chip blocks and an infinite number of formations. Brees got sacked just 37 times last year, third fewest in the NFC even though he threw the second most passes.
Nov. 23 at Houston: How times have changed. The last two times the Bengals went down there they got run out of the playoffs. But while this defense is still very good, they're re-building on offense.  Boomer Esiason, no less, has dubbed the Texans quarterback situation the worst in the NFL. Disgruntled  Andre Johnson is still one of the best receivers in the NFL and Arian Foster can still lead the AFC in rushing, but there's not much around them. It's an open question if they'll be sticking with old friend Ryan Fitzpatrick at this point in the season at quarterback.
But don't sell Fitzy short. He'll have a tough defense led by J.J. Watt and Jadeveon Clowney and new coordinator Romeo Crennel is one of the best defensive minds around.
Still, this isn't the same Bengals team that got beat by T.J. Yates twice in a month back in 2011.
Nov. 30 at Tampa Bay: If you're looking for the surprise team and the NFL Coach of the Year, here is Lovie Smith with the Buccaneers. And he'll be doing it with a bunch of former Bengals in right end Michael Johnson, left tackle Anthony Collins and the Super Bowl gap shooter at defensive tackle, Clinton McDonald. The newly acquired Logan Mankins at guard just made them that much better.
 They'll be all jazzed up to play their old mates and the Bengals will be at the end of a long road. The Bucs are also in a long stretch, but this is their only home game in five weeks so they'll be embracing it. Lovie has just enough on offense he'll tell quarterback Josh McCown not to screw it up. And if he does, Mike Glennon won't. The Bucs are back.
DEC. 7 STEELERS _ Hue Jackson vs. Steelers defensive coordinator Dick LeBeau in a riveting afternoon of football.
LeBeau's idea is to get you in third and long and give you the small stuff. Jackson will say thank you very much and nickel and dime the Steelers until he sets them up for the big play. And they did give up the big play last year in allowing 17 plays of 40 yards or more for fifth most in the league.
While the Steelers have done a nice job drafting in the front seven, the back end continues to age. How much do 12-year veterans Ike Taylor and Troy Polamalu have left, particularly against Cincinnati's wide range of receiving options? Their coverage may be hurt even more with the loss of safety Ryan Clark because while Mike Mitchell is a solid player coming out of Carolina, he's not known as a cover guy.
As always, LeBeau finds a way. But he looks to be in a year of transition with young people up front and aging veterans behind them.  The last time they played at PBS, the Bengals rushed for 127 yards and kept the ball 35:34 in a 20-10 victory. With a better running game, look for more of the same, but with more play-action shots down field to keep LeBeau off balance.
They talk about Dalton in January. How about December when he's 10-4?
DEC 14  at Cleveland: Josh Gordon is still suspended, right?
Cleveland Browns Stadium hasn't been kind to the Green-Dalton Bengals. They are 1-2 there and this one promises to be as ugly as all get out given these two defenses. Throw in a little 19-degree wind chill and anything can happen and it has up there.
(The last time the Bengals played in Cleveland in December, they faced Ken Dorsey and Bruce Gradkowski in 2008 and Leon Hall ended up with three interceptions.)
But it's hard to see this defense giving up much to an offense that has just such a dearth of playmakers. Gordon caught 196 yards against the Bengals last season. The other wide receivers hit them for 46 yards.
DEC 22 BRONCOS _ On Monday Night Football at Paul Brown Stadium, you would think this is where the Law of Averages kicks in. The Bengals are not only 0-8 against quarterback Peyton Manning, they were also 0-7 against his VP of football operations John Elway
Manning would tell you to shove this narrative like he did last year when he threw for 397 yards against the Titans in 18-degree weather. Sorry, but the fact is he's not as  good in cold weather.  When the temperature is 32 degrees or colder at kickoff, he's 4-7 and his completion percentage is about five percentage points lower and his passing yardage is about 50 yards per game below his career average, according to published reports around the Super Bowl. Of course, he's still pretty good, but it's a factor and expect several stories on the topic starting Dec. 15.
And, you've got to remember, before the debacle in Jersey, Manning steered one of the greatest offenses of all time with 55 touchdown passes while generating 457 yards per game.  It's a better offense than the one that came in to PBS Nov. 4, 2012 and put up a 31-23 victory now that he's got tight end Julius Thomas, wide receiver Emmanuel Sanders, and running back Montee Ball.
But this is defense is better, too. Since that day they've beaten the best the game has to offer in Flacco and Roethlisberger with postseasons on the line, as well as Brady, Luck, Aaron Rodgers, Eli Manning, and Philip Rivers. Their big-game helmets line the study of former Bengals defensive coordinator Mike Zimmer, a hunting enthusiast.
His successor, Guenther, the man who helped craft those successful third-down packages, is a horse player more than a hunter, so he's riding Lamur in his matchup with Thomas and he's saddling up his first-round corners to press Manning's receivers. It was the inability of the Broncos receivers to get away from Seattle's DBs that doomed them in the Super Bowl and that's why they went out and got Sanders. The Bengals know about the former Steeler Sanders.  In his last four games for Pittsburgh against the Bengals,  Sanders averaged 13 yards per his 13 catches with no touchdowns.
  The toughest thing for the Bengals this night may not be Manning, but his defense. They're beefy up front with Pot Roast Knighton holding foes to 83 yards per game on the ground and now he's seasoned by pass rushers Von Miller and DeMarcus Ware. They've also added former cornerback Patriots Aqib Talib and former Browns safety T.J. Ward. So there is some familiarity. Whitworth has successfully blocked Ware, Green and Marvin Jones combined to catch 100 yards against the Pats last year, and while Ward is a good player the Bengals also beat him a few times in coverage when he was in Cleveland.
Did we also mention the law of averages?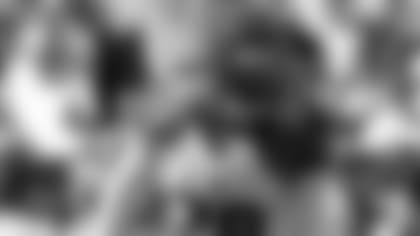 In the last two wins over the Steelers, safety Reggie Nelson has a pick of Ben Roethlisberger in each game.
DEC.28 at Pittsburgh. For the first time since Bill Cowher's last game as Steelers coach in a regular—season finale that cost the Bengals a spot in the 2006 playoffs, the Bengals end the season with the Steelers.  For the first time since the 1974 Steelers tuned up for their first Super Bowl victory with a 27-3 victory over Cincinnati, the Bengals finish in Pittsburgh.
It is going to mean something for both of them. Lately, it usually means everything . It could mean a winning record, a Wild Card, a division title, or a playoff bye. The Bengals have been there and done that when they held Steelers quarterback Ben Roethlisberger to two of 14 on third down at Heinz Field in 2012 in the next to last game of the year. It was the AFC Wild Wild Card Game because the winner went to the playoffs and the loser didn't and the Bengals did when safety Reggie Nelson picked off Roethlisberger in the last minute.
This Bengals defense has had its moments against Big Ben. Last year at PBS they held him to 6.8 yards per throw, one TD, one interception and 10 points. Last year when the Steelers won big at home because the Bengals fumbled on their 1 and had a punt returned for one TD, Roethlisberger engineered one TD drive of 47 yards.
They'll be different this year. Roethlisberger is commanding a no huddle offense and he's got a big-time running back with Le'Veon Bell. But he doesn't have the wide receivers to throw to or the tackles to protect him that Dalton has. And he'll be throwing against a tougher secondary than Dalton. Plus, Dalton can also turn and hand the ball to Giovani Bernard and Jeremy Hill. The Steelers are coming. But on paper, the Bengals are a few drafts ahead.