Dre Kirkpatrick sealed the game on this play that leads our list.
First day of Bengals.com. Peter Warrick Day. The last spring at Spinney Field.  The first draft of the script for a new century.
The 15 years have sped through P. Dub and Quez and all the first-round picks in between, from Carson Palmer and A.J. Green to Chris Perry and David Pollack. All the booms (Bobbie Williams) and busts (Antonio Bryant) and all the combustible records (Corey Dillon and Chad Johnson) and stoic stateliness (Rich Braham, Robert Geathers, and Paul Brown Stadium) and all the gamers (T.J. Houshmandzadeh and Leon Hall ), grinders (Mike Zimmer and Justin Smith) and statesman (Willie Anderson and Andrew Whitworth).
One guy's 15 most memorable moments:
1.    Bengals 37, Broncos 28, Dec. 22, 2014 at PBS. Maybe it's just because it's the freshest, but it had to be the sweetest for a team that had never beaten Peyton Manning, had been humbled on prime time television much of the century, and wasn't supposed to get back to the playoffs with their best players limping or shelved.
So they took care of it all in one fell swoop, qualifying for the post-season by picking off Manning four times on Monday Night Football and winning it the old-fashioned way with 147 rushing yards from rookie running back
Jeremy Hill and 206 return yards, 80 coming on Adam Jones' kick return in the third quarter that daggered it. Dre Kirkpatrick, one of four first-round corners who tortured Manning on the night, sealed it with a 30-yard interception return with 2:41 left in the swirling snow.
  "A lot of people weren't expecting it," said right end Wallace Gilberry. "I heard before the game they moved our game Sunday (against Pittsburgh) to a late night game because they don't have much confidence in us. We take that as a slap in the fact and it's up to us to — I'm not going to say prove anybody wrong because we put the work in all week and we know what we're capable of doing — it's just a matter of going out and doing it."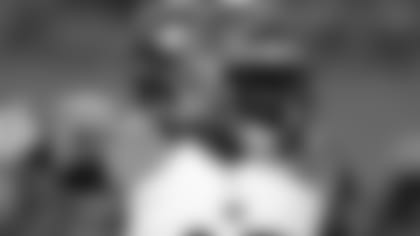 Geno Atkins was a beast in the '12 win in Pittsburgh.
2.    Bengals 13, Steelers 10, Dec. 23, 2012 at Heinz Field. Another play-off clincher. Those have to take priority over the records and the quirks and the quotes. It was a game the Bengals are never supposed to win. A win in dastardly Pittsburgh in a game that would decide who goes to the playoffs.
"There were 14 seconds left in Sunday's play-in game for the playoffs. Matching the uniform number of Bengals quarterback Andy Dalton. From the Steelers 46,
he needed about a dozen yards to get kicker Josh Brown close enough to try a field goal to break a 10-10 tie.
Dalton did more than that. He zipped a 21-yard rope on a corner route to wide receiver A.J. Green on time, on rhythm and on the money against the NFL's No. 1 defense for a wild card berth on a play that led Green out of bounds with eight seconds left, set up Josh Brown's 43-yard field goal, and put the AFC North firmly in transition with a 13-10 victory that eliminated the arch-rival Steelers and gave the Green-Dalton Bengals their second straight postseason berth."
After the defense won the day on 12 of 14 third-down conversions and safety Reggie Nelson set  up the winning points with a pick of Steelers quarterback Ben Roethlisberger and defensive tackle Geno Atkins playing like a wildman in an effort that won him AFC Defensive Player of the Week , left tackle Andrew Whitworth summed it up best:
 "Look at it," Whitworth said. "Ben had a chance to get the winning field goal and they couldn't get it close enough and it missed. Then he threw the interception and when Andy had his chance, he made the play to A.J. to get close enough to win it. Head-to-head for the playoffs and Andy beat him. That's the kind of competitor he is."
It will be recalled that's the day in the post-game locker room Bengals radio analyst Dave Lapham went searching for Atkins chanting, "Gee-no At-kins iiii-s a man....Geee--no At-kins iiii-s a man..."
3.    Bengals 31, Broncos 21, Oct. 22, 2000 at PBS: It was their first win ever in the new building, their first win of the season, and their first win for head coach Dick LeBeau, 27 days after Bruce Coslet's resignation.
All because of the greatest individual game ever at PBS. When Bengals running back Corey Dillon broke Walter Payton's 23-year-old single game NFL rushing record on his last carry of the day, everyone in the place had goosebumps.
Here's how we saw it that day:
"It was a game for the ages as running back Corey Dillon broke Walter Payton's all-time NFL rushing record in a stunning 31-21 victory against Denver's heralded rush defense.
No, make that a game out of the '50s as the Bengals won their first game of the season a week after scraping bottom in absorbing their third shutout of the year. With 407 rushing yards, the Bengals had the best running day in the league since the New York Giants rolled over the Detroit Lions in a 1950 game and the fifth best of all time.
Cincinnati tamed one of the NFL's elite by completing just two passes, none in the last three quarters.
Dillon hit the record books when he hit the end zone at the end of a 41-yard run with about two minutes left in the game, giving him 278 yards on 22 carries, three more yards than Payton had in a 1977 game."
Bengals right tackle Willie Anderson agreed with us.
"It was a day of immortality," he said.
4.    Bengals 38, Steelers 31 Dec. 4, 2005 at Heinz Field: This wasn't the official clincher, everyone knew the winner would take home the AFC North and the Bengals did it to appear in the playoffs for the first time since 1990.
It was a mish mash of heroics, stretching from rookie wide receiver Tab Perry's 94-yard kick return to Houshmandzadeh's 43-yard touchdown catch to three picks of Roethlisberger. Roethlisberger racked up 386 yards on 29-of-41 passing, but he lost to Palmer's 11th 100 passer rating game in 12 outings that season as Palmer finished 22-of-38 for 227 yards, three touchdowns and a 101.5 rating.
And, of course, there was Houshmandzadeh wiping his cleats on a Terrible Towel as he left the field after he dusted them for 88 yards and two TDs.
"They might try to come up with something else so we answered the critics," said wide receiver Chad Johnson. "We beat a great team in the Steelers and I think we showed something today by doing that."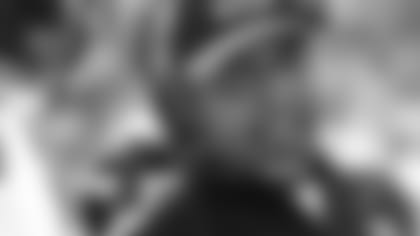 There have been 111 NFL head coaches  since the Bengals hired Marvin Lewis.
5.    Bengals name Marvin Lewis as head coach, Jan. 14, 2003: Capping a whirlwind day that began with him dropping his hyperactive cell phone in the toilet, Lewis and the Bengals finally got in touch at the Senior Bowl in Mobile, Ala., to finish off the deal.
It ended a frustrating stretch for Lewis where he lost two head coaching jobs that were supposed to be his and a landmark day for the Bengals because for the first time they tapped a guy who had not been in their organization or had ties to founder Paul Brown. As he always does before making a key decision, Bengals president Mike Brown went for a jog and ended up with a guy for the long haul.
In a surreal night-time news conference at the club's Senior Bowl headquarters in Point Clear, Ala., Lewis revealed the mantra that has marked his 13 seasons that has changed the culture of the franchise.
"Before you win, you have to learn how to win, or more importantly, how not to lose," Lewis said that night. "It's about hard work. I don't think places win or lose. I have a plan to do these things. To get the little things done, to bring the professionalism of our team up. To cultivate the guys we have."
6.    Bengals react to the death of wide receiver Chris Henry, Dec. 17, 2009.
Stunning. The troubled Henry, their breath-taking and talented deep threat who finally had his life in order, had been killed in a traffic accident in Charlotte, N.C.
There were no words, but we tried after quarterback Carson Palmer broke the news to the team in a huddle before they went through their Thursday morning walk-through:
"You have to grieve," said right guard Bobbie Williams, who also spoke in the huddle. "Maybe go home tonight and hug your family a little tighter."
Wide receiver Chad Ochocinco, the NFL's clown prince, broke into tears and couldn't finish his thoughts in front of the cameras as he tried to reason his grandmother's counsel of things happen for a reason with Henry's sudden departure.
"He's been doing everything right," Ochocinco said. "My grandma always said you never really question the man upstairs on a decision he makes because he never makes mistakes. But I don't see how Chris was supposed to go already. Especially because he was on the right path. He's going to be missed."
Ochocinco was wearing Henry's No. 15 jersey as practice got underway Thursday."
The Bengals solved Bill Belichick's defense and Tom Brady's offense on their fifth try.
7.    Bengals 13, Patriots 6, Oct. 6. 2013 at PBS: OK. OK. Maybe it's a little high up in the rankings because it is the Patriots. But this is just one guy's list.
Still, a mega memory complete with that "Zimphoon," at the end of the game. The Bengals were coming off a miserable 17-6 loss in Cleveland, were mired at 2-2, and had never beaten the Brady-Belichick Pats at 0-4. This win ignited them to a 4-1 October and their second AFC North title in five seasons. And first for the Green-Dalton Bengals.
This is how we saw it after cornerback Adam Jones went flat on his back at the New England 3 to haul in Tom Brady's pass with 16 seconds left:
"Mother Nature, Mike Zimmer and a Super Bowl scout teamed up to stop that naturally-occurring phenomenon known as quarterback Tom Brady on Sunday when the Patriots failed to score a touchdown for the first time since the second week of the 2009 season in Cincinnati's 13-6 drip-dry victory at sold-out Paul Brown Stadium.
But only Zimmer got a game ball…
When Brady got the ball back one last time at his own 35 with 1:48 left, thanks to a 57-yard tracer by punter Kevin Huber, the skies opened with a monsoon of CNN proportions. Brady had already been sacked four times, twice by end Wallace Gilberry after he spent the week getting tips on how to stop Brady from Osi Umenyiora.
"I was so happy," cornerback Adam Jones said of the deluge. "I was thinking.'When is it coming?' It came right on time with two minutes in the game." …
Zimmer, the Bengals defensive coordinator, concocted a scheme that handcuffed the undefeated Patriots and their offense that has scored more than 500 points in each of the last three seasons by stonewalling Brady on 11 of 12 third downs, four sacks and eight hits. Brady came in with 52 straight games throwing a touchdown pass, two games shy of tying Drew Brees's NFL record of 54, but the only 53 he almost got Sunday was in passer rating at 52.2.
"Those guys had a doughnut today," Jones said with a shake of his head. "How hard is that?"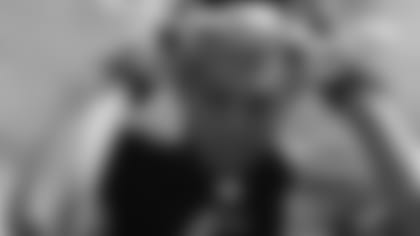 Leon Hall overcame an opening disaster to be a team co-MVP in 2009.
8.    Bengals 23, Steelers 20, Sept. 27, 2009 at PBS: This one capped off a wild 21 days of every emotion known to man. At halftime the Bengals were dead in the water against the Steelers, down 13-3, certain to fall to 1-2 and what then after '08's 4-11-1?
But cornerback Johnathan Joseph pick-sixed Big Ben from 30 yards out on the first series of the second half and Palmer found wide receiver Andre Caldwell for a four-yard TD pass to win it with 14 seconds left. A certain defeat had been turned into an improbable division sweep and an even more improbable division title no one expected.
 "Marvin Lewis is a Pittsburgh guy. A stubborn, strong, single-minded grinder.
So naturally in his 100th game as Bengals head coach his team gave the Pittsburgh native his first Paul Brown Stadium victory over the Steelers in seven seasons with a Pittsburgh victory of perseverance, toughness and good old-fashioned grinding that stunned the Super Bowl champions with a fourth-quarter rally that is becoming a way of life for Comeback Carson Palmer and his Cardiac Kids.
"It was unbelievable. It was a blast. It was probably the most fun I've ever had playing," said Palmer, author of the last grinding 16-play drive that consumed five minutes of the last 5:14…during a 10 of 17 (passing) fourth quarter…"
If there was ever a game that shows why the Bengals have made the postseason five of the last six years, this was it. Not because of their franchise quarterbacks or Pro Bowl receivers or record running backs. A franchise steeped in rich offensive history didn't become a perennial contender until it embraced defense with the hiring of Mke Zimmer and the drafting of cornerbacks in the first round. This was only a game because the Bengals forced the Steelers into field goals on drives that ended at the 1 and 6 in the first half.
The win came on the heels of a huge win in Green Bay, cemented by six sacks of Aaron Rodgers. Huge because in the Sept. 13 opener against the Broncos, the Bengals suffered one of their most heartbreaking losses ever when they gave up the longest winning TD pass in the last minute of a game in  NFL history when cornerback Leon Hall accidently spiked a desperation pass into the air for an 87-yard play with 11 seconds left.
"Today we made one or two more plays and won the game," Lewis said in Green Bay. "I think our team understands that. That's maybe the maturity of things. There was really no sense of something got stolen from us. We had to finish something and didn't get it done."
P.S. Hall rebounded to have a team co-MVP season with Joseph as the Bengals rode defense, the run, and Palmer's cool back into the playoffs.
9.    Bengals 24, Chiefs 19, Nov. 16, 2003 at PBS:  For a franchise that had been through so much (the arms of David Klinger and Akili Smith, the knee of Ki-Jana Carter, the Achilles' Heel of  Corey Dillon) this one was as sweet as they come for Bengaldom, a sign that in Lewis' first year he was getting through to them.
"Marvin Lewis likes to show his team clips from a movie the night before a game, so why not pull a clip from "Ali" when Muhammad Ali stunned Sonny Liston for the heavyweight championship of the world?
"Marvin told us this fight started off with speed, with Ali getting to him, but then Ali went blind for a whole round," said right tackle Willie Anderson, an hour after the Bengals had pulled their own shocking upset Sunday by hauling down the NFL's lone unbeaten team in a 24-19 win over the Chiefs.
"But then he came back; he kept hammering away," Anderson said. "That's what (Lewis) said; just keep hammering away. Keep hitting them with speed. Keep playing fast, keep hammering away, they'll fall."
The Bengals floored the big-play Chiefs with three roundhouse blows of their own in the fourth quarter. After Peter Warrick's 68-yard punt return for a touchdown, he counterpunched the Chiefs' first touchdown on the longest catch of his career that turned into a 77-yard touchdown with 6:05 left. When Kansas City crawled back to 24-19 with 3:19 left, running back Rudi Johnson, whose middle name is actually Ali, buckled the Chiefs on a 54-yard run that helped keep the ball from the NFL's most prolific offense one final time.
And when the team looked up into the stands of Paul Brown Stadium during the last minute, the rock-and-roll sellout crowd saluted Baltimore's loss in Miami and the 5-5 Bengals arrival in first place in November for the first time since that last playoff run in 1990."
Lewis then presented Bengals president Mike Brown with the game ball and broke down as he recalled when Brown hired him back in January.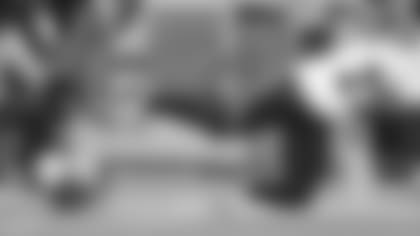 The Bengals scored with the trade that brought them Giovani Bernard.
10.    Bengals trade Carson Palmer to the Raiders, Oct. 18, 2011:  It took the Cleveland Browns' ability to play another major role in the history of the Cincinnati Bengals. On Saturday, Mike Brown had no intention of granting the absent Palmer his trade request. On Sunday, the Browns shattered the collarbone of Raiders quarterback Jason Campbell. On Tuesday, the NFL's trade deadline, Brown held up the Raiders for a first-round pick in 2012 and a second-round pick in 20013 and with rookie quarterback, Andy Dalton in the midst of a 6-2 start on the way to the playoffs, Brown was on his way to NFL Exec of the Year.
It helped that Brown had high regard for Raiders head coach Hue Jackson, a former Bengals assistant. And that Dalton had responded. If not for those two factors…
"Like Paul Brown said, 'we'll tolerate you as long as we need you.' I think that's very evident and true," Marvin Lewis said. "My boss is a very patient man. You don't want to play poker with him, do you?"
The deal officially passed the torch from the Carson-Chad Era to the Green-Dalton Era as Brown and Lewis set up a roster that has been to the post-season four straight years.
"Enough with the Carson stuff. That's our guy and we're going to go to war with him," said right guard Bobbie Williams of Dalton. "I respect him. I like him. He's a great guy, a great player, and a good leader. He shows it on the field. He lets us know. He's a good spark."
The trade ended a nine-month saga that began when Palmer agent David Dunn delivered "The Mobile Manifesto," to a reporter on a hotel elevator during the Senior Bowl that was a handwritten trade plea ripped from a yellow legal pad.
P.S. Jackson, as the running backs coach, Campbell as the backup quarterback, cornerback Dre Kirkpatrick as the first-round pick, and running back Giovani Bernard as the second-round pick, were all part of the 2013 AFC North champs.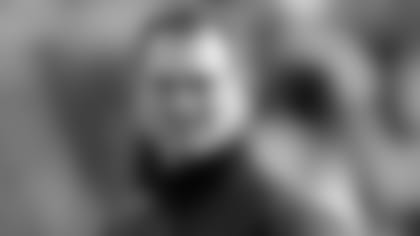 Mike Zimmer coped with tragedy and experienced triumph one October as a Bengal.
11.    Bengals 17, Ravens 14, Oct. 11, 2009 at M&T Bank Stadium: On Thursday night before the Bengals traveled to Baltimore Saturday, associate head strength and conditioning coach Ray "Rock," Oliver broke into a nightly session on the elliptical on his cell phone.
"Zimmer's wife died tonight," he said in a shocked muffle. "It's just awful."
So sudden, so young, so heart-breaking, so gut wrenching. Zimmer arrived home from practice that night to find his wife of 27 years gone.
And yet, somehow, he coached his guys that Sunday when his father, son, and youngest daughter accompanied him on the team plane the day before the game. Zimmer, one of the most respected coaches in the game, dialed up a Herculean effort, holding the Ravens' No. 3 offense to 257 yards. They shut down quarterback Joe Flacco's big-play offense so decisively that their leading receivers were running back Ray Rice and tight end Todd Heap.
"I had a gut feeling he wanted to be out there," said cornerback Leon Hall after the game of Zimmer's decision to coach. "A lot of guys just would have called it quits for the week. But Zimmer's a special kind of guy. It was definitely an emotional moment for everybody."
Safety Chris Crocker was part of a secondary that jammed the passing lanes with seven and eight men and had Flacco unsure where to go.
"I know it was a game for the division lead, but to see Zim on the sidelines was more uplifting than words can express," Crocker said. "You can't even put a quote on that. Just seeing him and the game he called, he put us in position to make plays today. That just shows how much this means to him. To focus through such a tragedy is just huge and means a lot to us."
The Bengals went to 3-0 in the division for the first time since 1989, all with go-ahead scores in the last 22 seconds or fewer when Palmer hit Caldwell again. This time down the seam for 20 yards as one of four vertical routes with 22 seconds left.  But the day belonged to Zimmer as defensive assistant Paul Guenther handed a ball to Lewis in the locker room huddle
"Coach Zimmer," Lewis said as he handed him the game ball.
"I want to thank y'all,' Zimmer said, his voice lurching through the emotion, "for playing so hard."
12.      Bengals 58, Browns 48, Nov. 28, 2004 at PBS: Naturally, this one wasn't decided until a defensive TD when cornerback Deltha O'Neal raced 31 yards with a pick-six of Browns quarterback Kelly Holcomb with 1:43 left.
"I don't even know what the score was," said Bengals quarterback Carson Palmer after the Bengals and Browns turned The Battle of Ohio into a video game. Try 58-48, Bengals, in the highest scoring game by both teams in an NFL game since the 1970 merger, as well as the second highest scoring game in league history.
"Rudi Johnson got a lot of those in racking up the fourth best rushing day in club history with 202 yards on 26 carries in supporting Palmer's first-ever four-touchdown game. Palmer's 251 passing yards combined with Johnson's work yielded 504 total yards, the Bengals' most since Jon Kitna passed for 411 of 544 against the Steelers on Dec. 30, 2001…
"There's no need to try to sit here and analyze and be logical about what happened in that second half," said Bengals linebacker Brian Simmons. "That was from somewhere else."
13.    Bengals 41, Lions 17, Dec. 18 2005 at Ford Field: Sure, the Bengals clinched their first division title in 15 years with the win. But this game was more about the human heart and just how committed veteran linebacker Brian Simmons was to his teammates.
Simmons lost his grandfather, held his new son, and won a division title all in the same day.
"They say when you lose somebody, you gain somebody," said Simmons later that week.
"Rachel and Brian Simmons and their nine-year-old daughter Brianna had it all planned. Because the next game was Saturday, Monday would be an off day, so on that day after the game in Detroit Rachel would be induced and ...
Except that Simmons got the call in his Detroit hotel room Sunday morning at 4:45 a.m. They were rushing in Rachel because she was in labor.
OK. That was it. He was going home, Lewis would have to juggle his inactive list and ... except there wasn't a plane until 8 a.m. Simmons thought about taking a limo, but that would still be a solid four-hour drive to Cincinnati and there was no sign that Tyler Lathan was calling it off.
"She told me not to come, to stay and play because there was just no way of knowing if I could get there," Simmons said. "I feel bad I missed it, but (bonding) is a lifetime journey."
Tyler Lathan Simmons arrived at 9:37 a.m. Sometime later that day, Brian's 75-year-old grandfather, battling Alzheimer's, passed. But they didn't tell Brian until after the game.
There was the baby, and the title, and now this.
"Very hard to lose someone you've known your whole life," Simmons said. "We got back from (Detroit) about 11:30 and I went over to the house to grab some things and went right to the hospital. They were doing fine. The main thing is he came out healthy. I held him and I stayed there the night. Nah, he didn't look like anybody. He was all wrinkly. But, I'll tell you, Monday night I had to get back home and get some kind of sleep."
A lot of times, it's more about life than football.
14.    Bengals 33, Jaguars 23, Nov. 2, 2014  at PBS: This was another one of those days. This was the day that Mt. St. Joseph freshman point guard Lauren Hill made her two memorable layups at the Cintas Center. The first and last of the first college basketball game of the season as she took her fight to beat brain cancer to the national stage.
A few weeks before, Whitworth and Dalton were some of the first people to take up her layup challenge to raise money to fight the disease. 
When the PBS scoreboard flashed Hill's layups during a break in the game against the Jaguars, Whitworth took a knee with tears in his eyes. As if on script, a freshman named Hill, running back Jeremy Hill, then put the game away for the Bengals with a 60-yard touchdown run in the third quarter.
Four days later at the Bengals-Browns game at PBS, Hill shared a suite with Leah Still, the four-year-old daughter of Bengals defensive tackle Devon Still, also in a fight against pediatric cancer.
Whitworth summed it all up after Hill died this past Friday at age 19.
"Sad day, but I'm grateful for Lauren's spirit and the passion she had to make a difference," Whitworth wrote in a text. "We talk about inspirational athletes in sports all the time. Lauren Hill, in my mind, for what she overcame is one of the greatest inspirational stories in sports. We all want our life to mean something and Lauren Hill accomplished that and then some!!"
When Bengals left tackle Andrew Whitworth (right) went to the Pro Bowl, he was joined by his boyhood friend from Louisiana, Bills defensive lineman Kyle Williams.
15.    Willie Anderson (Dec. 18, 2003) and Andrew Whitworth (Jan. 15, 2013) finally named to the Pro Bowl. Two of the best players in franchise history and two of the best leaders the Bengals have ever had simply got and get no love from the Pro Bowl.
For years Anderson was clearly the best right tackle in the game before he got the call in his seventh season. When Whitworth moved to left tackle for good in 2009, he kept his quarterbacks clean enough to get to three playoff berths before he got the call.
"He's big as hell and you can't teach big as hell. Whit's a hell of a player," said former Bengal defensive end Justin Smith of Whitworth at the 2011 Pro Bowl. "He can move, too. I would think he's a top left tackle in the league. It's the same thing with Willie Anderson for all those years. Once he gets over here, he'll be here for 10 years."
Whitworth's only call came as a first alternate, when Denver's Ryan Clady was hurt, and that didn't fool anybody.
"This is recognition for Whit that we've felt was overdue," Bengals head coach Marvin Lewis said in a news release. "He's been a key part of all our success in recent years, a great player on the field and a key leader in our locker room."
Anderson went back three more times after the first call was so long overdue, the price for being the best player on a bad club.   
"(The Pro Bowl) is something you think about when you're going through a 2-14, 3-13 season," said Anderson before the teams were announced in '03. "You're thinking, 'I just want to get something out of this season.' But man, if I can make the playoffs, I don't give a rat's about the Pro Bowl. I'll be so happy if we make the playoffs.
"The Pro Bowl is a big game, and everybody wants to make it, but a guy's career isn't defined by that. It's defined by how many winning teams you're on," Anderson said. "I don't want to be remembered for playing on losing teams. I saw a stat a couple of years ago where Marty Carter had the record for playing in the most games without going to the playoffs, and he was over 100. I'm afraid I'm getting close to him."
He never had to worry about setting any records that way because the Bengals went to the playoffs two years later.