Thin Lizzy sang it in 1976, that same banal Bicentennial summer of "Afternoon Delight," and now Bengaldom is thinking the same thing Thursday.
"The Boys Are Back in (George) Town."
So are the predictions. As the Bengals get their room keys and weights, and the Mike and Marvin Welcome, here are 10 reasons why they should finish 10-6.
1. The Schedule: OK, the Bengals are 8-11 since the day they clinched the AFC North on Dec. 18, 2005. And three of the first four games are against Steve McNair, Matt Hasselbeck, Tom Brady and their combined career record of 206-115 (.642 winning percentage). And five of the first six games are against '06 playoff teams.
But three of those games are at home. Plus, the last seven games of the season and eight of the last 10 are against teams that didn't have winning records in '06. Plus, the combined '06 schedule of the teams they play on the road (where they are 16-16 under Marvin Lewis) is 63-65. At home (where they are 19-13 in Marvin Gardens), the record is 68-60. 2. Carson Palmer:
Yes, he completed just 52 percent of his passes in the last three games. But when he absolutely had to score points on the last drive in the last two weeks with everything on the line, he did and how tough is that in this league? The miscues were so big and so costly that it obscured Palmer's coming of age as not only a big-time player but—more importantly—a prime-time player in the Elway-Montana tradition.
And how good is he going to be this year with a full offseason under his belt? Look, the guy went to the Pro Bowl with a 93.9 passer rating on one leg and he took more shots than George Bush on late night TV. The last time he worked in the spring and then had some Pro Bowl protection, he offered the best passing season in Bengals history.
You can be angst-filled about Chris Henry's absence all you want, but No. 9 will find anybody. (Check under Houshmandzadeh, T.J., a seventh-round pick with 62 catches in three seasons before coaches believed in him and Palmer entered the lineup. T.J. would have gotten there on his own, but having Palmer obviously boosted his career and Palmer will boost someone else's this year.)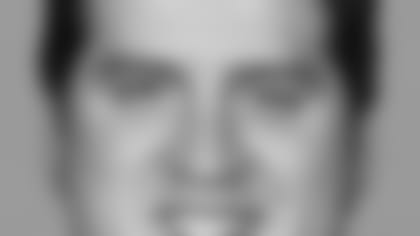 3. Healthy, bigger offensive line:
Which brings us to this. Having Eric Ghiaciuc at center with a full season under his belt and a healthy Levi Jones at left tackle is a must and should lessen the hits on Palmer. There is no indication that Jones (knee) won't be ready for the regular season-opener and you really want his Pro Bowl-type athleticism in there particularly after you remember what he did against some stud pass rushers in '05. But if he can't go, Andrew Whitworth now has more experience than last year with 10 NFL starts at left tackle.
Yet the ideal lineup is Jones next to the 700-pound tag team of Whitworth or Stacy Andrews. Eric Steinbach is a fine speedy and athletic left guard that should go to the Pro Bowl. But he did get bull rushed back into Palmer at times. That won't happen with those guys. 4. Jonathan Joseph and Leon Hall at cornerback on passing downs:
They've only got nine NFL starts among them with all of them belonging to Joseph. But the way Joseph, the starting right corner, got his hands on 19 balls last year and the way Hall, the presumed third corner, looked in the spring the Bengals have got to be thinking they've got one of the best young corner tandems in the NFL.
Of course, the other starter, Deltha O'Neal, absolutely must play better than last year. But with Tory James gone, the defensive backfield is now exponentially younger, faster and more physical back there with those two guys. It's hard to see the secondary getting blown up for big plays like it did against San Diego and Pittsburgh with Joseph and Hall running around. No matter how many NFL games they've played.
And you know O'Neal has the potential to have double-digit picks (he's had seasons of 10 and nine in his career), and he does it in odd years, too, in '01 and '05. 5. Chad Johnson and Redemption:
For all the horsing around, Johnson is a hellacious competitor and you don't think he hears the internal and external questions about his poor play down the stretch and lack of blocking? We're talking about a proud guy who is putting up Hall of Fame numbers, who has done things never done (lead his conference in receiving yards four straight seasons) and done things a Bengal has never done (lead the NFL in receiving yards), and we think he'll respond in a big-time manner worthy of his accomplishments.
Johnson jabbed back at Lewis' calling out of the best players to play better late in the year by saying they have to get the best players the ball. But Johnson knows he has to do it all the time, and now the absence of Henry actually has to lead to more chances down the field for him. He's still wondering why he had only 482 yards on 40 catches in the first half of last season, but there won't be time to wonder without Henry the first half of this season. 6. Marvin Lewis:
It's ridiculous the amount of heat he's taking. Yes, he has to finally take the defense by the horns and figure it out because that's how he got here, and some of the game management stuff has been straight off the decks of the Titanic.
But he's still a hell of a coach. What he did to turn this franchise around is textbook for first-time NFL head coaches for the next decade at least. No coach gets his team better prepared for a season physically and mentally. Remember the team that in the seven seasons from 1996-2002 won a total of five games before October? In the last two years the Bengals are undefeated in September at 6-0.
He's brought structure, organization, and a higher standard. It's interesting to note that since Lewis arrived in 2003 the Bengals are 9-1 against teams with first-year head coaches, counting the two wins against the 2005 Cleveland Browns. And this year the Bengals have four such games, two against the Steelers, and one each against Arizona and Miami.
Thanks in part to his closeness to Ray Lewis as well as his feel for community and commitment to education for children, there may be no other head coach in the league that is more aware of the pitfalls facing players off the field and does more to make his players aware. And that was before his team had that tremendous run of problems with the law. The message there is if a guy like Marvin Lewis has trouble with players off the field, it's a bad precursor for the rest of the league and that's exactly what has happened.
He and the team haven't stopped trying. This past offseason the Bengals have beefed up their security resources to deal with such issues and have added a psychologist as a consultant.
7. AFC North: 2007 marks a year of transition in the NFL's toughest division, particularly along the offensive lines, and the Bengals are in perfect position to take advantage.
Dominant power Pittsburgh is without its Hall of Fame coach and is getting a complete makeover under Mike Tomlin. Plus, its signature line is revamped and its best player, Pro Bowl guard Alan Faneca, is disgruntled.
Baltimore is still a great defensive team, but the Ravens have to replace Adalius Thomas, a guy that was such a big part of their ability to disguise things. And while they improved their offense leaps and bounds by acquiring running back Willis McGahee, the Ravens will have to adjust to his different style behind an offensive line that is also getting retooled. It seems like the Bengals catch a break getting the Ravens early in the opener.
Cleveland is still trying to rebuild and while the drafting of a left tackle and a quarterback in the first round is a step in the right direction (but too late for a good coach in Romeo Crennel), the Browns won't get their bearings this year and it's another good team to play September (in the second week) because they're also reshuffled up front.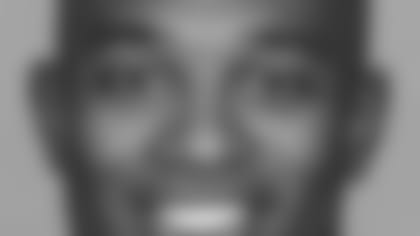 8. A healthy Tab Perry:
When he went down for the last 14 games of the year with a hip injury, special teams coach Darrin Simmons said it would have been like the offense losing running back Rudi Johnson. His role on special teams probably lessens because he'll be playing more wide receiver, but he'll certainly be returning kickoffs and he was a weapon doing it as a rookie in 2005 because his size and speed is so unique to the position.
Plus, he should give the offense a huge lift on third down. He had taken on the role as a tight end in passing situations and his loss was a big reason Cincinnati's conversion rate fell from 42.9 to 35.8. He provides so much versatility because he can also line up in the backfield, as well as tight end and receiver. 9. The commitment to Ahmad Brooks:
If he can give this defense close to what Odell Thurman did at middle linebacker in 2005, it's a major first-round upgrade. Defensive coordinator Chuck Bresnahan wants Brooks and his defense to play the same way this year: fast, with abandon, and not be so worried about making mistakes. Taking the wraps off the 260-pound Brooks gives the defense a rare brew of speed and size at an impact position. The team's commitment to this defense in the draft since 2004 is staggering. With 13 first-day picks, the Bengals have drafted 10 defenders and it's time they got something in return. Brooks is the guy in the spotlight now.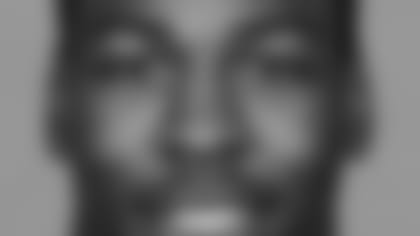 10. Kenny Irons:
Maybe the most amazing thing about the Bengals is that they've been able to cultivate such a high-powered offense even though it hasn't had a 40-yard run from scrimmage in 37 games. It's not that Rudi Johnson can't because he has, but it's not his style. Yet if Irons can translate what he did in shorts this spring to pads, his speed in the hole is going to open up things with his ability to give the Bengals a nice change-of-pace back that they had two years ago.
The problem is that Irons doesn't have Chris Perry's hands (they were a big reason Palmer had such a high completion percentage in '05), but just his speedy presence should give the wideouts a little more breathing room on the outside. And Irons should make Johnson better. Johnson had his best year when Perry was at his healthiest. Hitting a changeup is a lot harder after seeing some 95-degree heat.