Seeking the blue-collar mentality of the 2005 AFC North champs, the Bengals have punched the clock this week in preparation for Jeff Fisher's Tennessee team that has lived, died, and been born again in the running game.
While the offensive line looks to regain the downhill rush that is the key to the downfield passing game, wide receiver Chad Johnson checked in this week with one of his '05 practice weeks. Head coach Marvin Lewis couldn't help notice the vestiges of the Old Chad and believes it helps his team.
"I don't think it has affected him on Sundays. We all know the spirited, bouncy Chad. I miss that guy during the week," Lewis said after Friday's practice. "I get that guy on Sunday, but I miss him on Wednesday and Thursday on the practice field. He shows up Fridays. But this week was the first week he was back every day."
With wide receivers T.J. Houshmandzadeh (back) and Glenn Holt (concussion) on the shelf until Friday, the Bengals needed Johnson and he put aside the nagging injuries that have kept him off the practice field this season for the most time in his career: neck, knee, ankle, infection.
"We needed him. He knew we needed him and this is the first time in a while he's been able to work three days in a row and he went out and did it," Lewis said.
Lewis thinks Johnson is coming out of the shell that he has entered since last month's withering criticism revolving around his on-field antics, selfishness, and bogus trade report. "He's taken it to heart because it hit home," Lewis said. "When things affect his immediate family, his grandmother, the people close to him, then that really affects him. This one hit home, I think, because it affected his immediate family. He's frustrated by the perception of him."
Lewis also thinks the old, emotional, bouncy Chad used to help his team get through the practice week. With Johnson just six catches away from becoming the Bengals all-time leading receiver, Lewis is impressed he's done it in what will probably be just 103 games and that Sunday will also probably mark his sixth straight 1,000-yard season.
"It's a great accomplishment; he's done it very quickly," Lewis said. "The fact that not only has he done it, but the fact he's going to get more than 1,000 yards six years in a row is even more amazing to me for a receiver. We all know how hard he practices. He's very seldom missed time. He's rarely missed a game (he's played in 97 straight), and up until this year with bumps and bruises he rarely missed a practice."
Johnson hasn't had a catch of 25 yards in the last four games and one of the reasons is the running game is averaging less than 2.5 yards in the last three games. Earlier in the week, Pro Bowl right tackle Willie Anderson said the running game was missing the take-no-prisoners style of '05. The guys on the left side, left tackle Levi Jones and left guard Andrew Whitworth, agree.
"There's definitely a change in behavior, a change in attitude," Jones said. "I don't know what it is, but that '05 mentality is not here. You can get that back, it's just how many people do you have that keep the faith that we can pull out of it."
Whitworth wasn't here in '05, but he understands what Anderson is talking about because the Bengals had it ever so briefly a month ago in a 170-yard rushing day against the Jets.
"It's about playing with a momentum and a rhythm and that's what I was talking about the other day," said Whitworth of Sunday's loss to the Cards. "It's a mindset and it's something we're going to need against this team. We've got to match them being physical."
The Titans arrive with their typical physical stats with Fisher as head coach. They are ranked fourth in the NFL in rushing defense, yet the Bengals beat a similarly put together team in '05 in Tennessee.
But Jones points out that the Bengals have a drastically different offensive line with Anderson out, center Rich Braham retired, and left guard Eric Steinbach playing for Cleveland.
"We beat them, but I don't know if we out-physicaled them," Jones said. "We've got three people who aren't playing that were in the game and they were pretty important."
SLANTS AND SCREENS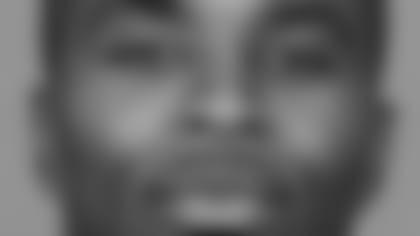 Rookie Leon Hall figures to make his third straight start Sunday and it's no surprise to cornerback Deltha O'Neal even though he has been having a fairly solid year. At least a better year than last.
"Their future is Leon and J. Joe," said O'Neal, who leads the team with 13 passes defensed. "I figured they were waiting on me to make some kind of mistake so they could use that against me."
Since he hasn't started since the Buffalo game, O'Neal thinks it was the play on which Bills running back Marshawn Lynch broke a 56-yard touchdown run through his side on linebacker Rashad Jeanty's missed tackle.
"After that, that's when they started playing him," said O'Neal before Friday's practice. "My knee gave out on me. I got trampled by Rashad. Sometimes, that's how it goes." Holt, who suffered a concussion last Sunday, must have passed all his tests in order to practice Friday. He said he didn't come close Monday.
"It was all about memorizing numbers and I'm not that good with numbers anyway," Holt said. "They gave me a bunch of numbers and I'm thinking, 'No way.' " Johnson should have a good shot a breaking the record. In four games against the Titans he's averaging 5.5 catches. There could also be more movement Sunday on the passing ladder. Houshmandzadeh needs eight catches for 387 in his career, one more than Darnay Scott at No. 5 on the list.