In the world according to Zac Taylor, the Bengals' new head coach is looking at the biggest week of his administration.
On Tuesday he gets on the field for the first time with his club at a three-day voluntary veterans minicamp at Paul Brown Stadium. That may make Thursday the longest day in the history of Bengaldom, opening in the morning with the last day of camp to be followed by his first draft selection with the 11th pick estimated to be on the clock at about 9:15 p.m.
Busy. But Taylor had time for a pre-draft news conference Friday that didn't shed much light on the draft (they're never supposed to) yet offered what he wants to get out of that first camp, where they'll run the new offense and defense for the first time full go.
The camp won't exactly be stocked with the first depth chart since they're feeling the tail end of last season's injured reserve tsunami. While guys like wide receiver A.J. Green (toe), tight end Tyler Eifert (ankle), right guard Alex Redmond (shoulder), pass rusher Carl Lawson (ACL) and defensive tackle Ryan Glasgow (ACL) figure to make their on-field debuts at some point later in the spring, they're still finishing rehab in the wake of surgery.
But Taylor has quarterback Andy Dalton, his broken throwing thumb healed, and that's a huge help. The NFL allows new head coaches to have a camp before Phase II of the off-season program, which basically consists of walk-throughs before practices begin in late May, otherwise known as Phase III.
"It's an opportunity to go against the defense, and the defense to go against the offense and get that tape out there," Taylor said. "For the three weeks that we have Phase II, when we aren't allowed to go against a defense, we can then use that tape to really coach on the field the good things we did and any errors we made.
"It's nice from that standpoint that we get this three extra days to practice against a defense and go full-speed and be able to use the three weeks following it to make those corrections. The guys will have a better understanding of what we're taking about, because they've done it in a competitive environment. That's as opposed to sometimes when you're on the field in eleven on zero (Phase II) and you're talking through it and get them to understand blocking schemes, but they wouldn't have seen it because no one is lined up across from them. It's a benefit."
It's also not going to be high-tech stuff out there. Taylor, the offensive playcaller, says they'll have three installations of the offense (about half of the playbook) when they hit the field, but they won't use all of it.
"If you overload them you won't see the player at his fastest, at his best and thinking sharply," Taylor said. "You have to minimize it to an extent so these guys can get out there and get some confidence, and start to understand what these schemes look like and our systems look like on offense and defense. We can then better evaluate the player early on, and then when we get going, put more on them and start growing from there. It will certainly not be the full offense, defense and special teams as we start this minicamp."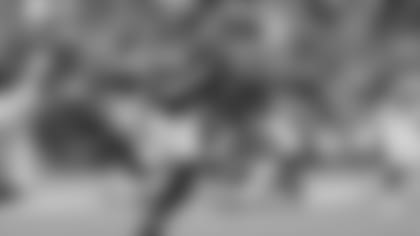 Taylor may not have revealed his first draft pick, but he did unveil a bit of his travel philosophy as a veteran of coaching in Los Angeles the past two seasons and coaching in London three times. That helps since the Bengals have two west coast trips (Seattle and Oakland) as well as a London game on Oct. 27 against the Rams. For the previous 16 seasons under Marvin Lewis the Bengals traveled to the Coast two days before games, but Taylor said he has yet to decide if he'll go Friday or Saturday.
"Anytime you travel there are challenges that come with it. This will be no easy task, but the facts are that it is not as much of a toll on your body to go from east to west," Taylor said when comparing it to traveling the other way. "The time change doesn't get you as much. Instead of getting there and physically it feels like an early game, it's like a 1 p.m. game that's at 4 p.m., or an afternoon game whatever way you cut it. It's not as taxing on the players' bodies from the time they wake up and go to bed if you would be going the other direction."
Like Lewis, it sounds like Taylor plans to take the Bengals to London on Thursday instead of being there for the entire week and while he's been there himself he also knows Bengals director of operations Jeff Brickner was there three years ago when the Bengals tied Washington.
He's also OK with his first schedule, although he's surprised there's no Thursday night game. He'll accentuate the positive on both. Even an opener in Seattle.
"We knew how many games we were going to play on the road and against who. It doesn't matter to me how it was all going to play out," Taylor said. "We had a sense the first game was going to be on the road, so it's at Seattle. We have two west coast trips this year, so from a travel schedule standpoint it's probably nice that one is early in the season, before the grind of the season gets going.
"You can look at it from many standpoints," he said of no Thursday game. "If you have it early in the season and you're healthy, you can probably play well and kind of get a little breather there on the weekend. It's difficult if you draw that Thursday game in November or December and you're beat up and have key players hurt — that can be a big disadvantage."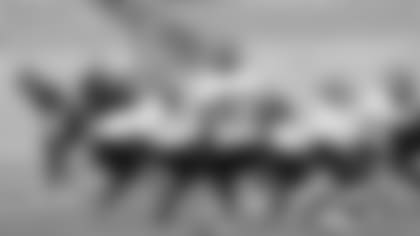 Taylor says he's open to practices with other NFL team, but doubts it happens this training camp with the Bengals in Kansas City to open the preseason Aug. 10 and then going to Washington for a game five days later.
He wasn't totally mum on the draft as he talked about his experiences scouting quarterbacks during his previous six NFL seasons. But this is his first with the weight of a head coach. There's a kitchen cabinet of Taylor, Bengals president Mike Brown and director of player personnel Duke Tobin with Tobin manning the phones in the back and Brown chairing the process up front in close proximity to Taylor and coordinators Darrin Simmons, Brian Callahan and Lou Anarumo. What probably differentiates the Bengals draft room from most in the league is that the position coaches also attend and Taylor seems to like it.
"Typically as a quarterbacks coach, you just sit in on the quarterback meetings and hear about the quarterbacks that you already know about. I think we all enjoy sitting there and hearing about all three sides of the ball. It's been a great process for all of us," Taylor said. "I've done it a lot of different ways, to be honest. A lot of different ways. I don't think there's one tried and true way that's the best. Certainly it will be nice that we will all be in there and see it all as a group.
"I certainly think the communication here is second to none and that the coaches get to go to as many pro days as they desire, or research these guys that they're thinking about drafting. We sit in there and everyone gives their opinion … you're getting all of the information and everyone's opinion is respected and taken into account."
Yes, the Bengals are looking at quarterbacks. Taylor, the former Nebraska quarterback who signed as a free agent after not hearing his name called in 2007, had to smile when asked if that experience helped him scout this year's crop.
"You have your canned answers when you're at the combine and the things you've been programmed to say," he said. "Trust me, I knew a couple of the tricks that I was taught, so I tried to weasel my way around those and made sure I could get past those answers from these guys. I know a little bit about how they're programmed as they go through this process."