With head coach Zac Taylor's first practice involving all 91 players (tight end Moritz Bohringer has an exemption) set for Monday at noon, a roster re-set is heavily needed.
While the buzz surrounds potential deployment of the offensive line (will the real position of first-round pick Jonah Williams please stand up?), another local note is how the Bengals scoured for leadership in the draft to help Taylor set up the locker room culture in his first season. Many of the rookies served as either captains, won leadership honors or led their respective college huddles.
But this roster might as well be a blank. Players buried by the last coaching staff may get a lease on life with a new one. And vice versa. Plus, the week of last season's opener in Indy the old staff kept two quarterbacks, four running backs, four tight ends, seven wide receivers, nine offensive linemen, nine defensive lineman, six linebackers and nine defensive backs.
So you can't say this year, "Traditionally, they keep four backs," or whatever the position because Taylor and his staff don't have a track record. So to quote the late great Cincinnatian Doris Day, "Que Sera Sera."
(Years of NFL experience in parenthesis.)
Andy Dalton (9), Jeff Driskel (4), Ryan Finley (R-D'4), Jake Dolegala (R-CFA)
Finley, the only quarterback the Bengals have ever moved up in the draft to take, looms as formidable competition for Driskel at No. 2 with high grades for football intelligence while also pursuing a master's. Dolegala, a two-time captain, seems like the perfect developmental guy. Dalton is ten TD passes away from breaking Ken Anderson's franchise record of 197.
Giovani Bernard (7), Joe Mixon (3), Quinton Flowers (1), Trayveon Williams (R-D'6), Rodney Anderson (R-D'6), Darrin Hall (R'Waivers), Jordan Ellis (R-CFA).
Don't look for much of Mixon this spring, if at all. They plan to keep the AFC rushing champ healthy with some off-season maintenance. Especially since it sounds like Taylor is making the running game the centerpiece of the Bengals' offensive revival. Anderson (ACL) hopes to be back in August in time for training camp. He's one of those rookie leaders, regarded as Oklahoma's captain despite being injured all year. Williams won the Offensive Leadership Award, Offensive MVP Award and Top Conditioned Athlete Award at Texas A&M's annual banquet. Ellis is not only a captain, but his teammates at Virginia voted two years running to allow him to pick his jersey number first.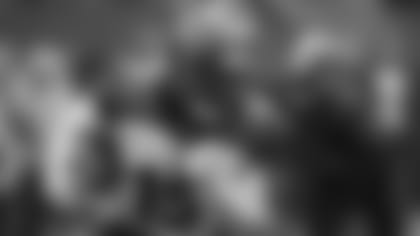 A.J. Green (9), Tyler Boyd (4), Cody Core (4), Alex Erickson (4), Josh Malone (3), John Ross (3), Auden Tate (2), Hunter Sharp (1), Kermit Whitfield (1), Stanley Morgan (R-CFA), Damion Willis (R-CFA), Ventell Bryant (R-CFA).
Hope Green (toe) enjoys watching because it's doubtful they'll unwrap him before training camp. What they will unveil is Ross' speed fraught with possibilities in a Ramsish scheme. Malone has raised an eyebrow or two early. They didn't draft one so can the undrafteds push Malone, Core and Tate? Morgan, a captain, is Nebraska's all-time leading receiver. Bryant earned Temple's No. 1 jersey before his last season for a school that gives single-digits to its nine toughest players. The big-play Willis had 17 catches of at least 30 yards for Troy.
Tyler Eifert (7), C.J. Uzomah (5), Mason Schreck (3), Cethan Carter (3), Jordan Franks (2), Moritz Bohringer (1), Andrew Vollert (1), Drew Sample (R'2).
Eifert (ankle) figures not to do anything until camp. So Sample is going to get plenty of work as he projects to teaming with Eifert and Uzomah Opening Day back home in Seattle. He won the Iron Husky Award at Washington this past season a year after taking the Don James Perseverance Award. He's out to prove he wasn't a reach at No. 42 and the scouts remind you of Iowa tight end George Kittle and Sample's former college teammate and fellow tight end Will Dissly. Kittle, like Sample and bannered as a blocker, went in the fifth round a few years ago coming off a 22-catch season. He was All-Pro in 'Frisco last year. Sample, who caught 25 balls in '18, started ahead of Dissly in '17 before the Seahawks took Dissly in the fourth round last year.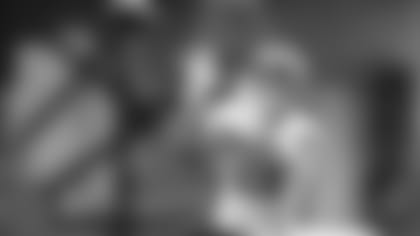 LG Clint Boling (9), LT Cordy Glenn (8), RG John Miller (5), RT Bobby Hart (5), G-C Trey Hopkins (4), G Christian Westerman (4), G Alex Redmond (3), C Billy Price (2), G Rod Taylor (2), C Brad Lundblade (1), T Kent Perkins (1), LT Jonah Williams (R-D'1), G Michael Jordan (R-D'4), G-T O'Shea Dugas (R-CFA), G-T Keaton Sutherland (R-CFA)
Boling and Redmond, the incumbent starters at left and right guard, respectively, didn't work in last month's voluntary veterans minicamp and it's believed they may not be ready until training camp. That may give them the green light to move Glenn from left tackle to left guard, which would allow them to put Williams at left tackle. That would mean with Miller, a free-agent acquisition in the offseason, expected to go at right guard, only Price at center and Hart at right tackle return to last season's spots.
But Taylor has indicated no matter how they line up Monday, there'll be other combos used throughout the spring and summer. Still, it all looks to start with Williams, the 11th pick in the draft who as Alabama's left tackle swept the post-season hardware: a unanimous first team All-American (Walter Camp, the FWAA, Associated Press, The Sporting News and the AFCA), first team All-America at The Athletic and Sports Illustrated and the SEC Jacobs Blocking Trophy, presented to the conference's top offensive lineman by a vote of the coaches.
Then you've got other rookies like Jordan, one of only six Buckeyes to start an Ohio State opener as a true freshman, as well as Dugas, a captain at Louisiana Tech. Sutherland, who played under Bengals offensive line coach Jim Turner at Texas A&M, took home the Aggies' Most Improved Offensive Lineman Award and the Senior Academic Award.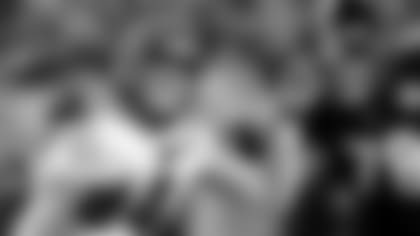 DT Geno Atkins (10), DE Carlos Dunlap (10), DE Kerry Wynn (6), NT Andrew Billings (4), DT Christian Ringo (4), DT Ryan Glasgow (3), DE Carl Lawson (3), NT Josh Tupou (3), DE Jordan Willis (3), DE Sam Hubbard (2), DT Niles Scott (2), DT Andrew Brown (1), NT Renell Wren (R-D'4)
Lawson and Glasgow probably won't appear until the first day of training camp as their ACLs finish rehab. Hubbard is trending to be the starting right end after such a good rookie season. Keep an eye on Wynn, a free-agent pickup that is a versatile backup up and down the line, particularly on third down. The monstrous Wren, the 6-5, 318-pounder who was a captain at Arizona State for Herm Edwards, is in the hunt with Ringo and Tupou and others to push Billings as the starting nose tackle.
MLB Preston Brown (6), OLB Nick Vigil (4), OLB Jordan Evans (3), MLB Hardy Nickerson (3), OLB Malik Jefferson (2), O-MLB Chris Worley (1), M-OLB Germaine Pratt (R-D'3), O-MLB Deshaun Davis (R-D'6), M-OLB Curtis Akins (R-CFA), OLB Noah Dawkins (R-CFA), OLB Sterling Sheffield (R-CFA)
Pratt, who called the signals for North Carolina State, could start things off in Vontaze Burfict's old spot at WILL, next to Brown in the middle and Vigil at SAM. Davis, a captain and signal-caller at Auburn, already looks comfortable running the huddle, as does Pratt. Just like at receiver, can the undrafteds push Jefferson, Evans and Nickerson? Akins, who had 14 tackles in the AAC title game, has more than 800 tackles combined in high school and college, not to mention a degree in Interdisciplinary studies from Memphis. Sheffield was the straw that stirred the drink in Orono on a defense that led Maine to its first national semifinals with 9.5 sacks and 18 tackles for loss. Despite hurting his hamstring, Dawkins ran 4.41 in the 40-yard dash at The Citadel's pro day, a time that reports say would have tied him at the NFL scouting combine with Mississippi State's Montez Sweat, an eventual first-rounder, among linebackers/edge rushers.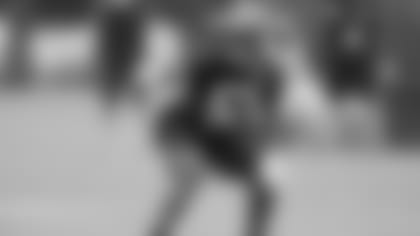 Dre Kirkpatrick (8), Darqueze Dennard (6), B.W. Webb (6), William Jackson III (4), KeiVarae Russell (4), Tony McRae (3), CB Davontae Harris (2), CB Darius Phillips (2), CB Jordan Brown (R-D'7), CB Anthony Chesley (R-CFA)
Don't count on Dennard and Phillips in the spring, but they should be OK for training camp. Webb, who started for defensive coordinator Lou Anarumo in the Giants secondary last season, should see plenty of time in the slot in May and June. Harris ought to get a good look. Last year's fifth-round pick hurt his knee in the preseason, didn't play until December and saw all 15 of his snaps on special teams. The 6-1 Brown who has 4.4 speed may be a last-round gem. Athletic enough to go to South Dakota State as a wide receiver (he was Finley's backcourt mate on an Arizona high school championship basketball team), Brown grew into his league's best cover corner while being named a team captain.
Shawn Williams (7), Clayton Fejedelem (4), Brandon Wilson (3), Jessie Bates III (2), Demetrious Cox (2), Trayvon Henderson (2), Tyree Kinnel (R-CFA)
The last time we saw Henderson last year, the rookie was capping off an ultra-impressive preseason in the finale when he tore his ACL making an interception. He won't be back until training camp. Henderson, Cox and Kinnel, a captain at Michigan and a Dayton product, have to grind to unseat the incumbent four of Williams, Bates, Fejedelem and Wilson.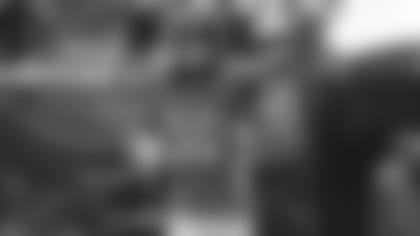 Randy Bullock (8), Tristan Vizcaino (R'FA)
Bullock, who signed a two-year extension early last season, has six field-goal misses in the last two years and three were blocked. In Vizcaino's lone season kicking full-time at Washington in 2017 he was 12 of 19 on field-goal tries and didn't sign with an NFL club last year.
Huber heads into the spring as the Bengals all-time leader in career punts, punting yards, and punts inside the 20, as well as gross and net yards. He needs 32 punts to become 48th player in history with 800 career punts.
Harris is tied with defensive lineman Robert Geathers on the Bengals games list with 152, one more than Chad Johnson and three away from passing Bob Johnson, the first draft pick in Bengals history.