Deshaun Davis never took a snap inside Paul Brown Stadium until he showed up at last weekend's rookie minicamp, but the fates sent him here a long time ago when they lined him up with two of the greatest Bengals of all.
Davis, one of those sixth-round picks the Bengals converted from a punch line of a few months ago to a strong bottom line at the end of this draft, went to the same Mobile, Ala., high school as Vigor's Willie Anderson, the franchise's all-time right tackle. Anderson is a big fan of Davis and Davis has always appreciated the accessibility to the big man and his efforts to give big back to the program and the community.
"I saw the Pro Bowls in the team room," says Davis of Anderson's four trips as the best right tackle in the game.
Davis not only followed Anderson to Vigor and PBS, but went to Auburn, too, where he patrolled middle linebacker with an intelligent ferocity. And while playing the same position at the same school, he became close enough to former Bengals linebacker Takeo Spikes to call him "a big brother."
"When Coach Duffner saw me we started talking about Takeo," said Davis of Mark Duffner, the Bengals' once and future senior defensive assistant. "He was telling me the first time he met Takeo, he couldn't believe how big his feet were and so we were laughing about that."
But Duffner, who still regularly talks to Spikes even though it's been 21 springs since he stood on the table as the Bengals linebackers coach when they took him with the 13th pick, is deadly serious about how good Spikes was. And North Carolina's Brian Simmons, the other backer they took four picks later.
Without a doubt, Duffner says. The 6-2, 242-pound Spikes and the 6-3, 240-pound Simmons would have gone in the top five this year in a draft that saw LSU linebacker Devin White, all 6-0, 235 pounds of him, go No. 5.
"They were better," Duffner insists. "Bigger. And they could run. Do anything you wanted on any down."
Spikes played his first five of 15 NFL seasons and 219 games under Duffner at PBS as either his position coach or defensive coordinator before moving on in a career he had nearly 1,500 tackles to go with 29 sacks and 19 interceptions. Now an ACC analyst and an author, Spikes knows his linebackers. Especially Davis.
"What you expect out of Deshaun Davis is not only will he be accountable for himself, but he will hold everybody else accountable. And consistency," Spikes says.
Bengals linebackers coach Tem Lukabu heard about that kind of stuff from his scouts and saw it on film, too. Then he saw it in person last weekend.
"That guy is fun to be around," Lukabu said after working with him for two practices. "The No. 1 thing is that he commands the huddle. That guy's a MIKE (middle linebacker). He wants to call the plays. He wants to be the signal caller. You don't always see that. Great instincts. Very good recall. He asks all the right questions."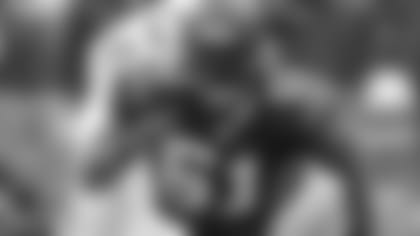 Bengaldom went into the draft petrified about its linebacking corps in the Post-Tez era behind middle linebacker Preston Brown and SAM linebacker Nick Vigil. But the Bengals believe they've upgraded with Davis' toughness and instincts and third-rounder Germaine Pratt's size and speed with a Simmons-esque 6-3, 240 pounds and 4.57 40-yard dash.
Lukabu says Pratt is right on schedule for a third-rounder expected to contribute heavily, if not start. When he lined up Pratt last weekend, he saw why he recommended him so highly.
"Smart. Downhill and he's got that burst of speed," Lukabu said.
The gurus got all wrapped up in Davis' lack of size (5-11, 234 pounds) and speed, believing that makes him limited. But Lukabu and Duffner both think the instincts he showed on film are at the head of this year's class and you can't underestimate his production with 266 tackles in the SEC over the course of three rugged seasons.
And Spikes says he always knows what to do out there. That, he says, has plenty of value.
"The beautiful thing about him is he's advanced from the mental side of it. Mentally he's there," Spikes says. "I'm happy the Bengals gave him an opportunity to fill a spot and I do believe he can fill a spot."
But forget all the tackles. What drew Spikes to Davis was his approach to the big game.
"He's a big picture guy. A really big-picture guy," Spikes says. "Most guys are into the fame and all that goes with playing. But he wanted to know if he did certain things to get this, how he could leverage it to be in a better position when the game is over. That really attracted me to him."
Spikes also thinks Davis hit the lottery when he ended up starting his career with Duffner on the staff. After playing for everyone from Hall-of-Famers Dick LeBeau to Mike Singletary, Spikes comes back to that first guy.
"One of the best teachers I ever had," Spikes says.  "Put it this way. I don't think I would have been able to grasp everything I got from other guys if it wasn't for Mark Duffner laying down the foundation for me."
Davis may have just got his Bengals uniform. But he seemed destined to wear it.