To submit a question for the next Hobson's Choice, click here. To learn more about "This Day in Bengals History" by Geoff Hobson, go to Bengals.com/Book or visit the Bengals Pro Shop.
As a life long Bengals fan, I am excited to see new life and energy being breathed into a team that seemed to have had the fire put out of them. I understand there have been some major injuries, but even last season when they started off better than expected, it felt like we were just waiting for the other shoe to drop (and boy did it!)
My question is with all the talk that Andy Dalton is still our guy and rumors that we are interested in Dwayne Haskins, what is the likelihood that we draft a QB like Will Grier in the second round? He was a pretty efficient and consistent player, and has more years as a starter than Dwayne Haskins and Kyler Murray. He also has swagger and attitude, which I feel is something we are going to need playing Baker Mayfield twice a year. Keep up the good work and as always WHO-DEY Taylor Smith, Columbus, OH
TAYLOR: Thank you for the nice note. My sense is the longer the draft goes, the higher probability they take a quarterback. I could see them taking one at No. 11, but I'm not sure the top guys (Murray, Haskins and maybe Drew Lock?) have that drop-dead whiff of a No. 11 while guys at other positions (pass rusher, offensive and defensive tackle) do. But if a guy's value matches the pick, I could see them picking a quarterback at any point. It would just seem to be more likely after the first. But, really, if they like those top QBs, they'd be killing themselves by advertising it. So yeah, No. 11, they could.
I don't think the other shoe dropped. I think it twisted an ankle and missed four to six weeks. And I'm waiting for the other shoe to drop on Mayfield. He's got swagger, yes. Will it bring a locker room together or tear it in two? After watching how he treated Hue Jackson, I wonder. But, yeah, Mayfield is a force to be reckoned with, no question. Sweet passer.
Dear Hobson, With a full healthy WR core, would it be odd for ZT to give Erickson some more snaps in the slot this year?? I think with his explosiveness, and the combo of Tyler Boyd and AJ Green healthy we could be deadly. I truly think that we undervalue him by just giving him his special team role. He could 100% make us a better WR core. When he had to step in last year during injuries, I felt like he kept the offense going when the season was out of reach. He's the hustle guy that we need to give us a boost late in games and especially when we need it most late in the season! Thanks for all you do! WHO DEY! Ryan Townsend, Vandalia, OH
RYAN: Thanks very much for weighing in. I, too, love wide receiver Alex Erickson, but I don't think he's undervalued at all. The guy has great hands tailor-made for the slot, he can play all three spots and he can win games returning punts and kicks. My thing is, why change his role? Tyler Boyd is clearly their best slot guy but Erickson seems to be at his best as a spot guy in the pass game and a very productive returner. Nothing wrong with that. He played 36.5 percent of the snaps last season and he'll probably play a little less with A.J. Green healthy while adding a veteran presence to special teams. And that's a very valuable spot already. You know what you're going to get in that role and that's quality. But I'm with you. Great guy to have.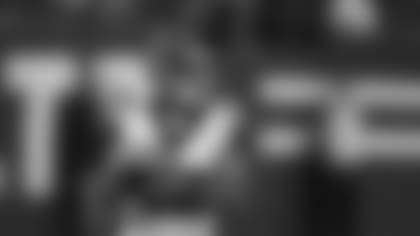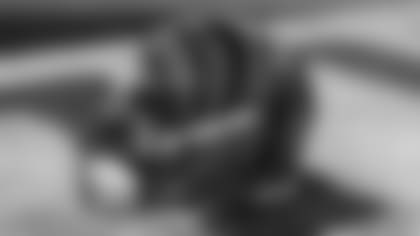 Hi Geoff, Alex here, writing to you from Richmond, VA. Been reading your pieces for write a long time. All of my adult life to be honest and I would like to take a moment to commend you for the excellent work you do with the Bengals. Your connection to history and geography always impresses me. My question today in this perhaps boring time of the year is focused on uniforms and its relation to the recent coaching changes. I'm not here begging for a new uni change this season, but if one does happen, when do you think it might happen and do you think the Bengals will get it right? By right I mean keeping the stripes on the helmets but updating the jerseys, pants and socks. If you take the stripes off the helmets, are we really the Cincinnati Bengals who play in the jungle? The coolest helmet design in the NFL in my opinion. Alex, Richmond, VA
ALEX: Thanks for reaching out with the compliment. It certainly means a lot. I think new unis are on the radar and they're looking at it, but it is a multi-year process. Just going back to the last coaching change, they went to new uniforms in Marvin Lewis' second season so that might mean it's not imminent but I also think it's a point of discussion. Couldn't agree with you more on the helmet and I would say that's an organization-wide sentiment.
It was 38 years ago last week when the Bengals unveiled that striped helmet and founder Paul Brown observed, "When the Rams came out with their helmets and those horns on them, everybody rolled off their chairs, laughing. But now they've probably got the most distinctive helmets in the league and the other teams would like to have the same thing … Now when people see us on TV, they know it's our team."
Brown's words ring as true today as they did then. And it puts another wrinkle into the London game against the Rams given it is only the 14th time the NFL's two most recognizable helmets have butted against each other.
Greetings my Friend, I hope that all is well with you and your family.
My question is framed in a novice-like prediction. I believe (note: Believing presupposes a doubt lol) that our Cincinnati Bengals brain trust has planned to travel two distinctly different routes that depends heavily on how the 1 thru 10 picks play out on April 25th. Due to the super-high quality of defensive talent available for the top of the scale, and the always present desire for taking QBs early in every draft, I believe that TWO decisions have been made. If the run on defenders pushes down QB then the trigger is pulled on QB. If the panic for QB pushes down DL/LB then that choice is made. I need to State that I have always been a big supporter of Andy Dalton, and that hasn't changed. If Dewayne Haskins is available at 11 (or even at 8-10), I think that he is an excellent choice for a reason outside of his excellent talent. DH has shown that he is a team first player who has no problem being patient as a backup until his time arrives. His presence would elevate the QB room.
Please give me your insight on my concepts/question. Peace. Victor Pate, Dayton, OH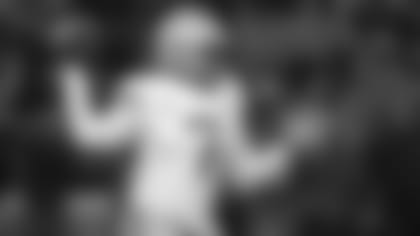 VICTOR: Good to hear from you again and I'm also hoping you and yours are well. For someone who has followed the Bengals for as long as you have, I wouldn't call it novice. And you're exactly right. You show your experience. What the Bengals do at No. 11 is going to be decided by the teams in front of them. This thing isn't as clear other drafts because there are no drop-dead elite QBs, wide receivers or running backs on the board this year, so they could be choosing from about five or six potentials.
It's all based on the grades. Will Haskins even be there? And if he is, do they grade him better than someone at another position or trade back to somebody that wants him? We pretty much know they're not trading up.
Haskins is no doubt an interesting prospect. But given he had just one full season and he would come in behind Andy Dalton in what would seem to be a Chiefs' model of Alex Smith-Patrick Mahomes, Bengals history would say no. Akili Smith burned them on one-year wonders at QB and I'm not sure you could say Haskins' development is near where Mahomes was on draft day. But, like I say, they're not taking anything off the table, so if Haskins is there, maybe. But I'd say that's slim that he'll be there.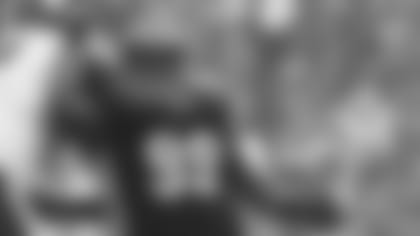 Hi Geoff, love what you do for the fans with answering their questions and also for some fantastic reading material, I am a big fan. Now with the draft approaching want to know what way they may be leaning. I am hoping for a defensive pick, mainly linebacker. Do you think White or Bush will be available when we pick? I believe the offense has a ton of talent and no need for a high pick, especially at QB. I think the next 2 years will produce much better QB's that can be the heir to Dalton. Hearing rumors of Haskins stock falling scares me to think we will take him if available. He just reminds me too much of another 1 year college starter in Akili Smith. Do you feel if he is available that they will draft him? Thanks again. Joe Pollack, Mayfield, PA
JOE: I thank you much for the very kind words. I channeled you in the previous answer when it came to Akili and you ask a good question. The consensus is that Michigan linebacker Devin Bush and not LSU's Devin White is going to be there at No. 11. Before they draft Bush, they'll have to come to grips with his safety-like size. Same deal with Haskins. If he's there, they would have to come to grips with the fact he did it just once. I hear you about defense and pending how the first ten picks go, there could be some interesting pass rushers. But I wouldn't eliminate offensive line, either, if they thought they could get a tackle that's going to start for a long time, or a productive D-tackle.
Geoff, Hello again. Hope all is well. With the draft two weeks away. I hope this team reinforces the trenches. LB play was suspect last year, but the inconsistent play at DT didn't exactly help. What do you think? Maan Aboulhosn, Titusville, FL
MAAN: Always good to hear from you. I'm not sure the defensive tackle spot has the same value as other positions that might be available at No. 11, but let's see, maybe. My sense is Andrew Billings, a 2016 fourth-rounder, is undergoing a sort of renaissance with the new staff and last year's fifth-rounder, Andrew Brown, flashed in training camp and on the practice squad before he got hurt. Plus, the very productive Ryan Glasgow is coming off an ACL, so the cupboard next to Geno Atkins isn't bare.
Given a lot of the pre-draft chatter and how the defense struggled last year I believe that the Bengals are going to emphasize defense in the draft. The injuries to both Ryan Glasgow and Adolphus Washington really hurt us because they provided solid depth and allowed Sam Hubbard to kick outside more often. Do you think that the Bengals are going to address the interior defensive line in the draft or bank on Glasgow and Washington returning to form? Jason Wheeler, Staffordsville, KY
JASON: Yes, at some point I see them taking a D-tackle, maybe even at No. 11. I mean, I'm a big Christian Wilkins guy. But if not there, I would think later in the draft they'd take a D-tackle. But, you're right, Glasgow and Washington (and Brown) are on the way back. Will that impact them at No. 11? It may, if there's another position with a similar grade available. But tough to say when you don't know the first ten picks or the Bengals' grades.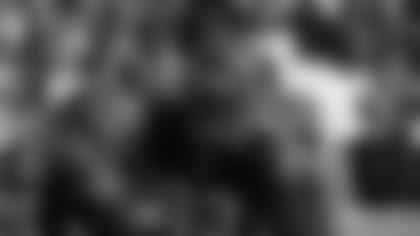 Hi Mr Hobson, long time follower of your work from across the pond. My question is simple:
Close your eyes and imagine the best case draft scenario for April 25th... what happens. Cheers, Paul, Manchester UK.
PAUL: Thanks for reading about Bengaldom from The Kingdom. We'll see you Oct. 27. Here you go:
Old friend Jay Gruden calls Mike Brown after the Lions pick at No. 8. If Haskins is there, Gruden wants to swap first-round picks with Washington going to No. 11 and the Bengals getting the 15th pick along with Washington's third-round pick at No. 76. At No. 15, maybe the Bengals can grab an offensive tackle or defensive tackle, and with picks Nos. 72 and 76 in the third round you're looking at slots where they've drafted solid guys like Michael Johnson (No. 70 in '09), Mohamed Sanu (No. 83 in '12), Shawn Williams (No. 84 in '13), Nick Vigil (No. 87 in '16), Jordan Willis (No. 73 in '17) and Sam Hubbard (No. 77 in '18).
So whatever you don't get in the first, grab it with that second third-rounder. Linebacker? Tight end? You know there'll be a good wide receiver there. And maybe that's where they get the QB. After all, Kenny Anderson was No. 67 in 1971.  
How will the Team focus on maintaining Discipline this offseason on and off the field? Patrick Foulke, Springfield, OH
PATRICK: See Walton, Mark.