To submit a question for the next Hobson's Choice, click here.
Hey, you posted my question last year about how I wanted Lafell cut and now that it is happened, it is one of the better moves the Bengals can make and trust me i am not of those fans that gets on a players case and rides it his whole career. A.J. went down with the hamstring and Lafell was the invisible man. Ross, if advertised, will be WR2 with Boyd WR3 and Malone and Core can not only be the depth, but interchange with each having the speed and ability to play outside. Erickson obviously will be the KR/PR guy with Adam gone. Throw Tate on the practice squad. Lafell might have been a locker room leader, but he and his agent saw the writing on the wall i saw last year.
The Bengals have young talent far better to fit the offense Andy runs. I knew it was never the Bengals style to cut a guy with only 1 year in a 3 year deal, especially after they poured gasoline on the 8 Million dollar fire in 2010 with Antonio Bryant, but the Bengals are doing good things this year. Cordy Glenn is a massive upgrade if healthy and Preston Brown has been under the radar his whole career as a playmaker at LB. Even Dennard has turned it around after getting roasted the first quarter of 2017.
The Tylers at TE are hopefully going to be great. It comes down to the OL and for some teams, it makes or breaks the season no matter how good a QB is and the Bengals have a massive amount of OL players in camp. My question is to complete the offensive puzzle, your thoughts on the opening day OL. My thoughts are Glenn, Boling, Price and Hopkins are set leaving RT. Is Bobby Hart receiving any consideration or is it between Fisher and Ced and Hart will be a OT/OG sub ? Thanks. Mike M.
MIKE: I'll give you the same answer I probably gave you then. That's great if you know one of those young guys on the outside can at least give you what LaFell did. I mean, if you can't get 57 catches, 730 yards and four-to-five TDs on top of what A.J. Green on one side and Tyler Boyd in the slot give you, it is not going to be easy to score. LaFell didn't exactly disappear when Green got hurt in '16. He went for 64 catches and 862 yards for 13.5 per pop compared to Marvin Jones' 2015 of 65-816-12.6. And Jones had Green for every game. So you can't diminish what LaFell did in '16.
What was uncharacteristic about the move isn't that they cut LaFell with a year left on his deal, but that they did it after paying him a $1 million bonus this March and $200,000 to work out this offseason. So that tells me LaFell wasn't exactly enamored with the unfolding role of being a backup for the kids if they didn't work out. Like I say, he was a nice security blanket since John Ross, Josh Malone and Cody Core have combined for 23 NFL catches. But I agree with you. The kids seem better suited for what offensive coordinator Bill Lazor is trying to do and, let's face it. It's time. They've invested in the picks, they need LaFell's snaps, let's go.
Bobby Hart is very much in the mix with Jake Fisher and Cedric Ogbuehi at right tackle. Both right guard and right tackle can be had by anyone that steps up in the coming weeks.
Mr. Hobson, I'd first like to thank you for keeping us Bengals fans not located near the Queen City in the loop! If you'll tolerate me, here are my thoughts for this season. The defense should be able to create more 3 and outs and turnovers giving our offense a few more opportunities per game. As long as the right side of the line is serviceable, we should be able to score enough points with our weapons. I have to admit, I've drunk the koolaid.......if healthy, even with our tough schedule, I can see anywhere between 9-12 wins. What's the one thing that will prevent this? Will, from Cincy, but resides in (Macomb) Michigan.
WILL: Another slow start by the offense would be severely ill-timed. With Andrew Luck looming on Opening Day, Joe Flacco coming to town four days later and Cam Newton and Matt Ryan waiting in their buildings the two weeks after that, it's going to be tough to start 3-1 averaging the 19 points per game of the last two seasons.
Mr Hobson, With all the talk about the offensive line ranging from solid newcomer left tackle Cordy Glenn (thanks for posting my trade idea again), to rookie center Billy Price's struggles with snaps, to who is going to start on the right side, all of Bengaldom is holding its collective breath. However, I think we are all forgetting about a major issue that has plagued this team for a few seasons now. That issue is scoring touchdowns in the red zone instead of field goals. Do you think this offense can push forward and score when it's game time? We will find out starting Thursday night in Chicago, but from what I saw from the mock game, I was not too impressed. We have too many weapons with potential game breaking talent to struggle again this year.
One final thought, do you think this offense will be more of a "foot on the gas pedal" type of offense instead of the conservative offense of years past? I know Marvin preaches taking care of the football and whoever wins the turnover battle wins the game. But to take the next step, I think this offense needs to take more chances and it will reap the rewards. Jon Nickerson, Kettering, OH
JON: If you can tell me tight end Tyler Eifert is going to play those 13 games he scored 13 TDs in 2015, I've got a pretty good idea how they'll do in the red zone. Anything involving this offense has to be predicated on the run game and the red zone is no different. I don't care if you've got Eifert, Rob Gronkowski and Antonio Gates down there. The last two years the yards per rush is 3.8 and that just doesn't cut it, especially in tight. They didn't run it great in '15, either, at 3.9, but they could punch it in. Jeremy Hill had 11 rushing TDs that year. Hill and Joe Mixon combined for four rushing TDs last season. How about some surge up front? We've seen a much better one in the early stages of this preseason.
I don't think you'd call Hue Jackson's offense of 2015 conservative. All indications are that Lazor is going to do some similar things Jackson did then to take advantage of quarterback Andy Dalton's strengths. Up tempo, zone reads, pass-run options, quick throws. If that is "foot on the gas pedal," yes,
Geoff, Love Hobson's choice. Thanks for making it happen. Few questions, I'm concerned about depth at the CB position. Love our first three. What is brewing behind them? Could this lead to a reunion with Pac Man? This might come across as cynical, but this new targeting/ crown of helmet rule is going to cost us a game or two. What exactly is the rule? A RB trying to protect himself could get a 15 yard penalty for dipping his head? It's ridiculous. Maan Aboulhosn, Titusville, FL
MAAN: The readers make it, so thank you. Nice read by you. One of the developing themes is how thin they are at corner behind the big three of Dre Kirkpatrick, Darqueze Dennard and William Jackson. Two of the guys who had leading shots to make the roster, Sojourn Shelton and Tony McRae, won't be here for probably the rest of the preseason. Shelton is staring at two months out with torn ligaments in his thumb and McRae is fighting a sprained ankle that may or may not get him back for the final pre-season game. The play of the healthy guys has been spotty as fifth-rounders Davontae Harris and Darius Phillips try to make the adjustment. Interesting that their first answer to the injuries was to sign a camp guy in well-traveled C.J. Goodwin and not Adam Jones. Maybe that's our answer. Let's see how the kids play in the games. You have to figure Adam is on someone's phone list if just in case.
Here's the problem. No one can exactly tell you the rule. It's not a rule. It's a Supreme Court decision that needs to be interpreted.
Hi , I work in a country town in Australia called orange and work next to a street called Dalton which when I first started working here I thought was awesome , so my question is how big is the bengals globally compared to other teams ? Anthony Bonham, Bathurst, New South Wales, Australia
ANTHONY: What's in a name? That's great stuff. I can't compare with the rest of the league, although I doubt the Bengals or any club could compete with the Cowboys, Patriots and Steelers overseas. But it sure seems like they get pretty good run world-wide and could compete with most clubs. It's a rarity The Choice doesn't have an e-mail from outside the United States, Germany checked in immediately when tight end Moritz Bohringer signed and there's a great U.K. contingent that made for a rollicking London night two years ago before the game at Wembley. My take on the Bengals' popularity outside the country stems from the game beginning to go international in the '80s. That's an era the Bengals had charismatic offenses that fans anywhere and everywhere found attractive and they stayed loyal down through the years.
Hello Hobs! I've been on Bengals.com since training camp started to keep up with all the articles you post, thanks to you and all the folks working with you to keep us updated. Ok, I wanted to ask if you think the Offense will feature a more run heavy attack or with the emergence of the young receivers elect to attack defenses thru the air? Also, I'm sensing this defense is going to be dominant, far better than the National media gives them credit for, how do you see this years defense shaping up? Thanks and I look forward to reading your articles all season! Chris Percell, Portsmouth, OH
CHRIS: Thank you for checking in and we'll keep posting. The emphasis is on the run game because it was a franchise-worst last season, but if Lazor could go half-and-half run-pass, he would. Looking for big things from the defense. Everyone is back from a unit that finished middle of the road last year with NFL leading tackler Preston Brown at middle linebacker the only addition. That consistency should help. So should new defensive coordinator Teryl Austin, a guy that gives you the sense he likes to be aggressive. That should help a defense that was vulnerable last season to drives at the end of halves and games.
Geoff, greetings from Atlanta. Two questions. First is about the practice squad. In addition to the rookies, what players are still eligible to be on this year's PS? Second topic, backup QB. I think backup QB is the weakest spot on the roster. Any chance the Bengals could use some of their multiple late round draft picks in a trade for Bridgewater? Thanks. Doug Nilsen, Marietta, GA
Doug: Four of the ten practice squad players can have two accrued NFL seasons, the rest one or none. An accrued season means a player spends six or more regular-season games on a club's active/inactive, reserved/injured or reserve/physically unable to perform lists. This season the Bengals will have 11 on the PS with an international player exemption.
When it comes to quarterbacks, never put anything past the Bengals. Back in 2007, No. 2 QB Doug Johnson threw two interceptions on the first two drives of the pre-season finale. Not 12 hours later they were on the phone and traded for Rams' No. 3 quarterback Ryan Fitzpatrick for what turned out to be a 2008 seventh-round draft pick and promoted him to No. 2. Let's see how they play.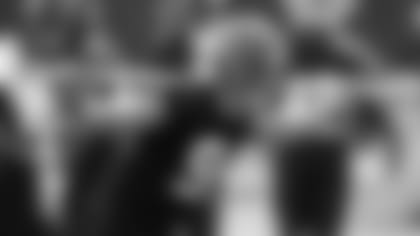 Hey Hobson, big fan of your articles. I was wondering if you could give us an update on how some of the rookies are doing during training camp. Guys like Chris Worley, Quinton Flowers, Sam Hubbard etc. I havent seen much written about those guys since rookie camp. Thanks. Brian P.
BRIAN: Thank you for reading. I'm always a little hesitant to make any pronouncements before the pre-season opener, but the two Ohio State defenders, Hubbard and Worley have looked pretty good. I'm not sure how much they're going to use Flowers in the return game, which I would think he has to do some to make the roster but he hasn't done much there so far. Running back Mark Walton looks quite smooth and defensive tackle Andrew Brown showed some pop before hurting what appeared to be his hamstring. We all know what seventh-round receiver Auden Tate has done, but Connecticut linebacker Junior Joseph has just as quietly been impressive with as a hard-nosed-inside-backerish-plugger.
Hi Geoff, I`m a fan of the Bengals from faraway ( I live n Bogota, Colombia ) and I really enjoy your column and great insights! I`m actually here in the US on a visit and would like to know what you think of the Bengals letting Brandon Lafell go and whether you think the crop of young receivers can rise to the challenge. I`m impressed with Malone and Ross and would like to know which receivers you think are going to make the roster. Keep up the great work! Cheers! Patrick Raikes, Lebanon, OH
PATRICK: Hope you're enjoying your visit and thank you for taking the time to write and showing the draw of the Bengals from a distance. In some aspects letting go LaFell is a bit of a gamble, but there's no question the kids make them more dangerous and they need LaFell's snaps to get better. They're better off doing that now then at cut down day. Let the kids play. John Ross has been having trouble making contested catches, but there's no question he's a monster in space with his speed and has to play. Josh Malone, with his speed, has to play, too. They may not have the game-to-game production of LaFell, but paper says they'll make bigger plays. I would think they'll keep six receivers and right now you'd have to say it looks like Green, Boyd, Ross, Malone, Alex Erickson and Cody Core. But let's see it play out.
Butch, been enjoying reading your Bengals coverage for years... 2 questions; The defense of the past few years has had games where they could not stop the run, under new DC what changes should we expect to see to address this??? Last couple years after halftime, the team seemed to come out of the locker room flat, and get dominated in the 3rd quater, game over by the start of the 4th, I like to hear your thoughts on what the Bengals should do to change this around. Larry Hauer, Royal Oak, MI
LARRY: Thank you for reading for so long. I think picking up Bills middle linebacker Preston Brown really upgrades them against the run and finally gives them the thumper in the middle they've lacked since Rey Maualuga was in his prime a few years ago. They're hoping the acquisition of one veteran (Chris Baker) comes together with the comeback of third-year player Andrew Billings to give them a 1-2 punch at nose tackle. Billings seems to be playing much better, so he and Brown can make them a heck of a lot better up the middle.
One of the things they can do is run the ball themselves and keep it so they don't have their defense on the field so long and it gets worn down to a nub. That's what happened a lot last season.
love your work and read it always ! Lifetime Bengals fan since first training camp I went to at age of 14 in '68. I never miss a home regular season game and have season tickets since '81 , so you know I love my Bengals . My problem is every year I think we're going to be better but am I kidding myself again ? We get no respect from the "experts" and when the NFL network said we're not even the best team in Ohio , I lost my mind . I don't mind being under the radar and I think we play better as the "underdog" , but will we be back to the playoffs and win 10 or more games ? I know schedule is tough , but to be good you have to beat the good teams . If we win a lot it would show the experts and I live for that moment . Please refresh my confidence . Are we as good as all the teams that get talked about ? Frank Bodie, Cincinnati, OH
FRANK: Thank you for the support from all the way back in the day. I'll roll this out again. What would the pundits say about this unnamed team that has a QB averaging nine wins a year and has led his team to five playoffs, has a Hall-of-Fame wide receiver, has a Le'Veon Bell-like talent at running back, has two Pro Bowl pass rushers, two linebackers that have led the NFL in tackles in different seasons and three first-round cornerbacks in the nickel package? That sounds like a good team to me. Good enough to win ten? It did from 2012-15 with many of the same players.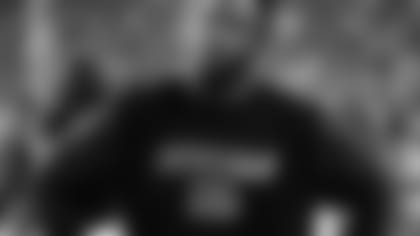 Who will be the starters at RG and RT? Are you encouraged that the Oline can do enough to make the Bengals a playoff contender past the first weekend of the playoffs? I think if the O-line can even be average that have so much talent everywhere else on offense that they can do it. James Gustafson, Georgetown, KY
JAMES: No one knows who is going to start. Have to play the games, but couldn't agree with you more. In order for an NFL team to go anywhere, it must have a solid offensive line. The jury is obviously still out on this one. But l like the line's aggressive approach. That's half the battle. It's a line that will get better every week with gobs of young players and gets help from two fine backs and a smart QB. They're young, but they've got the attitude. I compare it to the '09 overhaul that ended in sweeping the division. The key there is they pounded the ball on the ground and got more and more confident as the season went on.
It seems like we have guys who can help us win games at every position, expect on the right side of the offensive line. Instead of letting them hold us back and hope they can improve with reps, I think the time is right to make a trade for a quality right tackle. I know teams don't give up quality lineman very often, but if we cut Michael Johnson and Brandon LaFell (positions it sounds like we are deep in) we will get a lot more cap room to take on a decent contract. We would have to be willing to part with a draft pick or 2, which I know the front office values. I just think with some aging stars, expiring contracts and Dalton's need for time in the pocket, it is the move to make. I would like to be great for 1 year and then figure out the details instead of trying to just be good for the next 3. Kyle Taber, Georgetown, KY
KYLE: Too late to get a starting tackle, except via trade, and I can't see these guys giving up a high pick they would use on a tackle next season. The options they've got over there now, a first-rounder in Cedric Ogbuehi, a second-rounder in Jake Fisher, and a young play-off veteran in Bobby Hart, are probably just as good when compared to what else is available. Plus, in a camp you're trying to extend Geno Atkins and Carlos Dunlap, the money's not there for the big move you want. First, let's see these guys play in Frank Pollack's system. On paper, they should be able to give them enough.