To submit a question for the next Hobson's Choice, click here. To learn more about "This Day in Bengals History" by Geoff Hobson, go to Bengals.com/Book or visit the Bengals Pro Shop.
With a salute to Bartering Mike Brown as the hangover begins to wear away, we'll take a few questions and make even more observations as Bengaldom debriefs on the draft.
Let's get right to the topics of the offensive line and linebacker rosters after the draft. In 2017, Bengals had this offensive line roster (in order of snaps): Clint Boling, Russell Bodine, Trey Hopkins, Cedric Ogbuehi, Andre Smith, Jake Fisher, Eric Winston, T.J. Johnson, Alex Redmond, Christian Westerman, and Kent Perkins. After the 2019 draft, the offensive line roster is Cordy Glenn, Clint Boling, Billy Price, Jonah Williams, John Miller, Bobby Hart, Michael Jordan, Trey Hopkins, Alex Redmond, Rod Taylor, Christian Westerman and Kent Perkins. I personally think it is a huge improvement, but I welcome and ask for your opinion.y
After the draft, the linebacking corps is Preston Brown, Jordan Evans, Nick Vigil, Malik Jefferson, Hardy Nickerson, Chris Worley, Brandon Bell, Germaine Pratt, and Deshaun Davis. Um, not as confident on this one. Are you? Is there other options, i.e. moving Carl Lawson to LB exclusively, free agents, trade, pick up a late roster scratch, have Zac Taylor play some snaps since he is young enough?
Thank you! I am a first-time writer BTW (to Hobson's Choice, not ever) Timmer the Fun Magnet Hoehn, Glandorf, Ohio
TIMMER: Thanks for writing and don't be a stranger. Keep in touch.
I think everyone agrees with you on the state of the offensive line this week as opposed to Thursday at dinnertime. To me the interesting thing is where do these guys eventually line up? After Alabama left tackle Jonah Williams arrived with the 11th pick, head coach Zac Taylor said he was going to get the five best players on the field. Does that mean Williams moves into left guard? Or does left tackle Cordy Glenn move into left guard and Williams goes to left tackle? Do they keep the left side intact with Glenn and Clint Boling and put Williams at right guard? That's a nice fit of veteran and youth. But we also know they like the power of the freshly signed John Miller at right guard. And where does massive, mauling fourth-rounder Michael Jordan fit? Right or left guard? And how close is he to playing?
We'll find out what he meant by five best fairly soon. One of the things Taylor wants to bring to the team is a sense of competition at every spot and he's certainly got it on the offensive line. You get the sense the line is going to help Taylor cultivate his culture in his first season with three young character guys, two first-rounders in Williams and sophomore center Billy Price and Jordan, and you can throw second-round tight end Drew Sample in there, too. Team that with Boling, the savvy vet with the most games played on the offensive line, and that's a nice mix. Remember, Boling has 109 NFL starts. The rest of the interior players you list (Price, Miller, Hopkins, Redmond, Westerman, Taylor) have 96 and Miller has nearly half of those with 47.
They also upgraded at linebacker with Pratt and Davis. They'll keep Lawson on the edge and won't back him up. It's hard not to see Pratt starting in Seattle or Davis making the team. Davis may be just 5-11, but the guy was all over the place for Auburn for three years. I guess the one concern people would have about Pratt is he was a starting linebacker for just one season, but his ceiling is towering and no one questions he's proven his worth as a thumper on first and second down.
What surprises me is that some gurus are down on his coverage skills because that's a big reason the coaches liked him as a transplanted safety. Like linebackers coach Tem Lukabu said, he's comfortable in coverage and a lot guys do it but aren't. Plus, it's easy to forget about Pratt's 4.57-second 40-yard dash in a backer draft defined by the 4.42s and 4.43s of the Devins. That's pretty damn fast for any backer and I think they're going to like him on the blitz, too.
The thing I really like about Pratt is his intangibles. You love this guy when you meet him because he smolders with football, plus his quarterback and future teammate Ryan Finley had some interesting things to say about how hard he studies and is so good anticipating plays.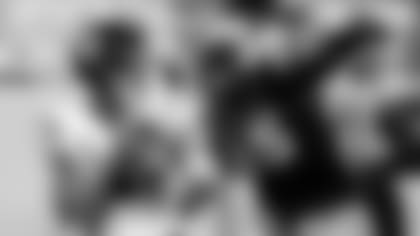 I mean, step back and look at these 10 picks in the big picture. The first three guys very well could be out there on first down in Seattle if they go double tight ends. Of the three fourth-round picks, quarterback Ryan Finley and defensive tackle Renell Wren very well could be the first guys off the bench and guard Michael Jordan is another potential starter. That's a hell of a take in the first four rounds. And you could see all three sixth-round picks making the roster with Oklahoma running back Rodney Anderson maybe being the Tom Brady of this draft. And the seventh-rounder, South Dakota State cornerback Jordan Brown, is lean, lanky and is going to get a ton of looks as some of the corners rehab.
I was wondering if you could explain the 2nd Rd pick? I think better talent was available in the 2nd when the Bengals picked. I also feel the Bengals could have got the same guy in later Rds. I just don't see him getting much play time. Especially if Eifert stays healthy, a big "IF". I thought Uzomah had some good moments last season. If Uzomah keeps progressing and Eifert stays healthy the 2nd Rd pick feels wasted. I can understand the 1st and 3rd Rd picks. Both possibly starting on opening day will be upgrades over what we had available last season. Waiting for some Hobson wisdom to help me understand what happened in the 2nd Rd. David Roberts, Mansfield, OH
DAVID: Thanks for the question. If you're looking for some Hobson wisdom, I'm going to have to forward this to my kids. Until then, I'll give it a try.
Yeah, there were some pass rushers and wide receivers hanging around there that I thought could help but the sense I got is that they wanted to come out of Friday night with both Pratt and Sample and they didn't care how they did it. And I think you just answered your own question. If Eifert is healthy. You even put it in all caps. IF. That's exactly what they were thinking. You have to shore it up. Look, I love Eifert as a guy and a player, but when he hasn't finished five of six seasons, what are you going to do? As my man Craig Vittum said when he was a replacement player in the 1987 strike, "Life's tough after Little League."
And there's the culture war Taylor has declared. He seriously, desperately wants to run the ball and here is a big tight end that doesn't move like he's big and is the best blocking tight end in the draft, some felt, just the kind of guy Taylor needs on the edge and to roam the back side on those cut-back outside zones.
Taylor said he didn't think Sample was going to be there when they picked in the third round and that was confirmed when he got some friendly but nasty texts from guys on other teams that were looking at Sample, too. So, they don't agree with you they could have got the same guy later for this offense. Not a guy that blocks like that. He'll get a lot of work, too, especially on early downs. Three good tight ends with C.J. in there, too.
Plus, there's another cliché at work here. Sometimes the best trades are the one you don't make. Give Bengals president Mike Brown and director of player personnel Duke Tobin credit here. They tried trading up in the second round for one of those first-round offensive lineman that slid. But they were also adamant. They coveted one of those guys, but they were holding on to their fourth-rounder. And later their fifth. They came into the draft believing the fourth round was where they could make some hay. So Tobin expertly juggled both options and then changed focus, pulled the deal with Denver to move down in the second and got that extra fourth. And Sample.
As I hear our new coaches speak about the players drafted, the more I am impressed with these guys. It seems as though Zac Taylor has put together a very cerebral, measured, but intense staff. Is that your impression as well? Tim Coffey, Cincinnati, Ohio
TIM: I agree, although that's not to say Marvin didn't. He surrounded himself with some terrific assistants, too.
Like Marvin, Taylor is flat out smart. It conjures up the old JFK line when he was building his cabinet and appointed a couple of Republicans. "You can't beat brains." I've been intrigued how Zac built a staff that crosses the generations, from 24-year-old strength coach Garrett Swanson to 65-year-old senior assistant Mark Duffner. Just look at how the linebackers were scouted in this draft.
At 37, Tem Lukabu is in front of his first NFL room, but he's extremely bright (the guy got a history degree at Colgate while being the league's Defensive Player of the Year, for God's sakes) and has worked both in college and the NFL. Coming out of Mississippi State, his knowledge of the SEC was invaluable in the draft process and his scouting of Auburn's Deshaun Davis included the memory of how Davis was all over the field against MSU this past season. Plus, there's Duffner, who has seen every NFL linebacker in the NFL for the past 23 years (and, by the way, was in the middle of drafting two of the best Bengals backers of all time in the 1998 first round in Takeo Spikes 13th and Brian Simmons 17th) and that institutional context is priceless. Teamed with Lukabu's recent college experiences, wow.
You could see the same thing at work in the draft room, from 26-year-old scout Christian Sarkisian to 83-year-old Mike Brown overseeing the thing. Sarkisian has on his iPad a newspaper clip from when Cleveland head coach Paul Brown drafted his grandfather. Mike Brown was sitting next to his father in the 1957 draft when the Browns were looking for a quarterback to replace Otto Graham. After the Steelers picked Purdue quarterback Len Dawson No. 5, Paul went to the next guy. Syracuse running back Jim Brown at No. 6 turned out pretty well. Again, there's just no price you can put on that kind of experience. Mike's leadership in there is very underrated.
And then in the middle of that you've got Duke Tobin in his second decade of running the draft. He's got an encyclopedic knowledge of what other teams want and how they want to get it. He's extremely well-connected with his peers around the league and that was on display in the fourth round, when he pulled two trades, up in the round and then back into it with that fifth pick he didn't surrender and one of those much–maligned six sixth-rounders he turned into two fours in the best Bengals magic act since a Sam Wyche benefit. That's knowing how to work the phones.
And give Brown credit, too. Never before had the Bengals traded up twice in a draft. Heck, they had only traded up four times ever before Saturday. But he had the ammunition this trip with all the sixths. And you know he wasn't going to let a long-time Ohio State starter like Jordan hang out there if he could get him.
Young Sarkisian had a good draft, too. Contrary to popular belief the Bengals do know where the small schools are and they got an interesting prospect out of his area in South Dakota State cornerback Jordan Brown. He's 6-0, 201 pounds, runs a 4.5-second 40, played well in the Senior Bowl and some gurus had him as high as the fourth round. Pretty good get at No. 223.
Hi Geoff, Long time reader, first time writer. The Bengals have been my team since the mid 90's watching games with my Dad. But I'd say I really began following them closely at 20 years old in 2003 when Marvin was hired. There have been many memorable moments since. Football is an escape for me...thanks for being a part of that. I enjoy and appreciate your work.
It's a New Dey in Bengaldom and I for one am very encouraged by Zac Taylor and the direction he's taking this franchise. While the critics and skeptics are always the loudest, I don't believe I'm alone in my optimism. The very early returns on the Taylor era are promising. Zac talks a lot about culture and the coaches and players he's adding demonstrate a commitment to getting the right people on board. People that fit his vision.
My questions today relate generally to the draft and more specifically to two position groups. Overall, I was very pleased with the Bengals' selections. While no one can truly evaluate the success or failure of a draft until 2-3 years down the road, I think we may have quite a few gems in this class. Time will tell.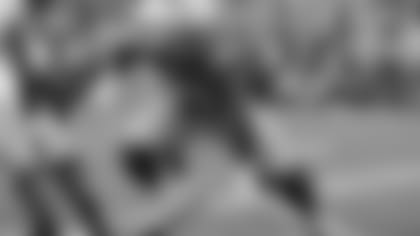 With regard to the O-Line, Jonah Williams seemed to be a slam dunk at #11. And beefing up the interior (literally) with Michael Jordan in the 4th was a great move. However, I can't help but notice that the Roster is still very light at the tackle position. Outside of incumbents Glenn and Hart, we currently have Jonah Williams and Kent Perkins on board. Given the acquisitions of Michael Jordan and John Miller at OG this offseason, what do you feel the team's plans are for depth at OT? Given his prior experience, could Clint Boling be a consideration to backup at tackle if necessary? I'm sure the team has a plan for such an important position but it just seems unclear from the outside looking in. I expected them to take two tackles in this draft.
Also, while I personally feel Germaine Pratt may turn out to be the steal of this draft, the overall depth at LB (especially considering the injuries last year) remains concerning. Could this mean a fresh start for Malik Jefferson in his 2nd year? Or does the staff feel that strongly about Deshaun Davis from Auburn? With Pratt likely to start at WLB, it would seem to be wise to have at least 1-2 quality backups in place in the event of injury.
Thanks for your time Geoff. Looking forward to a great season. Joe F.
JOE: Thanks so much for your kind note and reading the site and I hope you'll keep in touch and write again. I think they're feeling pretty good about their tackle depth with the selection of Williams. I would think he can play both sides. Certainly you've got three tackles and the times Perkins has played he has looked serviceable on the right side. I think they would have taken another tackle if the board deemed it, but what Duke has done a nice job of doing is staying away from reaches. Same thing with wide receivers. It's the first time since 2007 they haven't drafted a receiver. Let's see what they get in college free agency.
Same thing at linebacker. I can see Pratt starting and Davis making it. History says they keep six, so let's see what college free agency brings. Yeah, I think Jefferson gets a second chance with a new staff. But, remember, they usually keep six and it seems like they've already got four, so guys are grinding. Tobin and Lewis had a nice track of CFA linebackers (Dan Skuta, Vinny Rey, Vontaze Burfict), so let's see.
Thanks for the mention of number 57. Please pass on best wishes to Vincent Rey for nine years as a fan favorite. Stepped up big so many times. Rofeo Rogers.
Even though they didn't get the big splash draft pick aren't you glad they are finally fixing the offensive line. Because it all starts there. Watch out AFC North we will run it down your throats. James Heenan, Lucas, OH
JAMES: I hear you and you know how I feel. With the rules and the officiating, the defense has no shot. It's a time of possession league now, not field position. Have to control the clock and run it.
Geoff, I was hoping the Bengals would get a 2nd linebacker in the first half of the draft in addition to Pratt (who was a great pick!). I'm cautiously optimistic that maybe the Bengals feel Malik Jefferson is closer to contributing than we all think. Is it possible the LB position isn't as desperate as it looks because Jefferson may be ready to contribute? Would love to hear your opinion! Who Dey from Phoenix! Pat Fisher, Gilbert, AZ
PAT: Thank you for writing from such a picturesque spot. I think they got a hell of a pick in Davis and he's got top half of the draft production. If he was two inches taller he probably goes real early. Like I say, I think he makes it and while Jefferson gets a second chance, the music is playing because it looks like they've got four, right? Pratt, Davis, Preston Brown and Nick Vigil and guys like Jordan Evans and Hardy Nickerson have played a lot. They also could bloom in a different system.