When the Bengals lost their first Super Bowl coach with Friday's passing of Forrest Gregg, it unleashed a torrent of memories matching that 59-below wind that ripped through Riverfront Stadium's Freezer Bowl in the perfect storm that matched the tough team Gregg nurtured in the toughest of elements.
Kenny Anderson, his Super Bowl quarterback, told a good one. Anderson, who somehow negotiated that frozen tundra of a 1981 AFC title game with no turnovers to put the Bengals in the Super Bowl and validate that year's NFL MVP trophy, caught himself thinking back to a regular-season Friday practice. The Freezer Bowl? Nothing was tougher than a Forrest Gregg Friday practice.
Short yardage. Goal line. It was practically live and if the tempo wasn't right, Gregg wasn't happy. Those Fridays of a home game they practiced at Riverfront, but when they got there this Friday Gregg saw tight ends Dan Ross and M.L. Harris in sweats. They informed him the trainers had told them not to practice.
But to run short yardage and goal line, you need tight ends. Even if their helmets and pads are a few miles away at Spinney Field.
"He touched both on the shoulders. We waited for them to go get their pads and helmets," Anderson said. "When you got the touch on the shoulder, you were well."
Isn't that exactly what Gregg did to this franchise at the dawn of the '80s? After his team finished the '70s with two out-of-shape 4-12 seasons ("As bad as any Bengals teams I was on"-Anderson), Bengals founder Paul Brown turned to Gregg, a Vince Lombardi disciple, to toughen them up and he delivered. During 1981-82 they won the franchise's first play-off game and appeared in its first Super Bowl while Gregg's touch on the shoulder made them an NFL-best 19-6. Bengals president Mike Brown has always called that '81 team the best in club history and he did so again Friday.
"I don't think he gets the credit he deserves," said Anthony Munoz, Gregg's 20-years-later-book-end Hall of Fame tackle on that team that was his first draft pick as head coach. "I wasn't here, but I saw the film. Out of shape. Not physical. That team was night and day … When I got here you would have thought it was the Cincinnati Reds and that's it. You would never know it's a Bengals town until after that '81 season. It was Forrest Gregg and his coaching staff that came in and transformed the makeup of this team. My rookie year (6-10) we could have easily been 9-7 or 10-6."
So the tough stories reverberated Friday. Anderson recalling 70-80 up-downs in a training camp practice. Munoz remembering Gregg, then 46, working him out at USC for something like two hours after he just got the job. Dave Lapham, his left guard then and now the guardian of Bengaldom as the team's radio analyst for 34 years, reminiscing how Gregg had players intimidated by his sheer will. How the previous two years had been "a farce, a joke," and how Gregg prevented the players from rebelling with simply his credentials.
"He played for Lombardi," Lapham said. "So he wasn't asking us to do anything he didn't do. That was a big key for guys to buy in."
How about Gregg shaking his fist at Browns owner Art Modell's box after a Bengals victory? Paul Brown wasn't the only head coach Modell fired.
But that tough guy wasn't Mike Brown's great friend.
"The Forrest I knew was not the Forrest the players knew," Brown said. "The players saw a formidable figure and they weren't looking to test him. With me he was a teddy bear away from football. He was really a wonderful person. He had lot of good stories. It seems like it was just yesterday."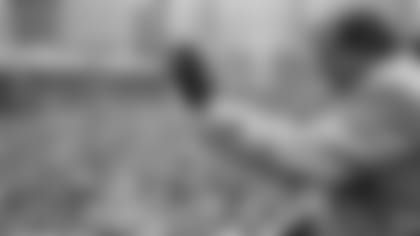 Brown, two years younger than Gregg, became close with the head coach. Every Friday night they and their wives dined out. They mixed up the restaurants, but more often than not they would end up in a place no longer open on the Terrace Park-Milford line by the Miami River. The food was good, the jazz band even better. There were also days they'd watch their kids play touch football or just get together at each other's homes.
One thing Gregg was for sure, Lapham says, he was a great judge of coaches and knew how to use them. Mike Brown talks about how the Bengals were ahead of the coaching curve and that's because Gregg picked guys like offensive guru Lindy Infante tinkering with what would become a devastating option route scheme and defensive coordinator Hank Bullough loading up with new age blitzes.  
"Look at that staff," Lapham said. "A lot of great coaches."
There was a young college offensive line coach that would turn the industry on its ear. Jim McNally. There was a 14-year NFL cornerback just beginning his coaching career who would soon change the game with the zone blitz. Dick LeBeau. There was a bright former Paul Brown tight end that Gregg brought home who later in the decade would help the Bengals offense spring to even greater heights. Bruce Coslet.
"Even though people saw him as an old school football guy, look at those guys he hired," Lapham said. He hired McNally. He heard about this guy in college and McNally showed him his techniques. Forrest said, I've got a diamond in the rough here. He never interfered. Here's a Hall of Fame lineman who could have said, 'No, Jimmy.' But he believed in him and let him do his job.
"Lindy was kind of cutting edge. We (the line) were doing slide protection. Sliding to the weak side of the formation. It took people a while to catch up. He had Kenny moving out the pocket. He was our second-leading rusher. Those things were a big part of our success that year. Forrest was like, I'm going to let those guys coach and do their jobs,' and I give him credit for a lot of things that way."
Like Lapham said, Gregg wasn't always old school. In the Freezer Bowl he let guys wear the gloves they wore driving to the game and M.L. Harris took them out of his pocket to catch a touchdown. But Gregg was old school the week before, when he took them outside to practice in not as bad but still hellacious weather.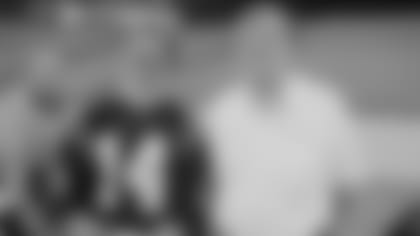 "We did more on Saturdays than most teams do today on Fridays," Anderson said. "Full speed. One-on-one. Seven-on-seven. Live two-minute."
The day before the Freezer Bowl?
"Yeah," Anderson said. "It never changed."
Friday's stories wouldn't stop, just like the '81 Bengals' November to Remember of 5-0. Munoz was stunned that a new NFL head coach had come to work him out himself a few weeks before that '80 draft. You best believe if Gregg was going to make a tackle his first Bengals' draft pick, he would certainly want to get his hands on him.
"Late in the workout he told me just to react," Munoz said. "And he gave me a couple of moves. I planted both of my hands in his chest and punched him and the first thing that hit was the back of his head on the ground."
The thought flashed through Munoz' mind. My God, I just killed a guy. He apologized. From down below Gregg allowed a slight chuckle and offered in his Texas drawl, "That's alright. No problem."
Forrest Gregg's Bengals were on their way.
"He had that reputation as a tough guy and he sure lived up to that," Anderson said. "He was what we needed at that moment in time."