That's a pretty good show for the Bengals in the pre-season opener on so many levels. But let's take the two most important ones from Thursday night's 30-27 victory over the Bears.
Who cares if it's August? Back in December in the same Paul Brown Stadium, these Bears destroyed the Bengals by 33-7 and it wasn't that close. Take away the fake punt run for 49 yards and in Thursday's first half with the first and second teams they had the same 234 yards they had that entire December day against Chicago. From the end of the first quarter until the start of the fourth back on Dec. 10, Bengals quarterback Andy Dalton had a 0 passer rating while the Bears' Mitchell Trubisky had the best day of his rookie season. Sure, it means nothing on paper, but doesn't it mean something against the same team the roles were reversed? Thanks to Bengals defensive tackle Geno Atkins, Trubisky couldn't breathe in his new offense with two of four passing for four yards while Dalton looked to be the master of his on 6-for-8, 103 yards, two TDs and a pick that should have been a completion.
Right, it doesn't count. First day. But, as every Cincinnati school kids knows, the first team offense didn't score a touchdown last year until Sept. 24. So they are 46 days ahead of schedule. Two TDs on what amounted to their first two drives of the year would have been the first goal in offensive coordinator Bill Lazor's new playbook.
And, hey, it's always nice not to be the team with 10 men on the field in the pre-season opener.
Let's take a look at the roster decisions awaiting them after the first of four pre-season games. (Listed by NFL years of experience in parenthesis.)
QUARTERBACKS: Andy Dalton (8), Matt Barkley (6), Jeff Driskel (3), Logan Woodside (R).
In a new offense, Dalton looked crisp and so did Lazor when he trotted out a slew of formations. Dalton threw TDs out of a three-receiver, one-back set and an empty backfield with the outside receivers a running back and a tight end. He also rolled some two-receiver sets with two tight ends. Wide receiver A.J. Green caught his 22-yard on a drag route lined up in the slot and the usual slot receiver, Tyler Boyd, scored his TD on a three-yard slant run from the outside with wide receiver Josh Malone in the slot.
Barkley didn't finish off a red-zone drive with the first offensive line when he threw behind Boyd on third down, but he also generated nine points and showed his veteran-ship when he microwaved a quick field goal at the half-time gun in 22 seconds.
It's a back-up battle. Driskel matched Barkley with his athleticism and creativity and he had to because he didn't get a heck of a lot of protection in the second half. The winning TD drive as well as the final 33-yard pass to rookie wide receiver Auden Tate came mostly improvisation from Driskel and his receivers.
Woodside didn't play after fighting through some health issues early in camp.
WIDE RECEIVERS: A.J. Green (8), Tyler Boyd (3), Cody Core (3), Alex Erickson (3), Josh Malone (2), John Ross (2), Kermit Whitfield (1), Devonte Boyd (R), Jared Murphy (R), Kayaune Ross (R), Auden Tate (R), Ka'Raun White (R)
They've looked good in camp and they looked good Thursday. They need Malone to be Marvin Jones. A nice, solid speed threat and he's starting to look like he may be. Boyd is Boyd, which means he thinks he can also play outside and we're starting to see them use him there. Ross' 20-yard catch-and-run is a reminder for patience. This guy is a beast in space. Never Too Late Tate is making an interesting run, but where does he fit? A fabulous target, but it's unlikely he can give them what Core does at gunner on special teams. If Tate was the No. 2 or No. 3 receiver, you wouldn't have to worry about him on teams. But he's not. Still, stay tuned. He's fun to watch, isn't he?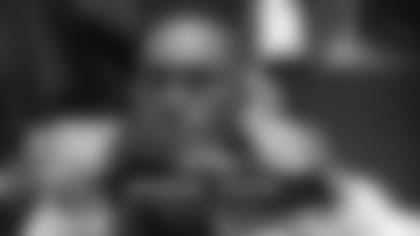 RUNNING BACKS: Giovani Bernard (6), Tra Carson (2), Brian Hill (2), Joe Mixon (2), Jarveon Williams (1), Quinton Flowers (R), Mark Walton (R).
Mixon didn't seem to be quite in sync yet with his O-line in the run game, but he showed what a weapon he is with that 24-yard catch-and-run TD, his first through the air as a pro. He is Le'Veon Bellish that way. Hmmm. A.J. Green and Le'Veon Bell on the same team. Isn't Bernard great? He showed this is a different O-line on four carries for 23 yards, but how about that first run? He put his head down to bull for three yards and took no guff from linebacker Nick Kwiatkoski at the end of it, standing up and pushing back and setting his tone, looking to pass it on like a true leader. Carson looked good, but the third spot is Walton's to lose and while he didn't look as sharp as Carson on his tracks, it was just his first NFL game for a guy barely 21.
TIGHT ENDS: Tyler Eifert (6), Tyler Kroft (4), C.J. Uzomah (4), Mason Schreck (2), Moritz Bohringer (1).
If we only see Eifert in the third pre-season game for about five snaps before the opener in Indy, who is going to be surprised? While Kroft struggled (a false start and TD drop), Uzomah was solid and Kroft is going to be fine. The most underrated stat from last season is his seven TDs. No doubt they'd like to get more from the kids because not much there happened after that.
H-B: Ryan Hewitt (5), Cethan Carter (2), Jordan Franks (R).
If they thought anyone was close to pushing Hewitt here, it sure didn't look it. Even though he didn't start camp, he looked to be his usual rambunctious self. He came across the formation to unleash Bernard on one of his big runs and, forget that the Bears had 10 men on the field for safety Clayton Fejedelem's 49-yard run on the fake punt off a direct snap. It was Hewitt's edge block in the alley on linebacker Josh Timu that made it go. (Timu had a rough one. He was one of the guys that went to his knees missing Mixon on the TD play.)
OFFENSIVE LINE: G Clint Boling (8), T Cordy Glenn (7), C-G T.J. Johnson (5), T Jake Fisher (4), T Bobby Hart (4), T Cedric Ogbuehi (4), G Trey Hopkins (3), Christian Westerman (3), G Alex Redmond (2), T Kent Perkins (1), T Justin Murray (1), G Cory Helms (R), C-G Brad Lundblade (R), C Billy Price (R).
Did you catch it? No bad snaps for Price. The kid looked solid. He's still adjusting to the guy right over top of him, but he gets to the second level and knows where he's going and what he's doing. The first line delivered an excellent pocket for Dalton and gave him vision and time, two things he last in '17. No sacks. The one time he got sent to the turf, it was late. The back-up tackles allowed too much pressure on the edges and the second- and third teams never really got the run game going. You'd have say Hart is now the guy to unseat at right tackle. Right guard still looks to be sorting itself out. Redmond and Westerman are chasing Hopkins and both had big blocks on the big screen to running back Jarveon Williams that ignited the last drive.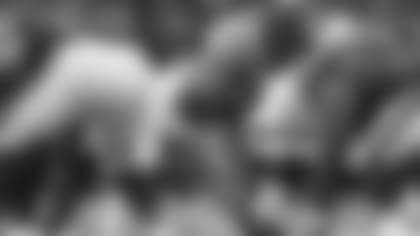 DEFENSIVE LINE: T-E Michael Johnson (10), T Geno Atkins (9), NT Chris Baker (9), E Carlos Dunlap (9), NT Andrew Billings (3), T Ryan Glasgow (2), E Carl Lawson (2), Jordan Willis (2), T Josh Tupou (1), T Andrew Brown (R), T-E Sam Hubbard (R), T Chris Okoye (R), E Eddy Wilson (R).
You saw why this is the team's best position. Well the D-Line along with the wide receivers. The first group was ridiculous Thursday. The Bears never got a hand on Atkins, Dunlap or Lawson. And when Billings was in there, the Bears had a tough time running. Willis was also active. When the nose tackle and linebacker backups were in there, Chicago did get loose on a 69-yard run. Hubbard has been one of the most impressive rookies in camp and on Thursday he showed why because he was always around the ball. He just didn't finish. He missed tackles on a sack and TFL before the Bears ran a three-yard jet sweep past him for a TD.
LINEBACKERS: O-I Vincent Rey (8), OLB Vontaze Burfict (7), MLB Preston Brown (5), OLB Nick Vigil (3), )LB Brandon Bell (1), OLB Jordan Evans (2), MLB Hardy Nickerson (2), OLB Malik Jefferson (R), MLB Junior Joseph (R), O-I Chris Worley (R).
Rey should be fine with a sprained ankle, but we may not see him until Indy. Just as well. This is one of the more talented rooms and the kids need the snaps. Vigil, Brown and Evans looked solid. Evans flew around for five tackles and Vigil is combining speed with physicality. The young backers didn't play as well as they've looked in camp, although Brandon Bell had a sliding pick at the end of the first half to set up a field goal. They gave up the big run as well as the biggest pass of the night, a 56-yarder to tight end Daniel Brown. Nickerson is having a great camp, he knows the book inside and out like a captain, but his weakness in coverage surfaced. Jefferson is mega athletic and Worley is super instinctive, but it was taking time for them to get their feet wet Thursday in their first game.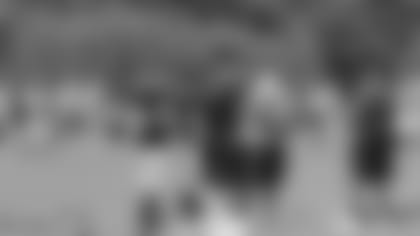 DEFENSIVE BACKS: FS George Iloka (7), CB Dre Kirkpatrick (7), SS Shawn Williams (6), CB Darqueze Dennard (5), CB-FS Josh Shaw (4), SS Clayton Fejedelem (3), CB C.J. Goodwin (3), CB William Jackson (3), CB KeiVarae Russell (3), CB Tony McRae (2), SS Brandon Wilson (2), CB Sojourn Shelton (1), FS Jessie Bates (R), FS Tyrice Beverette (R), CB Davontae Harris (R), SS Trayvon Henderson (R), CB Darius Phillips (R).
The big three corners were as advertised with Dennard making the first-teamer's marquee play by blowing up a third-down screen. Bates was quiet about it, but he had good effort and continues to get plenty of chances with some of the elements of the top group to prove he can play with them. He passed his first test throwing his body around and showing up in the right spots with speed. Russell has struggled a bit in camp but he came up with some nice plays against the Bears that included a goal-line interception. The rookie corners, Phillips and Harris, are still looking for consistency. Phillips tried to get a footing in the return game and did return one kick 27 yards while fair catching the only punt he touched. Goodwin has got some nice speed that showed up in the kicking game. The injured McRae (ankle) is a guy they'd love to get back in a few weeks for depth in the slot.
SPECIALISTS: LS Clark Harris (10), P Kevin Huber (10), K Randy Bullock (7), K Jonathan Brown (1).
There's no kicking competition and Randy Bullock hit his two chip-shot field goals. But now that Brown has tape of his bionic leg strength after kicking a field goal and extra point for the first time in his life in any game on any level, it's going to be intriguing to see what happens to him. His field goal went just 24 yards, but it was his opening kickoff that raised some eyebrows when it hit the turf past the end zone.