The ultra-athletic Jeff Driskel may make them keep three quarterbacks.
The Bengals have to like what happened in the second half of last weekend's 23-12 victory over Tampa Bay. They won the half, 17-3, with dominance on both sides of the ball, indicating they just may be as deep and as talented as they hope they are.
And that depth looks like it may cause some headaches when it comes to cutting down the roster to the final 53 players.
Usually they keep just six wide receivers, but if they want to develop fourth-round pick Josh Malone (and they very much do), they'll have to keep seven.
If they try to go light somewhere, it's usually at tight end and on the offensive line. But with C.J. Uzomah (ankle) hurt and the offensive line in transition, they figure to go standard there. And running back doesn't look like an option to go light, either, even if veteran Cedric Peerman (hamstring) has yet to take a snap. They have been impressed by what Tra Carson has done in his second season, so no matter what, it looks like backs are going to have their full complement.
And that doesn't even get you into the defensive room that has 16 very talented linemen.
Yes, there is some nitpicking. But a 17-3 half against a team supposed to make the playoffs after a 9-7 year tells you they've got some talent somewhere.
Andy Dalton (7), Andy Dalton (3), Jeff Driskel (2)
The drumbeat is already in place to keep three. Look, they're not going to give McCarron away in a trade. They'll lose him in free agency before that. And let's see some more snaps from Driskel. So far, so good. But could you turn to him in December to clinch a division and win a post-season game? McCarron has shown he can and maybe Driskel can show them eventually. Until then, three's company. You got to love Driskel, though. Very athletic and heady.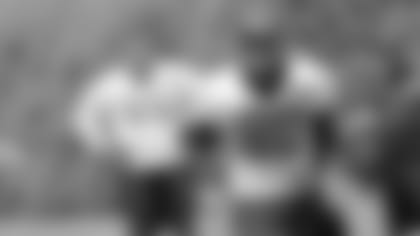 Josh Malone is big, fast, and sticking around.
Brandon LaFell (8), A.J. Green (7), Tyler Boyd (2), Alex Erickson (2), Cody Core  (2), Chris Brown (2), Alonzo Russell (1), John Ross (R), Josh Malone (R), Karel Hamilton (R), Kermit Whitfield (R).
Two vignettes from Friday night why they want to keep seven healthy receivers: Erickson's leaping catch on the sidelines from Driskel that he turned up field for 21 yards and the 6-3 Malone's leaping touchdown in the back of the end zone on a ball Driskel hung high for him.
Cedric Peerman (8), Giovani Bernard (5), Jeremy Hill (4),  Tra Carson (1), Joe Mixon (R), Jarveon Williams (R), Stanley Williams (R), Darrin Laufasa (FB) (R).
OK, with apologies to history, Mixon's The One. (Google 1968). But let's not give away Hill for a kicking tee just yet. The kid's a good back. Once upon a time he gained 1,000 yards in the NFL. Repeat after me. The best way to help an offensive line re-building with new tackles is to commit body and soul to the run. We only have to go as far back as Cedric Benson's 301 carries behind first-year starting tackles Andrew Whitworth and Anthony Collins/ Dennis Roland for the AFC North champs of 2009. Break up those 301 carries. Keep everybody fresh. Keep Hill and make it 400 carries. One of the reasons the first offensive line protected well? They ran it effectively and often in the first half with 14 passes called and 13 runs for four yards per carry.
It was nice that Mixon got in the game on the first series, but it wasn't planned. They thought Hill would get all the work, but they didn't know it was going to last 12 snaps. That last play also wasn't planned. Hill needed a break and Mixon got sent back in there just in time to show he can pick up the blitz.
The spot for the fourth back is intriguing. Carson is a 230-pound back who showed off his quick feet Friday night with 32 yards on eight carries. Peerman is nursing a hamstring issue and has yet to play. How fast is time marching on? Peerman turns 31 this season, but he's a special teams co-captain and locker room anchor.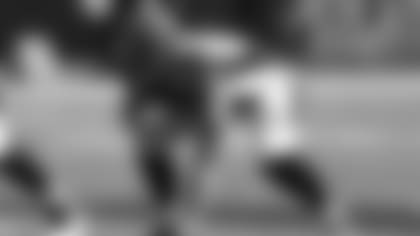 Tyler Kroft is looking as good as he did as a rookie.
Uzomah (ankle) should be back for the regular season and if not they can keep him on the final 53 because he should be back soon after the season starts. Where can you whittle numbers to keep seven receivers, four tight ends and four running backs? Schreck and Carter look to be in a pitched battle for the practice squad.
RT Eric Winston (11), RG-T Andre Smith (9), LG Clint Boling (7), C Russell Bodine (4), R-LT Jake Fisher (3), LT Cedric Ogbuehi (3), C-G T.J. Johnson (2), G Christian Westerman (2), C-G-T Trey Hopkins (2). G Alex Redmond (1), C-G J.J. Dielman (R), G Dustin Stanton (R), T Kent Perkins (R), T Cameron Lee (R).
Ogbuehi and Fisher looked fine, didn't they, and all the units were solid protecting the passer. That ratio of 36 runs to 22 passes looks like it helped. You know that buzzer Bruce Coslet pushed when Akili Smith held the ball too long? Marvin Lewis should have one in his pocket that goes off when they get near 25 passes.
Ogbuehi was good except for a couple of plays. Noah Spence got around him cleanly to blow up a run and to rough McCarron. When they move him around in the run game, he's very athletic and good. If you didn't notice Fisher it's because he did his job. It sounds like they didn't start Smith at right guard because of elbow tightness and Hopkins has racked up the lion's share of those snaps. But Smith is going to end up being a factor on this line. At tackle or guard and starting or backup are the questions.
The only time Mixon got stopped is when his middle got pushed back, but for the most part the run blocking was good with the top three backs having at least one run of nine yards. The backup interior was impressive. Redmond at left guard is an intriguing player. He's huge, tough, and can move. Johnson is just so solid at guard and center.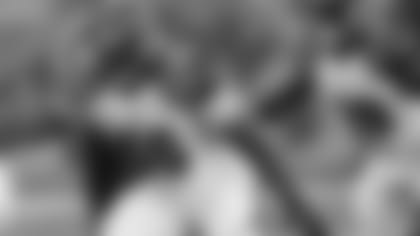 *Trey Hopkins: edge at right guard?  *
NT Pat Sims (10), DL Wallace Gilberry (10), DE Michael Johnson (9), DE Carlos Dunlap (8), DT Geno Atkins (8), DT Brandon Thompson (6), DE Will Clarke (4), DE Chris Smith (4), DL Marcus Hardison (3), NT DeShawn Williams (2), NT Andrew Billings (2), DT David Dean (1), DE Ryan Brown (1), DE Jordan Willis (R), NT Josh Tupou (R), DT Ryan Glasgow (R).
Hail, hail the gang's all here.  All 16 of them. Ironically, if they're looking for a place to go with a fewer player or two to fit some of those offensive players, it may be here. The tough thing is they all look to be NFL players.
If you want to see how quicker and younger they are, look no further than the D-line and backers. Profootballfocus.com rated Smith, Willis, and Carl Lawson, new edge rushers all, as the Bengals' top three players of the game. Glasgow, a fourth-round pick, played well enough to be PFF's fifth best player of the game. The way Williams played like his rookie year of 2015 inside, he's putting heat on those backup ends that can also go inside in nickel.
Billings looks so good on one snap and not so good on the next, but they think he's getting the rust off his injured-reserve rookie year.
Vincent Rey (7) Vontaze Burfict (6), Kevin Minter (5), Marquis Flowers (4), Nick Vigil (2), P.J. Dawson (2), Bryson Albright (1), Carl Lawson (R), Jordan Evans (R), Brandon Bell (R), Hardy Nickerson (R).
Vigil looked swift Friday and ready to assume the starting SAM duties as well as give them some quickness in the nickel. Every backer that comes out of the Big 12 7-on-seven tournament has to show they can mix it up and Evans, the fastest linebacker if invited to the combine, certainly did that Friday. He looked terrific and shared a team-high six tackles with Vigil, one of them earned an unnecessary roughness penalty.
PFF graded Lawson highly even though he dinged his shoulder. He may miss some time, but it doesn't look to be serious.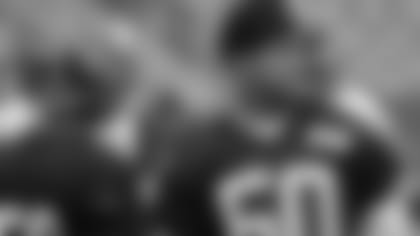 Jordan Evans (50) is fast and showing he doesn't mind contact.
CB Adam Jones (10), CB Dre Kirkpatrick (6), S George Iloka (6), S Shawn Williams (5), CB Darqueze Dennard (4), CB Bene Benwikere (4), CB-S Josh Shaw (3), S Derron Smith (3), CB William Jackson (2), S Clayton Fejedelem (2), CB KeiVarae Russell (2), CB Tony McRae (1), S Cedric Thompson (1), S Demetrious Cox (R), S Brandon Wilson (R).
Jackson had a nice game and has to be the odds-on favorite to replace Jones in the opener. But Dennard held up OK. Dennard says Bucs wide receiver Mike Evans pushed off him on that 29-yard pass on the first series, but that was a bit of a phantom call so no wonder they didn't toss the flag. Dennard did play well against the run and he will. Tough guy.
Also playing very well is Russell, who looks to be getting a roster foothold. Benwikere has been blowing hot and cold, but he's got the experience they love coming off the bench. After his Friday night interception, Cox is making a run at a safety spot. Fejedelem is going to butter his bread on teams but with Iloka (knee) getting ready for the regular season Fejedelem is only going to get more reps at safety. Wilson (knee) hasn't been on the field and he may not get there this year.
P Kevin Huber (9), LS Clark Harris (9), K Randy Bullock (6), K Jake Elliott (R), P Will Monday (1).
Huber is resting a tired leg, so Monday may hang around Tuesday through Sunday the rest of camp to make sure Huber is ready for Sept. 10. Doesn't it seem like Bullock hasn't missed since the Christmas Eve wide right in Houston at the gun? He's been really good. But Elliott has been no slouch. He looks like he belongs. Drafting a kicker is always a tough call. You only have to look across the way and see Tampa's second-rounder from last year, Roberto Aguayo, whacked hours after missing two kicks against the Bengals Friday night. But Elliott has been rock-ribbed.
Cincinnati Bengals host Tampa Bay Buccaneers at Paul Brown Stadium in week 1 of the preseason 8/11/2017