Jessie Bates isn't exactly in his bailiwick just quite yet in his first preseason as an NFL safety. But while they're looking to add more bass to his communication skills, they think they've got a catchy tune that can evolve into a hit. Head coach Marvin Lewis has gone so far to sing praises heralding Bates as a contributor potentially soon.
"So far, so good," said safeties coach Robert Livingston, seeking a bigger stage of chances this Saturday (7 p.m.-Cincinnati's Channel 12) i the massiveness that is Jerry World.
There have been challenges. Bates is a laid-back Midwest kid learning a positon that demands East Coast chatter. He's a self-described "film room junkie," that doesn't have any game tape yet. He's a ball hawk that is cordoned off from the center of the field during carefully choreographed practice sessions designed to keep everyone healthy.
But despite all that, they think Bates has been what they had in mind when they took him in the second round back in April. He's been play-book sound and stop-watch fast as new defensive coordinator Teryl Austin continues to rotate him with starters George Iloka and Shawn Williams early, often and relentlessly.
"He's gifted and as talented as we expected. He came up in some nice fits in the run game and made some good tackles," said Lewis before Tuesday's practice as he sketched out Bates' NFL debut. "He's demonstrated in practice how to get to the right spots on the field, and we just have to keep moving.
If Bates hasn't had his hands on the ball all that much as the center-fielder of the future looking to turn over the poor turnover count, the second-youngest guy on the team is wise enough to counsel patience. And they like that about him, too.
"I can't go out of my job just to go find the ball," Bates said after Tuesday's practice. "Sometimes I have to play the middle of the field and read the quarterback. These quarterbacks are a lot better than the ones in college. They look me off sometimes. The time will come when I'll have my first interception."
He got his first big hit out of the way in last Thursday's pre-season opener. Even Bates has been wondering about that, not because he can't do it but because he felt he took some poor tackling angles during his last season at Wake Forest and wants to improve. When Bears running back Taquan Mizzell squirted up the middle in the red zone during the second quarter, Bates hit the 185-pound Mizzell the way a 205-pounder is supposed to hit another little guy and stopped him at the Bengals 3 to keep an eight-yard burst eight yards.
"There's a small sample of everything, but he's been good," Livingston said. "You look at that play. Except for maybe one or two plays in practice, that's the first time he's tackled someone in about seven months and he stepped up in the gap. So far, so good."
He'll have to do more of that in Dallas Saturday when the Bengals play one of the NFL's more prolific running games and Bates is expected to tackle some much bigger backs. But so far, so good.
Like Tuesday's play in a team period. Wide receiver John Ross ventured into the middle and Bates was there, suddenly, where he should be and had to pull up. But with Bates right there, Ross dropped the ball in tight quarters.
"It's kind of hard when you have to protect your guys," Bates said. "Once you come out of your break you have to be careful and not take it out of your guys. Kind of like a business decision, almost."
Shawn Williams, a third-rounder five years ago as an in-the-box safety at Georgia when then Bengals defensive coordinator Mike Zimmer vowed to make him cover, too, has some words of wisdom. Don't try to show them you're a tackler. Don't try to show them you're a ball hawk. Don't be all things to all people. Just to yourself.
"There's nothing he needs to prove. He just needs to get better himself and be the best he can be and that will help us win," Williams said. "Just go have fun. It's football. The game hasn't changed since you were seven years old. Go have fun. Go make plays. Do what you do in practice.
"You've got more of a role than just go line up and cover somebody or just go rush this A Gap. You've got to line up. You've got to get other players in line. You've got to make checks. Rotations. There's more thrown at safeties than anybody. That's why he's here. They feel like he can do it."
Williams asked Bates the other day if the speed of opener was different than what he has experienced and it impressed Williams that Bates said no. Bates not only thrives on speed, but also study. He prides himself on the amount of hours he hits the re-wind button so he can put himself in the center of the offense. Except, there's not much to study until September.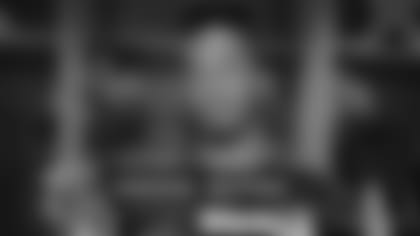 "In training camp and pre-season games you really don't game plan as much," Bates said. "It's hard to watch film. There's not a lot of tendencies. I'm a film room junkie guy and I like to look for tendencies and stuff like that. Just get in there, execute the play called. Time will come I'll make a turnover."
Bates admits if the vets have a complaint with him it's that they'd like him to be "a little louder," back there before the snap. Livingston calls it "have some bass in your voice and get it done," and he knows how tight that line is for a rookie.
"Like most young guys, he needs to get better at it," Livingston said. "When you're probably the youngest guy on the field (and Bates always is because the other 21-year-olds are on offense in wide receiver Auden Tate and running back Mark Walton) and you've got to tell a veteran whether it's Vontaze (Burfict) or Preston Brown or Nick Vigil or Dre (Kirkpatrick) or Darqueze (Dennard) or even William Jackson who already has some skins on the wall, 'Hey, this is what we're doing on this play,' you have to have some bass in your voice and get it done."
Livingston gets it. Bates is walking into a veteran locker room. He can't act like Reggie Nelson or even Admiral Nelson. Iloka and Williams have played in a combined seven play-off games. "It has to be, 'Hey, I'm always doing things right. I know what I'm doing. Follow me.' But you can't be overzealous and go out of your lane."
Lewis is also looking to hear some music out of there.
"The biggest thing for him is handling the different ins and outs of the game — the situation, the down and distance, field position and all those things," Lewis said. "We have been pushing him in (the game) early, and you want to see him take command when he has to take command. He could end up being the guy back there real quick. You have to keep urging Jessie to move forward."
"I feel like that goes with the respect thing," he said. "I feel like if I do my job, I come to practice and work hard, guys will respect me and I don't have to worry about a line to cross. Yes, I'm a rookie. But I'm also a safety and we have to communicate to the older guys and they have to listen to me so we can be successful. I've been working on it. I'm a laid back guy, but as I continue to get comfortable in the defense, the louder I'll get. More confidence in my calls instead leaning on the other guys."
He's hoping to fill up Jerry World with some Saturday night bass.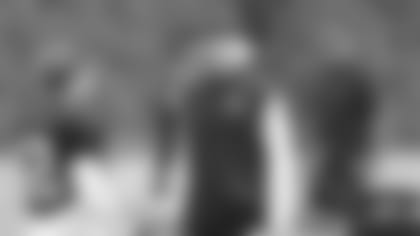 PLAYER OF THE DAY: Kicker Jonathan Brown.
Even special teams coordinator Darrin Simmons wasn't too sure about the yardages. But even though he missed one as he got iced, Brown drilled a 53-yarder that had been characterized as a game-winner. After missing the next one, he eased through what appeared to be a 54-yarder on his last kick.
And Brown becomes the most crestfallen recipient ever of the coveted Bengals.com Player of the Day. The conventional wisdom is that there is no kicking competition and veteran Randy Bullock is the guy. But this was Brown's last day kicking before the game with Bullock kicking Wednesday and he wanted to go out on a better note.
"I wanted to have a good day before going to Dallas and I didn't do it," Brown said. "I seemed to have more miss-hits with the short ones than the long ones."
PLAY OF THE DAY: Take your pick. Andy Dalton's in-stride bomb to A.J. Green, made even more impressive by Green beating one of the fastest cornerbacks in the league down the middle in William Jackson. Another high-point catch from rookie wider receiver Auden Tate skying over and stretching past rookie cornerback Davontae Harris for Matt Barkley's side-line bomb. Cornerback Darqueze Dennard jumping a Barkley throw over the middle like he was running the crossing pattern.
QUOTE OF THE DAY: "It was a good gag. But it better not show up in the rookie show." _Simmons on equipment assistant Mitch Bischoff dressing up like him right down to the visor and jelled hair.
Simmons, always one of the more intense guys on Lewis' staff, was a good sport about it. Bischoff had it all with the visor, the hair, the long sleeve T-Shirt under the black rain vest and the pouch for his practice sheet stuck on his belt. He also dipped into some of Simmons' stances and did a nice rendition of Simmons' finger roll when disgusted.
"He was shaking too much, but it was good," Simmons said.
Long-snapper Clark Harris gave Bischoff the thumbs-up: "He did his studying."
SLANTS AND SCREENS: If this were the old days of three years ago, after two fine practices tight end Tyler Eifert says he would have told Lewis he was 100 percent fine and he'd work again. But this isn't 2015. That was a few back surgeries ago. Eifert took a seat Tuesday and understands. He says he feels 100 percent and wants to contribute in all 16 games …
Right guard Alex Redmond got a lot of first-team reps Monday, but not nearly as many Tuesday behind starter Trey Hopkins. Offensive line coach Frank Pollack is heavily rotating the second- and third groups, but pretty much staying away from the first group, where he's only rotating Hopkins and Redmond …
No sign of linebacker Vontaze Burfict Tuesday after he was fitted for a walking boot when he suffered some kind of foot injury on Monday …
Cornerback Dre Kirkpatrick returned to practice after missing Monday with a minor injury … So did rookie safety Trayvon Henderson (ribs) after getting hurt covering a kick Thursday … Rookie defensive tackle Andrew Brown (hamstring) and cornerback Tony McRae (ankle) remained out. Wide receiver Josh Malone (hamstring) has been back running for a couple of days …
Running back Joe Mixon got nicked early, but he came back only to be told to take the rest of the day off ...