It was more than a year before they drafted him. Maybe two. Maybe even while Sam Wyche was still coaching the San Francisco quarterbacks and before he became the head coach at Indiana, never mind the Bengals. It was back when he filled out the Bengals' "Professional Football Questionnaire," with symbolic bold printing and Norman Julius Esiason informed them his age was 21 after printing on top of the nickname line, "Boomer." He was 6 ft. 4 in. (without shoes) and 205 pounds (stripped).
The Bengals had their eyes on their future NFL MVP long before they stopped ESPN's first theater of the macabre, otherwise known as The Draft Day Slide, on May 1, 1984 when they picked him in the second round with the 37th pick. Wyche, the Bengals rookie head coach, thought he'd be long gone because he figured he wasn't the only scout or coach that saw Esiason's spirals split a howling Long Island wind at an East Islip High School spring workout.
So when Wyche called Esiason to tell him the Bengals were taking him, he wanted to ease the tension. He smashed the ice with, "Did you break your arm? Did you break a leg? Were you in the parking lot last night stealing hub caps?"
"But he wasn't in a joking mood," Wyche says and 35 years later Esiason confirms it.
"I was just glad somebody called," Esiason says. "I was glad to hear from Sam. At least he was the one paying me the most attention. We had a phone call (before) and he told me they were going to take me if I was willing to come there and I told him, 'I'll go anywhere.'"
Like any draft for any team, the 1984 selection meeting that gave the Bengals their greatest locker room leader ever and the steel-willed conductor of one of the most creative offenses of all-time, was a flimsy house of cards teetering on circumstance, luck and cold-eyed scouting.
"They didn't even want me," Esiason says. "They wanted Steve Young."
Indeed, the Bengals held the No. 1 pick because their trade of quarterback Jack Thompson to Tampa Bay hit pay dirt with that first-round pick in return. But after Bengals president Mike Brown thought he extracted a verbal agreement on a deal with agent Leigh Steinberg representing BYU's Young, he woke up the next day to read Young had signed a $40 million deal with the USFL ten times the Bengals offer, although he never saw it. The Bengals' next quarterback of the future was Maryland's Esiason because you couldn't find a guy in the draft room that didn't like him. Led by Mike Brown:
In his final evaluation dated Dec. 14, 1983, two weeks before they hired Wyche, Brown wrote, "Has real potential … If we drafted him in the middle of the first round, I'd feel OK."
Frank Smouse, Paul Brown's long-time trusted scout, observed, "Better than any of ours," when it came to strength and movement. "Has (Turk Schonert) quick release but much stronger THROWER!!!!"
Milt von Mann, who saw combat in Korea before scouting for the Chiefs and Steelers as well as the Bengals, wrote, "He has toughness + courage … throws the 'read screen,' pass as well as anyone I've ever seen," and after von Mann saw Esiason separate his throwing shoulder in the Citrus Bowl, he observed again on Dec. 17, 1983, "strong arm, smart, good movement_ poise, confidence + courage."
Bruce Coslet, the old Bengals tight end who came back to coach the year before Wyche arrived and was then the wide receivers coach before making beautiful music with Esiason as the coordinator, glimpsed the future in film study. His typewritten analysis of four halves in his senior year as well as a practice snippet of film are signed simply, "Bruce," and summed up with, "Judging by the above films, Boomer has a good future in the NFL … seems to very poised … has a strong arm and looks to be a good athlete. Accurate thrower … Makes good decisions on where and when to throw the football. I think he would help us in the future … The main question is would he be available on pick #7 or would we have to draft him #1?"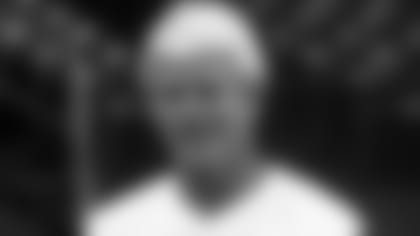 They weren't ready to drop either pick on him. But they wanted him. It was almost as if from watching the second half of Maryland's Oct. 29, 1983 game against North Carolina that Coslet knew he'd be able to help develop the greatest play-action faker the game has seen.
"Has good awareness in pocket. Slides away from pressure well," wrote Coslet, using the staccato style of Bill Walsh, his mentor. "Good ball handler – carries out fakes well."
A month before the draft they dealt that first choice to New England for the 16th and 28th picks, giving them three first-rounders with their own at No. 7.
"We all wanted Boomer," says Wyche, who enthusiastically joined the consensus when Esiason insisted throwing outdoors in the cold. "Most guys want to work out in the best possible conditions for them. But Boomer showed his leadership when he took control of the workout and said we'd go outside with something like, 'That's where they play the games.'
"There wasn't any negativity about him. The consensus was we could get him in the second round. We wanted to get the most out of the draft and that included Boomer."
Wyche remembered once that Mike Brown told him he didn't care what happened in this draft, as long as they came out of it with Esiason and Brown's scouting report filed on Sept. 14, 1983 from Maryland's game against West Virginia reflects why.
"Excellent size. Big, strong + tall kid who can see over the rush," Brown wrote. "First rate power. Can get the ball outside with velocity. On short passes he can take enough off of it to make the ball catchable … Has better escape ability than Jack Thompson. Not fast, but fairly quick and strength helps … Prefers to throw in 2nd tier. Effective in this area, 15-25 yds downfield because of velocity on ball … Throws accurately down downfield on the move.
"Strong points: Size, strength, velocity on ball, touch.
"Weak points: Judgment not always what it should be. Throw some balls too high or too hard."
But there were enough strong points for Brown to circle No 1 under the category, "Consider him in draft round."
Brown even dropped the name of a franchise great. "After he bruised his right shoulder in 2nd ¼ became ineffective. Until then looked like slightly slower Greg Cook."
But 35 years later, Brown remembers Esiason didn't come out of the game and that made him like him even more. "Toughness," Brown says now.
After being made aware of the references to "courage," Esiason said, "They may have used the word 'courage,' but they may have also probably used the word 'headstrong,' too, I would imagine."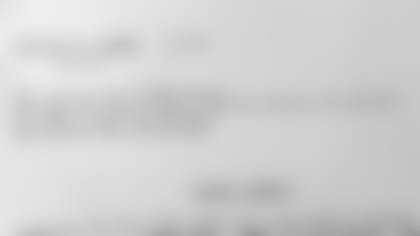 Smouse, who coveted Esiason enough to travel to East Islip High and visit with his high school coach Sal Ciampi, had one question. In the section reserved for, "What Do We Need To Know Further For Final Rating On This Prospect," Smouse wondered in ink, "Will he be able to handle what he says to the press + 'Fame.'"
But on the same sheet just a few boxes down under Character: leadership-coachable-training habits-pride-cooperation-'class', Smouse wrote, "Excellent. Has confidence, is humble+poised. A real gamer + hard worker."
There was a lot going on before that '84 draft and, true to himself, Esiason didn't pull any punches talking to the media. He says his agent at the time, David Falk, just about fainted when Esiason said in a news conference that he wanted no part of the USFL. Here's a kid that thought he was going in the top ten.
"I said something like I didn't grow up following the Memphis Showboats and (Falk) said I was taking away any leverage," Esiason says. "The draft before, John Elway told the Irsays he wasn't going to play for them and the Baltimore Colts. He was going to go play baseball with the Yankees. I said I was mad at John Elway for turning down the Colts. I said I would love to follow my idol, Bert Jones, and wear No. 7 for the Colts."
You know the rest of the story. The Colts bolted Baltimore in the dead of night to settle in Indianapolis just 32 days before the '84 draft and Esiason, a proud son of Maryland, ripped them for the move. The Blond Bomber was tweeting before Twitter. Even now Esiason says if the Colts hadn't had moved and Ernie Accorsi hadn't resigned as GM, they would have taken him with the 19th pick.
"Can you imagine today?" Esiason asks in wonder. "What if Dwayne Haskins or Kyler Murray or (Drew) Lock ripped an NFL team for moving prior to the draft?"
So, yeah, he was a bit outspoken. But Mike Brown thinks he fell through the first round because teams were concerned about the injured throwing shoulder in the Citrus Bowl and Esiason can see why.
"I didn't throw again until the combine and I'm sure I threw the ball all over the place in the Superdome," said Esiason of the league scouting gathering in New Orleans. Plus, Brown said, "He was emaciated." No doubt from a lack of lifting.
"But he went," Brown says. "I remember that. I remember he wanted to throw. He did what he could and that showed you something."
Still, as Esiason says, "That's why kids don't play in bowl games anymore."
He guesses there were other reasons, too. Like this year, he remembers heavy runs on defensive players, particularly rush ends. By the time he was picked at No. 37, 22 defenders were off the board, including five defensive ends, among them Esiason's college teammate Pete Koch when the Bengals took him 16th.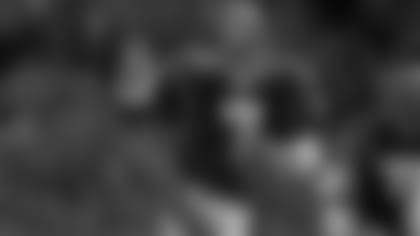 "You learn a hard lesson whether you're me or you're Aaron Rodgers or anybody else who may drop in this draft," Esiason says. "Somebody who lived it, somebody who had an excruciating four hours to deal with it, I do feel badly for a lot of these kids when they do not meet their own expectations or their own hype."
This year Esiason is utterly perplexed by what's going on with Haskins, the Ohio State quarterback. He sees a guy that threw 50 touchdown passes, completed 70 percent of his passes, has nifty enough footwork that compares favorably to the best Esiason has seen of any kid coming out and is built the way the modern game wants quarterbacks wired.
"For the life of me I don't get it," Esiason says. "I think he's a top five pick."
And maybe he will be. Esiason could have been. Of the Bengals' first two first-rounders that year, No. 7, Arizona linebacker Ricky Hunley, held out and got traded while Koch played just one season in Cincinnati with no starts. At No. 28, North Carolina tackle Brian Blados had a serviceable career and played 98 of his 107 NFL games for the Bengals with 59 starts and protected Esiason's blind side in the 1988 playoffs when right tackle Joe Walter went down with an ACL tear in the regular-season finale.
"Can zing the ball on deep crosses. Has good feel when to lead or stop the receiver with the ball," Coslet wrote after watching the second half of Maryland's Nov. 5, 1983 game against Auburn. "Can and does make the big play."
But the biggest personality in Bengals history had much more going for him than film. And the Bengals knew it because they got inside his heart, where so many drafts have gone to die in this league. It turns out home is where the heart was. It was two visits to East Islip that validated the Boomer pick.
Smouse led the way with a one-page typewritten report dated Dec. 12, 1983 detailing his conversation with Ciampi, Esiason's high school football and baseball coach. Ten years later Esiason was on the cover of Sports Illustrated as the NFL Man of the Year.
"Still comes back to visit Coach Ciampi & works out with the H.S. kids," Smouse wrote. "In fact, will wear coach's old jacket @ Blue-Gray Game this year … Even goes to visit lady grade school teacher who he felt helped him.
"Family: Mother died when Boomer 6. Father never remarried. Couple of older sisters helped raise him. Father has always been (interested) in boy."
"(H.S. Baseball Game: team blew a 7-0 lead. Needed new pitcher. Boomer said, 'You put me in and I'll get them out.' And he did. Team won. 7-6."
Wyche, who was hired, as head coach 17 days after Smouse's report, finished it off. He traveled to East Islip High on a brutally windy day weeks before the draft to see how that shoulder was doing. Esiason remembers the day as "dark and dreary." Wyche remembers Esiason didn't have a receiver and he had to catch him as well as put him through the workout.
"He didn't bloody my hands, but they were opened up a little bit," Wyche says. "I gave him the chance to work in the gym. He didn't want to. Maybe we warmed up in the gym. But that was it."
Wyche loved Esiason's size ("He could see over the rush,") and those big hands ("important in the rain as well as the snow"), but what really impressed Wyche in the gale were his short passes.
"Short passes are tough in the wind," Wyche says. "You have to take something off it. You have to throw it with a very tight spiral. He had the tight spiral."
Wyche had in mind two Paul Brown sayings on that trip. You always needed a "Thumper," a big running back that would make it hurt to tackle him in the cold weather. And you needed your quarterback to have big enough hands that could master the same cold weather.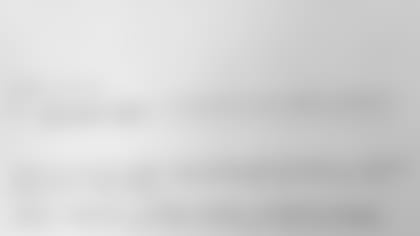 "Boomer was the kind of quarterback for a northeast or Midwest team," Wyche says. "Back then Minnesota played outdoors. Green Bay. Places like that."
Wyche may have been a rookie head coach, but this wasn't his first rodeo. Five years before in his first NFL Draft coaching the 49ers quarterbacks, the head coach, Bill Walsh, the former Bengals assistant that coached Wyche and Coslet in Cincy, told him to work out UCLA wide receiver James Owens and to find a quarterback to throw to him. Meanwhile, Walsh went to Clemson to scout quarterback Steve Fuller and told him to bring a receiver. The guy throwing to Owens? Joe Montana. Fuller brought along Dwight Clark.
"Bill was looking for a quarterback and found a receiver and I was looking at a receiver and it's not like I found Montana because everybody knew who he was but we drafted him," Wyche says.
Yet they drafted Owens first because Walsh thought Owens would be gone if they took Montana in the second. So Montana was there in the third. Owens caught 19 passes for the 49ers and was gone in two years. Montana beat Esiason in the last 34 seconds of a Super Bowl on the way to the Hall of Fame. When Esiason didn't go in the first, that didn't exactly stun Wyche. Happens even to the greats. Yet as the first round went on, he wondered. If any other teams saw what he saw at East Islip, he felt like they'd take him.
Esiason says Wyche was the only guy that came north to work him out.
"Every year, there's always a surprise," Wyche says of the falls. "Even the great ones."
But there was no surprise here. Because the Bengals went home.