The odds of landing on an NFL team with a college teammate aren't great, but having a reunion with a high school teammate are astronomical bordering on ridiculous. But North Carolina State quarterback Ryan Finely has done both.
Finley, the Bengals' first of three fourth-round picks, played in college with linebacker Germaine Pratt, the Bengals' third-round selection that marked the first time since they took Notre Dame's Dan Santucci and Chinedum Ndukwe in the 2007 seventh-round that they drafted college teammates back-to-back. Then in this year's seventh round the Bengals took South Dakota State cornerback Jordan Brown, Finley's No. 1 target at Paradise Valley High School in Phoenix.
"He's just a great athlete. He probably would say basketball was his first sport. He got into football kind of late," Finley said Thursday of the 6-1 Brown. "He played a lot of wide receiver and then when I left the next year he played more DB."
And before Finley left they also teamed up in the backcourt to lead Paradise to Paradise for the 2012-13 state title in the Arizona basketball tournament. The 6-4 Finley, who has been blowing away scouts and coaches with his mental prowess in tests and on the grease board, has pretty good recall.
"I was a 2 guard or a 3. He was the point guard," Finley said "We had a really good team. Everybody could bring it up the floor and score. The position thing is kind of ancient."
But Brown was quite definitely a wide receiver for Finley while named a first-team all-section and second-team all-state player with 54 catches for 862 yards and eight touchdowns to help Finley lead the state with 3,442 passing yards to go with his 35 touchdown passes.
"Very fluid, very fluid," Finley said.
Finley raved about Pratt the day he was drafted, about 12 hours after the Bengals took Pratt, talking about his endless tape study and anticipation in practice that would frustrate Finley because Pratt would put his preparation to use and call out the plays before his QB could run them.
"I want him to do exactly what he did college," said Finley when asked if he'd try to talk to Pratt about not disrupting practice. "If he does that, he'll be a good linebacker for us … He's got his own destiny in his hands. He's definitely not going to get outworked. He takes very good care of his body. We had a lot of players come before us that showed us what it was like to be professional and I think Pratt benefitted from those guys that came before him."
The Bengals are in a mini-run of drafting college teammates. They took Ohio State center Billy Price and defensive end Sam Hubbard last season and the year before that Oklahoma running back Joe Mixon and linebacker Jordan Evans. After that you have to go back to 2011 and Georgia wide receiver A.J. Green and offensive lineman Clint Boling. But the high school thing is unbelievable.
"What makes it even crazier is that we were the only two guys from the area the last three or four years that went Division I. It wasn't like it was 15 to 20 guys," Finley said. "Honestly, it's kind of nice to have some familiar faces right off the bat."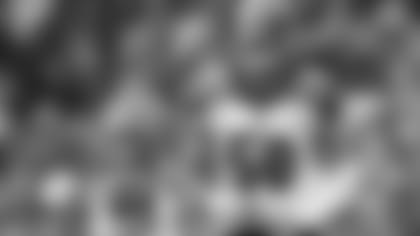 TEAMMATES II: Speaking of Mixon and Evans, they got a third teammate in the sixth round when the Bengals took Sooners running back Rodney Anderson. They both gave you the sense how popular Anderson is in Norman even though they're older.
"Hard worker. Runs really hard. Explosive. He's one play away," Mixon said. "I played with Rod for two years. It's great having him in the building. He definitely brings energy and fire and he's a physical runner."
Evans counts Anderson as one of his best friends and he's predicting great things for him as he comes back from a spate of injuries that limited to 200 college carries.
"He's a great person. A fun guy to be around. Good personality that's good for the locker room," Evans said this week. "I think we've got a pretty young locker room and when young guys come in I feel like it's easier for them to mesh when you have lot of younger guys. He was a leader at O.U. even as a freshman. He wouldn't say much, but the way he worked made older guys work, too, because he's a workout warrior. He's always had some form of leadership whether it's non-verbal or verbal."
And then there's the athletic stuff. Well, not even the stuff on the field.
"He's a freak of nature," Evans said. "He put out a video of him jumping out of a pool about three or four feet and landing. You know the explosion that shows? Whoa. He's a freak. That's what he is.
"He's special. Y'all got to see a little bit of it. I saw it every day in practice. The one word I'll say is special. Let him get healthy, get adjusted. I think he'll be great."
TEAMMATES III: And then there's second-round pick Drew Sample, a tight end from Washington, re-united with ex-Huskies receiver John Ross.
"He was excited," said Ross when he picked up the phone to congratulate him for the pick. "We didn't really talk (football). He asked about the best places to live and I told him don't live near me because I'm too far away… He blocks very well. They pointed that out during the draft broadcast. He really fights."
JUNE RETURN FOR QUEZ? The Bengals are hoping slot cornerback Darqueze Dennard returns for the mid-June mandatory minicamp after what is believed to be a minor knee scope. The Bengals were aware of the potential for surgery when they signed him to a one-year deal in March, but its thought it could be corrected quickly if it didn't respond in the off-season workouts. Until Dennard returns, they're covered in the slot with another free-agent signing from March, B.W. Webb, a guy that played last season for Bengals defensive coordinator Lou Anarumo in the Giants secondary.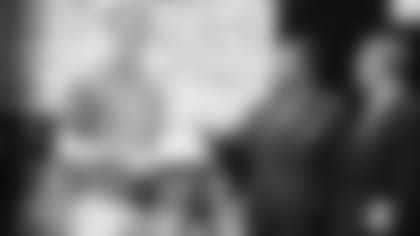 HONDO, AN APPRECIATION: John Havlicek, whose 16-year NBA career spanned two different editions of the championship Celtics, surfaced in Bengals founder Paul Brown's last training camp as head coach of the Cleveland Browns.
Havlicek, a native of Martin's Ferry, Ohio who died last week at age 79, helped Ohio State to three NCAA basketball title games during a stretch Buckeyes football coach Woody Hayes couldn't talk him into coming out for the team. Havlicek, nicknamed "Hondo," because he looked like John Wayne in the movie with the same name, told an Ohio State publication in 2011 that Hayes once introduced him as "the best quarterback in the Big Ten, except he's not playing."
Bengals president Mike Brown was at that 1962 training camp in Hiram College when Havlicek decided to pick up the game he played at Bridgeport High School. Despite his four-year absence from the sport, Paul Brown took Havlicek in the seventh round of the '62 draft with the 95th pick, a selection a tad overshadowed by Brown's trade for top draft pick Ernie Davis, the running back from Syracuse that had just won the Heisman. That draft was on Dec. 4, 1961. The NBA gathered three months later and Celtics boss Red Auerbach took Havlicek with the seventh pick in the first round.
"He was very popular and he was obviously a fine athlete," Mike Brown recalled Thursday. "At that time, it was pretty tough traveling in the NBA and that would have been a reason to try it. I remember his hands. He was a good catch, no question about it. His hands, his catch stood out. But he just wasn't fast enough. From what I can remember he may have been about 4.9 (in the 40-yard dash) and that's the one thing that's been consistent down through the years. You need speed on the perimeter."
It has been reported that Havlicek was the last receiver Paul Brown cut that year and Havlicek later said that was one of the two biggest disappointments of his career with the other not making the 1960 Olympic team. But Paul Brown's decision spawned a Hall of Fame basketball career crowned by teammate Bill Russell when Russell called him, "the best all-around player I ever saw."
"He was a great player," Mike Brown said. "Clutch. He made big plays. He could do a lot of different things and the Celtics won for so many years … He just wasn't quite fast enough (in football) and maybe it was best for him he wasn't."
Havlicek had the same sentiment when he talked to the Ohio State publication eight years ago.
 "I was going to try and play both. But the intuition of the good Lord had me in his good standing by cutting me and saying that, 'I think you belong in basketball not football,'" Havlicek said.