Jordan Willis had a big debut.
The Bengals tried to get pass rusher Chris Smith twice before and the third time looked charmed in Friday night's pre-season opener when he terrorized the Bucs backups as if he were Dwight Freeney.
Freeney because  part of Smith's off-season regimen involved watching tape of the future Hall-of-Famer and other elite sackers in an effort to revive a career that was dying last season, when Jacksonville put him on the bench for ten games.
But suddenly he's gone from life support to the life of the party. Smith may be a very hard guy to keep off the Opening Day roster if the opener is any indication. From the time he got on the field in the middle of the second quarter with the second group, he was a blur. Not to mention the Profootballfocus.com Player of the Game with six quarterback pressures on his 32 snaps.
"I would have liked to have had a sack, but it's all right," Smith said with a smile. "The one thing about it, it's a new team, new atmosphere, go out there and rush the passer. That's what they traded for me for.
"Knowing when to do the move, it's a chess game," Smith said. "The whole offseason has been about working on my moves and work my craft."
They would have like to have used one of their own picks on Smith late in the 2014 draft after he had 21.5 sacks in 27 starts at Arkansas but the Jaguars beat them to it in the fifth round.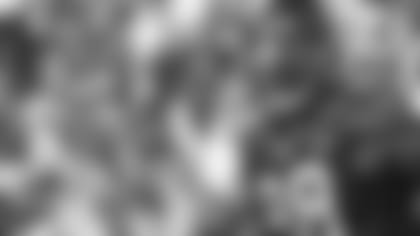 Chris Smith, who broke in with the Jaguars, had stunning opener in Cincy.
Then last year, after he played just six games in 2015, the Bengals tried to swing a deal for Smith, when they knew they would have a bevy of picks in 2017.  The deal fell through, but the Bengals scouts again revived it just before this draft and it got done. It was the scouts who kept believing in Smith's eye-popping measurables at 6-1, 266 pounds and a 40-yard time of 4.65 seconds.
That fits right in with the Bengals shift toward speed this offseason. In the third-round they drafted Kansas end Jordan Willis, the fastest lineman at the combine, and in the fourth round grabbed an Auburn defensive lineman who broke 4.7 seconds in the combine 40 by the name of Carl Lawson.
Just a coincidence that Smith, Willis, and Lawson (even though he dinged his shoulder early and may not play Saturday) finished 1-2-3 in PFF's ranking of all Bengals in Friday's game? They aren't starting and only Lawson is a regular in the nickel at rush end. But the blueprint of the future is there.
Just where Smith fits in it is anyone's guess. The Bengals defensive line room these days isn't taking reservations with 16 guys waiting for a table of 10. Does that mean they keep five or six ends? It's a list that is anchored by starters Carlos Dunlap, Michael Johnson, and Willis given his draft status. But he's not relying on that because he was terrific on 35 snaps of his own that netted a sack as well as quarterback hit and three tackles.
It leaves Smith in hand-to-hand combat with a Bengals 2014 third-round draft pick in Will Clarke, a 2015 fourth-round draft pick in Marcus Hardison, and a highly-regarded veteran of four Bengals' post-season runs and 20 sacks in Wallace Gilberry.
"We've got almost like 20 people … in our room trying to make each other better and trying to compete," Smith said.    "I came here to be a football player, not a GM. I'll let him handle the hard stuff. The only thing I can do is control how I'm rushing, how I do and leave it up to him at the end of the day."
The Bengals don't have a GM in name, but they finally got Smith in the room and so far he's making a name.