Damion Willis, the nurse's only child who only had eyes for Ole Miss, has plenty of company as one of the most watched players of Bengals training camp.
Despite snubbed by his state school, uninvited to the NFL scouting combine and disinvited in the April draft, Willis, the Bengals rookie wide receiver from Troy, has caught the eye of the two most important figures in the Bengals offense.
Head coach Zac Taylor, who like any play caller covets the big strike, is intrigued by Willis' size and length and plans to give him enough reps to see if it's good enough. Quarterback Andy Dalton, who has spent the first week of camp trying to find people to throw to other than the injured A.J. Green and John Ross, mentioned "D. Will," when asked about which young receiver has impressed him the most.
A flash came Wednesday in one-on-ones. Willis went down the sideline, leaped and wrenched a pass away with one arm.
"I don't make one-handed catches. I always try to use two hands," Willis said the day before. "To me, everyone can catch. It's making the tough catches consistently and that's where I want to get to."
When it comes to humility, Willis is more A.J. Green than Chad Johnson. He actually did make one of those catches last season at Troy and his high school coach says it was so good it made the You Got Mossed highlights.
But it's a small world of snapshots. Four years after he was on the verge of going to the University of Cincinnati only to have one last commitment rob him of his shot at the final instant, Willis has made it back trying to make Cincy's big team.
"I never really looked at it like that," Willis says. "I'm just looking to show them I belong. I may not have been drafted but I want to prove that I can compete with everybody else."
This is one of those training camp stories. It could go nowhere or anywhere or any place in between. This is about the big fish in the little pond, only the second kid to have his number retired at tiny Southeast Lauderdale High School (population 450 grades 10-12) on the fringes of Meridian, Miss.
"Never give up, and just because you don't get the big offer coming out of high school, that doesn't mean your dreams can't come true by going to a smaller school and starting from the bottom," is what the local newspaper quoted Willis saying to the crowd in the gym back in May as his high school quarterback Takari Brooks and his buddy Andrew Black presented him with the Tigers' white No. 15.
So here's how a guy that gritted through the back roads of junior college and the Sun Belt Conference without the benefit of catching off a jugs machine and sharpened his focus playing catch at dusk with his high school coach and father figure Centel Truman, ended up here catching on early on:
Early last season, Mike Potts, the Bengals scout in the south east, visited Troy, Ala., knowing that most of the NFL traffic visiting the school was interested in cornerback Blace Brown.
But while watching practice, Willis did enough for Potts to make notes to double back on film later in the season. He also watched the couple of games Troy had already played in a season Willis would finish with seven catches of at least 40 yards.
"He's got that NFL size. About 6-3, 200 pounds and he's got nice range," Potts says. "Not a burner, but he's aggressive, knows how to contest for the ball at the point and he's got good hands."
Potts looked past the average 4.5-second 40-yard dash and saw Willis' catch radius and ability to track the deep ball. He didn't just catch balls that were targeted for his body. Willis, Potts noted, was able to pluck balls away from his considerable frame.
After the scouts passed on Willis' tape and reports to wide receivers coach Bob Bicknell and offensive assistant Dan Pitcher, the coaches working together to vet the receivers, the Bengals settled on a draftable grade. No one would be shocked if he went in the fifth round. The Bengals were interested, but since he didn't go to the combine they needed to invite him to Paul Brown Stadium for a pre-draft physical and this time he landed at CVG.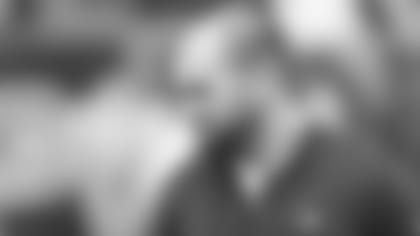 "It was also a chance for Bob and Pitch to sit down and talk to him and get to know him," Potts says. "Great kid and they thought he had good football intelligence and from what I hear that's translated here and he's picking up things well. He was high on our list and after the draft (a deal) came together pretty quickly. He was on our board, but we had other priorities late in the draft."
One of the reasons the deal was quick was the signing bonus, believed to be $15,000, the high number for the Bengals' college free agents. But a bigger reason was the research done by Willis' agent, the Buffalo-based Shane Costa.
"We thought he could get drafted, but if he didn't, we had to be prepared for free agency," says Costa, who says his client had a bevy of post-draft offers. "That meant researching every team's depth chart and finding fits. The Bengals didn't draft a receiver and their past track record of giving undrafted free agents a chance to develop and play is a really big component. It seems to be a really good match."
Head coach Marvin Lewis, well-known for believing in CFAs like Pro Bowl linebacker Vontaze Burfict, is gone. But agents know that director of player personnel Duke Tobin is still here and for every fallen first-rounder like Burfict, Tobin's staff and the coaches have combined to find CFA play-off starters like linebacker Vincent Rey and H-Back Ryan Hewitt, as well an AFC kick return champion in Alex Erickson.
Willis has that one trait every CFA needs.
"Here's the thing about Damion," says Centel Truman, his football position coach and basketball coach at Southeast Lauderdale. "It's why I think we're close. We both want to be the best at what we're doing."
Truman has countless stories of the kid's competitiveness. Like his sophomore year when he made a deal with his best friend Takari Brooks. Willis never played basketball in high school, but the football team needed a quarterback and Willis wanted Brooks. But Brooks would only do it if Willis played basketball.
"Here's the thing about Damion. He's so competitive It's why I think we're close. We both want to be the best at what we're doing." Centel Truman, Southeast Lauderdale High School coach.
Worked out pretty well. With Brooks throwing to him, he had 1,000-yard seasons in his final two years and they won a play-off game as a senior. Meanwhile, Willis willed his way in basketball to becoming a Division Player of the Year as a senior. Twenty points, 10 boards, a handful of blocked shots.
He was so new to basketball that when he blocked a shot and advised the shooter to keep it out of there, he didn't know what a technical foul was or why he just got one.
"He was a post player going against guys 6-7, 6-8," Truman said. "It was all hustle and playing hard and competing. He'd tell you he couldn't shoot foul shots, but he won a tournament they had never won when he made two when they were down one late."
And in that play-off game, after Willis pulled his groin, he went to the coaches and told them to give him the ball. He turned a 70-yard slant into the winning touchdown and saved it blocking a field goal as time was running out.
"Never played defense," Truman says.
This is the competitiveness Potts, Bicknell and Pitcher thought they were charting. Barbara Willis could have told them. Her son was always and an A and B student and got academic awards. But she knew whenever he had a bad grade.
"He'd go right to the computer to look it up," Barbara says. "He did the same thing when he came back from the Bengals for the summer. He'd hang out with his friends and girlfriend, but he spent time reviewing his (playbook), too."
For some reason, he's called her "Ma Dukes," since high school and neither of them know why. She has been a hospice nurse traveling the county for 11 years and on Thursday after she drove the hour back from Jackson she recalled how she never missed a football or basketball game and isn't going to start now.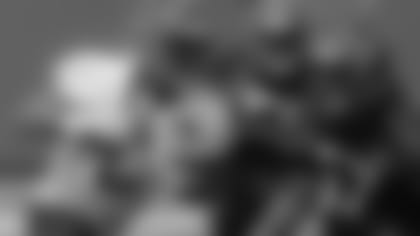 "I'll be in Kansas City and wherever Washington plays their games," Ma Dukes says of the Bengals' first two pre-season games that are on the road.
She had help raising him. Sports. Church. Her parents, who live in the next town over in the country. Coach Truman, who would always keep the field open for him. Sometimes he'd even turn the lights on.
"Great work ethic," Truman says. "He wasn't going to the mall or parties. Friday and Saturday nights, he'd be with me. Trying to get better. Sometimes we'd play catch as the sun was going down. I think catching comes down to 90 percent concentration and 10 percent fundamentals. It'd get to be dusk and he'd really have to concentrate on the nose of the football. If it hits you in the face, time to turn on the lights."
Jeff Koonz, the current linebackers coach at Ole Miss, can't really shed light on how the big schools missed Willis. Only Louisiana Tech and Louisiana-Monroe offered. Koonz, a Mississippi native, recruited the area for the University of Cincinnati when Willis was coming out of high school and really pushed for him. He had him until Kahlil Lewis out of Miami, Fla. committed to the Bearcats.
Small world? Lewis went on to lead the Bearcats three straight years in receiving before going undrafted and signing this year with the Falcons. Willis set all kinds of records at East Mississippi Community College before leading Troy to two bowl games. He still couldn't get to Ole Miss ("That was his heart," Thurman says), but Koonz isn't surprised what has happened to him since.
"I was not happy. He was my guy," Koonz says. "I thought he had the length and the look. He's one of these guys that fell through the cracks and you really don't know why. A lot of good players down here. He wasn't (an academic) qualifier and didn't need to go to junior college because of grades. He had the grades, but he played at a small high school and that probably didn't help. He was definitely under recruited, but he's got a huge upside. And he's such an engaging guy and a great kid."
Koonz has to laugh. He went from UC to North Texas State and that year guess who they ended up playing in the New Orleans Bowl? Willis had 11 catches for 135 yards and two touchdowns in Troy's 50-30 victory.
"He whipped our ass," Koonz says. "I couldn't be happier for him. You knew he was that kind of guy even when you saw him coming up. A really good athlete with good hands and a hard worker who would get a shot to make an NFL roster."
Which is how an under recruited, undrafted and uninvited has drawn a camp crowd.