Week In Review: Re-Stocked And Ready
As the Bengals continued to make moves during free agency, the defensive side of the ball is younger, bigger and stocked with play makers. A look at how focusing on the pass rush and finding play makers in the secondary have re-stocked the Bengals defense.
Joe Burrow Puts His Stamp On Bengals' Rebuilt Roster
The author on the next book about the Bengals is going to have to circle March 19, 2021. It's the day the Bengals officially became the team of quarterback Joe Burrow in his second year in the second year of the second decade of the Zooming '20s.
Jessie Bates III's Next Step: 'I'm Trying My Best To Step Into The Leadership Role'
Free safety Jessie Bates III is flexing his leadership muscles as he joins fellow veterans Vonn Bell and D.J. Reader to get their new look defense in focus.
Huber Hang Times History With Return
Off his career year and a 17-game season away from tying Ken Riley as the Bengals' all-time leader in games played, Cincinnati's own Kevin Huber agreed to come back to the Bengals Monday for a 13th season as their punter.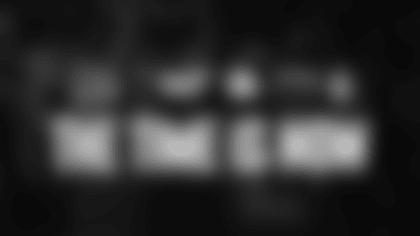 Be A Part Of Something Special
Join the team with your own Season Ticket Membership. WHO DEY!
Who's New? Bengals Roster Re-Set After Free-Agency Flurry
After the first few revolving-door days of NFL free agency, here is Bengals.com Senior Writer Geoff Hobson's roster reset and pure speculation on what could be next at each position.
Apple Catches Bengals' Eye
How about acquiring a 25-year-old cornerback once taken with the 10th pick in the draft when you go stocking for depth? That's what the Bengals did Tuesday when they inked Eli Apple and are hoping his enormous talents find a home.
From Greensboro To The A Gap: D.J. Reader, Larry Ogunjobi Team Up In Bengals Middle
Defensive tackles D.J. Reader and Larry Ogunjobi present an athletic tag team that should elevate the Bengals pass rush. Ogunjobi can play his natural position at the three technique, while Reader continues to do the grimy work of the nose man, a group of which he is considered an elite member.