Week In Review: Change Continues
The plan to start offseason workouts on April 9 has already been in motion for two months, ever since the Bengals signed head coach Zac Taylor the day after Super Bowl. That was a month before they spent in free agency when the club committed about $1 million to Taylor's vision of a renovated Paul Brown Stadium workplace he wants to reflect his culture. When the players show up on the ninth, the walls plan to tell them before Taylor does that a new era is under way.
Hobson's Choice: Emotions Eleven As Bengaldom Mulls Draft
In the latest Hobson's Choice, Bengals.com Senior Writer Geoff Hobson answers questions from fans about the franchise's draft plans, who in the front office makes the selection and team needs heading into the 2019 NFL Draft.
Bengals.com Media Mock Draft: What If?
In the latest Bengals.com Media Mock Draft, the big question becomes "What If" on if none or one of the quarterbacks are taken until the team selects at No. 11. Geoff Hobson has mocked before the Bengals had a head coach, after the combine, before free agency, after the pro days and really, not a whole lot has changed. Find out who the Bengals might take at No. 11 overall.
Price Is Right And That Means Healthy
Bengals center Billy Price is happily walking down the aisle into the new season. Price likes where he is finally even though the Bengals changed the offense and the line scheme for the second straight year.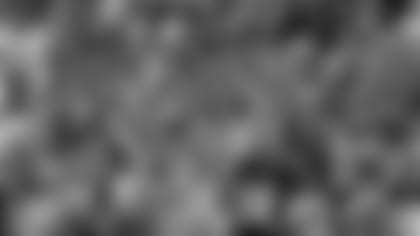 2019 Season Tickets
Bengals Season Tickets are officially on sale – don't miss a second of the action! Who Dey!
Green, Boyd Listed Among Top WR Duos In 2019
A.J. Green and Tyler Boyd were listed among the top wide receiver duos by NFL Media senior analyst Gil Brandt heading into the 2019 season.