Because they've got a new head coach, the Bengals could have started their off-season program on Monday. But new head coach Zac Taylor has a plan, which is why it starts April 9.
The plan has already been in motion for two months, ever since the Bengals signed Taylor the day after Super Bowl. That was a month before they spent in free agency when the club committed about $1 million to Taylor's vision of a renovated Paul Brown Stadium workplace he wants to reflect his culture. When the players show up on the ninth, the walls plan to tell them before Taylor does that a new era is under way.
"A big splash," says Jeff Brickner, the Bengals' sun-up-to-sun-down director of operations. "A lot different than what we've ever had. Guys walking into the locker room (will see it) … Not that the culture is bad here by any means. It's a new feel. It's different. And we're trying to get Zac's message across to the team."
Brickner, who still has the work ethic of growing up on a farm, has noticed Taylor's change-in-the-wind eye for detail. It ranges from small (how the new locker room nameplates and the other signs match the lettering in other parts of the stadium) to big (how he wants the players' locker room entrance to set a tone) and how it fits together.
"He's definitely got a plan," Brickner says. "He wants there to be unity in everything."
With apologies to Hemingway, it's a clean, well-lighted place. Well, it's always been clean. But since the locker room and the coaches are in the basement, it can be dim.
Taylor covets light. Light means energy. Light can also symbolize no gray in communication. That's a big part of Taylor's message that seems to also emphasize pride in the logo, the brand and the history. So the lightning quick crew from the four-generation downtown Cincinnati construction company of JDL Warm figures to get it all wrapped in a bow by early May.
"Those guys are machines," Brickner says.
But the players are going to see plenty next week: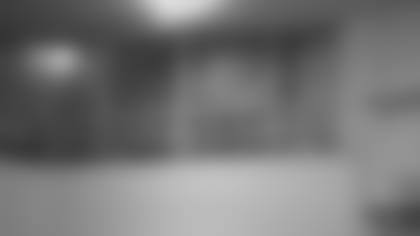 Upstairs on the mezzanine level that houses the largest coaching staff in Bengals history are seven new offices as well as two new viewing rooms for each offense and defense, as well as remodeled copier and coffee rooms.
Downstairs the players get to the locker room through the same hallway that passes by the cafeteria and television studio, but the corridor is going to be flooded by more lighting, images of franchise greats and a wall with four 48-inch television screens. At the entrance of the opposite end of the locker room the plan is to have a wall with quote from Bengals founder Paul Brown and that's not very surprising. Taylor has already hung a painting of Brown on the Bengals sideline in his office's re-modeled anteroom that features an added row of lights above the desk of Taylor's assistant, Doug Rosfeld.
There'll also be new signage in the weight room, where the biggest change is on the floor with the new turf field Taylor had installed to match the markings he wants for various on-field activities.
"(We looked) at the offices and how we could re-allocate the space so every coach would have their own office," says Brickner of a duty roster that is now at 23. "And Zac wanted the players, when they walked into the building, to know it was different. That was why the walkway was done."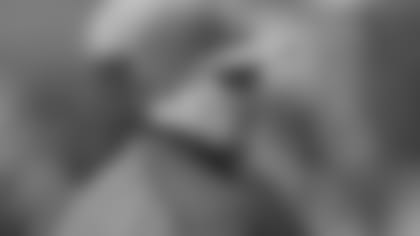 There's also the catwalk upstairs that leads to the coaches. Now it's going to be filled with three coaching offices and a viewing room that has whatever the players need to watch film.
"I look at the positives of it, is that things have been consistent here for a long time, but they are certainly open to change," said Taylor last week at the NFL meetings about getting hired by a team that has begun a season with a new head coach just six times in 51 openers. "Everyone is open to change, everyone is open to doing it a different way. But that's what's unique about the Bengals, they're very loyal and it's been a certain way for a long time, and there's a lot of really good people in the building who are open to the ways that we want it done, and changing a couple of things here and there, it's been a fun process for us."
He's changing more than a couple of things, like starting the offseason a week later than he could have. But he went by the book because the collective bargaining agreement allows only a certain number of days in the facility during the spring. (No, C.J. Uzomah. It's not because of Giovani Bernard's Italian wedding this weekend.)
"If you did that, you would have to take a week off, probably Memorial (Day) Week," Taylor said of an April 1 start. "I did not want to take a week, do all this work and then take a week off, they're not lifting, they're not running, they're not practicing and then come back. To us, it just made more sense, start a week later, do it all consecutively and then when they're done for the summer they're done and we've got good consecutive work in."
Like Brickner said. The man has a plan. That's what the walls, say, too.
Renovations are underway at Paul Brown Stadium with new graphics and office space throughout the building.