To submit a question for the next Hobson's Choice, click here. To learn more about "This Day in Bengals History" by Geoff Hobson, go to Bengals.com/Book or visit the Bengals Pro Shop.
My question is regarding our signings during free agency and looking forward to the draft. Since we have re-signed Tupou and signed Wynn, it seems like they feel comfortable on the defensive line. Do you think they feel confident enough in the development of Andrew Billings to pass on a DT and go LB in the first round? If not LB, do you think offensive tackle is still on the table, despite our recent early round failures at drafting that position? The Bengals don't trade up in the draft often, but they do trade back quite a bit. What are the odds that we move out of #11 in either direction? Is there a guy that the Bengals really want that would make them move up, or someone they don't feel they need to reach for to get and decide to move back? Thank you. Cliff Riley, Florence, KY
CLIFF: They've moved up once in the first round during 51 drafts. That's as many Triple Crowns in baseball over that same span, so the odds are pretty well set. Moving back is always an option and more frequent (twice since 2012) because of the extra high pick they would get and if the QBs drop you'd think they'd be in a prime spot if they're not in the market for one.
Good question about Billings. I think he gets a bit of a reprieve with a new defensive staff, but at that point they're going on grades and if the tackle is the best player, I'd imagine they would take him. Josh Tupou and Kerry Wynn are key role players but have no bearing on those early rounds. Especially the first. If there's a defensive lineman with high enough grades, they'll grab him.
But everything is on the table. They'll discuss any position there where the grade is worthy. So the discussion is more like, is the defensive lineman (or tight end or QB) graded high enough to offset the need at linebacker or on the offensive line?
I've seen you mention Christian Wilkins (DT -- Clemson) a bunch when you've discussed draft prospects for the Bengals at 11. I also like Wilkins, but I have a hard time seeing him be the best player available at that spot. Is he somebody you've heard they like or is Wilkins somebody you love?
I do think getting some interior rush help is a high ranking need, but I'm still crossing my fingers for an Ed Oliver (DT -- Houston) slide the way Aaron Donald did in 2014 where a top five player was still available for the Rams with the 13th overall selection. The Donald and Geno Atkins comps are unshakable and you'd think that would make Oliver a top five lock, but NFL teams get weird when it comes to size and projecting them to the next level.
Still, I feel Oliver and Devin White (LB -- LSU) will be long gone when the Bengals are on the clock. In that scenario, Devin Bush (LB -- Michigan) makes a ton of sense. As they did last year, Cincinnati has left one glaring need on the starting roster and seem poised to address it in the first round. Devin Bush would add speed and athleticism and he moves like somebody that could be much better in coverage in the NFL as he's asked to do different things than he was at Michigan. Stepping into the Bengals' weakside LB role would fill out the "starting" lineup.
Having said that, should I be eliminating offensive tackle completely at 11? I could see that position offering being the best player available if Jawaan Taylor (Florida) or Jonah Williams (Alabama) are on the board. Before they gave $7.4M in cash to Bobby Hart in 2019, I felt right tackle was the pick, but after that signing and then giving up starting money to John Miller at right guard, I think the offensive line has their five starters. Do the Bengals see it the same way or would they invest in a backup OT with a premium pick? With the injury history of Cordy Glenn and the play of Bobby Hart during his career, it's not unthinkable that a rookie could play SOME in 2019. With the reported interest in veteran free agent Jordan Mills (Bills) and Trey Hopkins having some experience playing tackle, maybe that swing spot will be filled before the draft also.
I think that leaves a pick between linebacker, tight end, defensive tackle and MAYBE quarterback if the right signal caller falls on draft day. As of today, I'm penciling in Devin Bush just as you did in your media mock this week.
Anyway, keep up the good work and I hope everything is going well for you and yours. Joe Goodberry, Niagara Falls, NY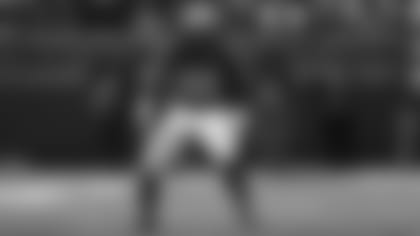 JOE: Thanks for your annual draft check-in and all your good work.
I love Wilkins all on my own. How could you not? I guess the knock on him is he does nothing spectacularly. But all I know is he's an Opening-Day ready defensive tackle that has played a lot of games (50) with a lot of production and played his best on the biggest stage of all for Clemson. And he's impeccable off the field as the only Clemson scholarship player to graduate in two-and-a-half years. If you can pencil in a guy as a solid 10-year player in the trenches, what are you waiting for? For what it's worth, Wilkins is Scouts, Inc.'s No, 5 player. So some don't see it as a reach. But maybe the Bengals agree with you.
 Yeah, I don't see Oliver getting to No. 11, either. I'm not sure about the Geno-Donald comps. This kid's good, but those guy are brute strong and at a maybe 270 pounds, he can't anchor like them. They've both got longer arms than Oliver, but yeah, you're right. He's got game-changing speed, enough it looks like he can go the edge, too. That worries you a bit, too. Some are talking about him on the edge, even at linebacker. So what is he? But no question his speed makes him a potential top seven guy.
Bush is the best fit when it comes to position need, of course, but is he the best 11th pick? Like you, I also think it's a nice fit, but it does fly in the face of usual top ten principles that a guy shouldn't be off size or too slow or a projection. In this case, Bush is under six feet and weighs just 234 pounds. Not very big.
I thought when they signed Bobby it was a way of freeing them up in the draft so they wouldn't have to take a tackle at No. 11 and, to me, anyway, it was a sign they felt there were going to be higher-rated players at other positions. Does it mean now they can take a backer or one of those D-ends? That's what I was thinking, but I could also see them taking a tackle at No. 11 if the grades merit. Especially if they think he's versatile.
With this being Zac Taylor's 1st Draft as a head coach I'm sure he's feeling excited and rightly so.
But I'm sure he's feeling pressure also in regards in at pick at number 11.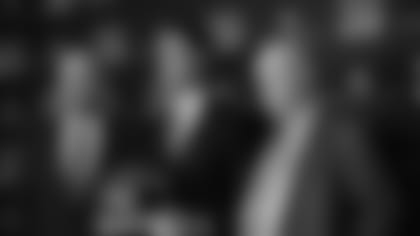 1. When the Bengals are on the clock...who has final say between Mike Brown, Duke Tobin and Zac Taylor or is it a consensus pick,all on the same page?
2. At 11...does the front office draft a player thinking "he can be that type of player who can impact us right away and might be that missing piece to a playoff appearance?" Wayne Milliken, Streetsboro, OH
WAYNE: When they're on the clock, the decision has already been made because they're going off the grades on the draft board and the highest name wins. That stuff has already been hammered out by consensus in draft meetings days and weeks in advance, although in this decade director of player personnel Duke Tobin has run the draft room the scouts have more sway than they used to have. But both Tobin and Bengals president Mike Brown want to make sure the head coach is happy and that still carries a lot of weight in Bengaldom. Given Tobin led the search for the new head coach, you've got to figure he and Taylor have a similar approach to the draft.
With Tobin, they've really tried to stay to the model of going with grades no matter the positional needs. A first-round pick is usually viewed as a guy that's going to come in and start right away. Not so much a missing piece, but a huge piece. Plus, they need more than one piece to get over the top. Not a lot. But some. Linebacker, O-line lead the way.
Springing Forward. Is there any chance Duke and the Fam would consider moving up in this Draft to appease the forward thinking, Zac Taylor? The young head coach appears to be have an aggressive approach and may not want to sit idle or fall back and watch others take an elite talent. The Bengals have the draft ammo to make such a move, hopefully they have the (guts). New Dey! M. Bloomfield
M: Sorry. Had to do a little editing there. Taylor had a long enough interview with the Bengals to know trading up happens once every Triple Crown (baseball) season. And there's what, maybe six or seven elite players? He won't be sitting back there for long watching them go off the board. In this draft, being aggressive and creative would be getting the heck out of No. 11, trade back and pick up an extra pick to give you a chance of getting two starters instead of one for sure. With five sixth-round picks, they've got some ammo, but they're not moving up in the first round with any of that. They don't have any first-round ammo, really, because they're looking to keep their picks on Thursday, Friday and early Saturday.
Hey Geoff, love your work. I know folks on Twitter give you a hard time, but keep doing what you are doing. Here is my question. More mocks are having the Bengals picking Haskins or some QB at 11. What is your honest take on that? Me personally, I don't think that will happen even if Haskins is there. But I think folks are running with what Mike Brown said about it being a prove it year for Andy and some feel like he won't get the job done. I think he will. Thanks and keep up the good work. Curtis Baldwin, Natick, MA
CURTIS: Thank you for the kind words from where Route 9 is known as the Ted Williams Highway.
The new golden rule should be, "Thou Shalt Never Look At Your Mentions," and I haven't for 10 years. I got bullied for most of my youth, so I've had my fill. Life is too short. (Natick had some of the toughest baseball bench jockeys in the old Bay State League, but they weren't bad guys or bullies and were actually pretty funny.)
The organization holds Dalton in more regard than the fans, which isn't exactly front page news but does explain to a degree why there's a pretty good chance they're not going to take a quarterback there. And they will look and they will consider because you have to in the name of due diligence. As for Haskins, he probably won't be there at 11, the Bengals traditionally don't trade up and if he is there at No. 11 would they go for a guy that basically did it for only one year? They almost always stay away from one-year wonders at every position, never mind first-round QBs. So history would say no, but we've seen plenty of history get moved in the first round before so I never say never.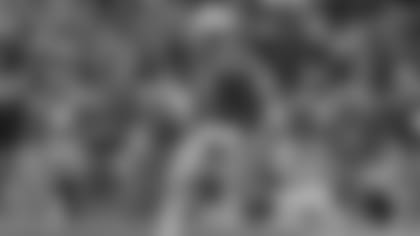 Geoff, Hello again, The Draft a few weeks away. Give us the Bengals top 5 positions of need and with baseball season starting. What do you think are the keys to a successful Reds season? Thanks for your hard work. Maan Aboulhosn, Titusville, FL
MAAN: As always, thanks for checking in. I'll go linebacker-offensive line-tight end-defensive line. After suffering through the first week of the Red Sox season (what league has their defending world champs open on a West Coast trip?), I think it's pretty much the same. You're only as good as your starting pitching. Votto and Puig can't get them out.
I really hope that you read this because I think Bengals fans would like to hear your take.
I'm going to make the case for a QB at 11 or 9 in a trade up situation. The reason is we've seen 8 years of AD with one outlier year in 2015 when the team was fully loaded and extremely healthy. In the NFL that's just not sustainable, your QB has to be an elevator, not need to be elevated, unless you are going to go for it in FA when they are on a rookie deal. AD has a 6-19 prime time record, 0-4 in the playoffs, and who knows the last time he beat the Steelers, we know who AD is.
So what's the plan then? Mike Brown says he has to prove it, and what if he doesn't? What if we get the career average guy, win 7-9 games and they find themselves picking 18th next season. What's the plan, trade into the top 5? At 11 you are on the fringe of blue chip players, with the exception of a potential franchise QB. You take that chance for the, now what, possibility. And if Dalton has a career year this year, then great you maximize the current roster, you have him for the next two years with great play, he leaves signs a big contract and the Bengals get one of those oh so convented comp picks.
In closing, have a plan, you can't pay Andy Dalton 25 million a year to be a middle of the road, non big game winning QB. After missing out on Mahomes, Watson, and Jackson, they better do something because us non informed shopping at Wal-Mart fans, that are left have spent decades waiting, are all but done. So have a plan and if you're not going to be good, then be interesting. Thank you. Dustin Merritt
DUSTIN: They were real interesting in the '90s when they shocked the world and traded down to get David Klingler in '92 and in '99 when they turned down the Ditka trade to take Akili Smith. That buried them for 15 years. Whiffing on two QBs will do that to you. The Browns have been downright fascinating since they came back into the league in 1999 with four first-round QBs that busted before Baker Mayfield, staying at No. 1 overall for one (Tim Couch), trading back into the green room for another (Brady Quinn) and gambling on a 28-year-old project (Brandon Weeden) and a flame out in Johnny Manziel. It all made for great copy and compelling drama, but it also sentenced them to the cellar for 20 years before they (so far) got it right in a draft that had four QBs that could have gone No. 1.
So I'll pass on interesting and just try to get better. In my opinion, the best way is making the QB's offense better, not gambling on a QB change. Because no matter when you draft him, he's obviously next.
Look, you've got a solid argument. No one down here is saying the fans are non-informed. From what I can see your note is another example that the Bengals have one of the most knowledgeable fan bases in the league. Maybe your way is the best way. But I've got a solid argument, too.
And, for all we know, maybe they agree with you. Maybe they'll stun us at No. 11 and take a quarterback. They're certainly looking at them. Last week Taylor said everything is on the table and Mike Brown waxed poetically about rookie QBs giving teams flexibility under the salary cap. Given that they don't start draft meetings until this week and won't exactly release a transcript on what they discuss, nothing is decided and it's all going to be speculative anyway. But if they don't take a QB at No. 11, I don't think that means they don't have a plan. We all know the Bengals' two Super Bowl quarterbacks were taken in the second (Boomer Esiason) and third (Ken Anderson) rounds. I hope the plan is not to reach and bust out just because Dalton is two seasons from his contract year.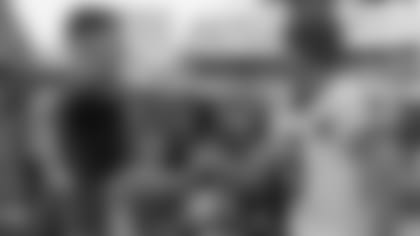 And I'm not saying Dwayne Haskins or Kyler Murray or maybe even Drew Lock is a bust. I don't know. I don't think anyone does. To me, the plan is pretty clear and I don't think it precludes drafting a quarterback. Get better on offense. Lift the play of a proven, experienced, decorated starting QB. And, no, we don't know this AD. Not in this offense with this coaching staff with this play-caller. This is a scheme-league, my opinion. Zac Taylor brings the scheme that turned Jared Goff from a bust into an MVP candidate. Do you think scheme matters? Look at how Greg Roman and James Urban finessed Lamar Jackson in Baltimore last year (good luck with that for 16 games, by the way), not to mention Doug Pederson again pushing all the right buttons with Nick Foles in Philly. After Foles threw for seven TDs and 10 picks with the pre-McVay, pre-L.A. Rams in 2015, he's got 24 TDs and 11 picks since in the Pederson/Andy Reid system that includes a Super Bowl MVP.
I can understand exploring the QBs. But I don't think you have to trash Dalton to do it. Let's talk about the guy you call "AD." The last time I saw him beat Pittsburgh was last year when he went 75 yards in nine plays to get the go-ahead TD with 1:18 left. That is, if the defense could have made one sack, one play, one stop. Just one in the last 78 seconds. That's how close they were to 5-1 on three straight fourth-quarter comebacks. Right, they didn't. Tough to blame Dalton for it, though. Just like it's tough to blame him for the last three years, when he's been swallowed in a vortex of two offensive coordinators, A.J. Green missing 14 games, an offensive line grappling with transition and a defense that when it hasn't been decimated by injury it's been struggling. Maybe I'm nuts, but I think Dalton has been a solid and a constant amid the turbulence.
I just don't think you can write him off as a 7-9 win guy. The man has won at least 10 games four times. Since 2011 he's got more wins than Joe Flacco, Phillip Rivers, Eli Manning, Matthew Stafford and Carson Palmer when Carson retired after 2017. Only Stafford (24) has authored more fourth-quarter comebacks since Dalton came into the league in '11.
But he's not the elite talent that can take you over the top, right, you say? My point is, do you think Murray and Haskins are? I hear a lot of people talking about waiting until next year's class. You drop the 11th on him, you better be sure he's got a higher ceiling than Dalton and I think Dalton's ceiling is higher than you think. Can he take you to five straight postseasons? Can he win two division titles? Can he go on the road and win one late? Yeah, I get it. You want to know if he's got enough to win the big one. But you better know he can do those other things first because that's what he would be replacing.
Do something? Why not trade down (not up) and not only improve your defense, but mend the offensive line, find another tight end and give the ball to a guy that has won nearly 60 percent of his games. If you want to fix this team, I don't think picking a QB at No. 11 in this draft does it. Now, maybe they think that guy's there. But if they don't, I don't think it means they don't have a plan. You can't manufacture them.
I have seen a lot of mock drafts where we have selected quarterback, offensive tackle, even tight end with the 11th pick. Every time I see one of these, I cringe. Don't these guys get it? What the Bengals need more than anything right now is a linebacker who can cover tight ends and running backs coming out of the backfield. And we clearly have an opportunity to get one of the top two. We could probably even trade down a few spots and still get Bush. But one thing we CANNOT do. We cannot pass on Bush, or even White, if he is still on the board, and watch that linebacker fall to the Pittsburgh Steelers. Does anyone remember Ryan Shazier? We passed on him, too, and the Steelers gobbled him up. If not for the terrible injury he sustained, he would probably be on his way to a Hall of Fame career. Please, let's not see history repeat itself. What do you think? John Acree, Chesapeake, VA
JOHN: You're right. The Steelers are supposedly drooling over Bush. And I love Bush, too. He's fast, tough, smart, leads and he'll hit you. He's also small and that worries me. I mean, he looks like a safety. And, remember, Shazier has at least two inches on him. But, man, they need him, don't they?
Geoff, why do you think the Bengals won't draft an OL? It's the biggest need on this team. Matt Lacy, West Chester, OH
MATT: I think they are going to draft an offensive linemen or two even if they don't take them in the first round. If they deem one not valued enough at No. 11, I would imagine they'll keep looking. They need another tackle, for sure. And I'd quibble with you. I'd say linebacker is a bigger need than the offensive line.