To submit a question for the next Hobson's Choice, click here. To learn more about "This Day in Bengals History" by Geoff Hobson, go to Bengals.com/Book or visit the Bengals Pro Shop. You can save 40 percent now through Father's Day.
I'm a true believer that your team is only as good as your offensive and defensive lines. So even though I think they had a really good draft, I just think they reached too early for a TE. Why wouldn't you draft another offensive lineman in the 2nd round and build your offensive from there. Rick Lewis, Naples, FL
RICK: Couldn't agree with you more about the trenches. I might even narrow it to the offensive line. Just look at the fortunes of this franchise. They went to both Super Bowls with terrific O-lines that featured two franchise all-timers in Anthony Munoz and Max Montoya. The team went into steep decline when that line broke up in the wake of their departures and they couldn't find many answers.
The Marvin Lewis Renaissance was made possible by the anchor of tackles Willie Anderson and Levi Jones and center Rich Braham. Anderson should be in the Hall of Fame and Jones and Braham should have made Pro Bowls. When Lewis tore it all down (in large part because of the departures of those three foreshadowing another line decline), and famously re-booted with A.J. Green and Andy Dalton, it all began at left tackle with Andrew Whitworth and right tackle with Andre Smith reinforced by top guards such as Bobbie Williams and Kevin Zeitler. When their replacements weren't up to it, it's no surprise the team mirrored the struggles up front the past three seasons and had their first run of three straight losing seasons since before Lewis.
(Another O-line lesson is in the AFC North, where the hiring of Mike Munchak as the Steelers offensive line coach got them back in the postseason after a rare drought a few years back and where his defection this offseason is something to watch. And you only have to look as far as the 21st century dynasty of the Patriots. If Tom Brady had a Hall of Fame offensive lineman, I may have missed him. But he had line coach Dante Scarnecchia for every season until 2014 and 2015. They called him back to rescue them in 2016 after the Pats missed The Big Game in '15 and have made every Super Bowl since, winning two of them.)
I think the Bengals have attacked the problem aggressively. They made sure that new head coach Zac Taylor, the guy crafting the scheme and calling the plays, has an offensive line in sync with the playbook when he hired long-time colleague Jim Turner to coach the position. That's harder than it sounds. Their last two first-round picks have gone right to the heart of it in center Billy Price and left tackle Jonah Williams. And for the first time in history back in April they traded back up into a round to grab Ohio State guard Michael Jordan, the last of the potential O-line starters staring at them in the fourth round.
To me, Sample follows right with that philosophy. To have the best blocking tight end in the draft only helps your offensive line, in both the run game and the pass. I think you could make an argument the Bengals did use that second-round pick on an offensive lineman. Sometimes he'll catch it, but there'll be many times he'll help them set the edge, too.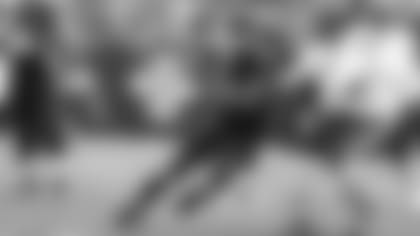 I want to thank you for taking time to answer so many questions and for providing fans with such a great news source. I have a few questions:
1) With the shifting of Cordy Glenn to guard and Williams at LT now how does the RT position look with Hart? Is there something the coaches have seen with Coach Turner's scheme that national pundits haven't?
2) The defense really seems to be coming along, getting Webb in FA and resigning Dennard is great. The secondary seems poised for a great year as does the D Line. However, line backer continues to be a glaring weakness. Who are your linebacker candidates to step up this year? And do you see us trading for a linebacker?
3) Lastly any word on an extension for AJ Green?
Thank you for your time and consideration! I look forward to reading your next article!
WHO-DEY!!!! Zack Hoffer, London, OH**
ZACK: Thank you for reading and taking the time to write. Always great to hear from the hometown of Charles Richard LeBeau, the Pro Football Hall-of-Famer who developed the earth-shaking zone blitz still felt today while the Bengals defensive coordinator in the '80s. And a hell of a nice guy.
Bobby Hart is the right tackle as sure as Mike Brown is the owner, Zac Taylor is the head coach and Adriel Jeremiah Green is their best player.
I think you just answered your own question. Turner had six weeks to look at Hart and how he'd fit into his scheme and recommended they sign him. Jim has given you his reasons, too. He's a big, athletic guy and those kinds of athletes just don't show up at yard sales. Guys with pretty much the same skill set and similar talent got paid twice what Hart did from teams that couldn't line up without one.
The backers are a work in progress, no question, but I'd hesitate to call them "a glaring weakness" without seeing them in pads playing in a new scheme. They feel like they upgraded with the drafting of North Carolina State's Germaine Pratt in the third round and Auburn's Deshaun Davis in the sixth, although Pratt has been slowed by a hamstring issue.
But he gives them something they need badly in there: size, speed and violence. And guys like defensive coordinator Lou Anarumo think Davis' football IQ and middle linebacker-production is going to shine when the pads come on. I'll say it again. I hesitate to judge any player off what he did in last year's defense because everyone looked so tentative and unsure. If they can play fast because they get the system instead of getting buried by it, a guy like 2018 third-rounder Malik Jefferson could break out big. He's got all the measurables but he hasn't shown them yet. I could see a training camp trade for a backer, but I could also see them waiting and claiming a guy on waivers after cut down day.
They traditionally do extensions in training camp and I'd expect the same here. When Green signed his first extension the Bengals were preparing for the regular-season opener. All I'm hearing right now is that both Green and the team want to do something, which is just about the right timeline.
Hello, Greetings from Mexico! Do you see the Bengals signing any free agents out there? There are still a lot of needs a couple of good players still in the market. Who do you wish they would target and who do you think is realistic Option. Who Dey! Rodrigo Saavedra, Mexico City
RODRIGO: Thank you very much for the note from your great city. The current buzz centers around former Buccaneers defensive tackle Gerald McCoy, a guy the Bengals would love to team with fellow Pro Bowler Geno Atkins in the middle. From what I can gather, coaches and management think the addition of McCoy would make an already hard to block middle downright inscrutable for offenses and are both open to bringing him in to visit and get a handle on the financials.
While visiting Cleveland and before he took a recruiting trip to Baltimore, McCoy said he considered the Bengals a possibility. He's being lobbied by Bengals senior defensive assistant Mark Duffner, just coming off three seasons coaching the Bucs linebackers, and A.J. Green, whom he knows through the same agency that represents them. And it's believed that Bengals head coach Zac Taylor and McCoy, both Oklahoma natives, have a connection.
Yes, they'd love to have McCoy, but there's a big qualifier. Not at the cost of extending Green and Tyler Boyd this year to shore up the receiver position. And then there is cornerback William Jackson III's extension looming either this year or next. With two unsigned draft picks, a pad for injury protection and a ballpark of $35 million in extensions for just those three, they'd love McCoy, too, but also have to make it work. You can crunch the numbers anyway you want to come up with yes or no. The big take, to me, either way, is they're willing to bring in such a major player so late. They haven't done that since James Harrison in 2013.
Other than that, the market is pretty picked over. The next step is let's see who gets cut.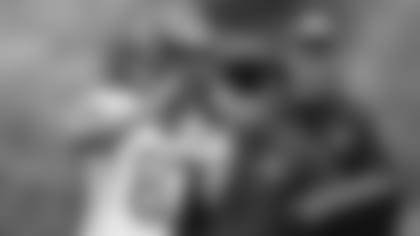 Hello sir! I've got a good question for you. Do you think that with our money situation everything will work out to get a long term contract with A.J. Green and Tyler Boyd if they decide too, as well as getting some of the other guys we are losing? Isaac Nelson, Lehi, UT
ISAAC: They want to get both guys done and so do the players, so yeah, I think they get done before Sept. 5, when they tentatively leave for the opener in Seattle. The only question I have is if they have the ability to extend Green, Boyd, Jackson and sign McCoy.
**Hello Hobs! I'm a lifelong Bengals fan that was born and raised on the east side of Cincinnati, but now I reside in the capital city of Columbus now!
My questions are as follows. First off, recently Tyler Boyd said that the Bengals will have the best offense in the league this year. Do you agree with that prediction?
Lastly, I'm somewhat concerned that coach Taylor is more concerned about our offense instead of the defense per what A.J. Green said a couple of weeks ago! I'd like to know your thoughts about this and thank you. Casey Ford, Columbus, OH
CASEY: I'm an East Sider for life. Couldn't sand blast me off Beechmont Avenue. Thanks for checking in.
I don't see why not, although I'm thinking top 10. Point made, though. Boyd, one of the most alert Bengals when the game is in motion, sees what we all see. The Bengals don't have the offensive line the Rams have had, but they can go pound-for-pound with them when it comes to their skill people if everyone is healthy. And Taylor saw the nooks and crannies of that L.A. dream scheme and what works best for a playbook that has scored the first and third most points in the NFL during Sean McVay's two seasons as head coach. If the Bengals are true to their commitment to run the ball they can get into the top 10. And, yeah, with Green and running back Joe Mixon each going for at least 1,500 yards, maybe get to No. 1. The best way to take the heat off a young offensive line? Mixon, Giovani Bernard and a cast of thousands.
As for that last thing, I'm pretty sure that's not what Green meant when he talked about how nice it is to have an offensive head coach. From what I could read into it, Green said it was great to have a head man that sees the game the same way he does. That had nothing to do with how Taylor values the defense.
Here's how much the guy values defense. He's got two more defensive assistant coaches than they had last season and for the first time anyone can remember, one of them is a senior defensive assistant in Duffner, heading into his 23rd season in the league. And for what is believed to be the first time ever they've got a defensive quality control coach that played in the NFL. Jordan Kovacs played 28 games as a safety with Anarumo's Dolphins.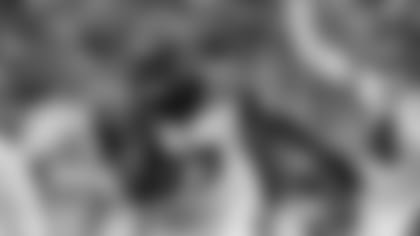 Hello sir! It's a New Dey! My question is how come the coaching staff hasn't considered playing Cordy Glenn at RT and keep Clint Boling at LG? Douglas Jones, Bowling Green, KY
DOUGLAS: Glenn has never started at right tackle. Not in college. Not in the pros. When Glenn left Georgia, he and Boling had the most starts in school history on the offensive line with 50 broken down like this: 28 at left guard, 18 at left tackle, four at right guard. So that would be quite a stretch to put Glenn over there now. Plus, Boling isn't healthy (ailment unknown) and may or may not be ready for training camp. So they've filled that hole with Glenn and Boling is a versatile guy that could play every spot. Their best right tackle is Hart.
I'm wondering how the players feel about all the sports media looking them over or ranking them low in almost everything? Also how come the team never wears their throwbacks uniforms with Bengals spelled across the helmets? Also want to know how the new staff feels about Malik Jefferson? Schemauri Henry
SCHEMAURI: The guys I've talked to about their off-season press, you can put them into three groups. One has no idea what the pundits think and could care less. Another enjoys being under the radar and thinks it helps. Dalton, for one, fondly recalls his rookie season and the soothsayers calling for the Bengals to go 0-16 in 2011. The next time they looked, the Bengals were 6-2 at the break and on the way to the playoffs. And the other group is a bit miffed, but shrugs and says it has put a chip on their shoulder.
NFL rules mandate a player can use only one helmet for the season, so the only way you can change the design is if you put a different decal on it. But the Bengals paint their stripes on the helmet and can't remove them. And to have throwback uniforms with the post-1981 helmets wouldn't make much sense.
The coaches this year are like the coaches last year. They like Jefferson. He's a hard guy not to like because he's extremely athletic, can run and has good size. But like last year's coaches, they need him to pick up the defense faster so he can do exactly that. Play faster. And it's too early. Can't judge the front seven in pads.
Love Hobson's Choice by the way. Keep up the good work. I have a two part question. I personally see William Jackson becoming the number one corner, this year. That being said, I think Dre could be a dominant third corner, or perhaps third safety. Giving an opportunity to another player on the roster to become the number two. Dre seems to get beat a lot on double moves, and lacks recovery speed. Though his ball skills are tremendous. Do you see any of the other corners on the roster challenging Dre Kirkpatrick for number two corner?
I believe Gio should be given an opportunity on special teams on kick/punt returns. That should give one of the rookies the opportunity to back up Mixon, and let Erickson play more with the offense in three, and four wide receiver looks. I believe either of the rookies would do better than Gio, as a backup to Mixon. Which rookie would be the best back up to Mixon? I like Williams, but a healthy Anderson is hard to overlook. Bjorn Ferguson, Cincinnati, OH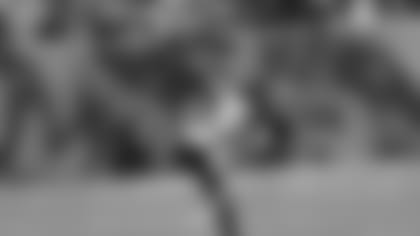 BJORN: Thank you for reading the column and hope you pen another one soon. We can agree to disagree. I think it's going to be tough to move Kirkpatrick out of there. He's not built for the slot or safety. He's an outside corner. And a good one. ProFootballFocus.com rated Kirkpatrick the 13th best corner in the league last season when it came to allowing receptions per coverage snaps. He and Jackson was the only starting tandem in the top 16. Webb is an excellent pickup, but he's a slot guy that can play the outside if needed. Interesting note here. Webb was ranked 19th by PFF in the same category, so they've got some guys that can press and cover.
Couldn't disagree with you more on running back Giovani Bernard and wide receiver Alex Erickson. Why would you take Erickson away from returning and make him do it less? He's proved in his three seasons he's one of the better guys in the league doing it, both kicks and punts. And then you ask Gio to do it even though he's never returned a punt and has four career kick-off returns.
Especially if you're looking for a third or fourth receiver. There he is. Gio has great hands and is a beast to try and take down in the open field. Arguably, he was the most underused player in the league last season. Get the ball to him. In the slot. Bubble screens. Swing passes.
I do agree with you on the rookie backs. You are exactly right. Really good.. Sixth-round picks Rodney Anderson and Trayveon Williams are great gets and have great futures. Williams is a big-time No. 3 right now and I'd be tempted to PUP Anderson all year so his knee comes back fresh and ready next year. So still put me down for Joe Mixon and Gio as one of the best 1-2 punches in the league.
I think John Ross will be a breakout player this year, what player do you see breaking out this year? Dylan Moore, Hamilton, OH
DYLAN: Right end Sam Hubbard and defensive tackle Ryan Glasgow. It looks like Hubbard is going to be starting and he'll get plenty of chances to improve on those six rookie sacks. He keeps coming and coming and coming. When he's coming off the edge, he's dynamic. You think about a four-man rush on third-and-long consisting of Atkins and Glasgow inside and Carlos Dunlap and Hubbard outside and, well, pretty good. And you've got an 8.5-sack man in Carl Lawson coming off the edge and an ACL.
Glasgow was terrific coming off the bench playing both the run and pass inside before he went down early last season with an ACL of his own. His tenacity fits with D-line coach Nick Eason's blue-collar background (both are grinding fourth-rounders) and going into his third year, he's got break-out written all over him.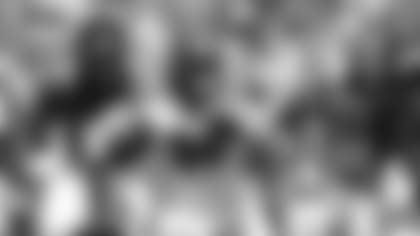 Hi Geoff! Contacting you from Colts country. Lifelong Bengal fan who appreciates Lapham as much for his blocking in the IceBowl as much as his Bengal takes. My question is, now that our offense looks like it's coming together on paper, what's the early take on what ails our defense? Can Wren help Geno, Billings and Glasgow? Can we trust Preston Brown? Thanks again! Drop by St. Elmo's next time you're in town! John Lowe, McCordsville, IN
JOHN: Never knew until earlier this year about the nice, throwback cozy place above St. Elmo's. I thought a Prohibition raid was on the verge at any moment. Same old story on defense. How good are the linebackers going to be? Really, in a rush and cover league, they've got weapons up front and in the back. If they can just get the middle figured out with which backers can run and tackle and think.
I think, yes, you can trust middle linebacker Preston Brown. He's a year removed from leading the league in tackles. Put him in a defense where everybody knows what they're doing, and you get the same guy. To me, that's a big part of it for the linebackers. Anarumo's effort to simplify things after last season's chaotic beginnings has won a lot of the players over. You figure the backers are going to be the biggest beneficiaries of a scheme that lets them play fast without the hesitations. All these guys are in the same boat. Brown. Jefferson. The two kids, Pratt and Davis. Let's see how they respond in the new defense.
Hey man, first time ever sending in, but long time listener/reader. Fan since 92! How do you believe our RB corps stacks up with the rest of the NFL's? I believe that if Anderson gets healthy, that it's 2nd to none! Easily most talented RB stable in the league! Very excited about the two studs Williams and Anderson, especially getting them in the 6th round. WHO DEY Mr. Hobson! Tim Stanelle, Danville, KY
TIM: Thank you for reading and hope this is the first of many notes. Absolutely. I agree with you.
How many teams have a current NFL conference rushing champion (Mixon) and the current SEC rushing champion (Williams)? None. You're right.
How many clubs have a current NFL conference rushing champion and SEC rushing champion along with a running back that has three NFL seasons of a combined 1,000 yards from scrimmage (Bernard)? None. How many clubs have a current NFL conference rushing champion, SEC rushing champion, a running back that has three NFL seasons of a combined 1,000 yards from scrimmage along with the first FBS back in 21 years to have at least 139 yards rushing and receiving in the same game (Anderson)?
After all is said and done, why are so many "experts" down on the Bengals? I personally think we have less questions with our team than both Pittsburgh and Baltimore, and we will see how Baker Mayfield plays without Zeitler guarding for him. David Koch, Cincinnati, OH
DAVID: I spent a lot of time on this last week, but it remains a worthy question.
They didn't sign any free agents worth the budget of six New England states. They didn't pull off a Thursday night bonanza in the first round of the draft. Instead, they bored everybody by picking the guy they should have and then with nobody looking Friday and Saturday committed franchise firsts with three trades, two of them moving up. They didn't hire a big name head coach with click-busting headline quotes who has been recycled and rehashed. Instead they quietly went for brains and youth and system instead of buzz. Not a recipe to tame the glitzy power rankings.
Three straight losing seasons doesn't help, of course, in the middle of a country in the middle of a small market. They haven't helped themselves in a lot of ways.
But, let's face it. The Bengals are just lousy copy in the reality TV era, where everything is upside down and what's real doesn't have to be.
A.J. Green doesn't go around carving up the quarterback into tiny little sound bites. Andy Dalton puts kids on a bus to take them to charitable outings rather than throwing his targets under one. Tyler Boyd isn't lobbying for an extension by sitting in the lobby. He's here, earning it. Boy, how boring can you get? Green and Dalton have embraced their new coaches. How dull. Baker Mayfield? He's got a big, media personality that mocked an old coach on this same Paul Brown Stadium sideline. I guess you could call that fiery. Others would call it bush. One thing is for sure. It gets you views in the offseason.