Accessible Drop-Off/Pick-Up Area
There is an accessible drop-off/pick-up area at the corner of Central Avenue and Pete Rose Way, providing direct access to Gate A.
The Bengals, the City of Cincinnati and Hamilton County provide approximately 100 additional disabled parking spaces for Bengals games patrons in Lot 1 at the corner of Central Avenue and Pete Rose Way.
Address, Email and Phone Numbers
Main Office: (513) 621-3550
Ticket Office: (513) 621-8383
Bengals Pro Shop: (513) 455-8484
Paul Brown Stadium: (513) 455-4800
All Paul Brown Stadium gates will open 90 minutes prior to kickoff. Patrons showing a Fifth Third Bank Bengals Checking* card at Gate E will be granted access 120 minutes prior to kickoff. Children under the age of two will not be required to have a ticket to gain admission. Once you enter the stadium, you may not exit and then re-enter. Medical emergencies are the only exceptions.
Ticket stubs should be retained throughout the game to allow ushers to verify seat locations to which holders are entitled.
Alcohol is strictly prohibited from being carried into Paul Brown Stadium. Fans 21 years of age and older may purchase two alcoholic beverages per person, per transaction. All alcohol sales will be discontinued at the end of the third quarter.
The following alcohol policies are in place to ensure that all guests enjoy the event in a safe and comfortable environment.
No alcohol will be sold to a guest who appears to be intoxicated
Guests passing alcohol to minors will be ejected and subject to arrest
Guests possessing alcohol who do not have proof of being at least 21 years of age may be ejected
We reserve the right to refuse the sale of alcohol to any guest.
Based on recommended NFL public safety best practices, we strongly encourage fans to not bring any bags. One (per person) of the bags listed below will be permitted inside Paul Brown Stadium:
Bags that are clear plastic, vinyl or PVC and do not exceed 12"x6"x12"
One-gallon re-sealable clear freezer bag
Women's clutch purse no larger than 4.5" x 6.5" with one of the clear plastic bags
Medical bags for accompanying patron
All items subject to search. All other bags will be denied. Prohibited items include, but are not limited to: purses larger than a clutch bag, coolers, briefcases, backpacks, fanny packs, non-clear cinch bags, luggage of any kind, seat cushions with zippered covers, pockets or flaps, computer bags, camera bags, and any bag larger than the permissible size.
For a complete list of Prohibited Items, scroll down to "Prohibited Items" or click here.
Banners, flags and signs are permitted provided the item does not obstruct the view of other guests, is not commercial or offensive, does not display profane language, advertisements, or political slogans and must not be placed over any official stadium signage, including field wall graphics. Banners may not be larger than 3 ft x 8 ft. and may not be attached to a pole or stick which may cause harm to the guests seated around you.
Banners may be hung from the stadium façade provided they otherwise meet these requirements. Stadium management reserves the right to prohibit banners due to space availability and message content.
To make our stadium more inclusive, we've partnered with Bose to provide sensory kits, equipped with noise cancelling headphones. In addition, these kits also include a fidget toy and squeeze ball and are available at Season Ticket Member HQ located just inside Gate E by section 152 should anyone need to use them. If you know someone who could benefit from using Bose products to find their sanctuary, nominate them here.
The Bengals Ticket Office is open Monday-Friday from 9 a.m.-5 p.m. and on Saturdays before a home game from 9 a.m.-12 p.m. The office is located in the Bengals administration building on the South side of the stadium, near Gate E.
On game days, the Ticket Office/Will Call location is on the North side of the stadium, located between Gate B and Gate C (next to the Bengals Pro Shop). Will Call and sales windows are open four hours prior to kickoff until the end of the second quarter.
Hand-held cameras are permitted for non-commercial use. Camera lenses cannot exceed six inches and please refrain from the use of flash photography. Video cameras will not be permitted in Paul Brown Stadium without prior written permission from the National Football League and the Cincinnati Bengals.
Paul Brown Stadium is now a cashless facility. Visitors to the stadium for Bengals games, concerts and other events can expect to exclusively use a credit card, debit card or mobile payment for all purchases in the facility.
Children under the age of two are not required to have a ticket to enter the stadium.
Club Seat guests may enter Paul Brown Stadium at the designated Club entries adjacent to Gates A and D as well as any other gate and may access either of the two club lounges.
The Cincinnati Bengals have established a "Fan Code of Conduct" for all of our season ticket holders, their guests and other fans who attend our games. We are committed to creating a safe, comfortable and enjoyable experience for all of our fans, both in the stadium and in the parking lots we control around the stadium (Lots A,B,C,D,E, U,1, and Freedom Center). We want all fans attending our games to enjoy the experience in a responsible fashion.
The following behavior is prohibited in the stadium and in the parking lots listed above:
Interference with the progress of the game (including throwing objects onto the field)
Intoxication or other signs of impairment related to alcohol consumption that result in rude or irresponsible behavior
Behavior that is unruly, disruptive, or illegal in nature
Fighting, taunting or threatening remarks or gestures
Foul or abusive language or gestures
Sitting in a location other than the Guest's ticketed seat
Standing, sitting or loitering in aisles
Excessive standing (please consider fans who cannot stand the entire game)
Standing on seats or chairs
Smoking, including e-cigarettes and vaping in any area of Paul Brown Stadium (except designated smoking areas located at Gates)
Displays of affection not appropriate in a public setting
Public indecency
Possession and/or use of illegal drugs or firearms
Obscene, indecent or offensive clothing
Failing to comply with instructions from ushers, parking attendants, security or law enforcement
All Season Ticket Holders and Parking Pass Holders are responsible for their conduct as well as the conduct of their guests as well as those using their tickets or parking passes. Violations, by either the Season Ticket Holder or anyone using their tickets or parking passes, may result in being ejected from the stadium or parking lot, and their season tickets, parking privileges and Charter Ownership Agreements are subject to revocation without refund.
The Cincinnati Bengals and Paul Brown Stadium thank you for adhering to our Fan Code of Conduct.
Fans wishing to report poor fan behavior during Bengals games at Paul Brown Stadium may do so by sending a text message to "HELP" at 69050. Fans using too much foul language will first get a warning from stadium security. Those who continue could be ejected and have their season tickets and personal seat licenses revoked. More serious offenses could lead to arrest. When callers report problems such as threats, fights or drunkenness, security officials will use the stadium's video cameras to focus on the offenders and then respond.
Aramark is the Bengals food service provider. A wide variety of food, drink and merchandise stands are located throughout Paul Brown Stadium. Aramark may be contacted at (513) 455-4900.
Designated Driver Program
Designated Driver Booths are located at Gates C and D. Guests wishing to participate must be 21 years of age with a valid driver's license. In return, registered guests will receive one coupon redeemable for a soft drink during the game.
From I-75N/I-71N: Take I-75/I-71 north to the 2nd or 5th Street exit in Ohio; follow traffic police to desired parking lot.
From I-75 South: Take I-75 south to the Freeman Avenue exit and go south on Freeman Avenue; turn left on Mehring Way and follow directional signs and traffic police to desired parking lot.
From I-71 South: Take I-71 south to the Gilbert Avenue/Riverfront Parking exit or 3rd street/Downtown Parking exit and follow directional signs and traffic police to desired parking lot.
From I-471: Take I-471 north to west US 50/I-75; take the 3rd Street exit and go west on 3rd Street; follow the traffic police to the desired parking lot.
There are two separate drop-off areas available to the elderly and the disabled. The first is located along the east side of Central Avenue between Pete Rose Way and Mehring Way, heading north on Central Avenue. There is also a drop-off area at the corner of Race Street and Freedom Way.
Due to traffic congestion on Central Avenue, the road will be closed until 30 minutes after the event. Pick up of guests after the event may begin once Central Avenue is reopened.
Elevators are reserved for use by disabled guests (along with one companion) as well as suite holders and club seat patrons.
Should there be an immediate need to evacuate the stadium, fans will be given instructions via the public address system. It is recommended that you familiarize yourself with the exits nearest to your seats. An evacuation plan video will be displayed on the videoboards pre-game to educate fans.
Family restrooms are located throughout the stadium at the following locations:
East Sideline - Sections 134 and 146
West Sideline - Sections 104 and 116
Plaza - Sections 102, 118, 132, 148 and 150
North Club - Section 224
East Canopy - Sections 337 and 343
West Canopy - Sections 306 and 314
East Club Lounge
West Club Lounge
We value the input of our guests regarding their experience at Paul Brown Stadium. Please feel free to request a comment card at one of our Fan Information Booths. Your comments help us make your visit to Paul Brown Stadium more enjoyable.
You can contact anyone in the Bengals organization by writing to:
Fans wishing to have player trading cards autographed can write at their own risk directly to their favorite player at the Bengals address noted above. Please include a self-addressed stamped envelope with your request. While the team encourages all players to respond to their fan mail, it is ultimately up to each player to determine when and if items are returned. As a general rule, please allow four to eight weeks for a response, as most players do not have secretarial help.
First Aid stations are located throughout the stadium at the following locations:
East Sideline - Section 136
West Sideline - Section 116
North Plaza - Section 129
East Canopy - Section 334
West Canopy - Section 316
There are seven entry gates. All entrances are accessible for guests with disabilities.
Gate A is located on the West Sideline off Central Avenue
Gate B is located on the Northwest Plaza
Gate C is located on the Northeast Plaza
Gate D is located on the East Plaza off Elm Street
Gate E is located on the Southeast Plaza off Mehring Way
East Club VIP
West Club VIP
Every lot provides handicapped parking spaces for season ticket holders with passes for the lot. In addition, single-game parking is available for handicapped patrons in Lot 1, which is located at the corner of Pete Rose Way and Central Avenue. Handicapped parking in Lot 1 is available on a first-come, first-served basis.
Paul Brown Stadium has over 1,000 handicapped seating areas available. If you have special seating needs, please contact the Bengals ticket office at 513-621-8383. The ticket office is open Monday-Friday from 9 a.m.-5 p.m. and on Saturdays before a home game from 9 a.m.-12 p.m. On game day, handicapped seating can be arranged by visiting the North Ticket office (located between Gate B and Gate C on the north end of the stadium).
The Jungle Zone is a pregame event located at the Andrew J Brady ICON Music Center outdoor lawn. It begins three hours prior to kickoff and ends at the start of the game. The Jungle Zone consists of the following attractions:
Music
Food and Beverage
Group Private Party Tents
Free Interactive Games
Any items found should be turned in immediately to a Fan Information Carts, located at Gates B, C, D, & E. To inquire about lost items, please contact Paul Brown Stadium Security at (513) 455-4850, Monday through Friday. All items must be picked up within 30 days.
You and your belongings may be searched upon entry into the stadium. By tendering a ticket and entering the stadium, you consent to such searches and waive any related claims that you might have against the NFL, its member clubs, their affiliates and stadium landlord, or their agents. If you elect not to consent to the searches, you will be denied entry into the stadium.
For any medical emergency while inside Paul Brown Stadium, notify any Paul Brown Stadium Team Member, who will contact medical assistance. If patrons know in advance that they may need to exit Paul Brown Stadium for a medical emergency, they may register at the Plaza Level First Aid room located in the north end zone closest to Gate C, prior to or upon departure for later admittance.
Mobile tickets are easier to manage and enable contact-free entry. Fans can access their tickets by downloading the Official Bengals App, which is available for free via the App Store for iPhone users and the Google Play Store for Android users. Please use the guide below to learn more.
To be considered to sing the National Anthem at a Cincinnati Bengals home game, please send the following items:
E-mail entertainment@bengals.nfl.net with a link or file of the singer performing an acapella version of the National Anthem in less than two minutes.
Resume including singers contact information (if singer is under 18 please provide parent/guardian contact information), experience singer has in performing, experience performing National Anthem, etc.
List of references with all contact information
Recent photo of performer
Any additional information you feel we should be familiar with
Nursing mothers who would like to bring in pumping equipment can do so by approaching the ticket gate and notifying our security personnel. Security will screen your bag and tag it so that it can be permitted to enter.
Once inside the stadium, if you would like to nurse or pump, please find your way to any one of our TriHealth First Aid stations where they can provide you with a clean, private space with electricity (if needed).
Fans interested in purchasing parking on a single game basis should click here to find their game and availability.
If you are interested in purchasing a season long parking pass, please call the Bengals Ticket Hotline at (513) 621-8383.
For general information on our parking lots and garages and for directions on how to navigate to our parking, please click here.
Patrons may not enter the playing field at any time. Violators will be prosecuted.
Team practices at Paul Brown Stadium are not open to the public. However, fans can come see the team practice during the team's training camp, which is held at the practice fields next to Paul Brown Stadium. Training Camp runs from late July through mid-August.
Only accredited members of the media, authorized Bengals staff, and visiting team staff are permitted access to the Press Box.
The Bengals Pro Shop is open year-round and offers a wide selection of Bengals merchandise. In-season, the Bengals Pro Shop is open Monday-Saturday from 10 a.m.-5 p.m. and on Sundays (non-game day) from 12 p.m. – 5 p.m. In the offseason, the Bengals Pro Shop is closed on Sundays.
On game days, the Bengals Pro Shop opens 90 minutes before the start of the game and closes an hour after the game.
The Bengals Pro Shop is located on the north end of the plaza at Paul Brown Stadium. Free parking is available on non-event days. Fans can also shop online at shop.bengals.com.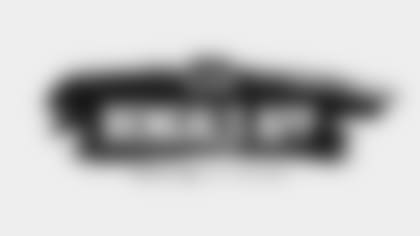 Download The Official Bengals App
Stay up to date on the latest Bengals news and highlights with the Official Bengals App!
The Gameday program is available for sale at vender stands throughout the stadium and at the Bengals Pro Shop. Fans can also view the online version as well.
Only clear bags smaller than 12"x6"x12" will be permitted, or a small clutch purse smaller than 4.5" x 6.5".
Prohibited items that are discovered during security inspections must either be returned to the owner's vehicle or discarded. No item may be left at the gate. All other items that enter the stadium are subject to a visual search.
To ensure that all guests have a safe and enjoyable visit to Paul Brown Stadium, guests will not be permitted to bring the following items into the stadium:
Alcoholic beverages
Animals (with the exception of service animals)
Beverage containers
Bottles and cans, with the exception of unopened bottled water
Chairs
All Coolers (unless medically required)
Confetti
Illegal substances
Noisemakers
Obscene or indecent clothing
Recording equipment
Segways/motorized scooters, mobility devices are allowed
Sticks, bats, poles or clubs, selfie sticks
Strollers
Thermal containers
Tripods, monopods
Umbrellas
Photo cameras with lens that exceed 6 inches
Video cameras
Weapons
Remote controlled aircrafts, drones
Any other items deemed dangerous or inappropriate
Due to limited parking, we encourage patrons to utilize public transportation. The drop-off area for Metro is located under Second Street in the Transit Center.
Hand-held radios and televisions are permitted as long as you listen with an earpiece or headphone. Please be considerate of neighboring fans when using radios or televisions.
Guests leaving the stadium before or during events will not be allowed back into the stadium. Medical emergencies are the only exceptions.
No person, firm or corporation shall engage in the business of ticket broker in the City of Cincinnati unless licensed as provided under city ordinance. The resale of tickets on Paul Brown Stadium property is prohibited. Violators are subject to arrest and confiscation of tickets without refund, along with possible loss of COA and/or season tickets privileges.
Special announcements on the public address must be limited to medical and police emergencies. Paul Brown Stadium does not display birthday, anniversary or other personal messages on the scoreboard.
All guests entering the stadium will be subject to a visual search by stadium security personnel prior to entering the gates. In addition, fans that wear or bring heavy clothing, jackets or blankets will be asked to open up such items for an inspection of the item. All guests are encouraged to come early so that they may enter the stadium in a timely manner. Guests may only bring bags into the stadium that are smaller than 12"x6"x12".
In accordance with Federal ADA Guidelines, certified service animals assisting guests with disabilities are permitted inside Paul Brown Stadium. Emotional support animals and comfort animals are not permitted in Paul Brown Stadium. Under the ADA, service animals must be harnessed, leashed, or tethered, unless the individual's disability prevents using these devices or these devices interfere with the service animal's safe, effective performance of tasks. In that case, the individual must maintain control of the animal through voice, signal, or other effective controls. The handler is responsible for the service animal at all times, including any necessary clean up. To relieve the animal, the handler should contact a stadium gate manager to obtain permission prior to exiting the stadium to ensure they will be granted re-entry.
Paul Brown Stadium is a smoke-free facility. Tobacco products, e-cigarettes and vaping are not permitted in the stadium except in designated smoking areas located at Gates. Guests who fail to comply with the policy may be subject to ejection from Paul Brown Stadium.
The two Club Lounges, conference rooms, press dining room and party suites offer ideal banquet facilities for groups ranging from 25-1,000. The areas are available for rental during non-game/event days. Our spectacular river and city views offer a memorable setting for your social affair. For information, call our Events Coordinator at (513) 455-4830.
You can schedule Paul Brown Stadium tours Monday-Friday from 10 a.m.-2 p.m. from April 1 through mid-July. Tour costs are $11 for adults, $9 for children 18 and under and $9 for seniors. Group pricing available. To schedule a tour or inquire about group pricing, please call (513) 455-4800.
Tailgating at Paul Brown Stadium is a long-standing tradition and is permitted in all parking lots surrounding the stadium. Open-Flame tailgating is ONLY permitted in surface parking lots.
Surface parking lots 1, 1U, A, B, D, E & Hilltop will all open four (4) hours prior to kickoff. Parking spots can be purchased in advance here or on gameday.
Lots close two (2) hours after the conclusion of the event – for evening events, tailgating activities must conclude no later than midnight. Fans and their vehicles must exit the lot at closing time.
Paul Brown Stadium offers free Wi-Fi. The network name is FreeWiFiPaulBrownStadium. No password is required.
Game days: Will Call is located at the North Ticket Windows, between gates B and C. Will Call is open 4 hours prior to kickoff until the end of the 2nd quarter.
Non-game days: Will Call is located in the Bengals administration building at Gate E. Office hours are Monday through Friday, 9 a.m.-5 p.m.