In honor of another trip to the NCAA's Final Four this weekend for former Bengals associate head strength coach Ray "Rock," Oliver, we present this year's second edition of the Bengals.com Media Mock Draft.
Oliver, the head of UK's strength program, and the Wildcats are headed to their fourth Final Four in the last five years with a 38-0 record. But, alas, our Media Mock is not so Rock-solid.
Since the first one back on March 1, free agency has filled some holes and created others. Of the 20 teams picking in front of the Bengals, 14 have picked different players than a month ago, leaving a different universe of players available.
Thanks to the several re-signings the Bengals have executed the past month, anything goes. So that's what happens at No. 21:
1.   TAMPA BAY:  QB Jameis Winston, Florida State; Roy Cummings, The Tampa Tribune: Cummings makes the call even  as he's headed to cover Winston's pro day in Tallahassee. The Bucs still love him.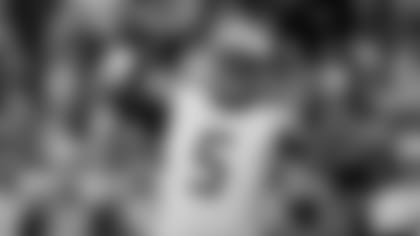 2.   TENNESSEE: DT Leonard Williams, USC; Jim Wyatt, The Tennessean; Wyatt, whose NFL debut covering the Titans was the '99 opener when the Bengals got beat at the gun, doesn't believe the club has a gun to its head at QB and says they'll decline to take Oregon quarterback Marcus Mariota. But you could probably interest them in a trade, where they could still get Washington defensive tackle Danny Shelton. Brian Orakpo and Derrick Morgan have arrived via free agency to rush the edge for the Ray Horton-Dick LeBeau 3-4 at outside backer.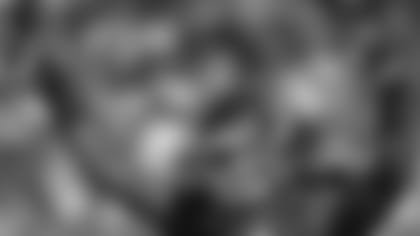 3.   JACKSONVILLE:  DE/OLB Dante Fowler, Florida; Pete Prisco, CBS Sports.com: Prisco, the Jacksonville resident and long-time Jags observer, can't trade down here. So he takes a guy that he thinks can play both outside backer and end. The Jaguars have some flexibility here after signing defensive end/tackle Jared Odrick and tackle Jeremy Parnell in free agency. Ideally the move is to trade down, but if not they can use a young pass rusher.
4. OAKLAND: WR Amari Cooper, Alabama: John Clayton, ESPN.com: Time to honor the late Al Davis with a big, fast guy that can run. The only wide receiver the Raiders have drafted the last two years is someone named Brice Butler in the seventh round in 2013.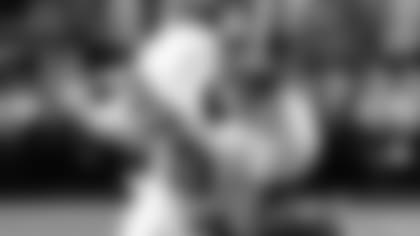 5. WASHINGTON: DE/OLB : DE Shane Ray, Missouri;Liz Clarke, The Washington Post: A dicey spot for them. They're not looking for a QB who looks to be a project in a pro system and now is a good time to remember that one of the reasons Washington head coach Jay Gruden loved Andy Dalton in 2011 is because he thought he was pro ready coming out of TCU.
So they desperately need a trade out of here. They need help on both lines, but it may be too high for Ray and certainly too high for an interior offensive lineman.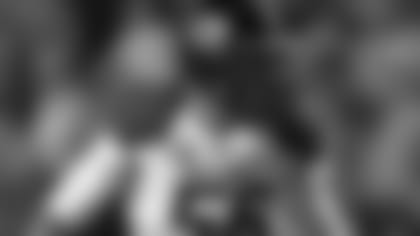 6. JETS: QB Marcus Mariota, Oregon; Rich Cimini, ESPN New York: Mariota doesn't look to be their first choice. They still need pass rushers, so if Fowler or Ray is there that's a good fit. Nebraska's Randy Gregory probably not so much because of his bouts with marijuana. It wouldn't be beyond them to take a wide receiver even though they just added Brandon Marshall.
7. CHICAGO:  DE/OLB  Vic Beasley, Clemson: Brad Biggs, The Chicago Tribune: It's the first time ever the Bears have a played a 3-4 courtesy of new head coach John Fox  and they need a dominant  pass rusher. Guys like Ravens refugee Pernell McPhee, Jared Allen and Lamarr Houston will get their shots, but they're not great fits. They can use a wideout, but the draft is deep enough there to get one later.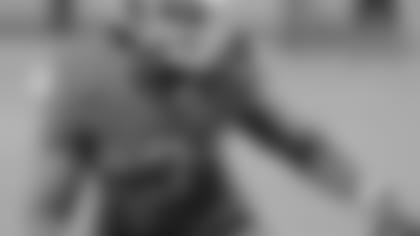 8. ATLANTA:  WR Kevin White, West Virginia; D. Orlando Ledbetter, The Atlanta-Journal Constitution: The Bears just crushed them with the Beasley pick, they don't look ready to gamble on Gregory, and there's a dropoff when it comes to edge rushers. Just a tad early for Bud Dupree? But with Roddy White turning 34 this season and Julio Jones' foot battle-scarred, a receiver makes sense.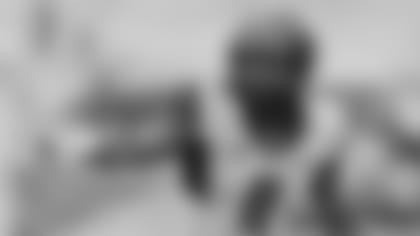 9. GIANTS: OL Brandon Scherff, Iowa; Mike Eisen, Giants.com:  They've started to address the offensive line the past few drafts and need to finish it off after finishing 23rd in the NFL running the ball this past season.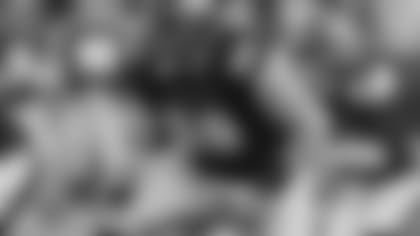 10. ST. LOUIS: OL La'el Collins; Jim Thomas, The St. Louis Post-Dispatch: Thomas admits it's a stretch because this looks a little too high for Collins. And if the Rams sign some offensive linemen before the draft, they can look elsewhere. But at the moment they have just four offensive linemen on their roster that have started at least one NFL regular-season game.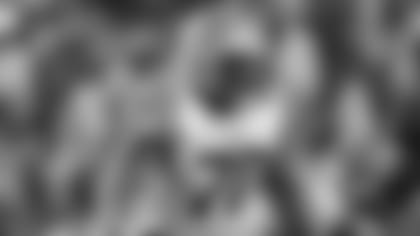 11. MINNESOTA: CB Trae Waynes, Michigan State; Chris Tomasson, St. Paul Pioneer Press: The successor to Bengals cornerback Darqueze Dennard in East Lansing gets former Bengals cornerback Terence Newman as a mentor in the Twin Cities as old friend Mike Zimmer drafts one of his key positions to take his up-and-coming No. 14 defense to the next level.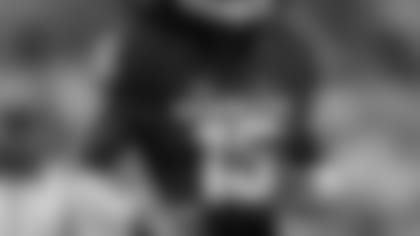 12. CLEVELAND: DT Danny Shelton, Washington;Tony Grossi, ESPNCleveland.com: At some point the Browns have to stop Bengals running back Jeremy Hill. Or anyone at that point after finishing last in the loop against the run. GM Ray Farmer is adamant you don't have to take a receiver in the first round and the team that has Josh Gordon has to stay miles from Gregory.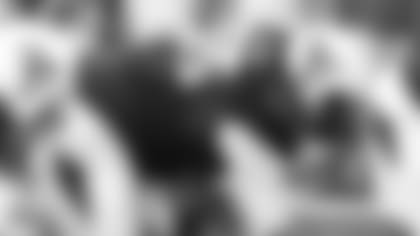 13. NEW ORLEANS: WR DeVante Parker, Louisville; Kathleen Terrell, NOLA.com/The Times-Picayune: Dupree had been the pick before free agency, but with tight end Jimmy Graham and wide receiver Kenny Still now gone, Drew Brees needs weapons. Plus, Parker is one of the top players left on the board.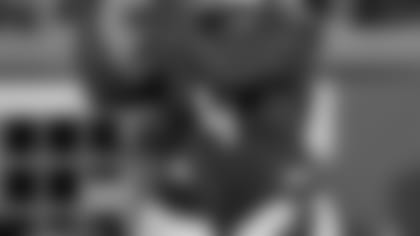 *14. MIAMI: RB Todd Gurley, Georgia: *Chris Perkins, South Florida Sun-Sentinel: With Waynes and Parker gone, the Dolphins draft room is in a fix. In the last Bengals.com Media Mock, Perkins took Texas defensive tackle Malcom Brown, but the Suh signing negates that and it's too high for a cornerback or linebacker. Miami needs a power back in short yardage and on the goal line to go along with Lamar Miller, as evidenced by free agent Stevan Ridley's visit to South Beach.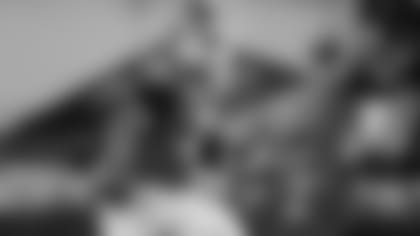 15. SAN FRANCISCO: WR Dorial Green-Beckham, Oklahoma; Matt Maiocco, CNSBayArea.com: They desperately need a wide receiver with Michael Crabtree on the outs and Stevie Johnson down the coast in San Diego and they may be desperate enough to take a gamble on DGB's character because he may have the best receiver talent on the board.
16. HOUSTON: OLB Bud Dupree, Kentucky;John McClain, The Houston Chronicle: With Brooks Reed now in Atlanta, they need a strong side 3-4 linebacker and defensive coordinator Romeo Crennel likes them big and fast and Dupree is both. And he may be more comfortable standing up. The need for corner has been negated with the re-signing of Kareem Jackson.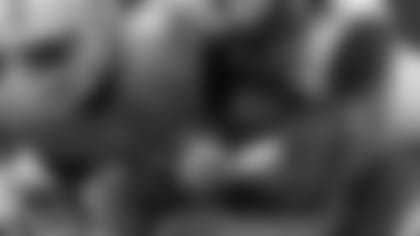 17. SAN DIEGO: OLB/DE Randy Gregory, Nebraska; Michael Gehlken, U-T San Diego: Picked to go as high as No. 2 in at least one long-ago mock, Gregory is in a free fall after his marijuana history has been trending the past week. You figure, though, the drop has to stop at some point and why not here because of the value as one of the best if not the best pass rusher in the draft? The Chargers have said they're moving on from veteran sack ace Dwight Freeney, so the fit is glaring.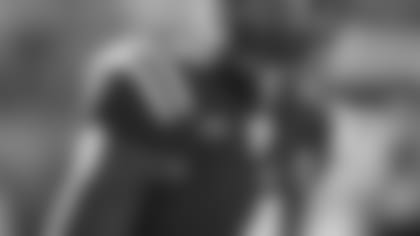 18. KANSAS CITY: OT Ereck Flowers, Miami;  Terez Paylor, The Kanas City Star: The Chiefs love to take offensive linemen high in the draft. They took left tackle Eric Fisher No. 1 two years ago, grabbed guard Jeff Allen in the second round in 2012 and center Rodney Hudson in the second round in 2011. But Allen and right tackle Donald Stephenson (third round in '12) are in the last year of their deals and were drafted by a different regime, so Flowers could book-end Fisher.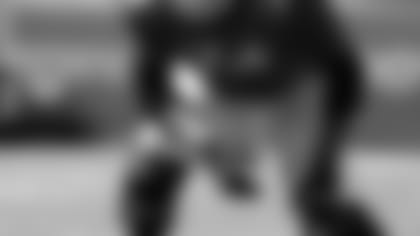 19. CLEVELAND: OL Cameron Erving, Florida State; Tony Grossi, ESPNCleveland.com: An All-American tackle in 2013, Erving switched to center late last season and continued to show quick feet that will help him at any line spot. The Browns can strengthen their interior line while getting a center they can develop if Alex Mack opts out of his contract after this season.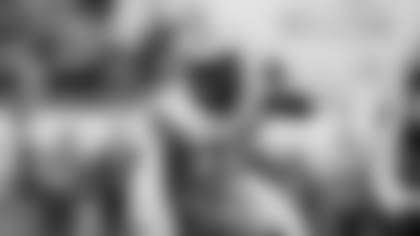 20. PHILADELPHIA: SS Landon Collins, Alabama; Paul Domowitch, The Philadelphia Daily News: With the signing of Seattle's Byron Maxwell, it looks like the Eagles are out of the cornerback business. But they still need help in a secondary, where last they were one of five teams to allow at 30 TD passes. Safety Nate Allen moved on after being part of an outfit that allowed the third most plays of at least 20 yards in history, so it is a crying need.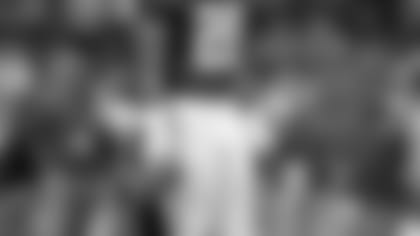 21. CINCINNATI: DT Jordan Phillips, Oklahoma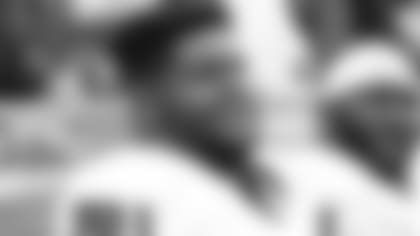 The edge rushers and offensive tackles are pretty well picked over.
Washington cornerback Marcus Peters has more baggage than Delta.
They just missed on Landon Collins, a guy that makes sense because they love 'Bama players in the first round (two since '09), he hits, and both starting safeties are in their contact years.
You can get receivers and linebackers all day long in a draft about a round behind, where you get third rounders in the second and fourth-rounders in the third.
The Michael Johnson re-signing means no panic for a defensive end.
And, the 6-6, 334-pound Phillips has some drawbacks. He's coming out early after just starting one full season and back surgery cut short his 2013 season.
But at this point in the draft, Phillips' size and athleticism is indeed rare. He is, very simply, a large man who knocks people off the ball and, by all accounts, has terrific agility for a guy his size. He has been compared to the Chiefs' Dontari Poe, one of  the league's more disruptive interior players.
Phillips is an AFC North guy. Bengals nose tackle Domata Peko is going nowhere for the next few years, but he does turn 31 in November and they've been trying to get bigger and heavier against the run, hence the Pat Sims signing.
In this division, anytime you get out of the first round with a lineman on either side of the ball, it's always the safe way to go. The key to the Bengals' draft success this decade has been staying true to the grades and this is about where Phillip falls on the big boards.
Gregory certainly dropped closer to them than they ever would have thought, but while the Bengals figure to check him out and maybe even bring him in for a visit, it's doubtful they would pull the trigger on him. Besides the character issues, there is the debate over what Gregory can play in this system. It's highly unlikely they'd take a linebacker this high.