The Bengals take on the Miami Dolphins on Sunday at 1 p.m.
1. Return to The Jungle: The Bengals return to Paul Brown Stadium after starting the season with three of four games on the road. The Bengals won their first home game against the Baltimore Ravens on Thursday Night Football. This marks the first Sunday 1 p.m. game of the season at Paul Brown Stadium.
2. Two Division Leaders: Both teams enter the contest with 3-1 records and current division leads on the line. The Bengals own a share of first place in the AFC North Division with the 3-1 Ravens. Cincinnati currently holds an edge over Baltimore by virtue of a win over the Ravens in Week 2. Miami is alone in first place of the AFC East, but stands just a half-game ahead of the 3-2 New England Patriots.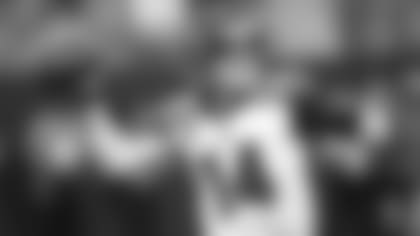 3. Andy Dalton: QB Andy Dalton led a dramatic 16-play, 75-yard drive against the Atlanta Falcons that ended with a 13-yard touchdown pass to WR A.J. Green with seven seconds left. The drive included one third-down conversion and two fourth-down conversions. It was Dalton's 22nd career game-winning drive, a total which ties him with Boomer Esiason for most in franchise history. Dalton completed 29 of 41 passes for 337 yards, three touchdowns and one interception for a 109.5 passer rating against the Falcons. He has recorded 100-plus passer ratings in three of the team's first four games this season (he also had marks of 109.7 in Week 1 at Indianapolis and 107.7 in Week 2 vs. Baltimore).
4. Burfict and Mixon Back: The Bengals get two big playmakers back on the field this week. LB Vontaze Burfict returned to the team on Monday after serving a four-game suspension. And HB Joe Mixon, ruled full go for the first time Friday, is expected to play on Sunday just 22 days off arthroscopic knee surgery.
5. No Fees: Click here for tickets. If you choose mobile tickets as the delivery option when buying tickets from Bengals.com, you will not have to pay any additional processing fees.
6. Red Zone Streak: The Bengals have come away with points on their last 34 trips to the red zone, dating back to Game 9 of last season. Twenty-five of those trips have produced touchdowns. The Bengals' offense this season has scored touchdowns on 11 of its 13 trips to the red zone, good for an NFL-best 84.6 percent rate.
7. Offensive Weapons: The Bengals have rolled up 126 points in the first four games, only three behind the 1985 Bengals and five ahead of the 4-0 Bengals of 2015. Their 1,506 yards trail the pace-setting 2015 Bengals (1,688), but A.J. Green (1,118) and Tyler Boyd (1,396) are on pace to become their first pair of 1,000-yard receivers since Chad Johnson and T.J. Houshmandzadeh in 2006 and 2007.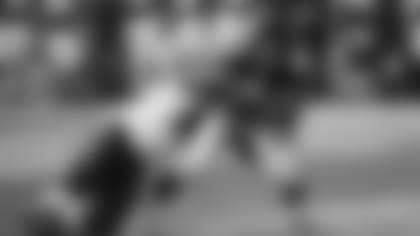 8. Geno Atkins: Bengals DT Geno Atkins has gotten off to a strong start this season, with a team-high four sacks through the Bengals' first four games. Atkins' four sacks lead all NFL interior defensive linemen and rank tied for sixth overall. For his career, Atkins currently stands at 65 career sacks, third in team history and the most ever by a Bengals interior defensive lineman.
9. Ohio University Marching 110: The Ohio University Marching Band, known around the world for its unique marching style and choreographed dance moves, will perform at halftime.
10. Jungle Zone: Check out the all-new Jungle Zone, with local food trucks, a band and $5 beers. The food trucks for Sunday's game will be Legasea East Coast Cafe and The Cheesecakery. The band Ithika, a four piece high energy rock experience, will perform from 11:00 a.m.-12:30 p.m.