The Bengals and Dolphins kick off on Sunday at 1 p.m. The National Anthem will be performed by Makensie Neville. The halftime performance will be the Ohio University Marching 110.
Fans can purchase tickets by calling the Bengals Ticket Hotline at (513) 621-8383, online at Bengals.com or by visiting the Paul Brown Stadium ticket office. The Bengals Ticket Hotline and ticket office hours are 9:00 a.m.-5:00 p.m. on Friday and 9:00 a.m.-12:00 p.m. on Saturday. On Sunday, fans can purchase tickets at the North Ticket Office from 9 a.m. through the 2nd Quarter. Tickets may be purchased 24/7 through Bengals.com. Fans can call the Bengals Ticket Hotline or chat with a ticket representative online if they have any questions.
Gates open at 11:30 a.m. Fifth Third Bank will make game day a Fifth Third better® with early access at Gate E 30 minutes prior to regular admission when you show your Bengals Debit Card and game ticket.
As part of a league-wide initiative, the Bengals are replacing the print-at-home PDF ticket option with a mobile ticketing option. Single Game, Jungle Pass, Pack and Group Buyers can enter the stadium using mobile tickets via the free Bengals app.
Will Call is located on the North side of the stadium, between Gate B and Gate C (next to the Bengals Pro Shop). Will Call opens at 9:00 a.m. on Sunday and remains open until the end of the 2nd Quarter.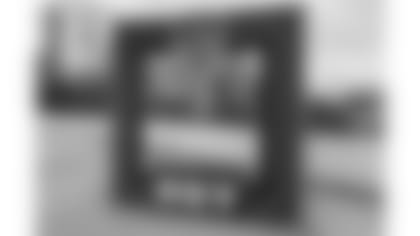 The pregame party in the Jungle Zone kicks off at 10:00 a.m. Located on the east plaza level of Paul Brown Stadium, the Jungle Zone features food, drinks, giveaways and family-friendly activities including face painting.
New additions to the Jungle Zone this season include local food trucks, $5 beer, a new stage location near Gate E with seating in front, a giant 'Seize The DEY' photo frame and autographs from Bengals Legends.
The food trucks for Sunday's game will be Legasea East Coast Cafe and The Cheesecakery. The band Ithika, a four piece high energy rock experience, will perform from 11:00 a.m.-12:30 p.m.
Fans can get autographs from the Ben-Gals from 11:15 a.m.-12:00 p.m. and from Bengals Legends from 12:00-12:45 p.m.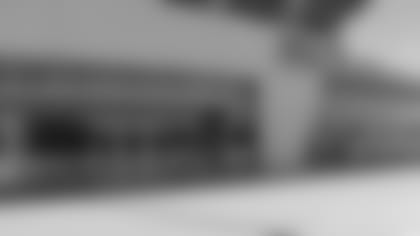 The Bengals Pro Shop will be open on Friday and Saturday from 10:00 a.m.-5:00 p.m. and on Sunday from 11:30 a.m. until after the game.
Fifth Third Bank will make game day a Fifth Third better® by providing free rides from downtown to Paul Brown Stadium throughout the season. The Fifth Third better® carts will be picking up fans from designated pick up spots (Fountain Square, P&G Gardens and Duke Energy Center) and shuttling fans to the stadium three hours prior to game time, up until kickoff. Be on the lookout for the Fifth Third better® cart and grab a free ride to the game.
Fans are encouraged not to bring any bags into Paul Brown Stadium as an NFL best practice. Dedicated express lanes are available to fans without a bag to efficiently enter the stadium.
Fans will be asked to remove all large metal objects, including cell phones, cameras and keys, before walking through magnetometers located at every entrance.
The NFL Clear Bag Policy does allow one (per person) of the bags listed below. Fans will carry the bag through the magnetometer when entering the stadium.
Bags that are clear plastic, vinyl or PVC and do not exceed 12"x6"x12"
One-gallon re-sealable clear freezer bag
Small clutch purse no larger than 4.5" x 6.5"
Medical bags for accompanying patron
All items subject to search. All other bags will be denied. Prohibited items include, but are not limited to: purses larger than a clutch bag, coolers, briefcases, backpacks, fanny packs, non-clear cinch bags, luggage of any kind, seat cushions with zippered covers, pockets or flaps, computer bags, camera bags, and any bag larger than the permissible size.
To smoke at Paul Brown Stadium, please exit one of the main gates (A, B, C, D, E). Exit through the gate doors marked "Smoking Exit." Upon exit, you will receive a stamp on your hand. You will need the stamp on your hand for re-entry into the stadium. You must be 50 feet away from the gate while smoking. No alcoholic beverages will be permitted to leave the stadium. Re-entry will require passing through the magnetometers. Please do not exit through Club Entrances to smoke as you will not be allowed to re-enter the stadium. Club Seat Members must exit the main gates in order to smoke and re-enter.
The game will air on CBS. In the Bengals' home region, it will be carried by WKRC-TV (Ch. 12) in Cincinnati, WHIO-TV (Ch. 7) in Dayton and on WKYT-TV (Ch. 27) in Lexington. Broadcasters are Kevin Harlan (play-by-play), Rich Gannon (analyst) and Steve Tasker (sideline reporter).
The game will air on the Bengals Radio Network, led by Cincinnati flagship stations WLW-AM (700), WCKY-AM (ESPN 1530) and WEBN-FM (102.7). Broadcasters are Dan Hoard (play-by-play) and Dave Lapham (analyst). Wayne Box Miller hosts the pregame and postgame shows.
Additionally, the radio broadcast will be streamed on Bengals.com (desktop only).
BENGALS RADIO NETWORK STATIONS:
Cincinnati - WCKY-AM (1530)
Cincinnati - WEBN-FM (102.7)
Cincinnati - WLW-AM (700)
Columbus - WXZX-FM (105.7)
Lancaster - WLOH-FM (104.5)
Marietta - WMOA-AM (1490)
Marysville - WQTT-AM (1270)
Mount Vernon - WMVO-AM (1300)
Portsmouth - WIOI-AM (1010)
Zanesville - WHIZ-FM (92.7)
Cynthiana - WCYN-FM (102.3)
Lexington - WBVX-FM (92.1)
Louisville - WKRD-AM (790)
Paintsville - WKYH-AM (600)
Somerset - WTLO-AM (1480)
Huntington - WRVC-AM (930)
Montgomery - WMON-AM (1340)
Ravenswood - WMOV-AM (1360)
Ravenswood - WMOV-FM (106.7)
Saint Albans - WJYP-AM (1300)