What: Defensive end, Ohio State

Where: Third round, 77th Pick

Hometown: Cincinnati, Ohio

Recent defensive end draft history: 2017-Jordan Willis, Kansas State, third round, Carl Lawson, Auburn, fourth round; 2014-Will Clarke, West Virginia, third round; 2013-Margus Hunt, SMU, second round
Why: Will be expected to move into the defensive line rotation and take some of the 401 snaps that Chris Smith played last season before leaving in free agency.

Did you know? Was an outstanding lacrosse player at Moeller High School who was committed to playing that sport at Notre Dame before choosing to play football at Ohio State.

What the experts are saying: "Hubbard is the type of competitor who wants to be great and his well-rounded skill-set should make him a reliable, long-term NFL starter." Dane Brugler, Draft Guide

What the Bengals are saying: "Sam jumps off the film with his passion and how hard he plays. Every play from start to finish. That makes a difference to me and it makes a different to him. The first thing he said to me on the telephone was, 'Coach, I'm going to give you everything that I've got.' That's all he knows." Defensive line coach Jacob Burney

What he's saying: "I got a state championship here in Ohio, I got a national championship; the last thing I need is a Super Bowl and I'm committed to doing everything I can to make sure that happens here in Cincinnati."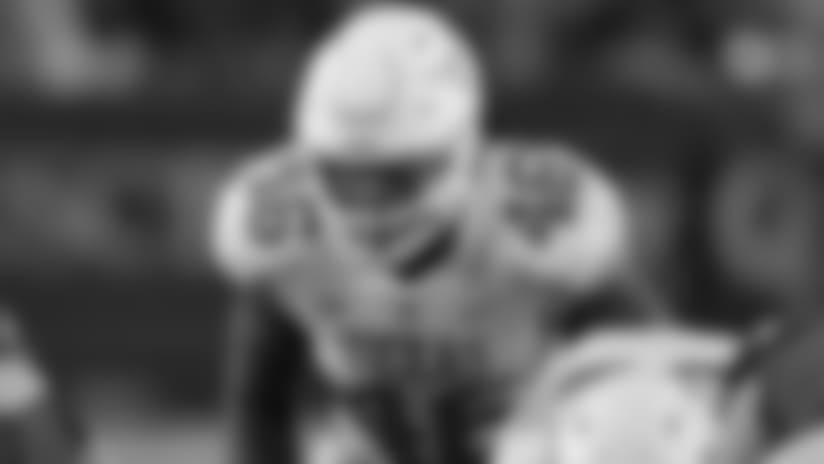 Where: Third round, 78th pick
Hometown: Mesquite, Texas

Specs: 6-3, 305 pounds

Recent linebacker draft history: 2017-Jordan Evans, Oklahoma, sixth round; 2016-Nick Vigil, Utah State, third round; 2015-P.J. Dawson, Texas Christian, third round.

Why: Because they do. This is the sixth straight draft they've taken a linebacker. They think Jefferson can upgrade on special teams and a position group that was filled out by undrafted rookies Hardy Nickerson and Brandon Bell last season. But it looks like Evans is starting at WILL when Vontaze Burfict serves his four-game suspension.

Did you know? According to the twitter feed of ESPN's Darren Rovell. Jefferson, gets a free Pizza Hut pizza once a week for a year because he's the 14th pick in the third round: 3.14. Or Pi.

What the experts are saying: "His talent and ability to stay on the field all three downs will be attractive to all defensive schemes … Excels as a blitzer and has made things happen behind the line of scrimmage all three years at Texas." Ourlads Scouting Services.

What the Bengals are saying:  ""He can ran, obviously. He's got good instincts for the position. He's a thumper. He knocks people back in the run game. A good tackler. He can play all three spots. He can play stack or he can be the inside or whatever you want to do with him. He'll also help (coach) Darrin (Simmons) on special teams." Linebackers coach Jim Haslett.

What he's saying:   "I'm natural outside. I think 100 percent getting the inside position down is very important to me. I take a lot of pride in what I do and that's one thing I'm going to be focused on moving forward."

Bengals select Sam Hubbard in the third-round of the 2018 NFL Draft