Who: Logan Woodside

What: Quarterback, Toledo

Where: Seventh round, 249th pick

Recent quarterback draft history: 2014-AJ McCarron, Alabama, fifth round; 2011-Andy Dalton, TCU, second round.

Why: Woodside joins veterans Matt Barkley and Jeff Driskel for depth in the Bengals' quarterback room after the departure of unrestricted free agent AJ McCarron in March. Marvin Lewis says it's unclear if they'll keep two or three QBs for the regular season.

Did you know? He finished his collegiate career ranked 12th all-time in FBS history in career passing efficiency.

What the experts are saying: "Woodside is an undersized quarterback with a very average arm who overcomes his deficiencies with good football intelligence and above average accuracy. His lack of size will be an immediate turn-off for most teams, but his competitive nature and ability to throw it where he wants to could give him an outside shot of finding work for a West Coast offense that values his accuracy and decision-making." NFL.com

What the Bengals are saying: "He's a good, young prospect and has an opportunity to come in here and compete as one of the backup quarterbacks. We feel like he has a lot of upside in his ability to play quarterback, so we're excited to be able to add him to the football team." Bengals head coach Marvin Lewis.

What he's saying: "I think it's my leadership in the locker room. I have a work ethic that is NFL ready, and I think my accuracy and the ability to rally guys around me (helps me) to make first downs and just make plays. That is what I have hung my hat on for a long time and what has been successful."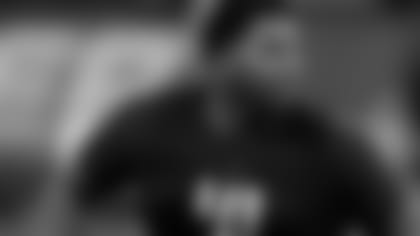 Who: Rod Taylor


What: Guard/Tackle, Mississippi

Where: Seventh round, 252nd pick

Hometown: Jackson, Mississippi

Recent guard draft history: 2016-Chrisitan Westerman, Arizona State, fifth round; 2013-Tanner Hawkinson, Kansas, fifth round; 2012-Kevin Zeitler, Wisconsin, first round.

Why: Taylor played primarily at offensive tackle in college, however offensive coordinator Bill Lazor said after selecting him that the Bengals like his versatility and see him as a developmental prospect who can play either guard or tackle. That may make him stand out as he grinds to be one of the nine offensive linemen in a suddenly very crowded room: Cordy Glenn, Cedric Ogbuehi, Jake Fisher, Bobby Hart, Billy Price, Clint Boling, T.J. Johnson, Trey Hopkins, Alex Redmond, Christian Westerman. And that's just the start. 

Did you know? Taylor was a five-star prospect coming out of high school and was considered a top-25 recruit in the country, regardless of position. He also played basketball in high school and helped his team to back-to-back state titles in 2012 and 2013.

What the experts are saying: Despite playing the last two seasons at tackle, Taylor lacks the size and length to continue on the outside. He has experience at guard which helps, but he'll need to play with quicker, more efficient hands as well as better leverage at the point of attack to play to an NFL level." NFL.com

What the Bengals are saying: "Rod Taylor is a young player from Ole Miss, and is a big, powerful man. He plays offensive guard, and the offensive line coaches feel he has a chance to come in here and potentially compete, continue to develop and possibly upgrade us on the offensive line." Bengals head coach Marvin Lewis

What he's saying: "I feel that's the next closest thing to the NFL, the SEC, because you go against a lot of guys with great talent and everybody's chasing the dream. I feel like the SEC is the next closest thing to the NFL."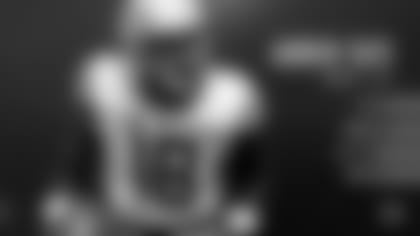 Who: Auden Tate

What: Wide receiver, Florida State

Where: Seventh round, 253rd pick

Hometown: Irmo, S.C.

Specs: 6-5, 228 pounds

Recent wide receiver draft history: 2017-John Ross, Washington, first round; Josh Malone, Tennessee, fourth round; 2016-Tyler Boyd, Pittsburgh, second round; 2015-Mario Alford, West Virginia, seventh round; 2014- James Wright, LSU, seventh round.

Why: Tate is a big, physical receiver with strong hands, and he excels in the red zone and making contested catches. He'll add a physical presence to the receiver room and look to carve out a roster spot or practice squad spot during the preseason. But it' a long road. He starts out behind veterans A.J. Green, Brandon LaFell, Tyler Boyd, Cody Core, John Ross, and Josh Malone. On a roster they usually keep six receivers, Tate is the seventh man.

Did you know? Tate's 10 receiving TDs in 2017 led the ACC and were the most by an FSU player in a season since 2013 (Kelvin Benjamin, 15).

What the experts are saying: "Has elite size for an NFL receiver. He is a tough, strong player who fought through a shoulder injury much of 2017. Has long arms and a strong set of hands. Big catch radius. Makes contested catches through contact with defensive backs draped all over him. Not afraid to go across the middle." Ourlads Scouting Services

What the Bengals are saying: "This guy is big and has really great hands. He was productive (at Florida State). He's a big target. I know (Bengals wide receivers) Coach (Bob) Bicknell thought really highly of him, and he felt like it was a good opportunity for us to add another guy to come in and compete with the rest of the wide receivers." Bengals head coach Marvin Lewis

What he's saying: "Most of them weren't really worried about my speed, because they knew I wasn't a burner. They were just kind of worried about my (shoulder) injury from college. Once that cleared up, most of them (saw me as) a big receiver who could make a catch over the middle and in coverage." Tate, on what teams told him throughout the draft process about how he'd fit into the NFL