Myles Garrett goes No. 1 in the No. 1 Media Mock Draft of 2017.
Welcome to the earliest Bengals.com Media Mock Draft in history.
Barely has Tom Brady's ripped-off Super Bowl jersey been loaded into the stolen Brinks truck vaulted away in New England lore than here we are trying to sift through the first nine picks of the April 27 first round.
So, look. It's way too early to make a call here. Remember, there are 75 days until they have to make this pick. This is purely fantasy football. So try the de-caf.
1.BROWNS: DE Myles Garrett, Texas A&M; Tony Grossi, ESPNCleveland.com - Grossi can't remember when this club was in position to take the draft's best pass rusher. It's been a crying need and now more than ever after a season they allowed the third most points (452) with the second fewest sacks (26).
But, let's face it. There is going to be crushing pressure to draft a quarterback.
2.49ERS: QB Mitch Trubisky, North Carolina; Matt Maiocco, CSNBayArea.com - Head coach Kyle Shanahan and general manager John Lynch have barely sat down in their new jobs, but they already know their No. 1 need is a pocket passer who can revive the NFL's worst pass offense.
Here's the problem with mock drafts before March 9. They may very well get the QB in free agency and take the best defensive player.
3. BEARS: DT Jonathan Allen, Alabama; Brad Biggs, The Chicago Tribune - They finished 27th against the run and still need some salt to hold up against Aaron Rodgers, Matthew Stafford, and Sam Bradford in the NFC North. Allen makes a good running mate for Akiem Hicks as an end in the Bears' 3-4.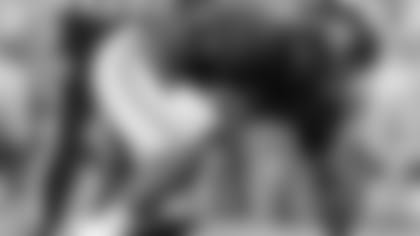 We've got Jonathan Allen lining up in Chicago.
4.JAGUARS: DE Solomon Thomas, Stanford; Pete Prisco, CBS Sports.com - The Jags are building a formidable defense with a slew of top picks and here they take the draft's No. 2 pass rusher. Even if they decide to get the pass rusher in free agency (Jason Pierre-Paul?), they could still opt for one of the draft's top two safeties or the top cornerback to team with an emerging star in cornerback Jalen Ramsey, last year's No. 5 pick.    
5.TITANS: WR Mike Williams, Clemson; Jim Wyatt, titansonline.com - The early guess is receiver. They need to give quarterback Marcus Mariota a No. 1 and Williams gives him a big, physical playmaker down field.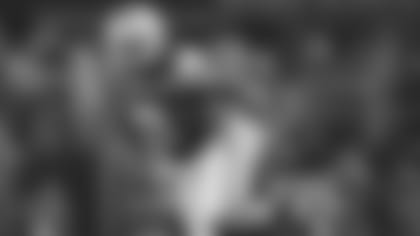 *The Buckeyes' Marshon Lattimore heads to New York in our first Media Mock. *
6.JETS: CB Marshon Lattimore, Ohio State; Rich Cimini, ESPN New York.com - The Bengals saw firsthand the struggles of the Jets' coverage. A.J. Green started the great Darrelle Revis' decline with 180 yards in the opener and Revis may get cut. Buster Skrine is back, but he's a slot corner and New York is desperate for a No. 1 and even No. 2 corner.  
7.CHARGERS: S Jamal Adams, LSU; Michael Gehlken, The San Diego Union-Tribune - With no top wide receiver or pass rusher looming, they'll take the best safety available. They could use an enforcer back there after they finished 10th against the run but 20th vs. the pass.
8.PANTHERS: RB Dalvin Cook, Florida State; Joe Person, The Charlotte Observer - In the end,  they could very well end up taking the best pass rusher and LSU's Leonard Fournette is the top running back on everyone's big board. But Cook is faster with potentially more big-play danger and that's what the plodding Carolina offense needs.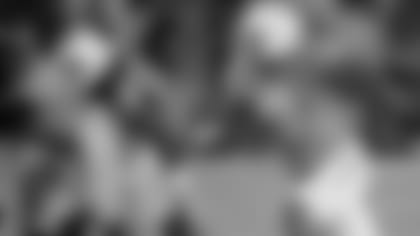 Derek Barnett: Bengals haven't picked a defensive lineman in the first round since Justin Smith in 2001.
9.BENGALS: DE Derek Barnett, Tennessee - You can already see some of the issues facing the Bengals at No. 9 and why an offer to trade down may be given more than a perfunctory listen.
They would need/love for two more quarterbacks to go ahead of them in an effort to push down other highly ranked players. Except many of the teams in front of them are buzzing about the best pass rusher available and may thwart the Bengals' bid to meet what the pundits are calling their biggest need.
Who knows what the Bengals' draft board is going to look like on April 27? Indeed, who knows what Scout Inc.'s top 32 on ESPN.com are going to look like on the day of decision?
But Scout's as of Feb. 10 is what many media boards look like now, so let's use it to go through the exercise.
The top four guys on the board as the Bengals pick are LSU running back Leonard Fournette (ranked No. 3), Ohio State safety Malik Hooker (6), Alabama inside linebacker Reuben Foster (9), and Barnett (11).
At this point the next best cornerback (Florida's Teez Tabor at No. 15) and top offensive tackle (Wisconsin's Ryan Ramczyk at No. 14) would seem to be reaches  
But the ultra-fast Foster hits a need. You won't hear anybody griping about how old and slow the Bengals defense looks if you give Vontaze Burfict Foster and Nick Vigil. After a few seasons of getting drilled by Pittsburgh's speedy and diminutive Ryan Shazier, the Bengals answer.
While Foster is a marvelous player, he's also a mere 228 pounds and the Bengals have had their success in the omnivorous AFC North with much bigger backers. Nine drafts have come and gone since they picked a linebacker No. 1. But Foster has to be discussed because of his talent and their need.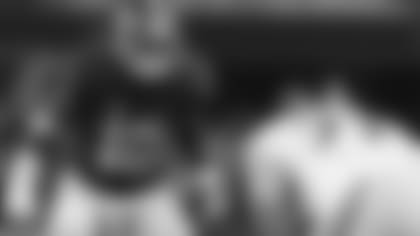 Alabama linebacker Reuben Foster has to be in the discussion at No. 9.
It's been longer than that since they picked a running back in the top ten. Try 1995 in the trade up to No. 1 for Penn State's Ki-Jana Carter, which is the only time they went with a back in the top ten. That doesn't mean they won't now with the gifted Fournette staring at them. History would say not, but he has to be in the discussion and look for them to do a complete vetting of his ankle.
Hooker is a recent convert from basketball and started just one season for the Buckeyes. But his ball skills and athleticism are so good he's leaped up draft boards.
Safety is another position the Bengals haven't reserved for the top ten, unless you're counting Oklahoma's   Rickey Dixon at No. 5, a corner they switched to safety after the 1988 draft. And they're not known for taking one-year wonders in the first round. Indeed, in any round. Plus, the Bengals just extended two young safeties they really like last year in George Iloka and Shawn Williams.
But they'd have to talk about Hooker because head coach Marvin Lewis has never had this kind of guy with elite first-round free safety skills.
Barnett would seem to be their type of guy. They love big-school-players with year-after-year production and Barnett is all about production with a school-record 33 sacks in 39 games.  And that's just not any school record. Barnett, a Nashville native, broke Pro Football Hall of Famer Reggie White's record for the Vols.
At 6-2-1/2, the 265-pound Barnett is shorter than the Bengals' recent generation of drafted ends with the 6-8 Margus Hunt, 6-7 Michael Johnson, 6-6 Carlos Dunlap, and 6-6 Will Clarke. But Barnett has already played the position he'd play in Cincinnati, a 4-3 right end, for three seasons on a big stage with an amazing 52 tackles for loss in 36 starts.
CBS Sports.com has no doubts that he'd be a solid, reliable and very good three-down player. But the site also says he doesn't have a high ceiling as a pass rusher with the NFL comparison Tampa Bay's Robert Ayers, the 18th pick in the 2009 draft with 32.5 career sacks.
But a lot of prolific NFL pass rushers past and present are built like Barnett. Dwight Freeney is 6-1, 268 pounds, Robert Mathis 6-2, 235, Trent Cole (6-3, 270), and Tamba Hali (6-2, 265) just to name a few.
Throw that in there with his college production and the CBS take of "he understands how to be productive with his ball awareness and technique," and he joins the discussion at No. 9.
But, look, it's early. How early? About the only thing anyone knows is Garrett is going to be the top guy on the board.
After that, hold on to your hats.
One lump or two with that de-caf?
Bengals.com early Mock Draft. We couldn't wait. Neither could you.