How does Ole Miss wide receiver Laquon Treadwell fare after his 40?
The glowing embers of free agency light up the second Bengals.com Media Mock Draft board of the spring. The Mock is still murky, shadowy, and just out of depth. But the signings of the last three weeks have shifted the swamp enough that the Bengals are in a different spot than our shot on March 4.
You know the gig. Our panelists of local and national NFL beat reporters from newspapers and websites give us their teams' picks and get us to the Bengals' slot at No. 24 in the first round. From there, we see who is the best from the rest:  
1.TITANS: Jim Wyatt, Titans.com; CB-S Jalen Ramsey, Florida State.
Ramsey himself is saying he's the best player in the draft and for our second straight Mock Wyatt agrees. Of course, Wyatt made the pick as he watched the Ole Miss pro day, so tackle Laremy Tunsil is still an option if head coach Mike Mularkey wants quarterback Marcus Mariota to feel even more comfy in Year Two.
2.BROWNS: Tony Grossi, ESPNCleveland.com: QB Jared Goff, California.
Grossi simply isn't buying anything at this point. Not that the Robert Griffin III signing takes them out of it for a quarterback or that they'll eventually settle on North Dakota State's Carson Wentz instead.
He sticks with Goff, pointing out that when the Browns doused the ball in water at the end of Cal's pro day, Goff didn't blink. But Wentz threw his first wet ball into the turf. He wonders why the Browns are taking on two quarterback projects in Griffin and a rookie. But Grossi, who has covered the Browns in four decades, says they have no choice. It is their first chance at a top ten quarterback since they took Tim Couch with the first pick of 1999, the first pick in franchise history.
3.CHARGERS: Michael Gehlken, The San Diego Union-Tribune; DE DeForest Buckner, Oregon.
They switch from Tunsil to Buckner after the Chargers used free agency to re-structure the deal for their left tackle. They'd probably love to trade back to a team trolling for a quarterback. If they can't, they could use some heat on the passer. They gave up the fourth most passing yards in the league last season while finishing 20th in sacks per pass.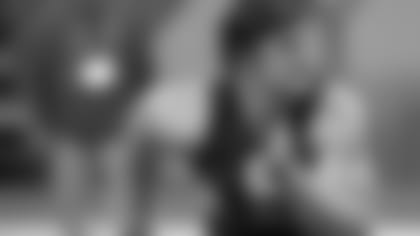 Joey Bosa is the first of the army of Buckeyes following him in the first round.
4.COWBOYS: Todd Archer, ESPNDallas.com; DE Joey Bosa, Ohio State.
With Tunsil on the board, that is going to make the Cowboys think. But center Travis Frederick and Pro Bowl guard Zack Martin are first-rounders from 2013 and 2014, respectively, and adding another top pick would put too much salary cap stress on the offensive line.
And nothing has changed. Randy Gregory is still suspended for four games and DeMarcus Lawrence is coming off back surgery. Now they can put Bosa at left end and Benson Mayowa, the restricted free agent defensive end they picked up from Oakland, at right end.
5.JAGUARS: Vito Stellino, The Florida Times-Union; LB Myles Jack, UCLA.
The Jags have gone all in on offense, so they're looking at the defense and they'd like an edge rusher here after giving the farm to Broncos down lineman Malik Jackson in a huge free-agency deal.  But Bosa and Buckner are gone. That's OK. They need help at linebacker, where they need a three-down guy to bolster the aging Paul Posluszny and the workman, two-down Telvin Smith, as well as old friend Dan Skuta, the very solid former Bengal. Don't look for a tackle here with the signing of Steelers left tackle Kelvin Beachum brought in to push underachieving Luke Joeckel.
6.RAVENS: Jeff Zrebiec, The Baltimore Sun; OT Laremy Tunsil, Ole Miss
 As if Ravens general manager Ozzie Newsome isn't a Wizard enough in the draft, he gets the draft's best tackle to fall right in his lap. But even though guard-tackle Kelechi Osemele moved on in free agency and they have to find a way to protect the ACL-rehabbing Joe Flacco, the emphasis seems to have shifted the last month to defensive playmakers. But Buckner, Ramsey, and Jack are gone. Probably for the best for Flacco.
7.49ERS: Matt Maiocco, CSNBayArea.com: QB Carson Wentz, North Dakota State
So desperate to get a quarterback he could mold in Philadelphia, Chip Kelly just didn't have enough juice to go up and grab Mariota last year at No. 2. So here is Wentz sitting there. But if Jack is there he's probably a 49er as they look to find a running mate in the middle for NaVorro Bowman.
8.EAGLES: Paul Domowitch, The Philadelphia Daily News; OT Ronnie Stanley, Notre Dame
It makes you appreciate Bengals left tackle Andrew Whitworth. At 34, he's rolling into his 11th season. The Eagles fear Jason Peters, six weeks younger than Whitworth, is at the end of his own fine career. They tradedcornerback Byron Maxwell and linebacker Kiko Alonso to Miami and flipped first-round picks so they could pick here. Doubt they go cornerback after re-signing Nolan Carroll to a one-year deal and raiding the Bills for Leodis McKelvin and Ron Brooks.
9.BUCCANEERS: Roy Cummings, The Tampa Tribune; CB Vernon Hargreaves III, Florida
The Dolphins really wanted Hargreaves (they took him in our first Mock), but they must figure they'll be able to get another corner at No. 13. Ironically, the Bucs signed Dolphins corner Brent Grimes and now they need someone opposite him.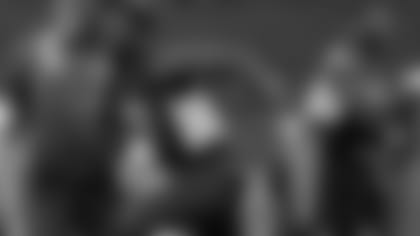 The Giants stick with Lawson.
10.GIANTS: Mike Eisen, Giants.com; DE Shaq Lawson, Clemson
Even though the Giants spent the budget of all five boroughs in free agency on defense (pass rusher Olivier Vernon, cornerback Janoris Jenkins, tackle Damon Harrison along with pass rusher Jason Pierre-Pauls's re-signing cost over $100 million guaranteed) look for the Giants to stay with a pass rusher. There doesn't look to be an offensive tackle worthy here and GM Jerry Reese is a best-player-available kind of guy and he better be in the top ten. At the moment, Lawson looks to be the best guy here.
11.BEARS: Brad Biggs, The Chicago Tribune; DT A'Shawn Robinson, Alabama
They're sticking with Robinson here despite the low-level signing of defensive end Akiem Hicks to a two-year deal. Head coach John Fox is really focused on fixing the defense in the second year of his 3-4 overhaul. They brought in linebackers Danny Trevathan and Jerrell Freeman, but they need another starting type D-end to rotate with Hicks.
12.SAINTS: Katherine Terrell, The Times-Picayune; DT Sheldon Rankins, Louisville
The Saints were 31st in defense, so you figure they're looking for some pass rush or coverage. They like Clemson cornerback Mackensie Alexander, but they were 27th in the league generating sacks per pass. They brought in DT Nick Fairley on a one-year deal, but he had just a .5 sack for the Rams after visiting the Bengals a year ago in March.
13.DOLPHINS: Chris Perkins, The Fort Lauderdale Sun-Sentinel; CB Eli Apple, Ohio State.
Apple didn't go in our first 23 picks in the first Mock, but here he is as the Dolphins scramble to replace Grimes. Maxwell is a good player and he'll be even better because Miami is apparently going to let him press and not keep him in zone all the time. But they still need a No. 1 corner.  They also still need a slot corner and they hope last year's fifth-rounder Bobby McCain can win the job back.
14.RAIDERS: John Clayton, ESPN.com; ILB Reggie Ragland, Alabama
Ragland's speed and size (6-1, 260 pounds) completes a linebacking corps that just added Seattle staple Bruce Irvin to join the MVP from Seattle's Super Bowl victory Malcolm Smith. While Irvin is setting up to rush more as a book-end with Khalil Mack, Ragland can roam the middle.
15.RAMS: Jim Thomas, The St. Louis Post-Dispatch;  WR Corey Coleman, Baylor
They spent free agency dealing with defense and while they need a free safety and tight end in the draft, they can get them later. So a team light with perimeter scorchers (only Tavon Austin) tries to get faster at wide receiver.
There's a little bit of Raider in head coach Jeff Fisher so the glacial 4.63-second and 4.65-second 40-yard dashes of Laquon Treadwell at the Ole Miss pro day may have scared the Cliff Branch out of him and make him go with the 4.4 Coleman in his first appearance in this Mock.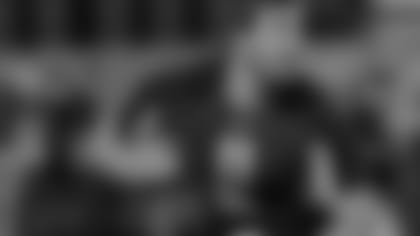 The Lions stay in state for Conklin.
16.LIONS: Mike O'Hara, Lions.com; OT Jack Conklin, Michigan State
Detroit plucked Bengals wide receiver Marvin Jones in free agency after Calvin Johnson retired, but they didn't address the offensive line and it's a problem. So they've gone tackle here instead of D-Line like they did back on March 4.
The Lions finished last in rushing yards per game and were mired at No. 22 protecting quarterback Matthew Stafford on sacks per pass. They'd also like a pass rusher, but there looks to be a drop-off here before the next wave.
17.FALCONS: D. Orlando Ledbetter, The Atlanta Journal-Constitution; LB Darron Lee, Ohio State
For the second straight Mock, the Birds are sticking with Lee, a 6-1, 235-pound marvel that looks headed to stardom on the outside. The way he flat out bolts with a 4.48 40 has them thinking he can do for them what fellow Buckeye Ryan Shazier does for the Steelers.
18.COLTS: Mike Chappell, FOX59.com; OT Taylor Decker, Ohio State.
They went out in free agency and got a backup quarterback and a starting cornerback and that didn't begin to help the fact the Colts offensive line has allowed a NFL-high 450 QB hits since 2012. They could use a pass rusher, too, but not when quarterback Andrew Luck has been sacked 115 times in 55 games. Decker was their pick on March 4, too.
19.BILLS: Vic Carucci, The Buffalo News; DT Robert Nkemdiche, Ole Miss
The Bills also stand pat with Nkemdiche. They're looking for a pass rusher and even though he has some character nicks they think he's a nice fit in head coach Rex Ryan's scheme because of his versatility. A better fit, they think, than defensive end Mario Williams, dispatched in the offseason after grousing he wanted a true pass rusher's role.
The 6-3, 296-pound Nkemdiche will go along, is bigger, has some toughness and is an exceptional athlete for his size. They figure he's a great value pick here because he'd be a top five or top 10 guy without his brushes with the law.
20.JETS: Rich Cimini, ESPN New York; OLB Leonard Floyd, Georgia
The 6-3, 232-pounder didn't appear in our first Mock, but with Ragland gone the Jets jump on him. The thing about Floyd is that some draftnicks compare him to power-deficient tweener Barkevious Mingo in Cleveland.
But the Jets top five defense desperately needs a 3-4 rush linebacker after finishing 18th in sacks per pass. And the good thing is they can break him in as a pass-rush specialist while he develops. His speed would be a superb complement to the up-front trio of Leonard Williams, Sheldon Richardson and Muhammad Wilkerson.
21.WASHINGTON: Mike Jones, The Washington Post; CB Mackensie Alexander, Clemson.
Washington sticks with Alexander. They're talking about finding a nose tackle to play base in the 3-4, but they can get him later. With Chris Culliver rehabbing from tearing the ACL and MCL in that Thanksgiving practice, the cupboard needs a shot of more starting caliber corners if he's not going to be ready to go. And if he is.
22.TEXANS: John McClain, The Houston Chronicle; WR Will Fuller, Notre Dame
No need to go for Memphis quarterback Paxton Lynch this time with Brock Osweiler in the fold. But how about getting him a weapon? They want a take-the-top-off guy to complement Pro Bowler DeAndre Hopkins  and while Fuller isn't particularly thick (6-0, 184 pounds) and isn't a great catch, he blisters vertically with a 4.42 40. He must have caught something because at South Bend he rolled up more than 2,000 yards and caught 30 TDs in 29 games.
23.VIKINGS: Chris Tomasson, St. Paul Pioneer Press; WR Laquon Treadwell, Ole Miss
The Vikes addressed their offensive line woes in free agency, but even though they picked up Bengals right tackle Andre Smith in free agency, it was on a one-year deal. So if one of those tackles falls it's still a possibility.
But the guy who has fallen here is Treadwell, once the consensus No. 1 receiver before the slow 40. Still, he'd look to be a bargain here. Particularly for a club that has had just one 1,000-yard receiver (Sidney Rice in 2009) in the 11 seasons since Randy Moss left.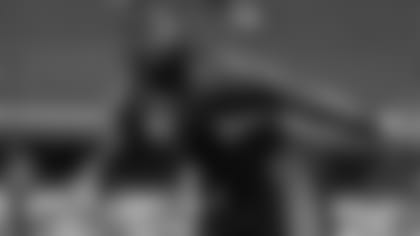 Could Reed join Andre Smith and Dre Kirkpatrick as Bengals' No. 1 picks from Bama since '09?
24. BENGALS: DT Jarran Reed, Alabama
This is a different universe than the one we were picking from on March 4. A batch of new names that were available then are now off the board: two wide receivers in Coleman and Fuller, as well as a pass-rushing linebacker in Floyd and a cornerback in Apple.
Only two quarterbacks are gone instead of three. A total of 13 of the 23 teams selecting before the Bengals changed their picks for a variety of reasons. And, the biggest difference from when we gave the Bengals Ohio State safety Vonn Bell is that they re-signed George Iloka to a five-year, $30 million deal just before he turned a mere 26 on Thursday.
Plus, 2013 third-rounder Shawn Williams, who turns 25 in May, is in the que and looking like he might get an extension. So they're plenty young at safety.
We know the history. They don't like to take wide receivers in the first round and now that the top three wide outs are gone and Brandon LaFell is in the fold, they really don't have to take one in the first round.
They also haven't been enamored with taking a defensive lineman in the first round. They've never done it in the 13 drafts of Bengals head coach Marvin Lewis.
At this point, other than Ohio State running back Zeke Elliott, you can argue the 6-3, 311-pound Reed is the best player on the board. Although this is where you get into trouble trying to predict the pick because while we know what the draftnicks' boards look like, we have no idea what the Bengals' board looks like.
But what we do know is that Reed is a brutally strong two-gap player tailor-made for the AFC North and the Bengals' 4-3 defense. He can line up at any line spot, gumming up things at both end or tackle. Even though he had a fine junior season, Reed decided to play another year. Plus, he won't have to be rushed playing behind the solid veteran nose tackle Domata Peko in his 11th season he turns 32 in November.
The Bengals also like to take Alabama players in the first round. Reed would be the third one since 2009.
 One thing that is the same from March 4 is the presence of Elliott. Do they talk about him? Probably. Do they take him? Probably not with Jeremy Hill and Giovani Bernard on board.
Throwback gallery of the Bengals Draft Class of 2002 & 2003