Will Bengals defensive line coach Jay Hayes get his first No. 1 pick in Thursday's first round?
The NFL Draft used to be a private gig. Only members allowed. BYOB. They'd hold it in a speakeasy around a hideaway corner and maybe you'd get an invite and maybe you wouldn't. The password to get in didn't have to have eight letters and a number. It was something like, "Blitz," or "Hike."
Now, of course, it is its own three-day weekend, pulling ahead of Columbus Day and giving Labor Day a flat out run for its money in a 40-yard dash on the American holiday turf.  It is a bash, an extravaganza, an orgy of hype, celebs, gossip, and numbers. It all starts Thursday night, slobbers into Friday night and wakes up groggy Saturday morning to finish it off.
But all that can't save the first round from a shortage of elite players. A lot of scouts figure there are about 12 to 13 of them. Maybe 15. That doesn't mean there aren't good, productive players to be had in the round. The Bengals are in just the right spot at No. 21 to get one. Yet many of the eight teams or so before them are going to be seeking a trade out before making a pick.
The Bengals are going to be rooting for quarterbacks and running backs to go before they pick. They've already got them. This is one draft they wouldn't mind cornerbacks going, either. Other than that, they could get just about anything they want. The fleet wide receiver? The big run stopper? The intern tackle?
We hooked up with our stable of local beat guys to get a feel for what is going to be gone when the Bengals are on the clock around 10 p.m. Thursday for this year's third and final Bengals.com Media Mock Draft.  
1.     TAMPA BAY:  QB Jameis Winston, Florida State;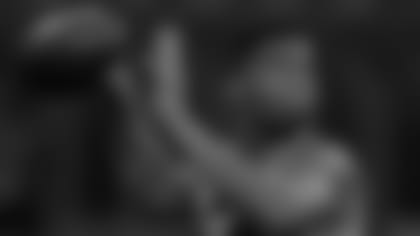 * * Roy Cummings, The Tampa Tribune:  if you'd asked Cummings a week ago, maybe not.  But the Bucs have been saying since the NFL Scouting Combine there's a leader in the clubhouse and every indication is that Winston is that guy.
2. TENNESSEE: QB Marcus Mariotta, Oregon;
* * Jim Wyatt, The Tennessean: After an offseason where Mariotta barely got mentioned in Nashville, he's in play. Suddenly, everything seems in play, including northern Alabama's Philip Rivers possibly driving down the road and becoming a Titan. One thing that seems to have emerged is that Williams isn't in their plans with Jurrell Casey basically playing the same position. 
3. JACKSONVILLE:  DT Leonard Williams, USC;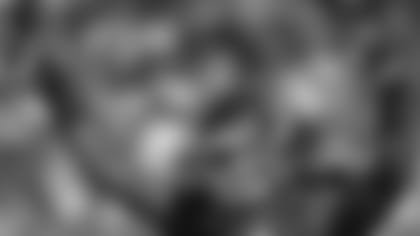 Vito Stellino, Florida Times-Union: They seem to think Williams is the best player in the draft and they feel like he'd spruce up a defensive front that has good players but needs a big-time guy.
4. OAKLAND: WR Amari Cooper, Alabama: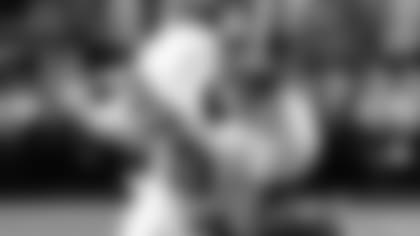 John Clayton, ESPN.com: Clayton, the long-time AFC West insider, is 3-for-3. Three Mocks, three times the Raiders take Cooper, so let's get that Opening Day matchup ready between two 'Bama guys. The 6-1 Cooper vs. 6-2 Bengals cornerback Dre Kirkpatrick.
5. WASHINGTON: DE/OLB : DE Dante Fowler, Florida;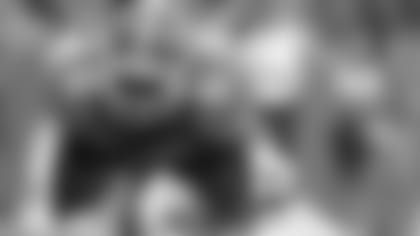 Mike Jones, The Washington Post:  Jay Gruden has to go edge rusher, right? Brian Orakpo and his 40 career sacks are gone and they need someone opposite Ryan Kerrigan. Somehow the draft's best pass rusher falls to them.
6. JETS: DE Bud Dupree, Kentucky;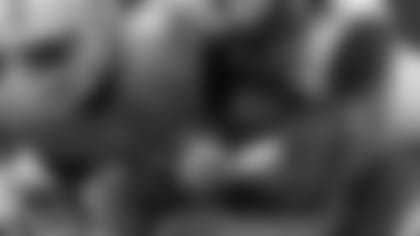 Rich Cimini, ESPN New York: This guy's a great prospect as a pass rusher, but this high? For the Jets, it makes sense in the sense that in their 3-4 defense incumbent outside linebacker Calvin Pace is 34 years old, and new head coach Todd Bowles likes big rushers. Vic Beasley is too small for a 3-4, Shane Rey (toe) is hurt and it looks like no one is gambling on Randy Gregory early.  The Jets had Dupree in to visit after his break-out combine, but that won't stop the metro populace from having Vernon Gholston flashbacks. The Jets took Ohio State's Gholston, a workout wonder, with the sixth pick in '08 and he lasted last three years with no career sacks. Dupree's a bigger guy (270-258) and is a first-rounder. But is he top ten?
7. CHICAGO: DE/OLB Vic Beasley, Clemson,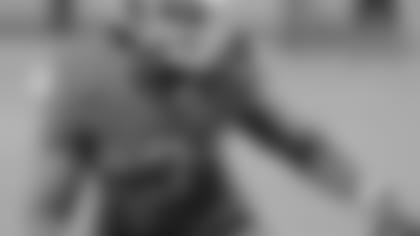 Brad Biggs, The Chicago Tribune:  As John Fox takes the helm it's a good time to remember that his first draft pick in Carolina was pass rusher Julius Peppers in 2002. His first draft pick in Denver in 2011 was pass rusher Von Miller. The Bears, who play a 3-4 defense for the first time in their history, start out on the same trail.
8. ATLANTA: DE Shane Ray, Missouri: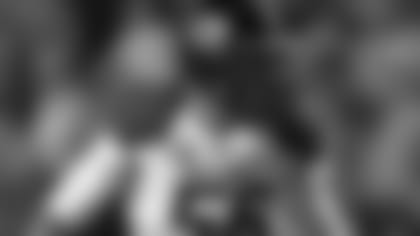 D. Orlando Ledbetter, The Atlanta Journal-Constitution: Dupree just may be a top ten pick. The Falcons are all over him. New head coach Dan Quinn, the latest defensive genius via Seattle, sees him as a weak-side backer who can play the Bruce Irvin spot and they'll be crushed if he's not there. At the combine, Dupree, nearly 30 pounds heavier than Gregory, went toe-to-toe with him in the measurables at the combine. Rey's not Dupree, but he's got good size and great college production.
9. GIANTS: T Brandon Scherff, Iowa;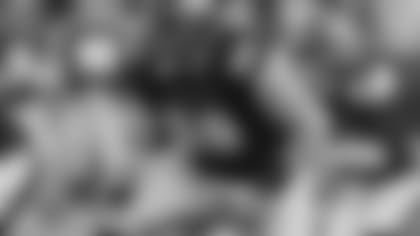 Michael Eisen, Giants.com: They can plug him in pretty much anywhere (tackle, guard) in their 24-7 effort to protect Eli Manning. But it makes you wonder. The Giants gave up the 10th fewest sacks per pass in the league last season, but Manning was tied for 24th when it came to fewest picks.
10. RAMS: WR Kevin White, West Virginia;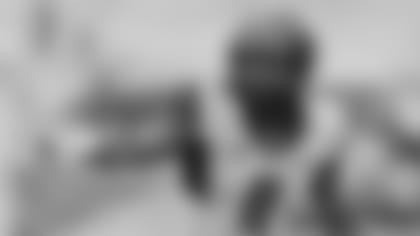 Jim Thomas, The St. Louis Post-Dispatch:  The Rams are sitting pretty well here and could go a variety of ways. Head coach Jeff Fisher collects pass rushers like pocket change and he detests taking receivers in the first round. And they could use help on the offensive line and up-and-down cornerback Janoris Jenkins is heading into the last year of his deal. But they won't be able to pass up White's outstanding playmaking and new quarterback Nick Foles likes to throw the deep ball.
11. MINNESOTA: CB Trae Waynes, Michigan State;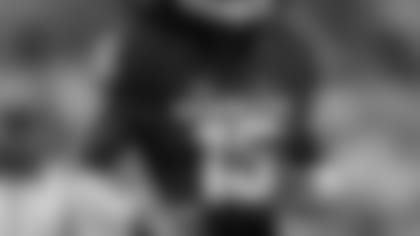 Chris Tomasson; St. Paul Pioneer-Press: The man who calls Bengals cornerback and old college teammate Darqueze Dennard one of his mentors, is the first corner off the board. We know how much Vikings head coach Mike Zimmer covets first-round corners and Waynes gets another mentor in former Bengal Terence Newman, the fifth pick in '03.
12. CLEVELAND: DT  Danny Shelton, Washington;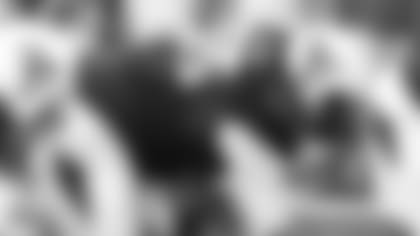 Tony Grossi, ESPNCleveland.com:  Still bruised from Bengals running back Jeremy Hill's 148 yards back in December on the way to finishing last in the league against the run, they go for a run stopper that can play in their portable defense that bounces around from a 3-4 to a 4-3. He's not a nose tackle, but Shelton can play end in a 3-4 and move inside to rush the passer on a four-man front. 
13. NEW ORLEANS: WR DeVante Parker, Louisville;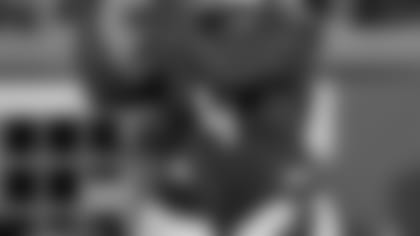 Larry Holder, The Times-Picayune: Now you start to hear the rumblings about trading down. The Saints need an edge rusher, but they won't take Gregory and Dupree is gone. So is Shelton, a guy that could help their No. 29 rush defense. It's too high for another 3-4 defensive end, Arik Armstead, and defensive tackle Malcolm Brown. So with wide receiver Kenny Stills gone and Drew Brees left with Brandin Cooks and 32-year-old Marques Colston at wide receiver, they go for another target.
14. MIAMI: RB Todd Gurley, Georgia;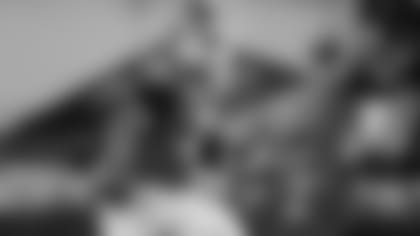 Chris Perkins, The South Florida Sun-Sentinel: The Dolphins are talking about trading down now with Parker and Waynes gone. They feel it's too high for the next group of receivers and corners. But the best back in the draft is enticing at this point with the only hesitation that Gurley's ACL surgery may sideline him until November. Still, it injects a workhorse for an offense that just lost speedy wide receiver Mike Wallace and needs to keep heat off quarterback Ryan Tannehill.
15. SAN FRANCISCO: DL Arik Armstead, Oregon;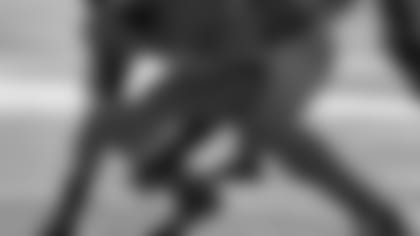 Matt Maiocco, CSNBayArea.com: On the 14th anniversary of the Bengals taking Justin Smith with the fourth pick in the 2001 draft, the 49ers get around to drafting his replacement. Smith hasn't said for sure he's retiring and the Niners have told him he can take all the time he wants to decide and would even welcome him back during the season. But, at the very least, this seems to be his last year and Armstead looks to be able to go in a spot in a 3-4 where he would play end and then be an inside rusher like Smith. Maiocco's big question is if the 6-7 Armstead is too tall to play the run or absorb double teams.
16. HOUSTON: S Landon Collins, Alabama; John McClain, The Houston Chronicle: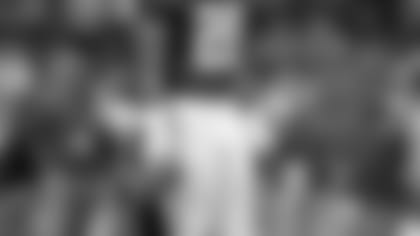 They lost safety Kendrick Lewis to Baltimore and they need someone to back up D.J. Swearinger and newcomer Rahim Moore.  They'd like a receiver, but not here.
17. SAN DIEGO: RB Melvin Gordon, Wisconsin;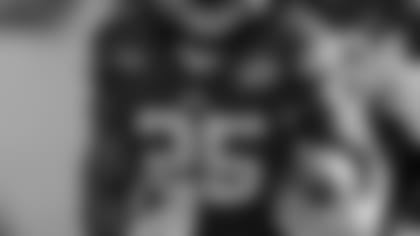 Michael Gehlken, U-T San Diego: The Chargers need to replace Ryan Matthews after he defected to the Eagles and while this may be a little early, he also may be too tempting to pass. Especially for a franchise that may be heading into unchartered waters at quarterback.
18. KANSAS CITY: CB Kevin Johnson, Wake Forest: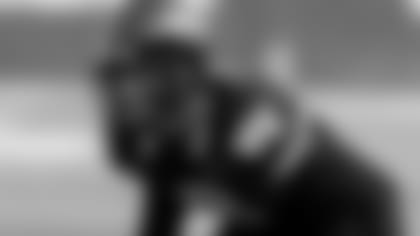 A tackle wouldn't be surprising here, but a wide receiver would be after they signed Jeremy Maclin. Cornerback Sean Smith is heading into the final year of his deal after a solid season and they need bodies. Johnson isn't a brute, but he's a good cover corner that CBS Sports draft guru Rob Rang compares to old Saints corner Tracy Porter.
19. CLEVELAND:  C Cameron Erving, Florida,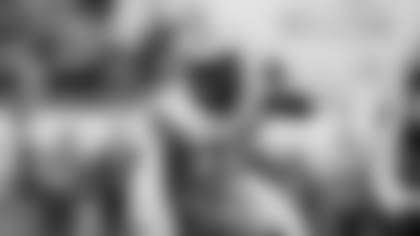 Tony Grossi, ESPNCleveland.com: Hey Tony, Erving looks to be a fit. He can play center if Alex Mack opts out after 2015 and he can start anywhere else on the offensive line immediately, except left tackle because of Pro Bowler Joe Thomas.
20. PHILADELPHIA: T Jake Fisher, Oregon;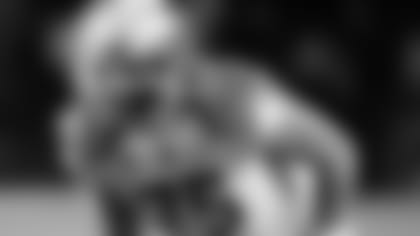 Chris McPherson, philadelphiaeagles.com:  It is more than the Oregon connection. And the Eagles have plenty, including a third-rounder from last year, wide receiver Josh Huff. The Eagles are set at tackle with Lane Johnson and Jason Peters, but Fisher can move in and fill the spot vacated by right guard Todd Herremans' departure to the Colts. They want to get younger on the line and Fisher can eventually move to tackle in a system he knows full well.
21. CINCINNATI: DT Jordan Phillips, Oklahoma: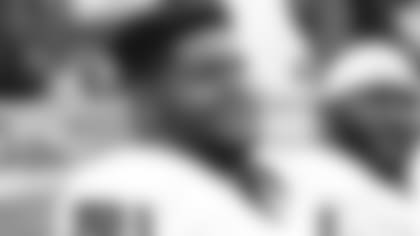 We're sticking with a very large man who is not fat. A few things  working against the 6-5, 329-pound Phillips are his back problem that knocked him out of most of the 2013 season and the track record of big D-tackles drafted in the first round. As NFL Draft Scout.com, reports for whatever reasons, guys like Albert Haynesworth, Marcus Stroud, Justin Harrell, and Marcus Tubbs didn't hang around long.
Phillips didn't have a great combine (28 reps of 225 pounds and he ran only 5.17 seconds in the 40), but you can build a case for him. Start with the fact the Bengals haven't drafted a defensive lineman since Justin Smith in 2001.
Phillips has good, athletic game tape and that's what the Bengals watch.  He's got what you need in the AFC North. The power to knock people off the ball and gum up plays in the backfield. Rang compares his quickness off the ball to the Chiefs' Dontari Poe, which would be something if you put him next to Geno Atkins or Domata Peko
Certainly they could use an offensive tackle with the contracts of left tackle Andrew Whitworth and right tackle Andre Smith up after this season. And there are some there in this Mock, like Stanford's Andrus Peat, Miami's Ereck Flowers, and Pittsburgh's T.J. Clemmings. But Clemmings surfaced with a foot stress fracture Friday, Flowers isn't a polished pass blocker, and Peat has been all over the boards.
Pass rusher Randy Gregory, a top ten talent, is available but it's doubtful the Bengals would saddle themselves with his character concerns in the first round. Same thing with Oklahoma wide receiver Dorial Green-Beckham and Washington cornerback Marcus Peters.
And, you can get the wide receiver later.
What you can't get in the second round at No. 53 is a man of Phillips' size and athleticism. It's a draft deep in the mid-rounds. Get the offensive tackle in the second round. It's time to make the first choice a big guy again. They haven't taken a wide body at defensive tackle in the first round since they took Dan Wilkinson No. 1 overall in 1994.
Twenty-one years later at No. 21 could be the time.