Let's talk receivers. Corey Davis did at last month's scouting combine.
Do you think Ross and Davis are in play at nine? I think Ross is being undervalued and is a top ten talent and many people have Davis as a top ten talent. Combine that with the fact that Barnett is probably more a part of the second tier of DEs and we can get one with more upside at our second pick and taking a WR makes the most sense.
TE doesn't make sense because we already know Eifert is elite and he shouldn't be replaced. Fournette doesn't make sense because he doesn't run well out of shotgun so he will handicap the offense like Hill already does. LB doesn't make sense if they want Vigil to be the starter. CB doesn't make sense because they just signed Kirk and have WJIII under contract for four more years. DT only makes sense with Allen's and even then not much because Geno is playing what would be Allens best spot. OL doesn't make sense because this is a bad OL draft. So the question comes down to who's better.
Ross/Davis or Barnett? It also slightly comes down to. What position has the bigger drop off from first to second round? Patrick Carlisle, Oxford, OH
PATRICK:  The Duke Tobin way is to let the grades guide you instead of need or public opinion or positon or anything else. The Grade. If you get the best player, you get rewarded.
The critics roared when the Bengals took LSU left tackle Andrew Whitworth in the second round in 2006 when Levi Jones was only in his fifth season and nearing the elite after just signing an extension. But Jones' knees gave out and Whitworth became a Pro Bowl left tackle during the club's most successful stretch in history. The depth chart didn't say it, but the board did.
Maybe those pair of wide receivers, Western Michigan's Corey Davis and Washington's John Ross, are in play for them at No.  9. But history would say no. The CBS Sports.com big board has the 5-10, 190-pound burnmaster Ross ranked 18th and Davis 22nd, so if that's any indication of the Bengals' board, forget it.
Say what you will about Ross' scouting combine-record 40-yard dash. The Bengals simply don't draft little receivers early and almost never. You can debate if that's right or wrong, but that's just the way they've done it and I doubt they'll change.  Since Marvin Lewis has been the head coach, they've drafted two wide receivers shorter than six feet, third-rounder Jordan Shipley in 2010 and seventh-rounder Mario Alford in 2015 and both lasted about half-an-hour.
As for Davis, yes, he's one of the most prolific receivers in college history, but nothing really screams top ten pick. He's got average size (6-3, 209 pounds), didn't play great competition, and the guess is he's got decent speed but nothing eye-popping. No one really knows how fast he is right now for sure because he's recovering from an ankle injury and didn't run at the combine or his pro day, although he is expected to run at some point before the draft.  A shoulder problem kept him out of the Senior Bowl so the guess here is the Bengals pass. A first-rounder? Probably.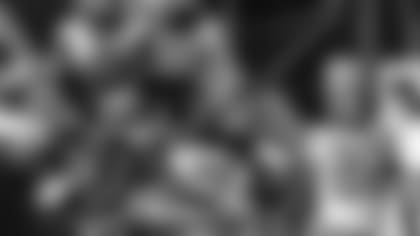 You better be dominant: A.J. Green, here Hail Marying it vs. the Browns last year, is the only wide receiver they've taken No. 1 in the last 16 drafts.
I mean, talk about second tier. There's about 50 draftable wideouts. Odds are they'll get a good one. I know, I know. No one runs like Ross. But can his body hold up? You can ask that question at No. 18. Not No. 9. I think history shows that's how they view receivers. Plus, they've drafted just two WRs No. 1 in this century.
Your conclusions clash with what Tobin has preached helping to craft respected drafts since '09. Forget position. Go grades.
Alabama tight end O.J. Howard is clearly one of the best players on the board and a great pick at No. 9. Sure they've got Eifert. But, A) what's wrong with having two elite TEs? B) Eifert is in his contract year. C) He's missed 42 percent of his games.
LSU running back Leonard Fournette may not be able to run out of the shot gun, but that hasn't stopped Jacksonville at No. 4 and Carolina at No. 8 from lusting after him, so he won't be there.
True, Alabama linebacker Reuben Foster is small at 228 pounds, beat up, and character that must be vetted. But with Vontaze Burfict going into the last year of his deal and Kevin Minter working on a one-year deal, if he's got the top grade that fits.
Same with Ohio State cornerback Marshon Lattimore. Adam Jones is 33, Darqueze Dennard has been hampered by injury, and William Jackson has yet to take a snap. In a league where nickel defenses are on the field almost 70 percent of the time, it's true. You can never have enough corners.
And certainly you can find a spot for Alabama defensive tackle Jonathan Allen in the rotation but this is one place where I agree with you. Part of picking No. 9 is the guy has to be able to help you right away. It's not like picking rehabbing Cedric Ogbuehi at No. 21 or Dennard at No. 24 in a stacked secondary and letting them ease in.
Tennessee defensive end Derek Barnett doesn't have great measurable. Not at 6-2 and a slow 40, but his college production (33 career sacks) is top ten and some scouts think he's a more polished rusher than projected No. 1 pick Myles Garrett. You don't have to worry about Howard, Fournette and Allen. They'll be gone. Maybe that leaves Barnett, not because he's a rush end but because he's the best player. On many media big boards, anyway. The Bengals' board? Who knows?  
Hi Butch, Loved the piece on the D-line. It gave me a small boost of confidence in our Defensive potential this season. My question is, where will the help come on Offense? We desperately need a reliable, dominant offensive weapon opposite AJ/Tyler. Where will that level of impact come from? Charles Hirsh, Mount Shasta, CA
CHARLES: Thank you for taking the time to read. You said it. "Potential." The guy you seek may already be here in last year's sixth-rounder Cody Core. But they'll need to emerge from the draft with a No. 2 in-waiting to starting wide receiver Brandon La Fell. How far can they go in the draft before they get one? You could probably go into the late third and early fourth and get that wideout. This draft has a lot of good ones.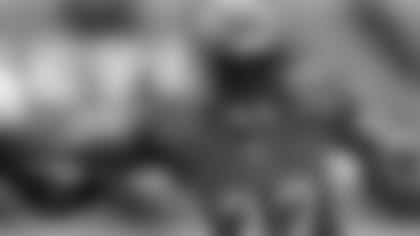 Jeremy Hill had no fumbles in 2016 after a difficult 2015.
Geoff a warm hello from the football factory known as Northeast Ohio My question is with free agency in the rear view mirror and the draft at the next exit the obvious attention is who and what positions do the Bengals address come April. But what I want to know is what are the coaches doing themselves as far as making themselves better coaches going into 2017?
Marvin had a quote a few months back saying "We have to coach up Jeremy Hill better" Doesn't that train of thought apply across the board to most positions? Is there something the Bengals staff isn't doing that they can do better in order to close the gap on the Steelers and Patriots? Wayne Milliken, Streetsboro, OH
WAYNE: After last week's trip to the Pro Football Hall of Fame archives, I can attest to the football strength in your area.
It's a matter of the coaches watching the tape in the offseason, seeing how their players do their best work and not so best work and adjust off of that. Then they'll try and put them in the best position possible to succeed while not putting him in spots he hasn't performed well.
Look at what running backs coach Kyle Caskey did last offseason with Hill. With Hill bit by fumbling problems (including The Fumble), Caskey went to work studying each one. Then when the off-season workouts arrived, he emphasized ball security every day and then carried it over into the season. It was either talked about, or worked on in practice through drills, or both. And Hill didn't put the ball on the ground once.
It sounds like Lewis put Caskey back to work this offseason, too.
Hello from Dixie Mr. Hobson To me there is only one pick at nine and that is O.J. Howard. He is as big as Eifert, but faster and not as injury prone. You would need another WO spread him out or Eifert and B.A.M. Batman. At 41 Joe Mixon and the offense is AWESOME. What say you? John McIntosh, Rome, GA
JOHN:  Mixon will be gone and I'm afraid Howard will be, too. My opinion. I hear you. I think you're right on Howard. I've been on the bandwagon for a while, at least since last month's second Bengals.com Media Mock Draft. Although, not if Jonathan Allen is on the board, which he was in last week's third Mock of the year.
We all know the Bengals like to roll over money and try to get deals done early. Sometimes they're successful and sometimes not. Who is the next in line to be targeted by the Bengals to get a contract extension, and how likely are they to get something done? Michael Holbrook, Myrtle Beach, S.C.
MICHAEL: They'll no doubt take the pulse of linebacker Vontaze Burfict and tight end Tyler Eifert sooner than the rest. Long-time special teams staples, punter Kevin Huber and long snapper Clark Harris are also heading into contract years and they could get something done there, too. They'll also have to make a call on center Russell Bodine.
But the potential big money is there for Burfict and Eifert and who knows if they can get something done? Burfict has missed 46 percent of the games since he won the NFL tackling title and went to the Pro Bowl in 2013 and Eifert has missed 42 percent of the games in his career. So we'll have to see how player and team approach it. No question they want both back. But on what terms?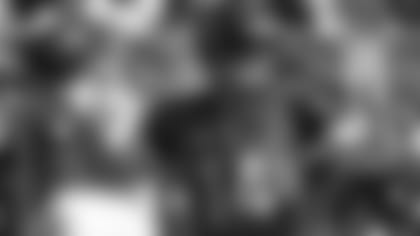 Andy Dalton is just one of their second-round gems.
Hello Mr. Hobson, I always enjoy your views on everything Bengals. I know all signs are pointing to drafting defense in the first round, but correct me if I'm wrong, don't we have much better luck with drafting offense in the first round. I can't remember the last pro bowler we drafted on defense in the first round. J Joseph was solid for us as was Justin smith, but their pro bowl days were with other teams. With guys like AJ, Tyler Eifert, Gresham, and even Kevin Ziegler now getting paid like a pro bowler, I would like to see us at least seriously look at a possible wide receiver or running back if the right one is there at 9. Your thoughts? Alex Fekkos, Milford, OH
ALEX: Thank you for reading in the land of the Eagles soaring in the Eastern Cincinnati Conference and hope you keep writing in. Actually, except for Isaac Curtis and A.J. Green, the Bengals' greatest skill players have come after the first round.
Check out the quarterbacks. Ken Anderson (third round), Boomer Esiason (second), and Andy Dalton (second) are their most decorated and winningest passers. Their all-time leading rusher, Corey Dillon, and their all-time leading receiver, Chad Johnson, are both second-rounders. Their two most prolific tight ends, Dan Ross (second) and Rodney Holman (third) came later. Rudi Johnson, who twice broke the single-season rushing mark, is a fourth-rounder. Their all-time touchdown maker, running back Pete Johnson, is a second-rounder. T.J. Houshmandzadeh, who holds the single-season record for catches, is a seventh-rounder.
Wake me after the first night. I think I'm more anxious for No. 41 than No. 9.
Is Sheldon Richardson an option to give up the 9th pick for? And is realistic? Rocko Moore, Hamilton, OH
ROCKO: Richardson basically plays the same position as three technique Geno Atkins so, no, just not a good fit. Geno is going to get the bulk of the snaps no matter what, so it's not worth it.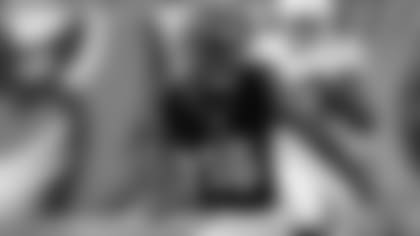 Don't sleep on Cody Core.
Why does everyone think Bengals need WR help so bad? We have Green & LaFell showed he is capable of being a good #2, also Eifert is really the #2 option, plus Boyd & Core showed great potential. Jon Davis, Tampa, FL.
JON: I hear you. And I think Core is going to end up eventually being your guy. A good No. 2 is a guy that can consistently beat the one-on-one coverage he'll get while Green is blanketed and that means speed. And, yes, LaFell is terrific, but he's 30 and he's not a burner.
It's no coincidence that when wide receiver Marvin Jones was healthy in 2013 and 2015 they came within two points of having their two biggest scoring seasons under head coach Marvin Lewis. As it was, the '13 club outscored the '05 juggernaut and the '15 team almost did, too.  Just look at how much pressure Jones took off both Green and Eifert. You get two guys that can run by you on the outside and, well, the defense has no answers when you throw a devastating tight end into the mix.
(Which, by the way, is why I wouldn't mind taking a corner every other year No. 1.)
And, yes, I agree that Eifert is the No. 2 target. I think Jones would agree, too, because that's probably why he went to Detroit. But will he be heathy? And Boyd is growing into a superb slot receiver, but he's not a pure outside guy. So I think they're looking for another guy that can run. But, like I say, he could already be here in Core.
Butch, as I write this, we are sitting on 9,592 days since the Bengals last playoff win. During that time we have seen two expansion teams with multiple playoff wins, everyone else in the old AFC Central and the current AFC North with at least one win and some 6th round QB win 25 of them not to mention the 5 rings. Despite FA evidence up to this point and to the contrary, could this be the year they get over that hump? Signed, Hopeless in Houston.
HOPELESS:   You need a name change. Far from that here as long as Green, Dalton, Dunlap, Atkins and the rest of the core are here.
But two things have to happen.
One: They have to make the same commitment to not getting their quarterback killed like they did in 2009. Carson Palmer was coming off another surgery and their offensive line had been re-shuffled with a new left tackle, new center, new left guard, and new right tackle.
Sound familiar? Dalton isn't coming off surgery but he went into the offseason in a sling after getting sacked 41 times. I don't know how they're going to do it, but I would suggest looking at the '09 rushing stats. They not only gave it to running back Cedric Benson 301 times, but  he averaged 4.2 yards per carry and Palmer got sacked just 26 times while throwing completions to guys like Laveranues Coles and J.P. Foschi and winning ten games.
Two: Their defense has to get an injection of a youthful pass rush. They've got a solid back seven, but their two teams with the best shot of winning it all ('13 and '15) had more than 40 sacks with either three guys logging at least 6.5 sacks or four guys with at least five. Last year no one besides Atkins or Dunlap had more than 4.5. They need help and it's got to come from young guys like Marcus Hardison, Will Clarke, and the raft of rookies headed to this D-Line.
A running game and a pass rush. Not too much to ask, right?
I think you should try "Hopeful," instead. Green, Eifert, and Giovani Bernard will soon be back on the field together, Thank you for checking in, even under an alias.
 Are the Bengals considering drafting a kicker to compete for the job in camp? Jim Lockwood, Marysville, OH
JIM: That seems to be the plan. And it could be as early as the fifth round with two picks each in the fifth, sixth, and seventh.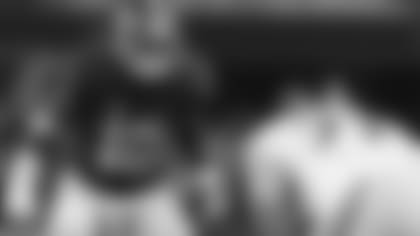 Reuben Foster is a big-time talent that would pay handsomely in the nickel.
Why is Reuben Foster still under consideration after the Minter signing? It seems like if you take Foster, then you have 3 guys who can start at Sam and Mike, but no Wills. Scott Conrad, Cincinnati, OH
SCOTT: No one knows if Foster still is, but it seems like that's what he is. A WILL who would back up Burfict and most likely start with him in the nickel package with Kevin Minter in the middle and Nick Vigil at SAM.
Dear Geoff, thanks a bunch for keeping us informed through the offseason. Great to hear that Eifert is healing well! That brings me to a TE question. At first I was puzzled by your preference for the Bengals to grab The TE Howard in the first round.
After further thought though, I think I get it. He would be great insurance if Eifert went down again, and if Eifert is allowed to leave in free agency, Howard would be here with a year in the system. Here's the thing for me though. I'm very impressed with the development of both Kroft and Uzomah. I would also say there are few rookies who could come in and pass either of them with two years under their belts. But with Hewitt really the FB, wouldn't Kroft or Uzomah have to be let go if they took a TE at 9? Is that a smart trade? Minds that know better than me will make that call. Guess I might still be pulling for a pass rusher. Thanks again! Joey Pownall, Winchester, OH
JOEY: Thanks for being part of the flow of info. It's a good question and one I never really thought of in light of drafting Howard. They could still keep four tight ends and go light somewhere else. But then, where? So it's a hell of a question. But I'm not sure it's a reason to pass on Howard, either.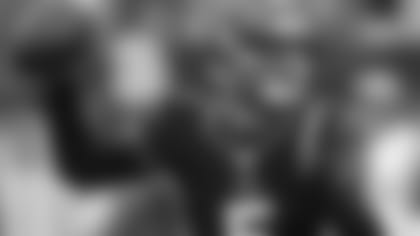 Andy Dalton: they won't give him away.
Hey Hobs...Die-hard Bengal fan from Connecticut and long-time reader. I have a potential draft trade that I'd like your opinion on. Given the plethora of draft picks that both teams have would you be willing to trade AJ McCarron and the no. 9 pick to the Browns for the no. 1 overall pick ? To me it's a win-win. Cleveland would still have two high first round picks (9, 12) as well as get a potential starting quarterback who has worked with Hue Jackson. And the Bengals could take Myles Garrett, the top-ranked player in the 2017 draft. What do you think? Daryl Nistico, Norwalk, CT
DARYL: Thanks so much for reading. You must have a kinship with the club since Paul Brown was born in Norwalk, Ohio 108, years ago. And, as every Bosox fans knows, your town is the birthplace of one of the great batsmen in Fenway history, 1995 AL MVP Mo Vaughn.
I can't go with you on this one and I'm pretty sure the Bengals wouldn't touch it with an A.J. Green vertical leap. It's just too big of a price. They love McCarron because he's a proven backup steeped in the system and they'd have to start from scratch there. (For instance, No. 3 Jeff Driskel hasn't taken a snap of their offense yet.)
So they're only looking to deal McCarron if they get blown away. And the price only goes up because it is Cleveland and not, say, Houston. Theoretically the Bengals should be getting No. 12 if they trade. Or, at least, that should be the starting asking price. And what else? With this deal, the Bengals would be paying the bigger price, not the Browns. You can't load up a division rival.
And while Texas A&M defensive end Myles Garrett is a terrific prospect and the Bengals need pass rushers, it's looking like Garrett isn't even the consensus top pick in a draft lacking consensus. You would only do this deal for a quarterback, I think. And this draft has pass rushers.
Dear Mr. Hobson. First of all thank you for your blog. Whenever I see a new edition of Hobson's choice, I just know that it will be a good day. My question is, what are the chances that I will see one of my compatriots Andreas Knappe (OT) or Simon Mathiesen (K) in Bengals this year? I guess Knappe could be a late round draft pick and Mathiesen a free agent rooker for training camp. Kind regards Glenn Jorgensen, Copenhagen, Denmark
GLENN: It's kind of you to check in from so far away and thank you for reading.
Draftsite.com actually has the Bengals picking Connecticut's Knappe with their last pick in the draft at No. 251. Or, "Thor," as his teammates call him. He certainly sounds like a Bengals kind of guy simply because at 6-8, 325 pounds, he's massive and it sounds like he must be a heck of an athlete. According to NFLDraftScout.com he grew up playing handball and was a world-class archer on the Danish junior national team. He didn't start playing football until he was 18 but he's certainly an intriguing guy for any club and we do know the Bengals like them big.
 At 6-4, 205 pounds, Mathiesen would be the largest Bengals kicker ever. He must be a good athlete as well because Northwest Missouri State brought him there as a wide receiver. His numbers don't bowl you over. According to the Maryville Daily Forum he was voted Mid-America Intercollegiate Association Special Teams Player of the Year after hitting 18 of 21 field goal attempts with his longest a 46-yarder and he was three of five from 40 and beyond. But his accuracy and size show great potential (he compares his style to that of Justin Tucker's according to one site and that would be nice) and I'm sure they've looked at him. If they don't draft a guy we'll find out if they're interested.
Throwback gallery of the Bengals Draft Class of 2002 & 2003