Josh Malone has the coaches raving.
Green, Boyd, Core, Erickson, LaFell, Ross and now Malone. Not all 7 will make it and really thought Core did well against A.J. Bouye vs the Texans in prime time getting separation. Erickson with great return skills. 2 rookies in the 1st and 4th round. Obviously Green and Boyd not going anywhere. Is LaFell one and done? Seems it comes down to him or Core and I would rather have Core as Lafell disappears t time and did not take the #1 role over when A.J went down. Thoughts? Mike M., Henderson, NV
MIKE:  Brandon LaFell is going nowhere and as of right now I think they're going to do everything possible to keep seven wide receivers. The coaches absolutely love Josh Malone and I think everyone in their room thought he'd be gone in the second round. But he just turned 21 and the sense is he's viewed as a guy that's going to need a year to develop and will probably be inactive for most games. So LaFell and Malone are going nowhere and they also covet Cody Core and Alex Erickson, so the sense is that tough cut may be elsewhere. But that's a long way off.
Geoff, can't wait to hear your opinion on our draft selections. I can't say I love or hate this year's draft. I believe we've improved our talent, definitely added some speed. The no trade and trade confuses me and the Mixon pick concerns me.
In round 1 Coach said no one wanted to trade up, yet the Chiefs traded with Buffalo for the 10 pick. Was it that no one wanted to trade, we wanted too much or we felt we couldn't get a starter with the 27th pick? Very confusing!
I grew up in Cleveland but have been a Bengals fan since day one. My phone has been blowing up since the Mixon pick. The vitriol is unrelenting. Realizing most teams would love to have Jones or Burfict on their team, but with their reputation of incidents you can imaging the things being said about the organization now that we have selected Mixon. And it is not just from fans but by the media. How is the team going to deal with all the distractions? How will he fit in the locker room? I have little doubt his talent will add to the team, but is he that much better then Cook that the Vikings traded us for with our #9 pick? Louis Petrofes, Jupiter, FL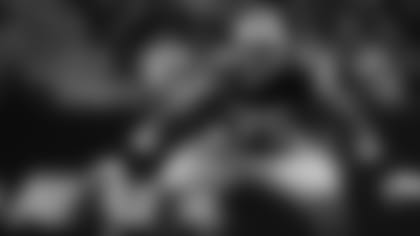 Kansas State's Jordan Willis: they think he might be able to rush from inside and out.
LOUIS: Thanks for checking in with your take as a Bengals fan who, with all due respect to Sam Wyche, did live in Cleveland.
I think this team pretty much stuck to its M.O. on trades. They're not averse to trading down in the first round because they've done it plenty. But they're never going to go very far because, you're right, they're looking to get a starter or, at the very least, a regular at that point. For instance, in 2012 they traded down just six spots from No. 21 to No. 27. But knowing there were guys on the board like guards Kevin Zeitler and David DeCastro, defensive ends Chandler Jones and Whitney Mercilus, and running backs Doug Martin and David Wilson, they knew they were going to get a starting caliber player and ended up with Zeitler, the guy they wanted anyway.
But, if the phone did ring from Kansas City, it was just too far to know what you were going to have at No. 27. The reason for the trade would have been to take those pass rushers where they belonged, 1B or 1C, and their gut was right. By No. 27 they were all gone.
That's why I think they did pull the trigger in the second round and moved just seven spots to No. 48. The fact they moved with running backs Dalvin Cook and Joe Mixon on the board suggests they had the same dilemma as they had in the first round and were prepared not to get either one. No. 41 may have been too rich for an edge rusher, but when they slid to 48 they were in the area of guys like Ryan Anderson, Demarcus Walker, and Tanoh Kpassagnon. They still took Mixon, which means they had him rated higher than all of them, so I don't think the issue was about who was rated higher, Cook or Mixon.
Look at the Bengals running backs room: Jeremy Hill, Giovani Bernard, and Cedric Peerman. All great guys. Hill reached out to Mixon when they drafted him even though they basically play the same big back position. Gio signed up for the Saturday night dinner with Mixon. And Peerman is the club's spiritual leader. One of the many good things they heard about Mixon from the people in Norman is that he's a great teammate, so I think after spending time with him they believe it's a good fit with the personalities involved.
I've always thought the distraction thing is overrated. Just because we're living it by writing it and/or talking about it every waking minute doesn't mean the players are. And they usually aren't.
Hi Geoff. Thanks for taking the time. Sure you will get a ton of these among a million other draft questions but here it goes anyway. Really didn't like Simmons answer on why Elliot and not Gonzalez. Look at what a weapon guys like Tucker and Janikowski among others who can win a game from beyond 50 yards. I'm sure they could teach the kid to kickoff the way they want for Pete's sake!
But for arguments sake, let's say that they can't. And that Huber isn't good at it either. Is it that big of a deal? I mean Gonzales has a leg obviously. Let him drive it deep in the end zone. The upside of that strong accurate FG kicking leg far outweigh any directional kicking stuff IMO. This was the only pick I didn't like though. The really bad part is that Zane will be kicking against us now. Think of it in those terms. Who would you rather face twice a year? Elliot or Zane. Pretty easy choice to me. It just feels like an outsmarting yourself situation to me. I mean the beef on this kid is leg strength and hang time on kickoffs. I just can't see this kid going ahead of the guy who could end up being the answer to Tucker. Instead we now have to deal with Tucker and Zane. Absurd IMO Jonathan Lee, Brockway, PA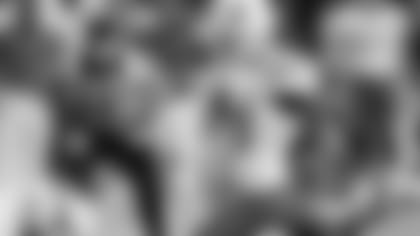 If Jake Elliott works out like the last Bengals specialist drafted in the fifth round eight years ago, they'll be OK.
JONATHAN: Thanks for the note. I'm going to defer to special teams coordinator Darrin Simmons on the drafting of Jake Elliott in the fifth round. Considering he's had two kickers in his 14 previous seasons on the job, I'd say he's earned his chops as an evaluator.
I mean, Elliott's been pretty good from 50 himself. At the same school where Stephen Gostkowski kicked, Elliott has four of the five longest field goals in Memphis history, ranging from 53 to 56 yards.
And it's just not about the leg for Simmons. He likes to look the kid in the eye, put him through some rigorous drills, set up clutch moments, and he came away raving about Elliott's mental toughness.
As you would expect, the Felix Unger-ish Simmons obsessively researched this one extensively. He worked out the top three kickers privately, visiting Elliott in Memphis, Zane Gonzalez at Arizona State, and Harrison Butker at Georgia Tech. Plus, he ran Gonzalez's pro day. And he had his choice of all three.
I'll take Simmons' track record. Punter Kevin Huber was taken in the fifth round in 2009 with the 142nd pick. Elliott went in the fifth with the 153rd pick. Huber has been a nine-year starter and gone to a Pro Bowl. They'll take that.
Geoff, Well, the pick wasn't your man Howard nor was the pick my man, Barnett. I think both of them will have better careers and seasons than will Ross.
We saw games when our D-line pass rush gave Big Ben close to 10 seconds to find his receiver, no matter how fast Ross is, he won't be catching anything when Andy is throwing from his backside. I was 100% behind us getting Derek Barnett who I think would have improved our pass rush immensely,
In addition, OJ Howard would have been able to get open on short quick routes and been a big help. I think the Ross pick was a big mistake and the only topper will be if they allow Coach Simmons to use him in PR and KR duties and get him killed. Today is Rd 2 and 3, not much left in top of the line pass rushers or top TEs. Hope they can come up with a miracle. Have a great day and Thanks! Rick Scott, Cincinnati, OH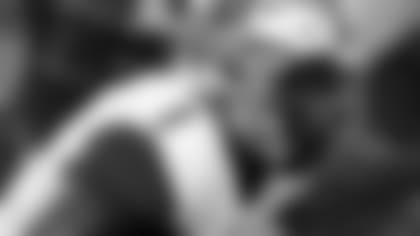 Imagine A.J. Green opposite John Ross (above), the fastest man in the NFL.
RICK:  Thanks for checking in during the draft. I couldn't get to this one until now, so you saw what they did on Friday. Like I say, I think they traded down in the second round to address pass rusher but went with Mixon because he was the highest rated player on the board and they knew there were going to be some rushers in rounds three and four.
Indications are they valued so highly their third-round pick, Kansas State defensive end Jordan Willis, that they talked about him as a possibility at No. 48. And, fourth-round pick Carl Lawson, Auburn's defensive end/linebacker, is a nickel rusher that was believed to be their top-rated player heading into the last day. So I think they feel like they've got two guys that have upgraded their pass rush. They love the fact that Willis broke 4.6 in the 40.
The Bengals were apparently leery of taking Tennessee defensive end Derek Barnett at No. 9. I know they loved his production and work ethic and I thought he'd be a possibility there, too. But for them I think the numbers (6-2 height with a 4.9-second 40-yard dash) don't translate into an above average NFL pass rusher. If they could have got Barnett at No. 14, which is where the Eagles got him, they probably would have been all for it. They were willing to move down six or seven slots, but not 20.
They could have got my man Howard at No. 9, but the fact he hung on until No. 19 says something, too. He's a tight end. My sense is the Bengals didn't want to spend a top ten pick on a tight end when A) They've got control over Tyler Eifert for two more years if they franchise him, B) They like Tyler Kroft, Ryan Hewitt, and C.J. Uzomah, and C) They simply haven't been a huge double tight end team and have been more three wide receivers.
Howard and Ross were probably neck-and-neck on their board when it came time to make the call. I've seen some stuff that says the Bengals must have picked Ross because Western Michigan wide receiver Corey Davis and Clemson wide receiver  Mike Williams were gone. Actually, I think Ross was their wide receiver all the way because I don't think they were enamored of the speed of Williams or Davis and that, of course was no question with Ross. Really, when you look at it, you should get something elite in the top ten and the Bengals got that in a position where they desperately need more electricity. Howard may have been the safer pick but he didn't come with a top ten wow.
And, look, I know I'm a Howard guy and I pause taking a 5-11, 190-pound guy with an injury history at No. 9.
But I also know this: I don't know when Ross is going to get into the lineup or what kind of year he's going to have. But when he lines up, his very presence is going to impact more games right away than Howard or Barnett with his speed. That kind of speed makes a difference. It's the kind of pick that should help their running game and an improved running game, bolstered by the addition of Mixon, should help their pass protection. And, I think he'll be terrific for the locker room. A committed, competitive guy.
I mean, they now possess the fastest man in the NFL and are teaming him with two Pro Bowlers in A.J. Green and Tyler Eifert. Wow.
As for using Ross on kick returns, I don't think they're going to overdo it and I doubt they'll use him on punts. But I'd imagine they'll use him now and then on kicks. Simmons could have a terrific rotation with Ross, Mixon, Alex Erickson, and maybe sixth round safety Brandon Wilson if he makes it.
Talk about a change of pace. Savvy and vision (Erickson).  Versatility (Wilson). Power and speed (Mixon). And world-class speed (Ross). That's hard to prepare for and you wouldn't have to over use any of them, although you figure Erickson gets the majority of attempts.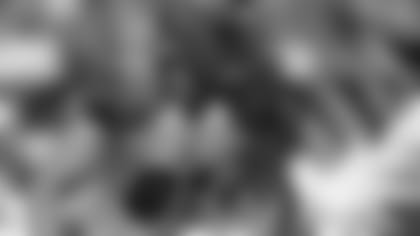 Tyler Kroft is looking for a break-out year.
Love the draft. Our new weapons do no good without blocking up front. Would Elliot had the same season running behind our front 5? Hell No! Do we need help and where do we get it from or am I wrong? Tina Hughes, Florence, KY
TINA: It was the worst year for the offensive line in the draft that anyone can remember. So in lieu of that, they did the next best thing and got the fastest receiver in the league and one of the best running backs in the draft. If that doesn't help your line, what will? But, I hear you. The Bengals already addressed this need in the draft. In 2015, when they took left tackle Cedric Ogbuehi and right tackle Jake Fisher 1-2. We can write and say all we want, but, let's face it. This season hinges on protecting Andy Dalton.
Great draft!! Excited about our 2 new weapons on offense. Mixon was the steal of the draft. Welcome to the jungle everyone. What about our OL, we need help. Any chance Toth from UK gets a shot. Look what he did against the first round of draft picks. Never saw Toth in their highlight reels. Any chance of Barnidge becoming a Bengal? Brad Schlueter, Florence, KY
BRAD: Thanks for the note. Toth is headed to the 49ers as an undrafted free agent and I'm not sure he was on the Bengals' radar because they're pretty set with young guards and they tendered T.J. Johnson. Browns tight end Gary Barnidge isn't coming here. They're full up for the next two years with Eifert, Kroft, Uzomah, and Hewitt. And he'll be 32 in September, when this will be one of the youngest teams in the league. After a season everyone said they looked old and slow, they've responded.
Cincinnati Bengals 2017 draft class.