Reggie Nelson, who proved he was not a first-round bust, is an example of a major free-agent signing that came from within in 2012.
Hey Geoff, Bengals fan since I was 8 (1968 coincidentally, & visit the site daily. Just read your post "Model Free Agents" and it sure comes across as same ole, same ole, in what you have gathered as to the plans this year when free agency breaks. After the off season of Marvin trying to convince the fans that things would be different and that their is a sense of urgency and a more aggressive approach from the front office my question is this: What is any different? If your article is spot on then they'll try to resign Rey, Boling & Nugent and get a guy that's " just a guy" or a former first rounder who's been a bust ( what they did with Harvey & Anderson and they were busts) and nothing more, So where is this more aggressive approach? Daniel Mason, Hilliard, OH
DANIEL: Thanks for reading.
That's my best guess on what happens just because they've developed a track record over the last five years or so in the draft and free agency and given that it's been the most successful stretch in franchise history, I imagine they'll stick with "same ole, " same ole," and that will spark the "same ole, same ole," debate.
Is it that kind of thinking that is keeping them from winning the big one? Or has it helped them keep a playoff team intact? The Bengals say it every year. The winners in March don't match the winners in January. Cleveland and Oakland always seem to be aggressive in free agency.
I'm trying to anticipate what is going to happen, which is my first mistake.  But I know what's not going to happen. They're not going to run out and give Greg Hardy three years, $30 million in the first two days of free agency like the Packers did Julius Peppers last year. If anybody gets the big money, it is thier own guys.  (If Hardy hangs around for a week or so, maybe they give it a run, but I think the suspension question is going to scare them out of it.)
For every Peppers, there seems to be five Jason Allens. And that's no knock on Allen, but that's free agency. Trying to get that one guy that puts them over the top (Antonio Bryant, Terrell Owens) has never seemed to work for them.
The Ravens don't do it. The Steelers don't do it. The Patriots signed Darrelle Revis last year, but they've rid themselves of more high-priced players (Deion Branch, Richard Seymour, Logan Mankins) than they've signed while they've been the league's dominant team.
To be fair to Marvin, he didn't come out and say they were going to be Washington or Oakland or some other free agent champion that manages to end up picking in the top five every year. But "same ole, same ole," doesn't necessarily mean they won't be aggressive.
But he did say they were interested and that's why I used the 2012 model as an example of how it might go, when they spent $20 million under the salary cap in the first 12 days of free agency. You'd have to call that aggressive. Even though they didn't drop it all on a name guy, they did sign three starters (including one of their own) and signed three former No. 1 picks for depth.
Reggie Nelson and Adam Jones were also supposed to be first-round busts, but they rode their second chances to become big-time contributors for the Bengals on playoff teams. So giving Jamaal Anderson, Derrick Harvey, and Jason Allen a second chance was worth the shot.
(By the way. they re-signed Nelson in '12 after an expensive wrestling match with the Jets in what was as important as any deal in that first week of free agency, but it didn't get the splash because it was a re-signing.)
If your definition of being aggressive is dropping mega bucks on one guy early then, no, they won't be aggressive. That went away with Antwan Odom and Antonio Bryant.
The way they've operated since then is saving their splashes on their own guys and that's where we're headed again. And I'm not talking about Maualuga, Boling, and Nugent, but players that are up in 2016, like A.J. Green, Marvin Jones, and Mohamed Sanu and trying to solve the riddle of keeping all three.
I think it's going to be busy. But the big money is still going to their own guys. And let the never-ending debate continue.
Their Side: since they blew the Antonio Bryant signing, they've been to the playoffs four straight years. The Other Side: it hasn't been enough to win a playoff game. Observation: They're 40-23-1 with the only mega deals their own.
Love all the info Mr. Hobson! Will there be a video tour of the new insides of PBS? With the turf going in where the basketball court was, will this act like an indoor practice facility? Or will they still use UC? Thank you Don Kuhn, Winter Garden,, FL
DON:  Thanks for the note from some place warm. You can be assured that the dynamic duo of I.T. guru Darius Howard and video vicar Steven Hudy will put together a tour for you on the web site when the work is done. From what I understand they'll still practice in the University of Cincinnati bubble when the weather is bad. But the turf covering the court will allow for several drills to be performed inside, as well as year-long rehab stints, and walk-throughs before practice.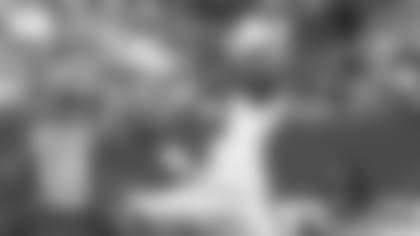 Hey Geoff, love all the articles & videos in the off season, I personally can't get enough. I was wondering what you think the chances are the Bengals resign Clint Boling? Also is there any news on the A.J. Green contract talks? Thanks! Who Dey! Chase Sallee, Louisville, KY
CHASE:  Thanks for writing. I think Boling is going to be a hard guy to sign. The Bengals don't traditionally pay guards big deals and they've got a first rounder on the other side in Kevin Zeitler who is going to get a big number in his option year of 2016. But they like Boling and want to bring him back, so I think that will be an interesting horse race. From what I understand the Bengals met with a bunch of agents at last month's NFL scouting combine and one of them was Green's.  But at this point my guess is to say the talks are in the stage before preliminary talks is charitable.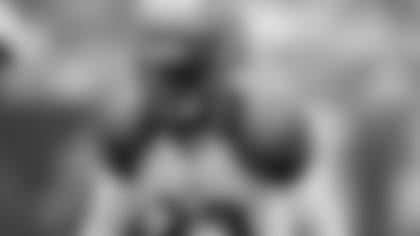 There doesn't seem to be much talk about Terence Newman returning to the Bengals.
Is there any chance that Bengals fans see T. Newman brought back as more of a safety? My thought is something similar to Rod Woodson at the later stages of his career? Thank you! Michael Alfieri
MICHAEL: Thank you for writing. I don't think that's in the cards here for Newman at age 37.  Before he had the two Achilles' surgeries, I thought Leon Hall could have made that move and been a Pro Bowl safety. And maybe he still can if he can regain some of the speed that seemed to be lacking last year with a full offseason of workouts.
Hey Geoff, Hope you are staying out of the cold! A couple quick questions. Do you see the Bengals taking a look at any of the players cut by teams recently besides Jacoby Jones? Also, is there a chance the Bengals would draft a kicker to replace the free agent, Mike Nugent? Thanks! Rich Hidy, Cincinnati, OH
RICH: Thanks. It's ridiculous, isn't it? March came in like Deacon Jones and J.J. Watt.  There's been some buzz about looking at tight ends (Anthony Fasano?) and linebackers (A.J. Hawk's name has been batted around), but nothing for sure. I don't think they'll draft a kicker, but they'll bring in a guy to compete with Nugent in training camp.
Mr. Hobson, I'm a hug fan of your columns on all things bengals. Long time reader. Been a Bengals fan since I can remember. My question is with all this cap space and so many names buzzing around the media, do you think it's more likely that Marvin upgrades the defensive side of the football in FA over offense? Just seems to me that there is more defensive helps available within our price range l, than there are at our needs on offense. The draft is looking wide open at receiver and Offensive-line. Thanks for taking my question. Wish you continued success. Who dey! Michael Higgins, Erlanger, KY
MICHAEL: Thank you for writing. I think the front office and Lewis have some pretty firm ideas. They want to improve the pass rush and they want to add to their depth at linebacker on defense and on offense they want to find a blocking tight end, a speed receiver, and depth at tackle.
You've got a pretty good handle on the draft, where it's a good year for receivers and offensive linemen. But they may also be able to pick off a pass rusher in the first two rounds. It's not a good year for backers in the draft or free agency, but, you're right, the needs for backers and tight ends match up with the price range and I'd expect they'll end up with a veteran tight end and linebacker in free agency, and possibly a rotational end.
Marvin Jones is one of the reasons the Bengals won't pursue Randall Cobb.
With all the injuries to receiver last year and the Bengals wanting to be more active in free agency, would it be possible they target an immediate starter such as Randall Cobb? The Bengals coveted him in the 2011 draft before he got drafted early third round by the Packers. He would be a great slot receiver and also a great return man. Your thoughts? Shane Brown, Somerville, OH
SHANE: Cobb is a great player and is going to be one of the stars of free agency. He'll be off the board within hours. He is going to get a major deal that would preclude the Bengals from being able to do a deal with Green and as good as Cobb is, he's not A.J. Green.
Is there a strong "window is closing" feeling around Paul Brown Stadium this offseason? Players, coaches, owners, etc, tend to never get any younger. I'm curious if that type of vibe is helping to direct the 2015 season. Thanks for all you do! Kevin Schwab, Erlanger, KY
KEVIN: Thank you. I think we're going to have to wait on the vibe until everyone gets back in the building in mid-April, but here we are.
The coach is in the last year of his contract, the quarterback is in the last year of a deal that starts to impact the salary cap in 2016, their best player (Green) is heading into free agency and I don't know if the owner is getting any older, but I do know his desire to win the Super Bowl is as raw as it was when it was taken away with 34 seconds left 26 years ago.
So, yeah, you're right.  If there's not a vibe, then someone is in the wrong building.
I know the Bengals have a void at the linebacker position, but what could a siging of AJ Hawk do to the roster? I feel as if it would complement our already talented defence, I think he is a crucial need. Brendan Myers, Plant City, FL
BRENDAN:  Hawk is an interesting guy and a hometown fit. And, you're right. They need backers. But Hawk is 31 and coming off ankle surgery. Plus, he's been in a 3-4 and struggled at times getting off blocks according to tape watchers, so he may not be ideal at the point of attack in a 4-3. They are probably looking younger and bigger, but from an intangible standpoint he's certainly a playoff veteran.
With all of the recent comments about going to get a receiver/kickoff return specialist. Why have we not given Onterio Mccaleb a look? He was in the top ten as a returner at Auburn. And in the combine he ran a 4.27. And also what about Rex Burkhead playing the receiver role he has the same upsides as Wes Welker and maybe even more. He seems to be able to breakaway maybe give him a shot this year as a rotational slot receiver. He is behind two exceptional running backs on the depth chart so let's see what he has. Effort seems to not be donating he is lacking. Thanks Phil Shinkle, Florence, KY
PHIL: McCalebb, a transplanted running back, gets his third chance to make the 53-man roster. The coaches have had two years to switch him to offense and haven't done it yet, which tells you what they think of his (5-10, 170) size. He's only a kick returner and hasn't been a natural catch at punts, which is why they haven't put him back there in preseason games. He can run, but he doesn't have a position and you need one of those to make the 53, never mind the game day of 46.
There has been no indication of Burkhead making the switch to the slot from running back. They may use him in a couple of packages like they did in the Wild Card Game, but nothing more than that. They really love Burkhead's toughness and tenacity as a running back, but the slot is pretty well filled when you start counting the guys that line up in there: wide receivers A.J. Green, Marvin Jones, and Mohamed Sanu, as well as running back Giovani Bernard and tight end Tyler Eifert.
Would the Bengals be interested in Jason Worlids Linebacker from Pittsburgh?  Do you think they will look at Thomas the tight end of Denver? Thanks Steve Helmes, Mason, OH
STEVE:  Not sure Worilds is a fit coming out of the Steelers' 3-4 at 262 pounds. He'd be a tweener in the Bengals' scheme of things. Thomas is going to break the bank and they've got their receiving tight end in Eifert. If the Bengals are breaking the bank on a weapon this year, it is going to be for Green, Jones, or Sanu.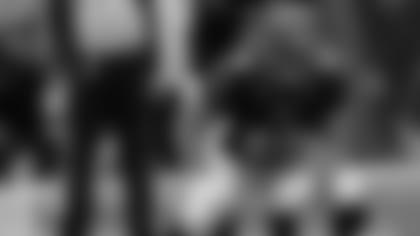 Right guard Kevin Zeitler is one of two first-rounders on the Bengals offensive line.
Why do not the Bengals address the offensive line & quarterback more seriously? Michael Renshaw, Dayton, OH
MICHAEL: Marvin Lewis gave you his answer on the quarterback last month. He doesn't like QB controversies and he thinks the stability at the position without a competition has been a major reason why they've been contenders since 2009.
Here's my take on the O-line. I think they've taken it pretty seriously. You've got two first-rounders (Andre Smith and Kevin Zeitler), a second-rounder (Andrew Whitworth) and the center (Russell Bodine) is only the third guy in the history of the franchise to come via a draft pick that they traded up to get. And the other guy, Clint Boling is one of the top-rated guards in free agency.
And when they ran into trouble late in the year after Smith got hurt, they signed a veteran in Eric Winston who helped them so much they want to bring him back. Plus, they might take another lineman early in the draft this year. All in all, that's pretty serious and is a major reason they've been a perennial playoff team.