Defensive tackle Brandon Thompson arrived with one of those draft picks in the '90s.
Hey Geoff, I've been reading your Q'n'A for quite a while and my question is that do you think the Bengals would really use their extra draft picks effectively. I know players like Geno Adkins was in the 3rd or 4th pick. Drew Zimmerer, Middletown, OH
ZIM: Thanks for reading, Drew. Yes, not only was Atkins a fourth-round pick, but other Pro Bowlers like punter Kevin Huber was a fifth-rounder and linebacker Vontaze Burfict was undrafted.  And with the last two picks in the fifth round of 2012, they got starters in wide receiver Marvin Jones and safety George Iloka.
They've made some hay with that late third-round pick, too. Defensive tackle Brandon Thompson (No. 93 in 2012) and wide receiver Andre Caldwell (No. 97 in 2008) have and/or were been productive guys. So you have to figure they'll get somebody out of the two extra picks, No. 99 in the third and No. 135 in the fourth.
How's it going GH? Writing to you from Ottawa, Canada ! There are a couple things I'd like to say before I get into my question... First, I've been a Bengals fan for 10 years (I'm 23) and arguably the biggest die-hard fan north of the boarder!! Secondly, I made the 12 hour drive to the jungle a couple years back when we played Manning and the bronco's, and even though we lost I witnessed so much! (AJ Green touchdown. 2 ints by T-New. and a hell of a game)... Now to the point ! It would come to no surprise to those close to me, that I am not the biggest supporter of Andy Dalton. I understand the team believes in him (and that you probably get this question all of the time) but in my opinion, the biggest need for the team, at this point, it Quarterback.
Now hear me out... With the amount of pieces around our quarterback, it should be damn near impossible to have such a below-pedestrian season that Dalton had this past season... I won't blame him for the lack of TD's or yardage, because I understand that the loss of Eifert and Jones was a big hit... having said that, most of his int's were results of horrible decision making... If Mariotta falls to the Bengals in the draft, do you think the Bengals take the leap!?
Also, for those Mavin Lewis haters out there, I believe I have come up with a solution... many people are saying that the Bengals should fire Coach because of his record in the playoffs. In my opinion, If the Bengals lose in the first round again this year, we should relieve Marvin of his duties as head coach. HOWEVER, I believe that he should be promoted to a position such as GM, and we should hire a new HC. Marvin completely changed the culture in Cincinnati, and I believe he should stick around even if he is not coaching the team... what do you think? Thanks EH ! Anthony Moussignac, Ottawa, Canada.
ANTHONY:  Even though that was a loss against Denver back in '12 and they fell to 3-5, it was tight and was a big turning point for them mentally. From that point on, they're 28-11-1.
I hear you, but, as you know, the organization doesn't agree with you, so the Mariota question is a non-starter and my guess is they'll use that first-round pick to bulk up either line. Agreed that Dalton made some horrific decisions last season, but when reviewing the season offensive coordinator Hue Jackson said about half of the 17 interceptions were Dalton's fault, so there are other elements.
Look, there's no question he has to have a better year. And he will if Jones, Eifert, and A.J. Green don't miss a combined 36 games again. Remember, Green had five games where he didn't have a catch because of injury, and that doesn't include the playoff game. That just can't be blown off.
And, here's the other thing.  Even if you want Mariota, you have to give up most of your draft to get him and that doesn't make much sense for a team that has been to the postseason four straight times and is looking to get over the hump instead of re-building.
That's the central flaw in anti-Dalton argument. Where are you going to get the next guy and how much is it going to cost? And are you ready to go 5-11 and 6-10 trying to find someone better?
The post-season zero is, no doubt frustrating, but I'm not going to condemn a coach that has been there five times in the last six years in the toughest division in football. All you've got to do is look around this week at the NFL meetings and note the teams just trying to make it for the first time in forever, ranging from Buffalo, Oakland, Tennessee, Washington, Minnesota, the Jets….
 You listen to those guys getting hammered with questions about all sorts of problems (old friends Mike Zimmer addressing Adrian Peterson and Jay Gruden grappling with RGIII, along with Rex Ryan trying to find a quarterback and Jack Del Rio sitting in a Raiders chair that has changed three times in five seasons) and life is not that bad in Bengaldom if you look across the fence.
I'm not sure there's enough room at the top for another GM. As Lewis has said often, director of player personnel Duke Tobin has played a huge role in the last several drafts as Bengals president Mike Brown's right-hand man. Lewis has ample abilities, but at the moment Brown has no plans of getting rid of him as the head coach.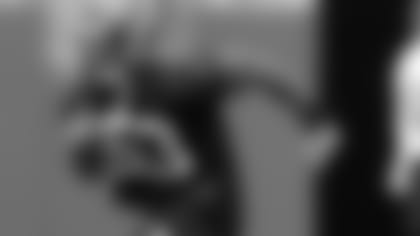 Don't forget last year's sixth-rounder, linebacker Marquis Flowers.
I am a huge fan of the site as well as your articles and insight into the Bengals organization. I have 4 questions for you, Mr. Hobson. 1.)
Are there any outside of the organization (not including the rumors surrounding Pat Sims) Free Agents that the Bengals are showing any interest in? (Most likely depth type moves) 2.) What are the odds the Bengals re-sign any of their remaining FA's and if so, whom do you believe he is or they are? 3.) Do the Bengals actually have interest in OLB Brandon Copeland? 4.) You're hired as the 1st GM of the Bengals. Which actual players would you like to target in the NFL Draft/Undrafted Free Agency? Thank you for your time. I truly appreciate it. Keep up the amazing work. WHODEY! Wesley Machesney, Frankfort, OH
WESLEY: Thank you very much for the kind words and let's get right to it. Anybody they add is going to be close to the minimum and besides Sims, I think they're still looking at re-signing backup quarterback Jason Campbell, as well as running back and special teams co-captain Cedric Peerman, and, quite possibly wide receiver/returner Brandon Tate. But I also think the Bengals are trying to get a receiver/returner type early in the draft.
You're right, the Bengals are looking for backers and Copeland is on their radar. He's a 260-pounder undrafted out of Penn in 2013 who has knocked around some practice squads. He's visited and maybe they'll sign him. But, here's the thing. They've got to find out if last year's sixth-rounder, Arizona's Marquis Flowers can play, too. Plus, they'll probably draft one.  
Paul Brown beat me to the punch as the Bengals' first general manager, but I'd probably take a cue from his first Bengals' draft, when he took Tennessee center Bob Johnson with the first pick in the 1968 draft "because you need somebody to snap the ball to the quarterback."  I'm not sure if you're looking for names or positions, but my philosophy would be to focus on linemen on either side of the ball. It's no coincidence that the best stretch of Bengals offense came with its greatest offensive line in the late '80s and that team began to crumble when Pro Bowl right guard Max Montoya left in 1990 in Plan B free agency.
Or, that the best Bengals defenses of all timeunits that were ranked 3, 6, and 7 in the league from 2011-13 sprouted from the four guys up the front. When it comes to the undrafted, look at their college production. Don't tell me about speed or size. How did he play? 
Do you believe the reason Marvin Lewis's contract has not been extended is because there is a bigger plan in the works? After this year the Bengals make Vance Joseph the new head coach and Marvin Lewis moves into the front office, maybe even (dare I say) the GM position. Rahul Patel, Fort Knox, KY
RAHUL: I take Mike Brown at his word. There's only one plan. Win in 2015 and go from there and this move puts an emphatic stamp on that outlook.  Anything else is pure speculation. No question about it. It's a big year, but the head coach usually gets the benefit of a doubt in Brown's eyes so there are no changes as far as that goes.
And, it's happened before where Lewis had a losing season in 2010 as a lame duck and still got an extension. Yeah, he's usually extended him but the fact he hasn't doesn't strike me as a big sea change. It seems to be a trend. Jerry Jones didn't give Jason Garrett an extension last year and Jim Irsay sounds like he's not giving Chuck Pagano one in Indy.
It's tough to put Vance Joseph ahead of Hue Jackson in the succession order since Jackson has been a head coach (Oakland in 2011) and Joseph has yet to be a coordinator. But there's no doubt Joseph is going to be an NFL head coach soon. Just like Jackson. And both will be very good.
As for the GM thing, I go back to the current setup. Tobin is Mike's man in the draft room and has received rave reviews from Lewis and the rest of the league. Marvin is a bright, talented guy who can do a lot of things for a club. But I'm not sure that chair is the fit or that it is even open.
With the loss of Mays and Newsome, who in the draft looks to be the DB that the Bengals are looking at? With the signing of Johnson, will the Bengals look at Offensive Line, DB then Defensive Line or is Defensive Line and Offensive Line still the biggest needs? S Byers, Columbus, OH
S: Mays played 61 snaps last year as a niche player and figures to be replaced by Flowers and Newhouse was a backup tackle since replaced by Eric Winston so they are losses that don't impact the draft. But, you're right, the Michael Johnson signing opens it all up. I don't see DB being a huge need. Not early. A big tackle on either side of the ball and a speed receiver would be nice.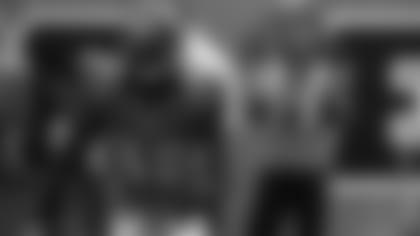 Year three is a big one for safety Shawn Williams.
Hey Geoff, long time reader, first time writing you. Was wondering if the Vikings signing of Taylor Mays means Shawn Williams filling his role and whether or not you've seen enough of Williams to consider it a possible upgrade or not. Also, I'm not at all a anti-Guenther guy, and I'm fully aware that last year was injury plagued for the whole team basically. That being said though, name a year that Zimmer didnt experience injury devastation considerable to last yr's where we weren't a top 10 defense or better and whether or not thats a sign of the future of our defense or more just first yr bad luck for Paully G. Ian O'Donnell, Cincinnati, OH
IAN: Thanks for reading and I hope you write again.
Mays and Williams are two different players. Williams is a pure safety.  The coaches seemed comfortable only putting Mays on the field as a linebacker in passing situations, and then, only as the backup to Emmanuel Lamur.  To me the most logical guy to get the first shot to back up Lamur is Flowers, like Lamur and Mays, a college safety. Lewis did talk up Williams this week at the league meetings, and look for him to get more snaps this spring and summer.  So, that does sound like an upgrade but Lewis seems to also be saying Williams just hasn't had enough snaps to make a call.
Zimmer's best coaching job here was his last, when they finished third in the rankings even though two of their best players, Atkins and Leon Hall, didn't play the last half of the year.
That said, who knows what would have happened if he lost Burfict, the guy that makes it go? Guenther is a talented young coach and in his first year running the show, he had to cope with a lot of adversity and he had a tough act to follow with the shadow of Zimmer looming over him. Remember, players make their biggest jumps between the first and second years.
Sincerely appreciate your column, and your insight keeps my engines in check more often than not! Nearly 20 year California Bengal fan here, Loyalty is my middle name... wanted to inquire whether you think perhaps Crabtree might fit the mold or be on the radar to be our slot guy? Granted, special teams play may hurt the chances but it seems to me he is another perfect former first round guy to get on the cheap considering talent level, and he runs superb routes. Also, with our arms wide open to MJ93's return, your thoughts on whether OL is a more likely target for our pick @21? Many thanks and continued success... Go Bengals! Tom Crouse, Temecula, CA
TOM: Thank you for your kind words as the Bengals brace for four games this year in the Pacific and Mountain time zones.
I don't see Crabtree being a fit. At least not now. Particularly with the money and their top three receivers in their contract years. They're looking for youth in the draft. Speed, speed, and more speed, and not necessarily in the slot, but it is an interesting question because, you're right, that is the kind of guy that has found success here.
The Johnson signing would seem to open up No. 21 for anything but a defensive end, but if there is one there with a high enough grade (a la Eifert in 2013) I think they would still take one.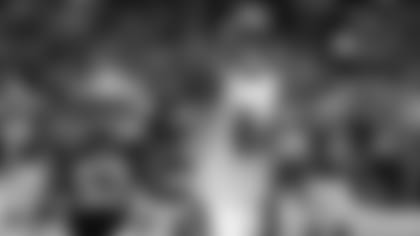 Jermaine Gresham scored a big TD here last year in New Orleans, but it is his blocking they have to replace.
With the big waves of free agency gone, what do you see the Bengals doing as far as the #2 TE? More likely a draft pick or a Gresham reunion? I think one that can be relied on as a good enough receiver is important, especially with Eifert's health being a bit of a question. Matt Elliott, Hamilton, OH
MATT: They need a blocker there more than anything. What is so underrated about Gresham is his size and his ability as a competent blocker against big, angular  pass rushers. Like everything else, he's inconsistent at it, but you'll notice that when he's gone.
I think a reunion is just a longshot. There was a lot of grumbling when he left on both sides and if he does come back it's going to have to be in a different role. Eifert would be the No. 1 guy and Gresham wouldn't be getting nearly as many catches. Or money, for that matter. Would he like that? Plus, they're not looking to drop a lot of money. So I guess if he was willing and the money was right…seems like a longshot, though.
But you raise a good point. Where do you get that No. 2 guy? There just aren't that many on the market and almost none in the draft. Still, it has to be a blocker. If Eifert goes down again they still have other targets in the passing game.
 Why won't the Bengals address the fact that Andy Dalton is not the guy. The window for a championship is fading waiting for Andy to get his head out of his (you know what). He can't throw a deep ball, turns the ball over in the heat of the rush, and on 3rd down throws a 2 yd. pass when you need 8 yards. enough is enough. Larry Dickerson, Dayton, OH
LARRY: Oh, I think they've addressed it ad nauseum. So, in a nutshell, here is their argument:
He's helped win 40 games in four years, been to the playoffs four straight years, last year came within four minutes of leading his team to a second straight division title despite not having two of his best targets all year, and good luck trying to find a guy right now that is going to keep you contending. The fastest way to shut a window in the NFL is to start from scratch at quarterback.
Agree or disagree, Larry. In about 17 other NFL towns looking for a QB with a pulse, never mind Dalton's accomplishments, they'd be wearing red wigs.
Hey Geoff just a quick question I dont think I have seen asked yet does Shiloh Keo figure in to the Bengals future plans and how long a contract was he signed to? Brian Lofland, Cincinnati, OH
BRIAN: He's a guy that's going to have to fight to be the fourth and final safety, so he'll have to show special teams coordinator Darrin Simmons he can use him. Think Danieal Manning, the former Texans safety signed last spring among the final cuts. Keo signed a one-year deal for 745,000 according to spotrac.com.  
Hi Geoff, As always, love reading your opinion. I have always agreed with Mike Brown on the instant replay rules. it most definitely disrupts the flow of the game. My biggest issue is that they don't seem to adhere closely enough to the indisputable evidence rule. My question is this. Regardless of what is or isn't allowed to be replayed, why isn't there a time limit. If a call has to be reviewed for 2 minutes how can anyone call the result indisputable? 30 seconds should be plenty of time to decide one way or the other. If no decision is rendered by the it stands as called. Your thoughts? Jon Lee, New York, NY
JON: Thank you to the land of Vinnie Rey. It's a good idea, but they never seem to get around to it. But 30 seconds or two minutes, the  flow is dead either way.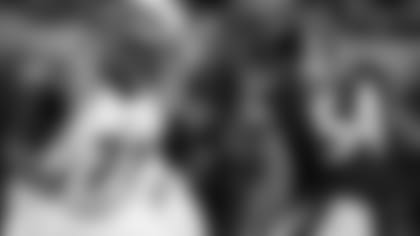 Andre Smith, sixth pick in the 2009 draft.
Geoff, Thanks for all the updates. It is appreciated. With all the talk about this draft being wide open for the Bengals. I disagree, how can the Bengals not draft a OT in round one or two? If not mistaken both starting tackles contracts are up after this year. If we don't develop the young guys we have or draft a replacement. We are in trouble. Maan Aboulhosn, Titusville, FL
MAAN: I hear you. And you'd have to say the five first-round tackles they've taken have all worked out pretty well, all the way back to Vernon Holland in 1971: Anthony Munoz, Willie Anderson, Levi Jones, Andre Smith.
But they aren't desperate. They may be next year if they don't extend Smith or Andrew Whitworth, but I imagine they extend one or both.
Could you see the Bengals trading this year's 1st round pick to obtain an additional 1st round pick in 2016? This would save an approx $2 million cap hit and put us in a better position to know if we need to replace any of our big free agents after the 2015 season? Mike Fleming, Galion, OH
MIKE: Can't see it. First, they pick too low (No. 21) in the round to get another first. And, with the new collective bargaining agreement slotting the first-rounders with reasonable deals, not taking one in any year is not good business. Plus, that pick may replace one of the impending free agents.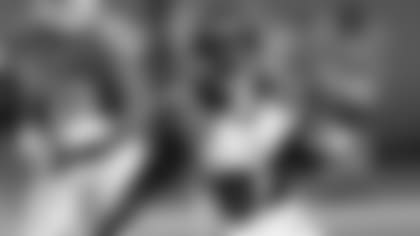 Marvin Jones came out of the fifth round in 2012 to score 10 TDs in 2013.
Hi Geoff I was wondering do you think the Bengals would ever trade up to try to get either Kevin White or Amari Cooper to play along AJ and Sanu? Charlie Hundley, Tallmadge, OH
CHARLIE: It's just not their style. They've traded up three times in history and just once in the first round and they'd have to give up way too much to get up that high because you can't see either White or Cooper falling past Cleveland at No. 12. And, there's no bigger gamble in the draft than a top ten WR. Until Sammy Watkins and Mike Evans last year, that is.
But you can pretty much get a receiver anywhere. You don't even have to look beyond the division. Baltimore's No. 1, Steve Smith, is a third-rounder from Carolina. The Steelers took the NFL's leading receiver last season, Antonio Brown, in the sixth round. Josh Gordon, a beast for the Browns when not troubled, is a second-rounder. And A.J. Green's No. 2 in Cincinnati, Marvin Jones, is a 10-TD man taken in the fifth round. They'll get a good one if they start to look in the second round without giving up anything.   
Geoff, Austen again, you continue to keep your fingers on the pulse of the Bengals and I totally agree with everything you've been saying. With the addition of Johnson and Hawk, along with Darquez and Dre getting more playing time and Taz returning, while Lamur seems to slowly evolving, our defense actually, on paper, looks like the best defense I've ever seen the Bengals produce since I've watched them. With that being said, you still need to be able to score, I was wondering if you had any guessed or ideas of who they might target in the draft? I know they'll probably go CB, TE, WR, OL, DL, Devon Smith would be an amazing talent addition to an already stacked WR core. I feel with a blessing of no health issues and key draft additions, I believe the Bengals could make a very hard push this year, even past the 2nd round. Who Dey always and forever. Austen  Craun, Sidney, OH
AUSTEN: Thanks much for the kind words and keep those cards and letters coming, Austen. Well, they'll certainly have the same defensive line from that unit that ranked No. 3 in 2013, so that should help.
But Tez was such a key guy for them that year. Never mind that no check-down pass ever became a first down with him patrolling the middle in nickel, but he brought such a tough, take-no-prisoners attitude that permeated the rest of the defense. He's got to be back for this thing to take off like that.
I truly think this first-round pick could be anything, a lot like 2013 when they weren't looking for a tight end but Eifert was sitting there with the highest grade at No. 21. Maybe anything but a running back.
And maybe it's a good thing not to target any position if you're deep at most of them. Yeah, they need a speed receiver. Yeah, they need a linebacker. Yeah, they need a blocking tight end. But don't force it a round early if the grade doesn't deserve it. To me, the goal of the draft is to pick good players no matter the position. And if you're shy at some backup spots after that, go looking in May and June.