Strength and conditioning coach Chip Morton has had the Bengals out of the gate.
Hey Geoff, I bet it's nice to have the players back around. I feel like a kid on Christmas waiting for the draft! I know you're just seeing the players but have you may be noticed a couple players that look like they put on the most muscle this offseason, or maybe a player all the other players are talking about improved they're body the most this off season? Thanks, & keep up the good work! Who Dey!!! Chase Sallee, Louisville, KY
CHASE: Thanks for the nice note. You sound like the man himself. As he was about to convene his first Bengals draft, Paul Brown said it was like waking up on Christmas morning. You're both right.
One of the most underrated aspects of the last five years is the dogged consistency head strength and conditioning Chip Morton has brought to the weight room. With the help of assistant Jeff Friday, Morton's ability to adjust to the vibes of each year has been a huge factor in the Bengals breaking out of the gate at 12-5 in September in the five seasons of Green-Dalton.
Stability. A couple of vets talked about that on the first day Monday. How the consistency of what to expect from the workouts has helped them be ready for what's next.
Nowadays, nobody ever really looks out of shape. That's what these guys do. Work out. Most of them always look ridiculously ripped. And, except for the occasional defensive end looking to bulk up (such as Will Clarke's 20 pounds last season), the idea is to keep lean.
So thanks for the note and it inspired me to hunt down Morton. He did mention that tight end Tyler Eifert looks good after he put on a couple of extra pounds, but it's not all that noticeable. As always, he says the defensive line looks terrific, with a nod to Pro Bowl tackle Geno Atkins. "Good group," he says.
And, well, we can't say enough about PonceMan de Leon, otherwise known as cornerback Adam Jones. Morton gives a shake of the head that is reserved for a couple of times a generation. The man just doesn't look like he's going to be 33 years old on Sept. 30. He may look better than he did when he came out in '05 as the sixth player taken. You walk by him and you want to tuck in your shirt and step on a scale.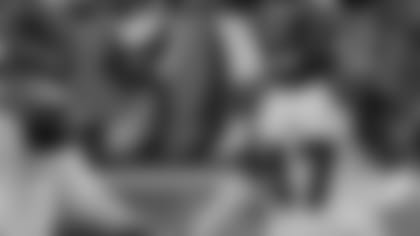 Linebacker P.J. Dawson stayed around Cincy to work this offseason.
Geoff, Are there any players that seem to have taken advantage of offseason conditioning? I know PJ Dawson was a guy that stayed local and was working at Ignition. Has anybody seemed to come in better physically from your perspective? Sean Walls, Glendale, AZ
SEAN: Like I say, most of them look good and if they don't, they've got nearly five months before kickoff.  A bunch of guys stayed around. Jeremy Hill did and looks ready to run the first play. The Ignition guys under Clif Marshall's staff always come out looking good.
A guy like defensive tackle DeShawn Williams looks different than he did last year, but that's because, like Dawson, he's now had nine months in the pros. He looks great. So does safety Shawn Williams and tackle Jake Fisher, two other Ignition guys that look beastly. And there are staple Ignition guys like Domata Peko, Vincent Rey, and Brandon Tate. If you're looking for an off-season MVP, it just may be DeShawn Williams. He's been grinding it up here since January and he's hardly been back home.
Long time reader and a life time Bengals fan. Just a quick question being we are down a few men on the backside of the defense is there any chance of a Josh Norman signing to help back there. Keep up the great stories and updates on the Bengals. Michael Bourgeois, Rolla, MO
MICHAEL: Thanks for reading. Never in the cards. The Bengals made their big move at corner in free agency when they extended Adam Jones for three years at about $8 million per. Sounds like Norman got more than double that. Plus, you get the sense there are people around here wondering why Carolina cut him loose and that the no drama days of the last five years have worked out pretty well.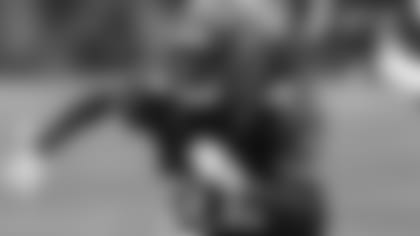 Adam Jones was their big free-agent signing down on the corner.
Greetings Geoff! Here we go - year 36 of sending my Bengals picks and this year I was totally torn between a great DT or a needed WR. But were value pickers so I took the plunge on the big DT (I think both are certain pro-bowlers) and a choice of 4 WRs in the 2nd Round (surely, 1 of them is available right?). Davis (S/CB) and Glasgow (C/G) can play 2 positions (we love that!).
Taylor can spell (Gio) or stay if we lose him in FA next year. Core and Brown add speed and depth at WR and Ochi and Seau for some experimenting by Doctor Guenther. Hopefully a strong blend of need, value and impact for our championship run! What do you think oh, mighty oracle?  Kirkmo from Newark, OH 1).  Billings  DT  Baylor / Butler  DT La. Tech 2).  WRs: Boyd  Pitt. / Shepard  OK.  / Cooper  SC / Caroo  Temp. 3).  Davis  S/CB  Maryland / Cyrus Jones  CB Ala.
4).  Glasgow  C /G- Michigan / Boehm  C  Mizz. 5).  K. Taylor  RB  Fla. / T. Ervin  RB  S.D. State 6).  Cody Core  WR  Ole Miss / Chris Brown  WR Notre Dame 7).  V. Ochi  OLB  Stony Brook / M. Overton  OLB E. Carolina. Kirk Homrighouse, Newark, OH
KIRK: Thanks for sending along your picks and when I find the mighty oracle I'll pass it along.
Until then, it looks pretty good to a draft dilettante like myself. Look, I have no idea if any of those guys can play in the NFL. I've got a better shot of finding a Ted Cruz delegate on Broadway.
But I do like the positions you've doled out.  I think you've hit it exactly right. A couple of wide receivers, a safety, a guard-center type, a running back. You've clearly done your homework and thanks for sharing it.
Top O' the morning (or evening) Geoff, I've been a Bengals fan since '81 (the stripes) and I enjoy your coverage. My question concerns the tight ends: It's been a while since the Bengals have had dual threat TEs in the game at the same time. With the changeover at the WR position, and Tyler Eifert no longer being a secret to opposing defenses, do you think that the Bengals start to really utilize Tyler Kroft more? He seems to have good hands, but I don't remember him in many dual sets with Eifert. He seems to be primarily a blocker in the run game.
If Mr. Lewis wants to go back to the run game to finish, do you think this would be a good way of broadcasting run but throwing the short ball once in a while to change it up? Perhaps goal line or 3rd and short situations? In the past the Bengals have had great tight ends (Trumpy, Ross, etc), but not a lot of two at the same time on the field to confuse a defense. Do you think it's time to emphasize the TE position this year? As always I look forward to your info. Thanks.  Ryan Flanigan, Ripon, WI
RYAN: Thanks for weighing in again. When Eifert was a rookie in 2013 he was teamed with Jermaine Gresham and they made a lot of hay in the double tight-end sets.
And last year, the Father of Formations, Hue Jackson, loved his multiple tight ends. Between double and triple tight-end sets with guys like Kroft, Ryan Hewitt, and tackles Jake Fisher and Cedric Ogbuehi, the Bengals went multiple tight ends about a third of the time, a big number in a league that throws it about 60 percent. With Eifert and Ryan Hewitt in front of him, it took a while for Kroft to break in, but when Eifert got hurt Kroft really impressed them.
So multiple tight ends is something they've been doing and they have shown they like to pass out of it as well as use it to pound the run. But, your point is well taken as they look for new receivers. They really like Kroft because he also showed up as a blocker. So, yes, I would imagine Kroft will be used more as a target as they try to break in a couple of rookie receivers, as well as the new veteran receiver Brandon LaFell.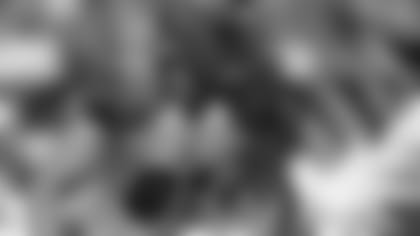 Tyler Kroft is coming off a promising rookie season.
Hello, I'm a huge Bengals fan! I'm not going to lie, I love Burfict. He's one of my favorite players. I deeply think he was a victim of a bang bang play, and he's only suspended because his name is Vontaze Burfict.
I was really hoping for a week 4 Bengals vs Steelers. That's be an awesome game to watch, and the rates would be high. I also don't like we play them so far apart. Burfict obviously returns week 4, so it seems by the time it's week 15 the thrill of Burfict playing the Steelers would go down a lot. So do you think the NFL is trying to reward the Steelers or just bad luck? Thanks for reading! Keep up the good work you're doing Burfict! Braeden Guthrie, Hilliard, OH
BRAEDEN: The thrill of Tez vs. the Steelers will never waver, no matter when the games are played.  Certainly the way the schedule is constructed makes you think someone is trying to send a message to somebody. I don't know if it is luck or if you win then everything is OK.
In that same game two Steelers assistant coaches were appallingly out of control and Steelers linebacker Ryan Shazier's concussion causing hit on Bengals running back Giovani Bernard was the most violent head shot of the postseason. More violent than Burfict's hit on Brown. So violent it has been outlawed.
I'm not saying the Bengals are blameless. But there was another team and an officiating crew out there, too, but the Bengals paid the biggest price. Still, you can't complain about it. The Bengals put themselves in that situation, they allowed it to happen, and now they have to overcome it. And it's a very resilient team. People forget that they were down, 15-0, with nothing going right heading into the fourth quarter and had it won.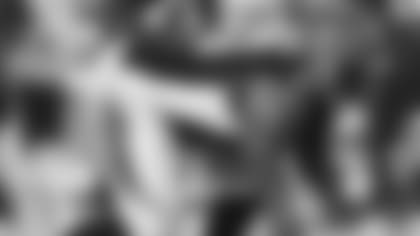 The Bengals already have a fourth-round defensive tackle in the fold in last year's Marcus Hardison.
Geoff, greetings from western New York where spring has finally sprung and your guy Jerry Sullivan still hates everything. Its draft time and I think the Bengals can really nail their needs and maximize their draft if they play this thing the right way. First, we know they need a WR and the top few rounds a ripe with guys that should step right in.
I'm a big Josh Doctson fan. His ball skills and body control would be a huge help for Dalton and he'd replace much of what they had in Marvin Jones. If Treadwell or Coleman make it to 24, things get interesting from there. Treadwell would be like adding Anquan Boldin and Coleman is a mix of Desean Jackson and Brandon Cooks; two guys that were probably Bengals picks in an alternate universe.
But I also don't think they have to force WR at 24. You could find a Sterling Shepard (Oklahoma), Leonte Carroo (Rutgers), Malcolm Mitchell (Georgia), Michael Thomas (Sothern Mississippi) and Keyarris Garrett (Tulsa) on Day 2 and I think all would step in and be fine contributors. Now, an underrated need and one spot that wasn't filled in free agency, was the loss of Wallace Gilberry as the third DE and Nickel DT. He's accounted for about 55% of the total snaps over the past few years in Cincinnati and that won't be easily filled. Maybe a combination of Hunt, Clarke and Hardison can fill those shoes, but the truth is we haven't seen enough from any of them to feel confident in them playing a major role in this defense. The Bengals haven't drafted a first round defensive lineman under Marvin Lewis, but I think the time to change that is this year.
Florida's Jonathan Bullard and Clemson's Kevin Dodd both should be run depending base defensive ends that could kick inside in Nickel and rush the passer. Dodd being the better base DE and Bullard the better interior rusher. Things really fall off at DE if they wait until the mid-rounds, but there's a bunch of small school edge guys that are making noise this year in Appalachian States' Ronald Blair, Grand Valley's Matt Judon and Montana's Tyrone Holmes. All could fit in well if Cincinnati decides to go back to the FCS level.
With Defensive Tackle being the deepest position group this year, I wouldn't force a pick in the first unless I'm looking Baylor's Andrew Billings in the face at 24. He's a big body with rare movement skills and when he's on, he's a force. Waiting until rounds 2-4 to draft their future NT would be wise as many of these DTs would be pushed up a round or two in any other year. Guys like Hassan Ridgeway (Texas), Javon Hargrave (SC State), DJ Reeder (Clemson) and Vincent Valentine (Nebraska) could be had in the third or fourth rounds this year and that would really maximize the Bengals draft value.
Lastly, Center is the only other area of need on offense. You will tell me they like Bodine's reliability, intelligence and durability, but that isn't enough to make up for poor play. He's easily their weakest link (on a very good OL) and after two years, I'm hoping they're open to the idea that maybe he's not their answer. Guys like Michigan State's Jack Allen (third round) and Missouri's Evan Boehm (fourth round) provide the intangibles they like but had much better college film and should be upgrades to Bodine. The guy they should really like is Boehm. He hasn't missed a start, is smart and his strength translates to the field. This position could be fixed without spending too much on draft day.
So here's my mock for you: 1) Jonathan Bullard - Florida, DE/DT 2) Sterling Shepard - Oklahoma, WR 3) Javon Hargrave - S.Carolina State, DT 4) Evan Boehm - Missouri, C Maximize their draft and get four players I really like. Take care, Geoff. Joe Goodberry, Niagara Falls, N.Y.
JOE: Now, now. Sully doesn't hate everything. He just has the guts to call it the way he sees it. I think there's a difference.
As always, Joe, your takes on the prospects are exhaustively researched and well presented. I'll only quibble on a few things.
I'm a little leery of Treadwell and Shepard. I know Treadwell has been compared to Dez Bryant, but that 40 time has me wondering if he's more like an older Dez Bryant. And Shepard had a great career at Oklahoma, but the size (5-10, 193) with a 4.5ish 40 scares me a little. Peter Warrick made me wake up and smell the coffee. If you're not big, you have to run. Even if you're big, you have to run.
I love Gilberry. But he played a lot the last two seasons (too much) and had just 3.5 sacks. I think it would help their production if they put more people in the rotation.  On the bench you've got Hunt, Clarke and Hardison. You're talking about a second, third, and fourth. I'd be interested to see where they stack up with the guys on this year's board. I think they can get more production out of those three than they have out of their backups lately. At the very least because more guys may play more.
I like your take on the D-tackle depth. That's what I'm hearing. You're going to get a good one in the mid-rounds. But what about Alabama's Jarren Reed if he's there at No. 24? They say he can play all four spots, is ox-like strong and has enough pass rush.
In my mind, defensive end is the toughest position to project. They're going against Whitworth-types after years of rushing against spreads. Taking a small school guy at the spot is a bit dicey because it sounds like a project. But maybe you do that late.
I won't tell you they like Bodine's reliability, intelligence and durability. They'll tell you that. But they need him to be more consistent. What I will tell you is they thought he played better over the second half of the season. I wouldn't be surprised if they drafted a guard-center type with right guard Kevin Zeitler in the last year of his deal, but don't bury Bodine. He is their center. The kid's tough, smart, and going into his third year and you can't just throw away intelligence and durability at that spot. He was here earlier in the offseason and he looks ready to go. He's a good player.
Thanks for the insight and sharing it with me and the readers, Joe, and hope you do it again soon.  
 Peko has been horrible in my oppinion, do you see the Bengals seeking an interior lineman in the 1st three rounds? Troy Cockrell, Westerville, OH
TROY: The Bengals coaching staff disagrees with you. I could see them going for a defensive tackle. But the reasons would be because there are a lot of them and Peko is going into the final year of his deal. Not because he "has been horrible."
After looking at the schedule is seems the league has put to the Bengals again. They scheduled the first Pittsburgh game while Burfict is suspended, unjustly so, and then they take away a home game to go to London. I try to be objective but it always seems the NFL makes it as difficult as possible for the Bengals. Do you ever get that impression? Brian Blevins, Frederick, MD
BRIAN: I hear what you're saying.  The two road games to open the season when the riverfront is clear for Opening Day and to not have Burfict at home against the Super Bowl champion Broncos is particularly galling. That said, I've never heard a fan or employee of any NFL team say they're happy with their schedule. Ever.
As for London, the Bengals agreed to the game because they wanted to do their part on behalf of the league's effort to be a presence overseas, so they knew they were going to lose a home game. They took one for the club, so to speak. But so have most of the teams in the league. So the league isn't picking on the Bengals on that one. As tough as the first half of the schedule is (five of the first eight on the road), they do end it with three of the final five games at home and over the final eight they play six games against teams coming off losing seasons. Of course, they've got to get to the second half in the hunt.
I really enjoy your column. It's great to hear from someone who really knows this team. It seems like the Bengals round one draft plan is to take either the best player at a position of need or to take a player who wasn't expected to fall to them even if it's not a need (like Eifert). Is there a player who no one is predicting the Bengals to draft that would have to the Bengals running to the platform if he reaches 24? Gary Sangermano, Cincinnati, OH
GARY: Thank you for reading and taking the time to write in.  I think you're right about that. To me the challenge is going to be to avoid the temptation of taking a borderline first-round receiver if the run on receivers stars earlier than they want.
But given their history of finding top receivers in the second round and beyond, as well as their recent history of not reaching, the indication is they'll take what the board gives them. In 2013 it was Eifert who fell. In 2014 it was cornerback Darqueze Dennard, both top players on their board who they thought had no chance of being there. Who that guy is now, no one knows.
The one guy I find fascinating in this draft is Ohio State running back Zeke Elliott. He's been projected all over the first round. To me, he's the best offensive player on the board and that includes the top two quarterbacks. Even though the Bengals have two marvelous young running backs in Giovani Bernard and Jeremy Hill, would they run to the podium if Zeke were there? Probably not, but it'd be interesting as all get out to see.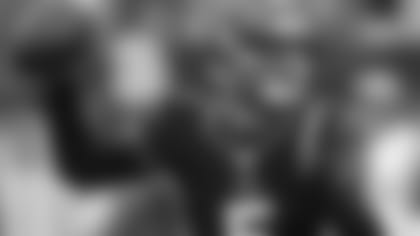 Here's to keeping a solid No. 2 and future No. 1 QB for a while.
What are your thoughts on trading A.J. McCarron to the 49ers for their pick keeping our 1st rounder and taking Treadwell the best W.R. possibly take a QB at our original pick sends a great QB out of our division maybe draft Lynch? Your thoughts? Chuck B., Circleville, OH
CHUCK: If you're talking about the 49ers' first round pick at No. 7 . . .  Look, as much as I love McCarron, I don't think there's any way in heck you're going to get the seventh pick in the draft for him. I mean, he's a fifth-round pick with four NFL starts.
I'm just not totally sold on trading McCarron right now, although I'm sure some teams have asked and the Bengals have a price. A more reasonable get for McCarron would be something like a second-rounder and a fourth or fifth-rounder. And you'd have to use one of those picks on a quarterback because you have no one ready behind Andy Dalton and now you're right back where you started in 2014 when you drafted McCarron.
I like the fact that, for once, for the first time since this team has been built on defense, you've got a guy that can keep you in the post-season chase if your QB is sidelined for any length of time. Eleven years is a long time to hold your breath. Can't we just enjoy having a competent backup QB for a while?