Nick Vigil has a fan in the coaches.
Hello, Love reading your work it definitely helps Bengals fans out Who Dey. This year's draft was a little unpredictable, I love the picks in round 1, 2, 4 to me those guys can contribute now, but my question is will the coaching staff give them an opportunity to see the field. Round 3 pick was an unknown to me but hopefully he pans out on a deep roster of LBs.
That was my only problem with the pick, we have guys on the roster already I feel that if they had an opportunity the will be great. Last but not least, do you think M. Thomas would have been a better than Core our 6 round pick. Thanks for listening and there's many more. ROAD TO THE BOWL STARTS NOW Dontez Livingston, Hamilton, OH
DONTEZ: Thanks for getting it in tonight. Marvin Lewis and Jim Haslett love that pick in the third round of Utah State linebacker Nick Vigil. There's a sense they're trying to young it up a little bit at backer and Vigil certainly gives them an injection of youth that should help take the load off Mr. Everything at backer, Vontaze Burfict.
I would imagine Thomas, a second-rounder, would be rated ahead of Cody Core, a sixth-rounder. But the question is if Tyler Boyd is going to be better than Ohio State's Michael Thomas, drafted 47, eight slots ahead of Boyd. It looks like a wash, but let's see. But you may be talking about Southern Mississippi's Mike Thomas, who isn't as big as Core and doesn't have his hands.
Quick question: why did we pass up on the playmaker from Duke, Jeremy Cash? I know he had some struggles in coverage, but it seemed like it would have been a fit. Thanks Geoff! Beau Christopher, Los Angeles, CA
BEAU: Sounded to me like it was a close call between Fejedelem and Cash.  I mean. Fejedelem made some plays himself with an average of 11.7 tackles per game, his intangibles are off the charts (NAIA transfer to captain at Illinois) and he was a really big factor on special teams, which is where they think he can make a difference right away. Plus, I think they thought Cash pretty much lined up as a linebacker and his transition to the NFL might take longer.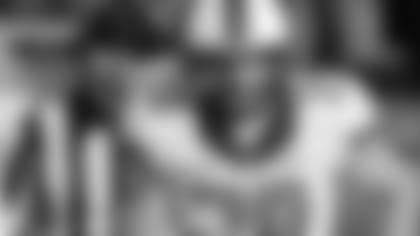 Look for Clayton Fejedelem to push for a job on the 53
Hi Butch: Can we expect Tyler Boyd do play right away? With Sanu and Jones gone it looks like Boyd replaces Sanu and LaFell replaces Jones. Thanks, Jim Bentz, Boulder, Colo.
JIM: That's how I see it. I think they put Boyd in the slot right away between A.J. Green and Brandon LaFell in the hopes Boyd develops into a solid outside guy who can play both. Boyd's skill set makes him a pretty exciting guy in the middle of the field.
This draft saw a lot of wholes filled by the Bengals. Want to get your reaction the 4th and 5th round selections as well as your feel of this draft class after all the wide outs in round 1 were gone. David Welch, Charlotte, N.C.
DAVID: I love the fourth-round pick, Andrew Billings. I have to come clean. I was "the confused scribe," in the media room Saturday when we had Billings, the DT from Baylor, on the conference call and I was peppering him about his weight-lifting accomplishments. Which are legendary with an 805-pound squat and a 700-pound dead lift.
Yikes. I was so enamored with his numbers that as I pounded them into a story, I failed to hear ESPN's Coley Harvey ask about his old offensive line position in high school. But I caught the tail end of it when he asked about 266 pancakes.
I blurted out "In one sitting?" before I realized he hadn't eaten 266 pancakes but had delivered them via crushing blocks. As Dave Lapham told me, "No syrup." I thought it was just one of his Superman heroics.
I see the fourth- and fifth-round picks as a brunch buffet of AFC North strength and toughness. A helping of Billings' Super Hero strength and a side of Chris Westerman's boxing career at backup guard. Great picks.
I wasn't very surprised when the Bengals went corner No. 1.  First of all, the worthy receivers were gone at No. 24 and Treadwell didn't excite them. But then, they were in the same spot in 2012 and waited until the third and fifth. And you look at their success with second-round receivers (Cris Collinsworth, Carl Pickens, Darnay Scott, Chad Johnson) and you'd figure they'd be patient. And they got a good one in Boyd.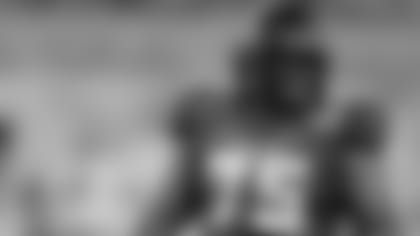 Billings cutting a Vince Wilfork pose
Very solid 2016 draft. That's what we do here. Now....What are you hearing from the Bengals Brass...Coaching staff and our veteran players about Jeremy Hill? The fumbles must cease! Too many times last season he appeared to be indecisive in his reads when hitting gaps and I didn't see that burst and power to break/run through tackles that he had shown during his rookie season. –KevinNtheNatti
KEVIN: They're going to challenge him to come back big and play like he did as a rookie. You can't get down on this guy. He's a year removed from being their MVP. They can't get down on him. The guy is a difference-maker once he reverts to that rookie form. If anyone is watching the tape, it's Hill.
Question 1: Do you think signing veteran wide receiver James jones is a good idea who had a solid season last year? Question 2: Even with off the field issues would picking up DE Shawn Oakman seem like a good pick up for the future? Ethan Healy, Carmi, ILL
ETHAN: The drafting of Boyd would seem to take out any veterans. Certainly not Jones since he's an unrestricted free agent and would impact their compensatory picks for next year. And with Oakman, they've already got two young D-ends that they have to find out if they can play in Margus Hunt and Will Clarke. Don't see that.
Hi Mr. Hobson I am wondering do you believe the Bengals addressed the wide receiver position well enough in this draft. Thanks Robert Hunt, Lima, OH
ROBERT: I think they did pretty well picking at No. 24 and if we use the 2012 draft as a blueprint when they got Mo in the third and Marv in the fifth, it's really good. Boyd has a chance of morphing into a Marv Jones production type of guy, albeit it with different routes, and I really love the sixth-rounder Cody Core. He's big, fast (faster than Mo), and likes to jump for the ball. Pretty good.
Hey Geoff, love your articles and have been a Bengals fan for as long as I can remember! Quick question, I see articles pointing to other teams going to pick our pick right after us if we didn't pick them. Example for this year is the Vigil pick that Green Bay was going to take him. How does the team find this info out? Thanks, Bengal fan Linda Leslie, Cincinnati, OH
LINDA: Thank you for reading and the support. Draft rooms, like teams and players, also have tendencies that can be scouted. No one really knows who is picking who because there are so many lies and liars out there.
But a guy like highly regarded linebackers coach Jim Haslett has been coaching in the league for about 25 years, so when he goes out to Logan, Utah to scout a guy, that gets the other teams' antenna up. Obviously the Pack was there, too, because they picked Vigil's teammate with the next pick.
Geoff, no question this time...but the Bengals just hit a home run in my mind. I think we are going to love this Kid. And if the two guys already there develop...Hardison and Williams...we could be really special inside. Super happy with our draft thus far! Andy Eskew, Discovery Bay, CA
ANDY: Yes sir. Billings makes this draft special. It was good. But to get that guy where they did is special.